I have it bad…I don't mind admitting it.
I am in full "garden dreaming" mode.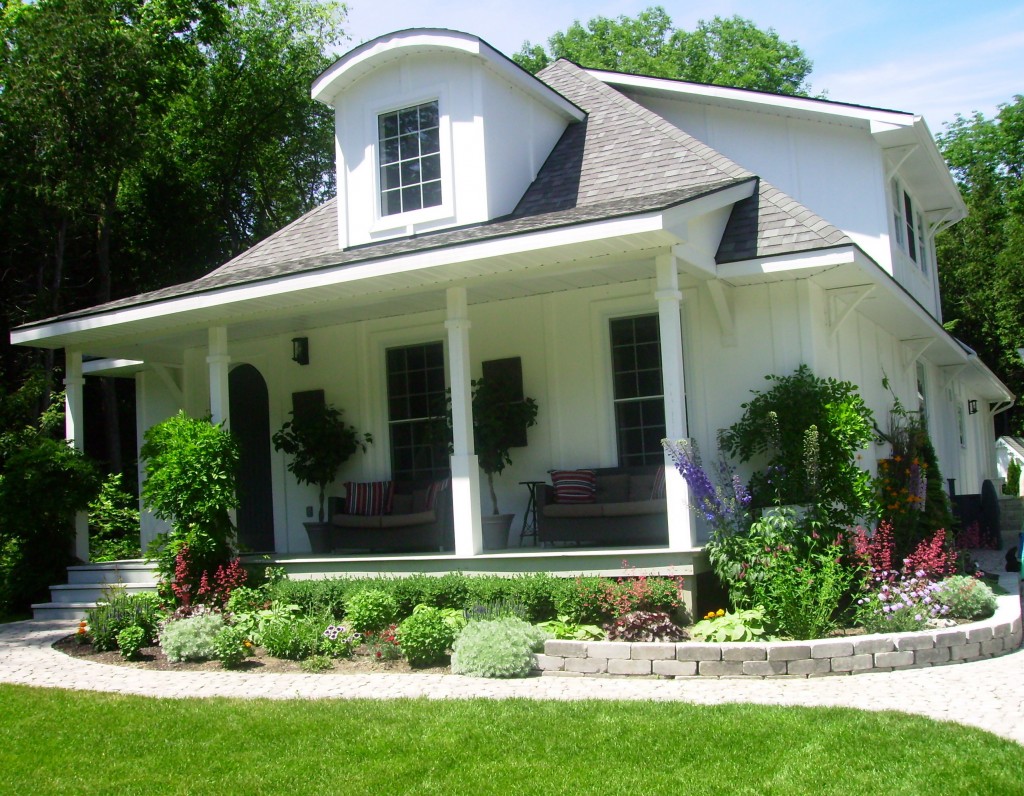 It is that glorious time of year when everything is waking up and my thoughts are all about flowers and colour…
Fabrics that inspire thoughts of the outdoors and bring our love of gardens inside are my focus today.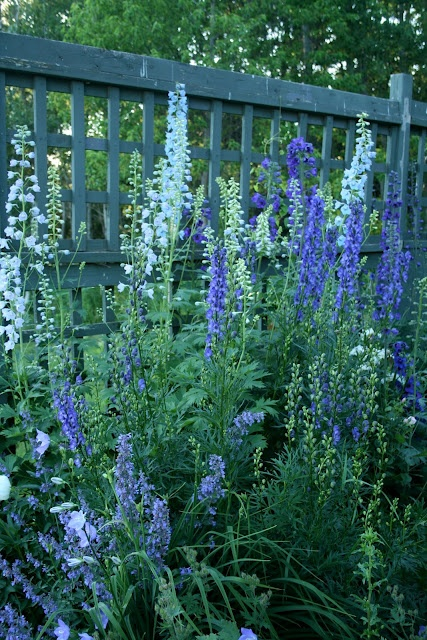 Delphiniums in full glory…breathtaking! Image via Pinterest
Lets see a room using this wonderful palette.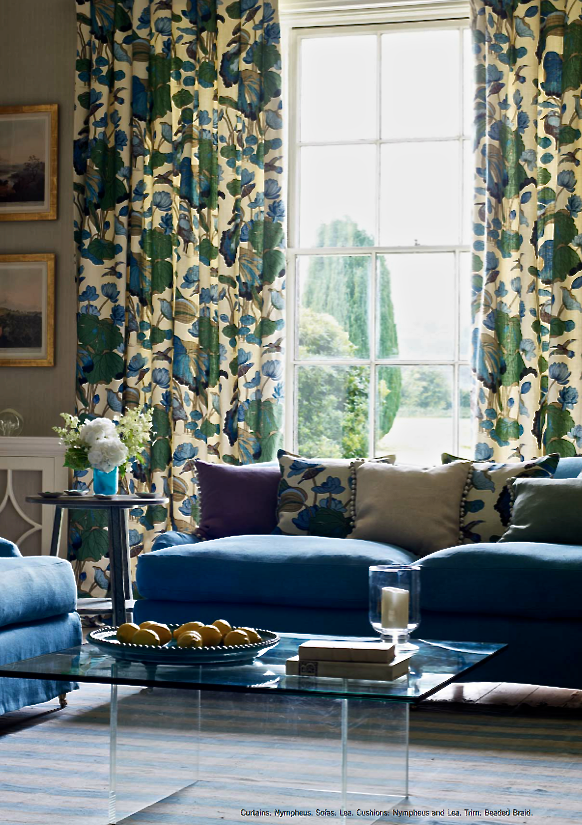 GP&J Baker fabric Nympheus is used on drapes in this beautiful room. The print is lush and moody, I love it.  Photo from GP&J Baker
Now we are getting more vibrant… This stunning image is from Trentham Gardens in the UK,  All those glorious blooms…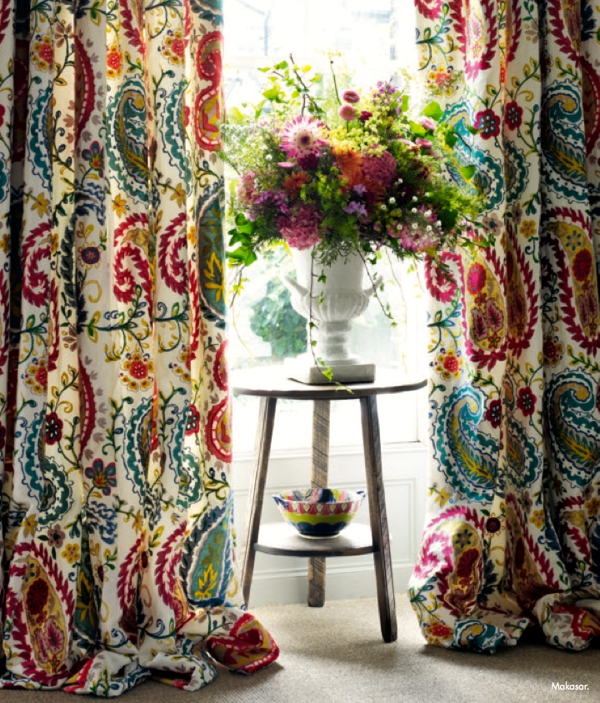 Makasar  fabric from Baker Lifestyles Homes & Gardens II gives me that lush and lively feeling.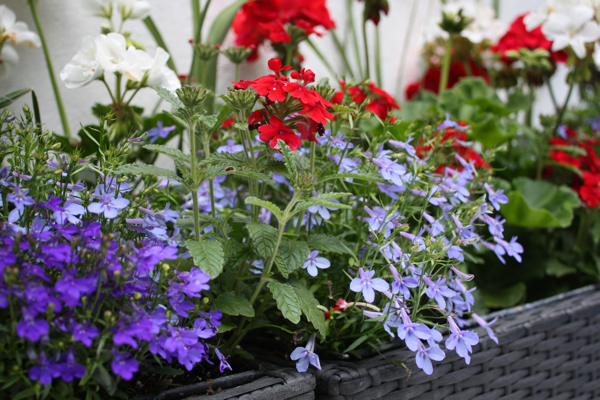 My own annuals from last year brought a riot of colour to our backyard… To see more of our backyard from last year…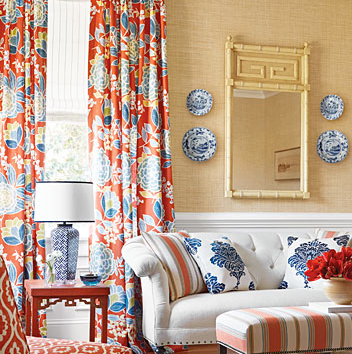 The orangey reds and blues in the new Monterey collection from Thibaut give me that same feeling… How could you not be happy in this room?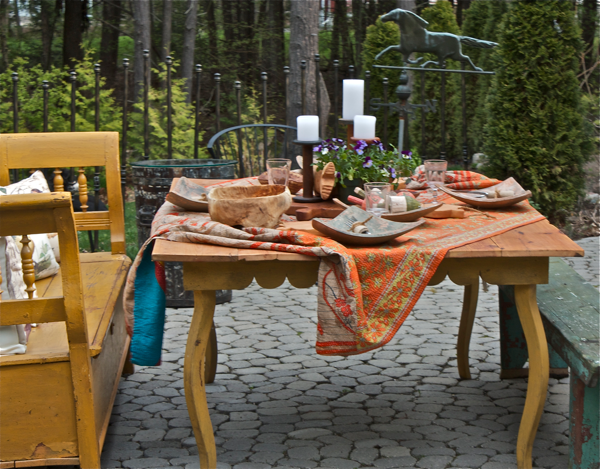 A photo shoot for Ruralist last summer had me in the boho mood…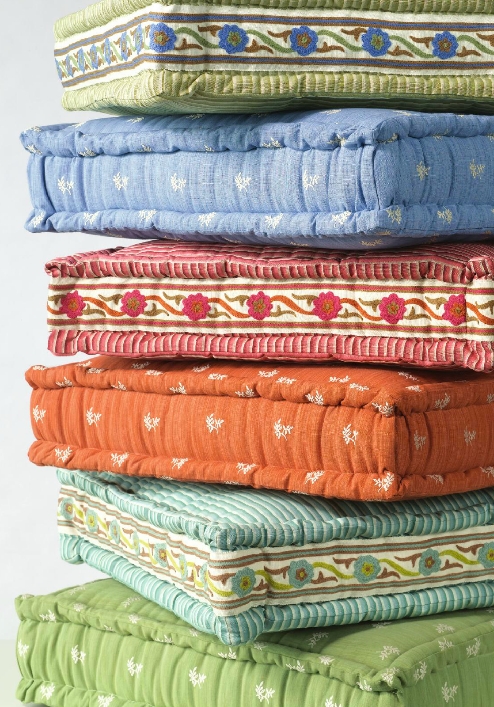 Brunschwig & Fils fabrics would be perfect to recreate this feeling indoors…
The final inspiration photo today is truly a beauty… the garden tour of La Jolia' from Vignettes showcases the art of bringing the indoors out instead of the outdoors in… how utterly charming!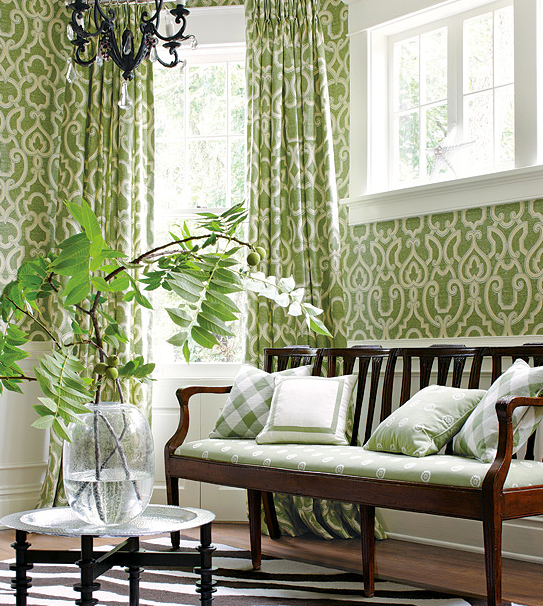 Thibaut Barrowgate fabric and wallpaper is my pick to recreate the palette indoors.
It has been fun playing and dreaming of gardens and fabrics today.
All fabrics in this post are available through my studio. Please e-mail if you have a fabric quote request. We ship throughout North America.
To see more garden images here is the link to my Pinterest board "Gardens"