I am always on the lookout for new ideas, a fresh approach… creative ways to use or reuse things.
Being imaginative and inventive are key elements in good design…
seems to me, they are key elements in a successful life in general come to think of it!


SO…
I was thrilled to find the site Hometalk because it has a great combination of ideas from professionals as well as homeowners.

You can link to my Hometalk page using the image like this one found on my sidebar.
The site showcases wonderful examples of creative ingenuity representing a wide variety of budgets.
I think it is a fantastic concept because it is completely inclusive.
Anyone can post projects, ask questions and get feedback from other members.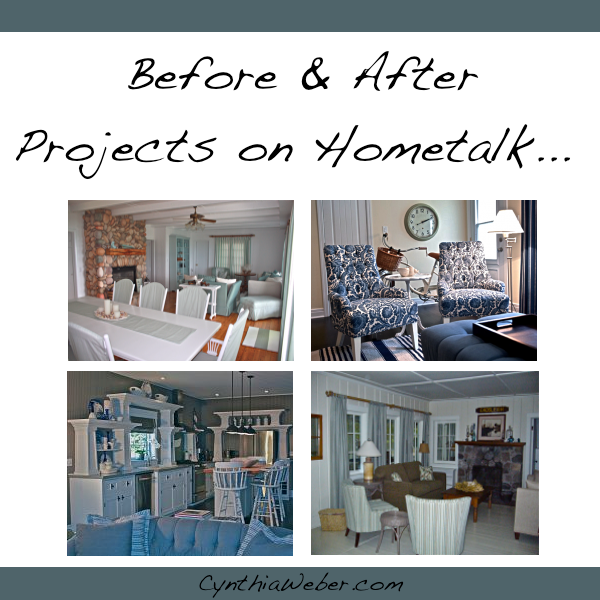 When you join you will be able to comment on posts,upload your own projects to share and save images to clipboards for future reference. It is a great way of cataloging ideas.
I have made a clipboard featuring some great "before and after" room projects that I have seen on Hometalk.
If you want to see them just give a click here.
The images above are from our projects featured on Hometalk but my clipboard features many rooms by other professionals and homeowners.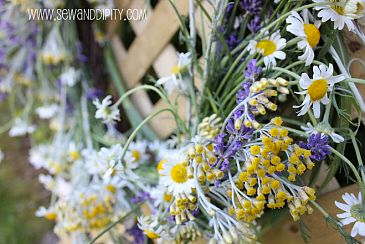 The site also showcases wonderful Garden ideas and projects like this Natural Herb Wreath tutorial by Sow & Dipity.
Another innovative aspect of Hometalk are the projects using reclaimed materials.

Here is an example I thought was fascinating, It is a desk made from a ladder, pallets and saw horses by Funky Junk Donna.
So take a minute or two ( actually, grab a coffee and take an hour…) and explore this new site and get some great ideas for your home.
I will warn you… It may prove addictive!
Enjoy!
We now offer e-design packages for distance clients and our shop carries a delightful selection of beautiful items to enhance your home.
to leave a comment, scroll down to the bottom of the page,