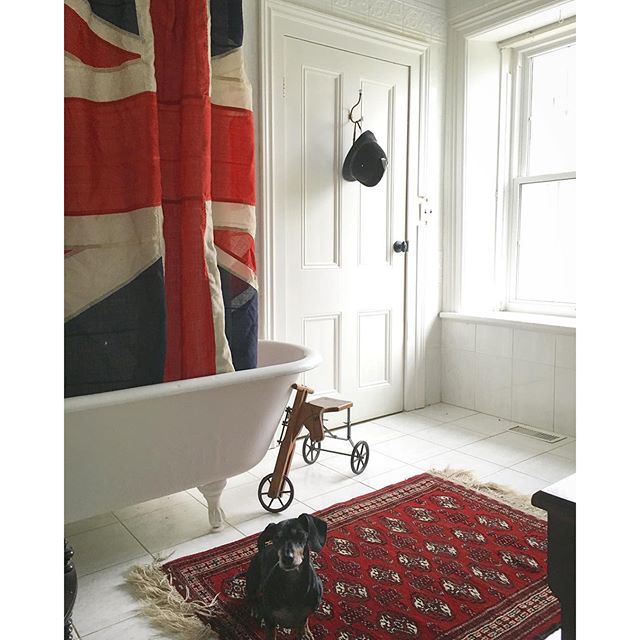 I haven't had any time to give this guest bathroom.
It needs some attention of more than the cosmetic kind but for now I have added a touch of whimsy and colour to the room.
An antique childs toy…
A vintage Bobby's hat casually hung on the door…
An antique rug…
A walnut whatnot stand…
And a vintage Union Jack flag all combine bringing a charming eclectic feeling to the space.
Emmitt seems to approve!
A quick restyling no doubt but fun none the less!