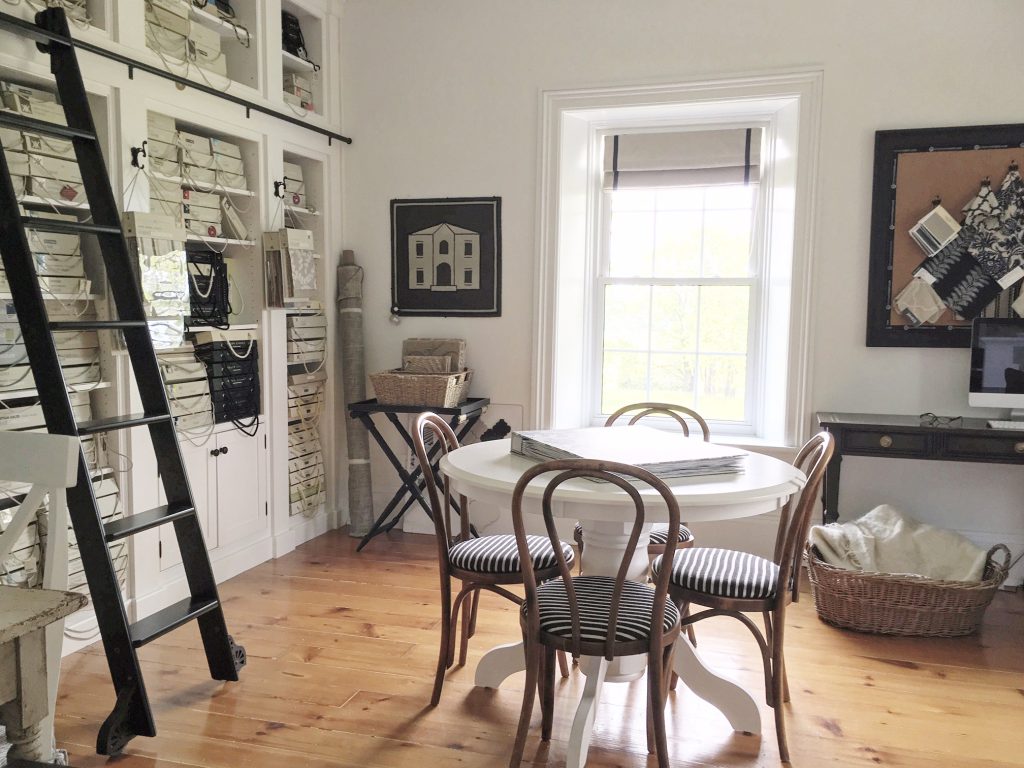 Cynthia Weber is a formally trained, accredited interior decorator and a member of the Canadian Decorators Association (CDECA).  Cynthia's design studio is located in her home Historic BannockBurn 1878.  This stately stone home on seven acres is located in the pastoral countryside near the shores of Lake Huron.  Cynthia finds herself most at home when surrounded by the things she adores; her charming country home, her husband & love of her life Kent, and their dashing dachshund Emmitt! Their grown son Spencer also plays a big part in their lives!

Cynthia has a deep routed love of history and can often be found rummaging through estate sales and auctions sourcing those one-of-a-kind items for her clients homes and work spaces.  And when that dream piece isn't just quiet right?  Well, that's when it's time for the sleeves to be pushed up and paint to start flying because there's nothing Cynthia loves more then getting her hands dirty to artistically refinish, repurpose and re-love that vintage piece!
Cynthia envelopes herself with creativity daily.  She draws inspiration from the many creative people in her life. Her uncle, one of Canada's favourite painters,  Peter Etril Snyder and his beautiful wife Marilyn inspired Cynthia to pursue a career in design from an early age.  Cynthia's husband Kent is an accomplished woodworking artist, and of course, Cynthia is inspired by her many creative clients who enable her to do what she loves every single day.
Along with interior design projects for clients Cynthia and Kent also enjoy writing their blog which showcases all of their varied interests. Gargens, Entertaining, Design, DIY and personal stories all play a role. They love to hear from readers so please leave comments on the blog and follow along on social media!!