Kent and I took a few days to tour into the fantastic Prince Edward County Region of Ontario.
Always a wonderful destination if you love visiting wineries, enjoying great food and beautiful scenery.
The first night we stayed at the Merrill Inn located in Picton Ontario.
Nestled amongst Picton's most elegant and historic mansions, built in 1878, this stately Inn is architecturally significant for its striking gingerbread and bargeboard trimmed gables.
It has all the characteristics I look for in an Inn, Independently owned and run, historically interesting and well appointed.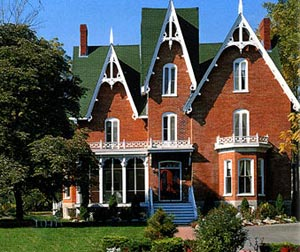 We were greeted by the owner upon arrival and given the tour.
Our room was located up the wonderful main staircase, I couldn't resist taking a photo of the details of it, so fascinating.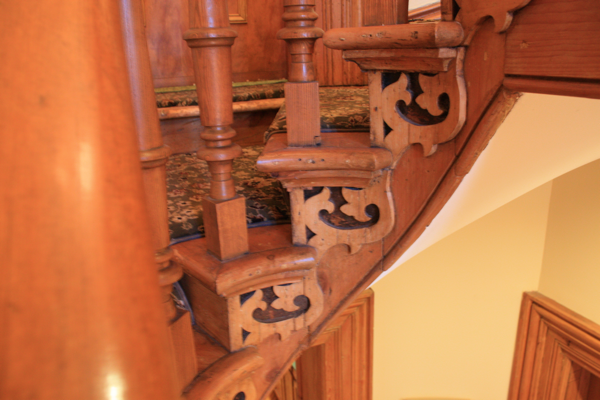 Another lovely feature were the front door grills, both beautiful and functional with the hinged door for venting.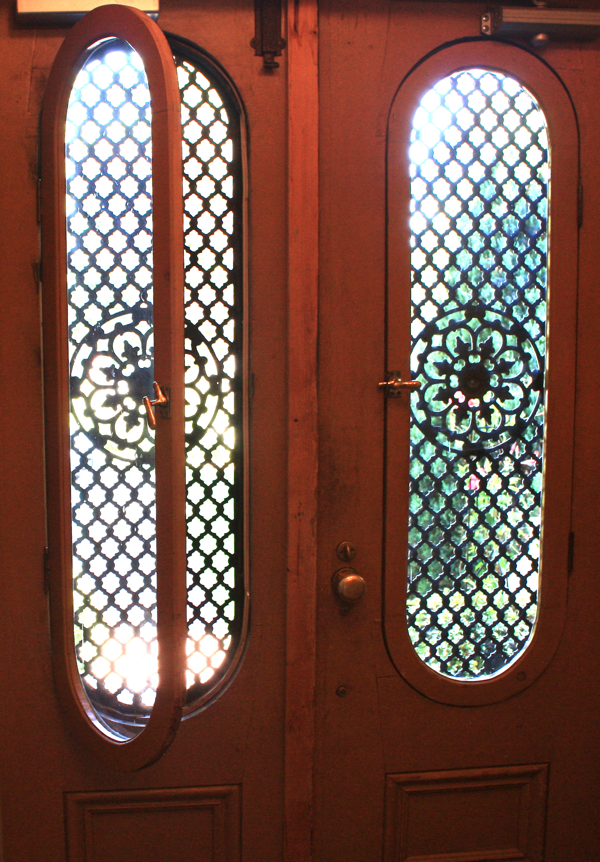 I don't mind admitting, I was very envious!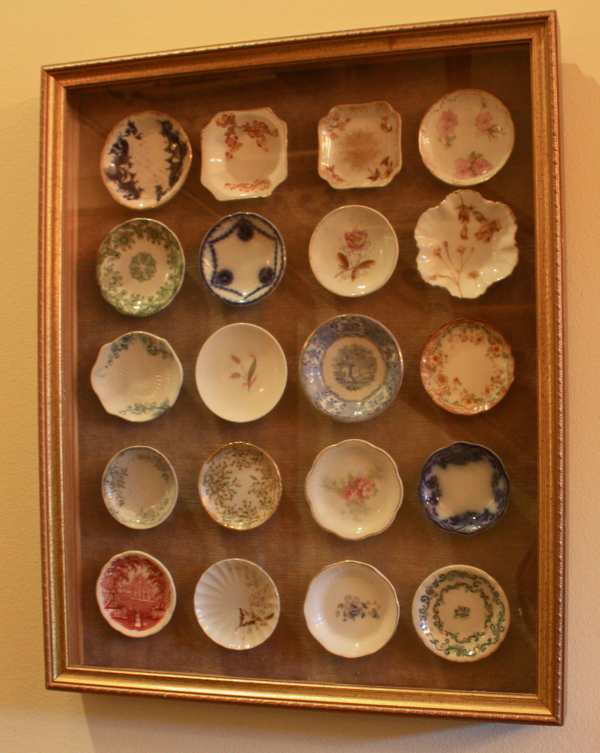 This framed collection of antique salts caught my eye… what a great way to showcase these little treasures.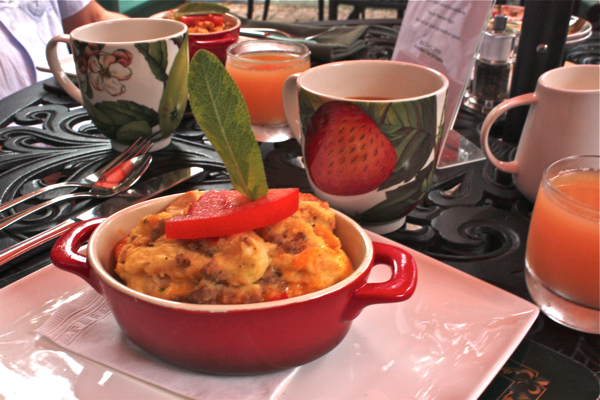 Served on a lovely patio, our breakfast the following morning was well presented, fresh and delicious.
Featuring local cheeses, baked goods and a hearty vegetable strata.
Full of energy we headed out to explore …
Prince Edward County is one of Canada's precious wine regions, a tiny gem of lush beauty, lovingly cultivated by some dedicated and talented winemakers.
I had no idea that wine was made in this region more than a century ago and that the industry disappeared until a group of wine industry pioneers rediscovered the area in the 1990's.
We stopped in at Closson Chase a real treat…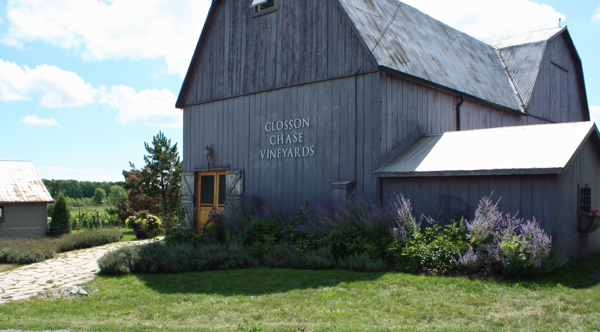 Kent and I were taken right away with the setting, right up our alley with perfectly untended gardens, just wild enough to be interesting.
The staff were informative, knowledgable and attentive yet not pretentious… a refreshing combination to be sure!
We took our selections out to enjoy in the back gardens.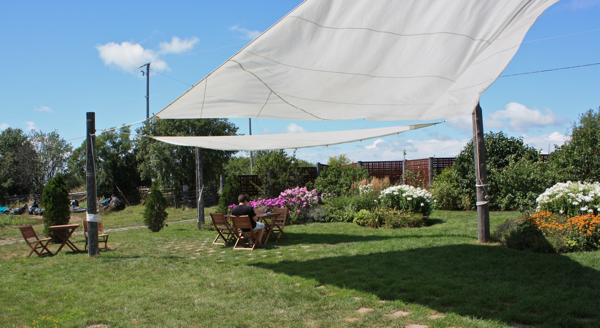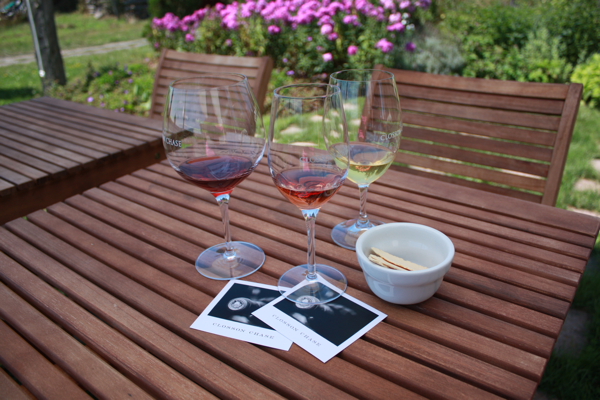 Although we enjoyed all on offer, the hit for us was the 2008 K.J. Watson vineyard Chardonnay… Superb
It came home along with the 2010 Chardonnay.
Being somewhat preoccupied with presentation I was enamoured with their branding.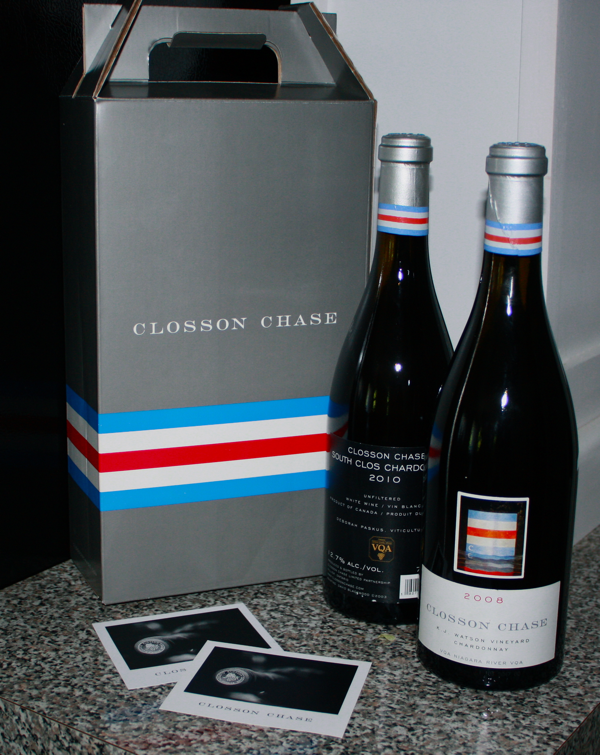 Inspired by Prince Edward County's maritime tradition, the Closson Chase label makes reference to international signal flags, incorporating an original painting for Closson Chase by master painter and printmaker David Blackwood.
Taking the theme further, these amazing windows echo  the feeling of flags moving in the breeze, coaxing the sensual play of light to dance throughout the barn…
I loved it!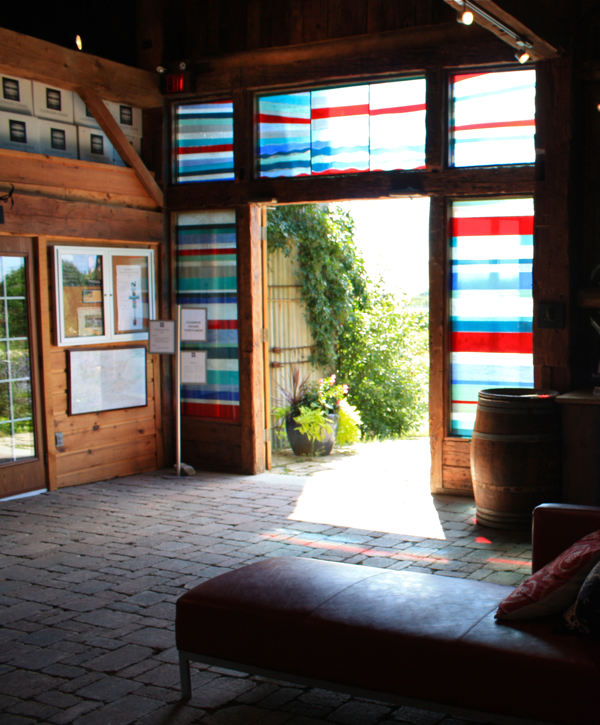 Our stop here was greatly enjoyed!
The next night was spent at the Auberge Victoria Rose Inn located in Gananoque Ontario.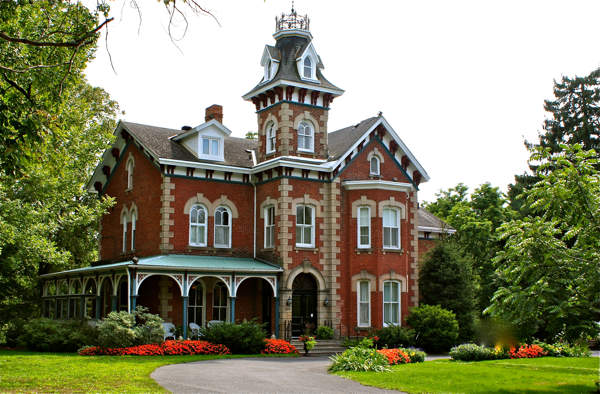 It is lovely! Our room was spacious and clean.
The grounds are wonderful and so well kept… a meander around with a glass of wine in hand was a must!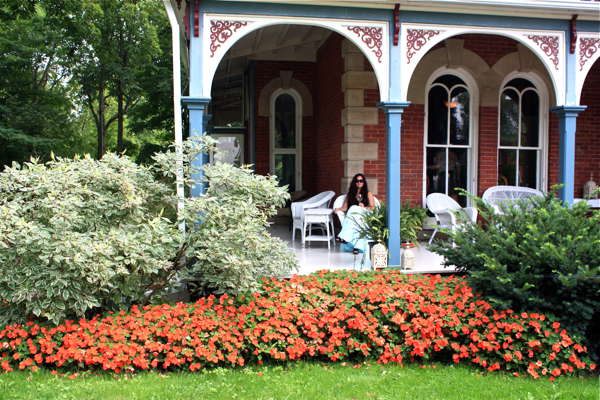 Finally we made our way to the Warring House Inn and cookery school located in Picton.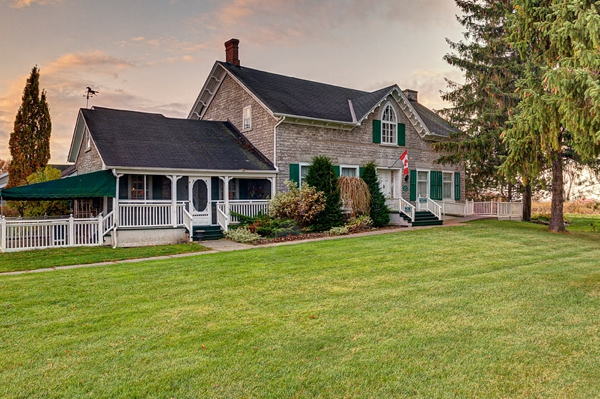 Here again, the grounds are lovely. 
We enjoyed our evening meal looking out over the gardens.
The vineyard cottage is where we lay our heads. It is charming and boasts a private patio.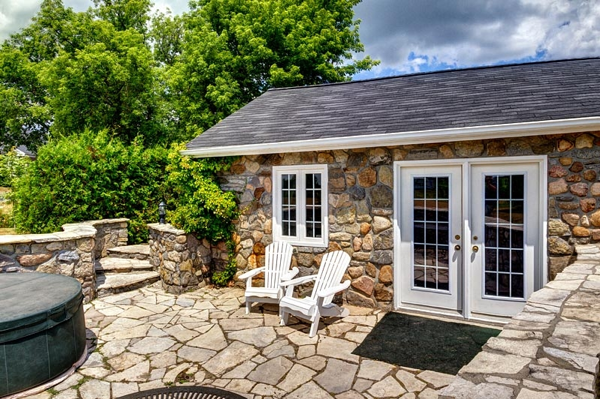 So, if you are thinking of exploring this beautiful area I hope you got some ideas of places to go and things to do!
We will definitely head back that way soon… it is picture perfect.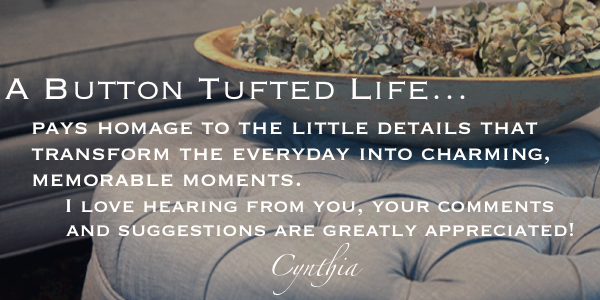 If you would like help making your home everything you want it to be please contact me.
We now offer e-design packages for distance clients and our shop carries a delightful selection of beautiful items to enhance your home.
To leave a comment, scroll down to the bottom of the page,