Sometimes, simple ideas are the best don't you think…
Last week we were sitting out on the patio talking about wanting an herb garden…
We bandied about different places to have it and design ideas…
Then I had a thought! 
What about that old crib?!?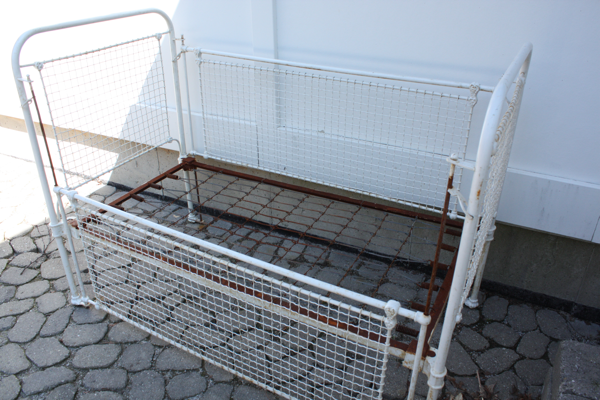 I found it at a yard sale a few years ago and thought it was adorable…
It has been a bench in the bunkie and was really cute there… but I wanted to see it more.
Kent agreed that it would be fun so he made a box for it and painted it up…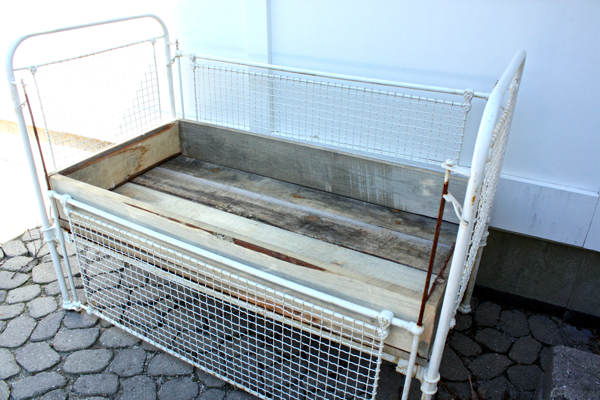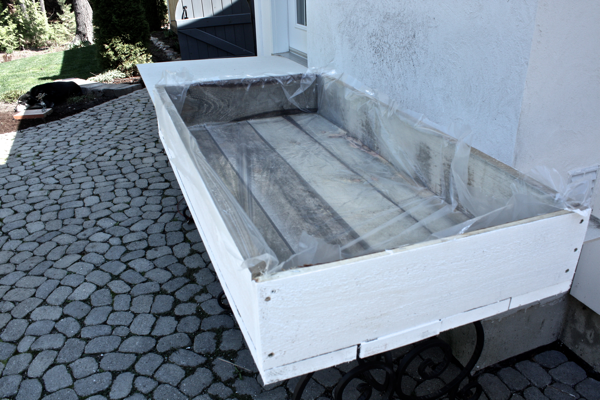 I wanted it rustic because the crib is rusty and worn…
We lined it with plastic and set it in place…
We had chives coming up all over the place so we started with them…
Basil, rosemary and sage rounded it out nicely…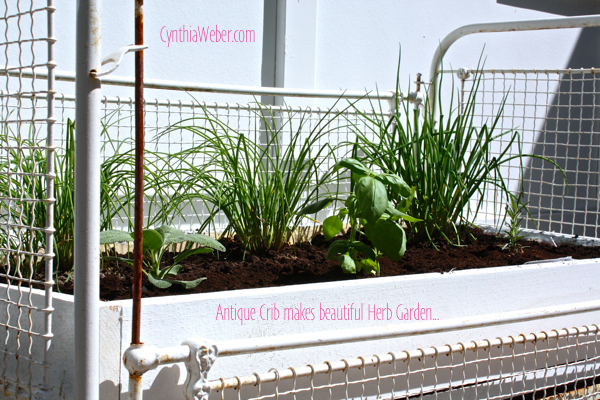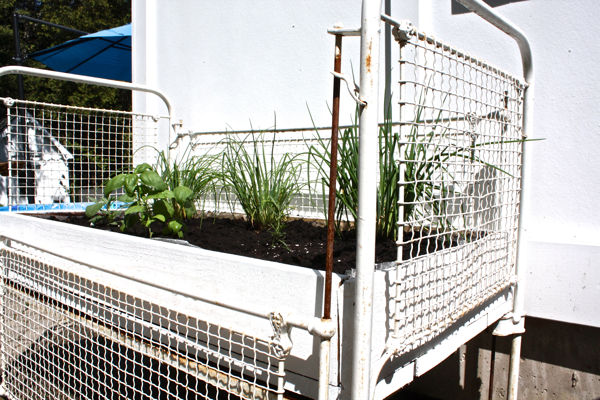 I think it is perfect for our eclectic style…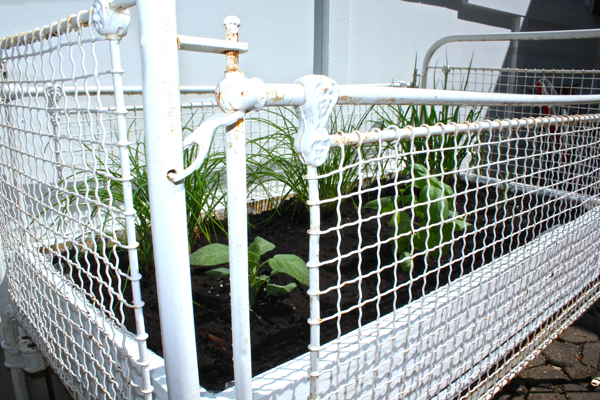 I love the detail of the ironwork…
The sides still work so we can have them up or down…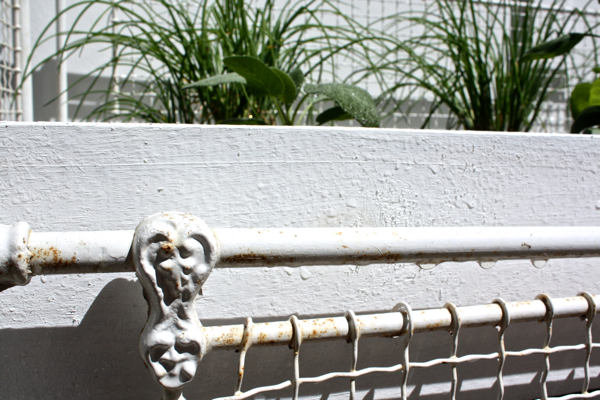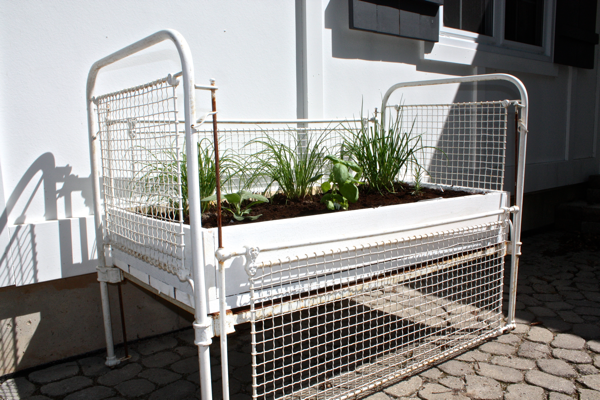 What do you think?
Charming or Cheesy?!?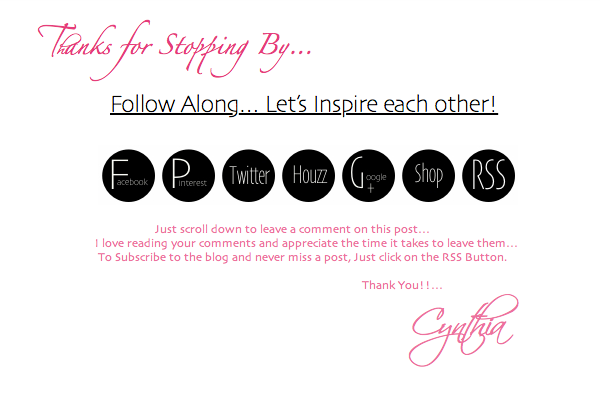 Sharing this project at: Transformation Thursday at The Shabby Creek Cottage , A Little CLAIREification Best of the Weekend party, Home(work) Wednesday, Home Sweet Garden Link Party,