I am very excited today!
Jennifer Carroll is featuring us on her beautiful blog Celebrating Everyday Life! 
Please pop over and say hi if you have time!
I am sure you know all about Jennifer… she is one of those admirable superwomen… The kind you look at and say " how does she do all that?… Is she cloned? Are there three of her?"
I kid but seriously, she is a whirlwind… a wonderful combination of creative  & practical vision not many people have both!  
Which leads me to my next tidbit…
Have you seen her magazine?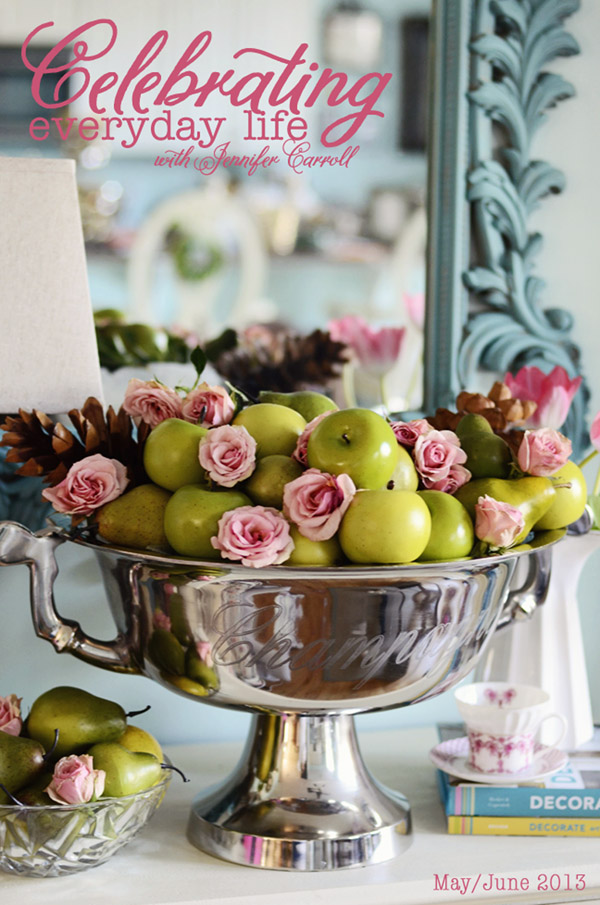 Beautiful magazines make me happy!
I love curling up and immersing myself in the pages…
Celebrating Everyday Life is one of my new loves!
Jennifer has gathered up a stellar group of contributors… 
Each issue is a delight!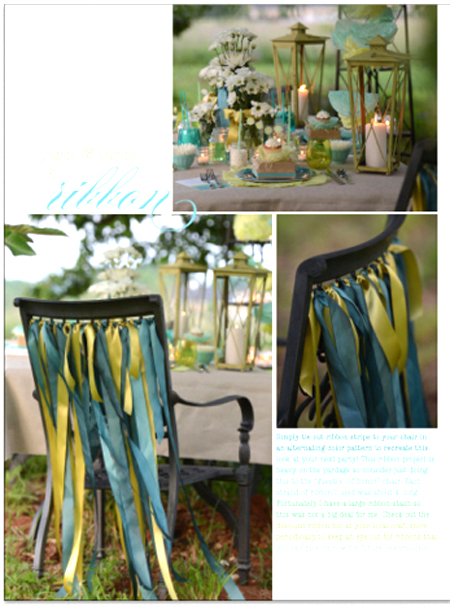 You will find design ideas… 
Event planning & Entertaining tips…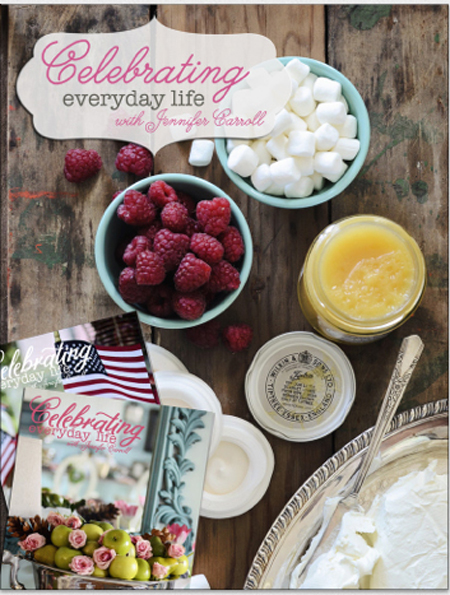 Inspirations of the food and thought variety!
Every page is beautifully styled…
How fantastic!
If you are curious and would like to see a preview of the May/June issue here is the link… I know you will love it!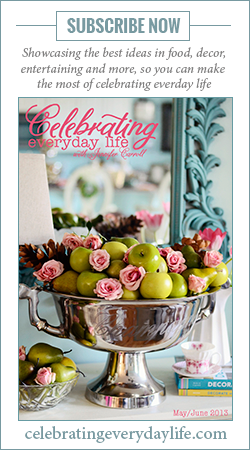 I have also added a link on my  sidebar to the subscription page so you can sign up and get reading!!
Taking time to sit down and read… dream a little bit… Sip a cup of tea or a have a glass of wine and just… be
I think we all need more of that.
Perhaps you will find just the inspiration you were looking for in the pages of Celebrating Everyday Life!
Have a wonderful day!