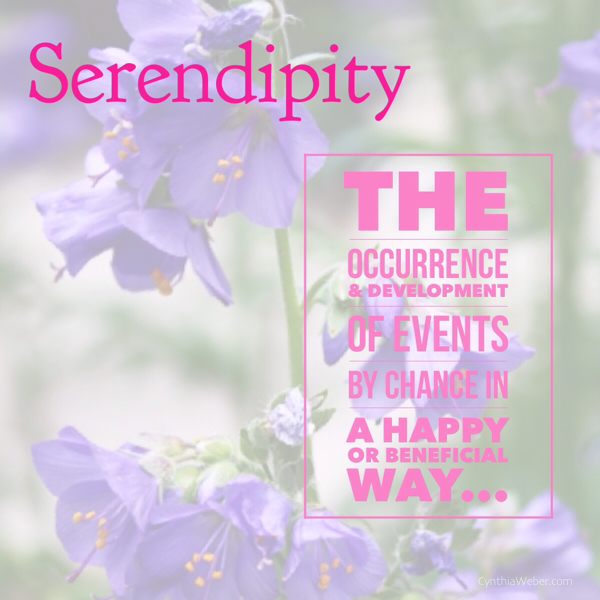 Today is special…
Very Special…
Today I am sharing a story of serendipity…
AND…
A Big Announcement!
First, the story…
When Kent and I were newly married we saved up our pennies to take our first romantic weekend getaway.
We came to Bayfield and stayed in room #1 at The Little Inn…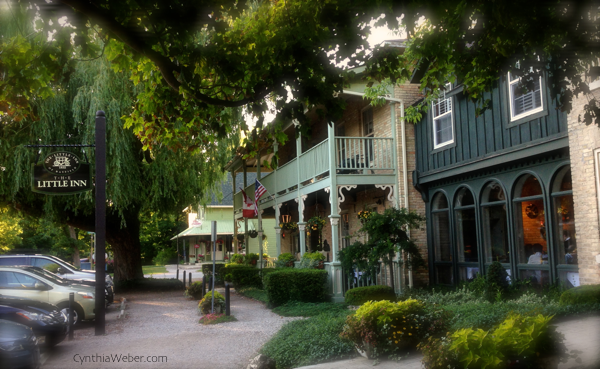 We had a wonderful time…  The village was enchanting, the shops & restaurants… charming houses and of course the fantastic views over Lake Huron were breathtaking!
We fell in love with it.
I remember walking around the village hand in hand talking about how wonderful it would be to live here one day…
That weekend getaway set the stage for our future, we just didn't know it yet!
Over the years we often came back to visit. Always dreaming about living and working here. Finally in 2005 we decided the time had come!
The following year we started planning to build Hoop Top House. It was very important to me that we design and build a home that would add to the charm of the village.
After all, the streets lined with cute cottages were one of the reasons we became so enchanted with Bayfield.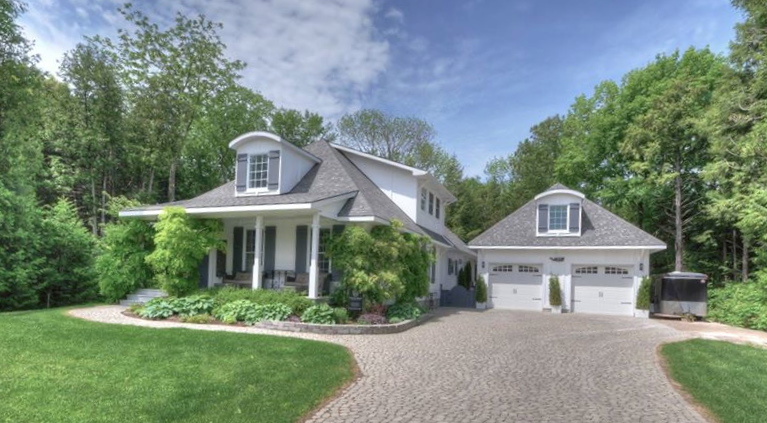 Kent and I loved the whole process of building,  especially creating the gardens!
We have spent five years here and as you know we decided the time had come to take on a new adventure. It was our hope that someone would walk in and fall in love with the home we had created.
Here is where it gets very interesting…
Imagine our surprise and delight when we found out that the couple that walked through that big hoop top door and fell in love… also fell in love with and bought …
The Little Inn of Bayfield!!!!!!!!!!
How fantastic is that?!?
That would be enough for a great story… but , it gets better!
Here is an excerpt from an e-mail we received from Joanne a few weeks ago.
Hi Cynthia and Kent,
We wanted to formally introduce ourselves as the future owners of your beautiful home!  We are so excited to meet you and see the house again this Sunday, thank you for taking the time to meet with us.
We also wanted to let you know, that we are also going to be the new owners of the Little Inn of Bayfield – we will be taking it over this October.
Funny story, but many months ago, while we were in negotiations for the inn, and in thinking about the future there and our plans to perhaps do some re-decorating and renovations at the inn, we came across your interior design website.   We immediately thought, that based on what we had seen on your site and reading about your past projects, that you may be someone to speak with about helping us with some future renovations at the inn.
We had no idea when we saw your house on- line that it was indeed yours and that we would end up buying it as well!  We have been calling it "serendipity" ever since.
Anyway, if you are interested, we would love to start a conversation with you about some future design plans surrounding the inn!
Kind regards,Joanne and Mike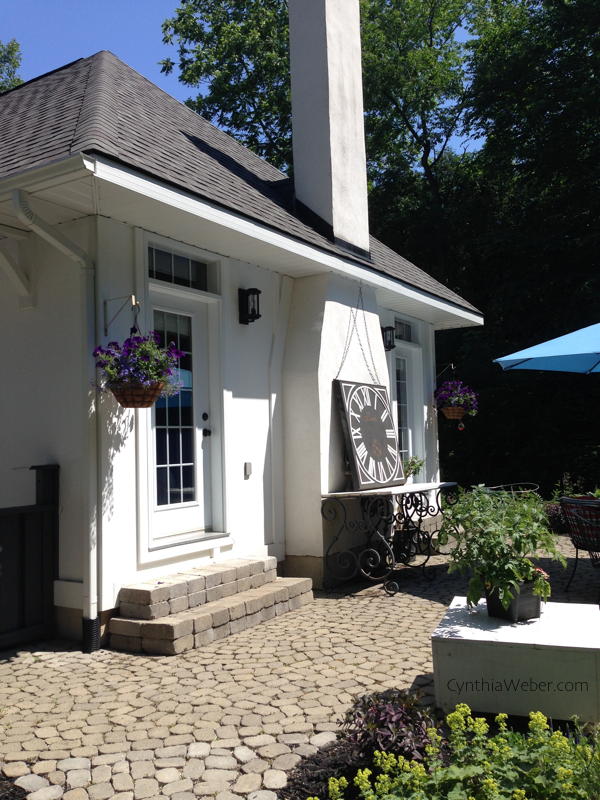 We look forward to this creative project starting in October!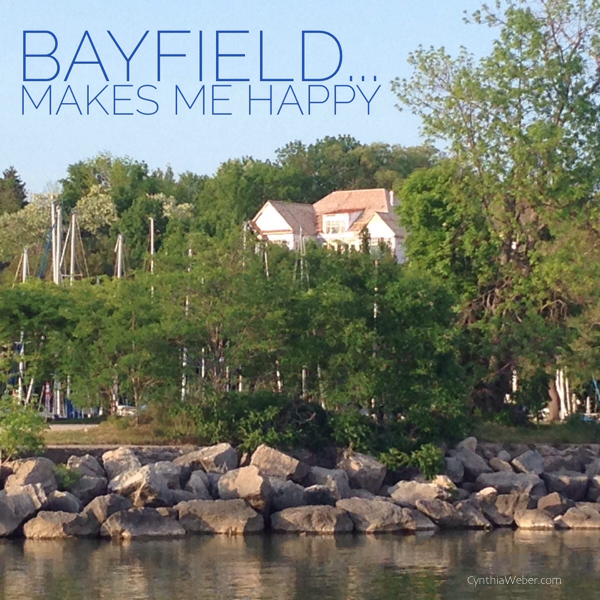 I hope you will come along as we walk through this exciting new adventure.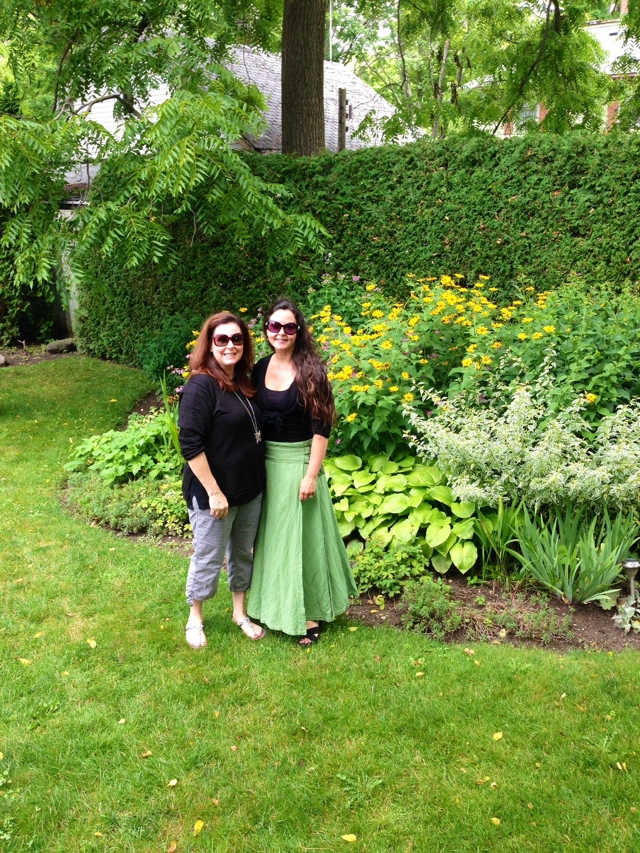 Bayfield is so beautiful… it called to us many years ago through that first romantic weekend getaway at The Little Inn.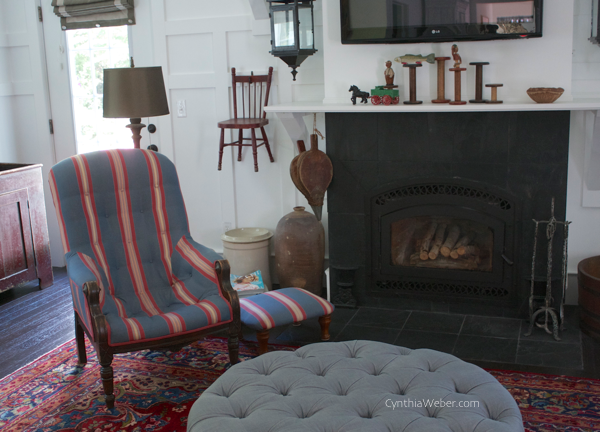 P.S.
We bought this chair at a yard sale last summer here in town… The fabric was tatty and ripped but I really liked the form. It turns out it was from one of the rooms at The Little Inn… we thought it would be sentimental to see it sitting in our home given our history with the Inn… so we had it re-upholstered. It was sitting in our family room when Joanne and Mike walked through the house that first day .