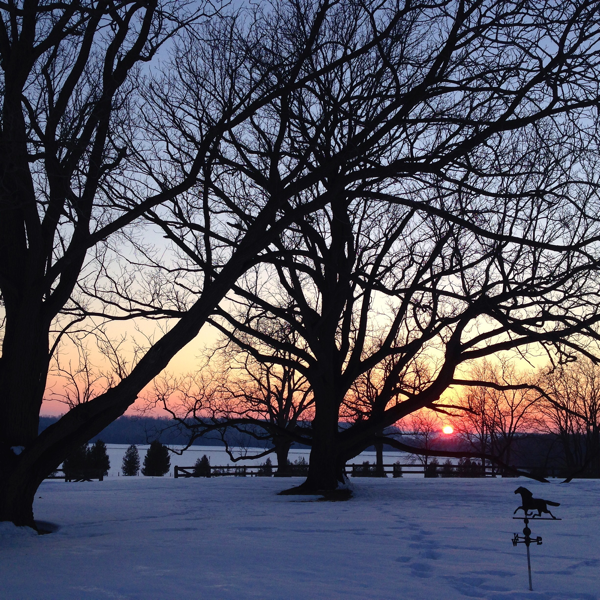 I knew they would be beautiful…
With the house set on top of a hill overlooking a gently rolling pasture, fields and trees.
I knew the views would be lovely.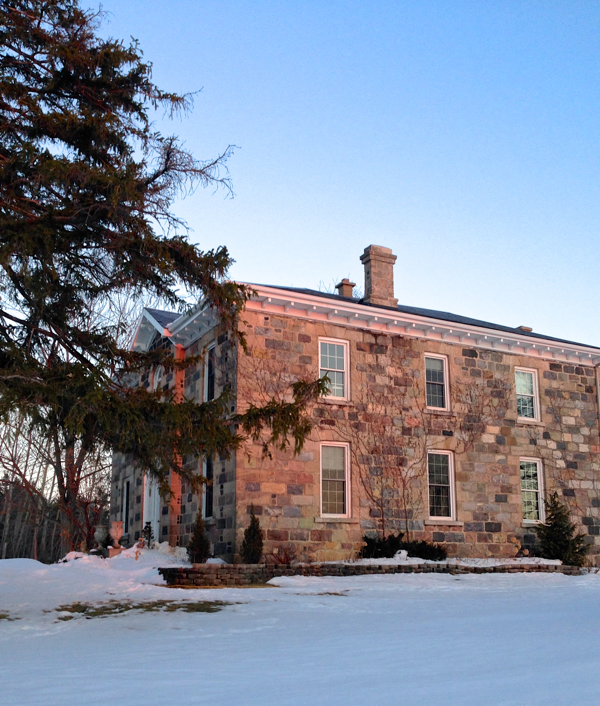 Let me tell you a little secret…
There have been evenings here since we moved in when I have been overwhelmed by the amount of work to be done.
The projects, upkeep, improvements… it is easy to feel a little daunted by the amount of work to come.
But no matter what is on "the list" of things to do…
No matter how looooong it might be.
It doesn't seem to matter and I will tell you why.
The sunsets here are breathtaking.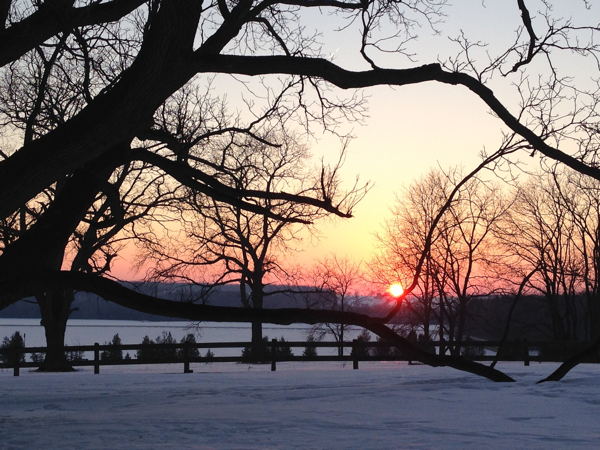 Heart wrenchingly, achingly jawdroppingly beautiful!!
I can't seem to stop trying to capture it.
No matter how many snaps I take I never do them justice.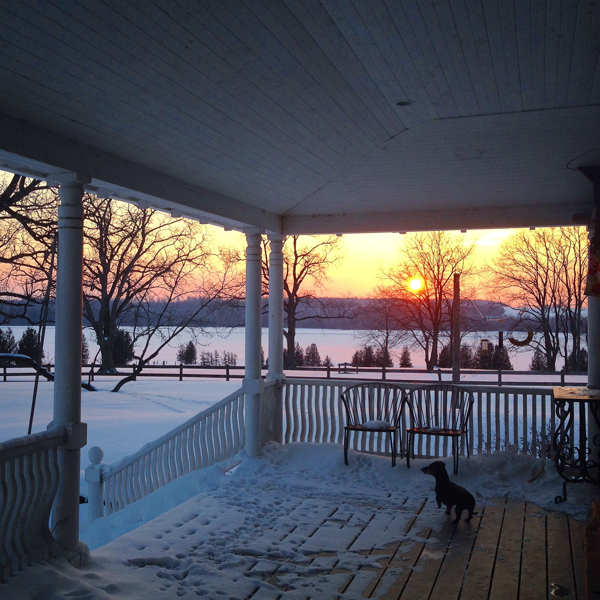 Some come close… like this one taken from the back porch…
But not quite!
I am looking forward to seeing all the seasons reflected in sunsets this first year.
I hope you don't mind if I keep posting the pics…
I want to share them with you!!
I share many more photos on Instagram… of our life here at Bannockburn and of our client projects, travels and musings…
Please feel free to follow along!
I hope there is a beautiful sunset where you are tonight!!
P.S. The flies are terrible right now! I clean them up and turn around and there are more instantly! Every windowsill is covered … but, the views are still fantastic and I have a vacuum so… it's all good!! 🙂