Are you ready for another reveal???
I thought you might be!
Jess & Brad had a small alcove beside a closet.
It was a great little space for something…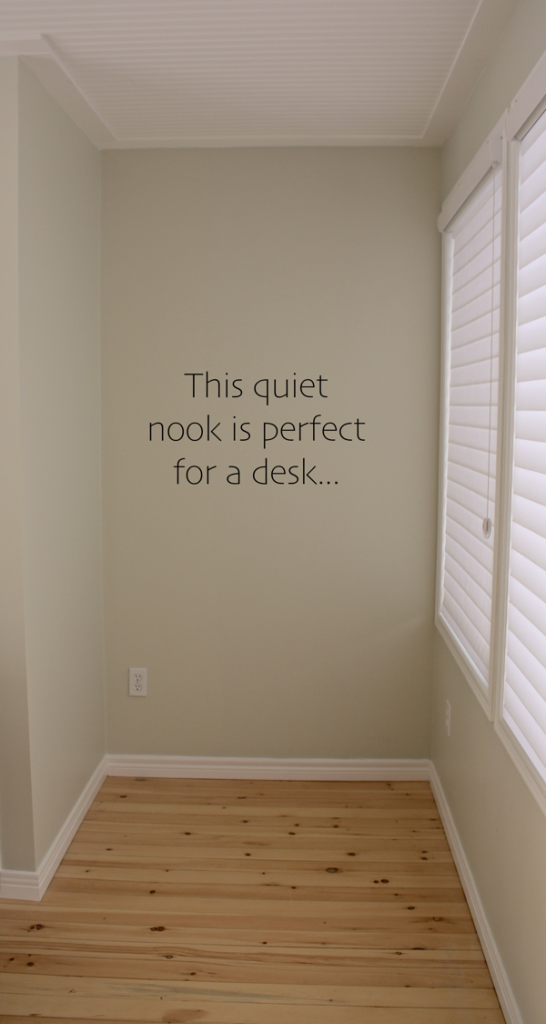 Like an office!
I started with this drop leaf table…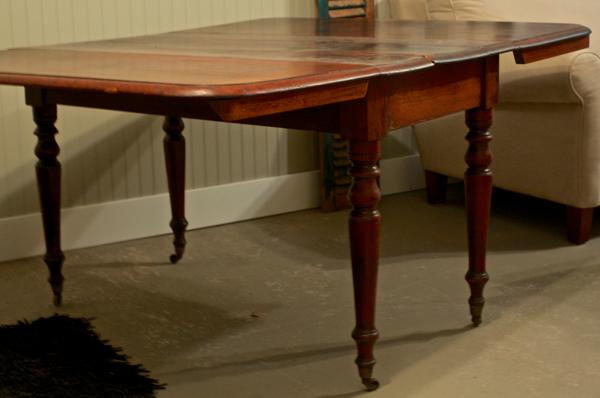 The sides had warped and cracked over time and it just didn't  work as a dining table anymore…
But, the colour was amazing…
It was begging for a repurposing project!
By taking the two sides off we had the perfect sized desk to fit in the space…
One side became a handsome backplate for the desk…
The second side wanted to play too so, we made it into a matching shelf above…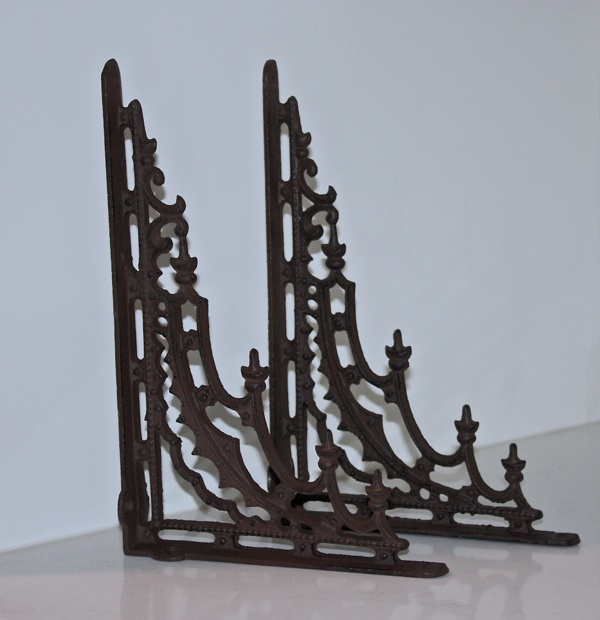 I used two pairs of reproduction brackets to marry everything together…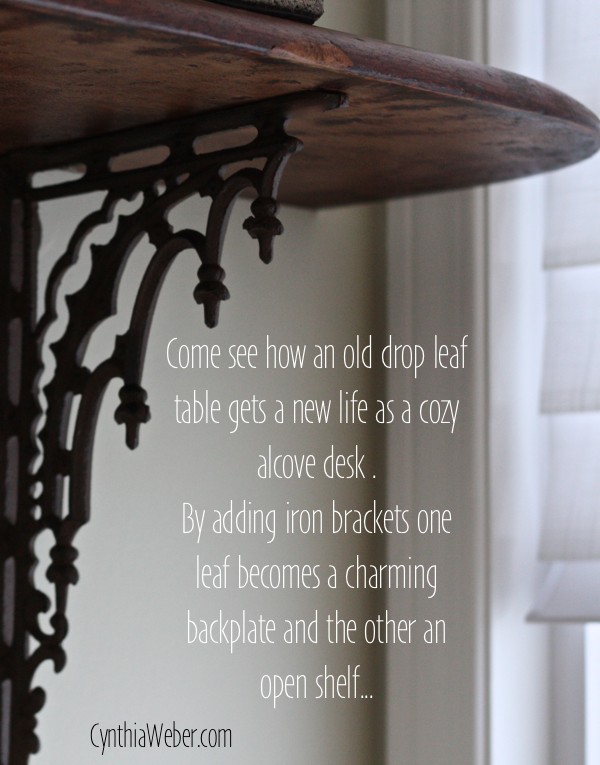 I love how well the brackets add texture and depth to the colour of the wood…
Yummy!!!!
Next came the fun part for me…
The styling!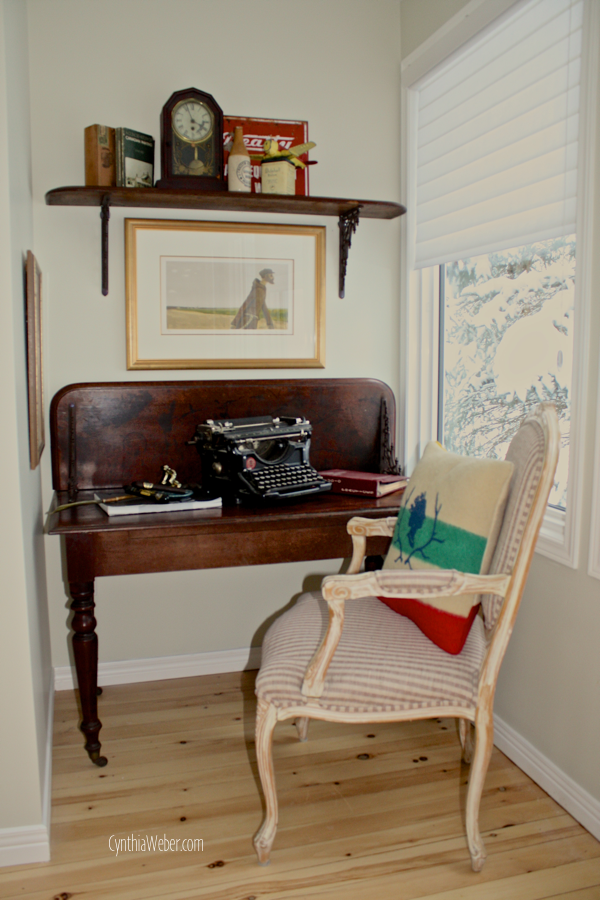 Nothing was purchased for this space…
I just shopped the cottage and went to work!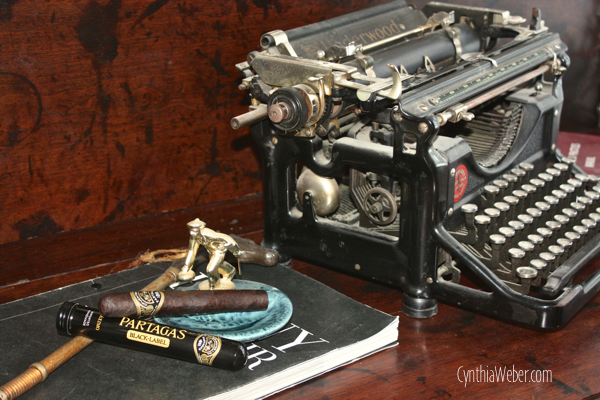 I fell completely in love with this Underwood typewriter that had belonged to Brad's mom.
The details and form of it captured my heart…
A favoured cigar just seemed fitting…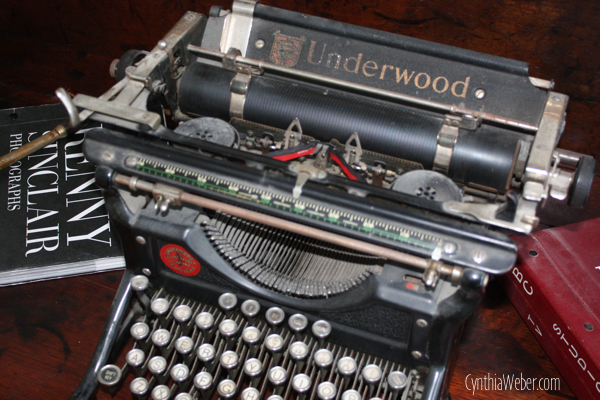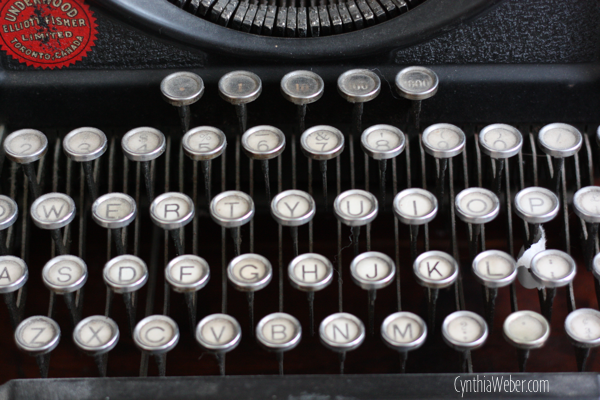 It may not be practical to leave it on the desk forever…
It does demand a lot of space…
But, I couldn't resist setting it there to photograph!!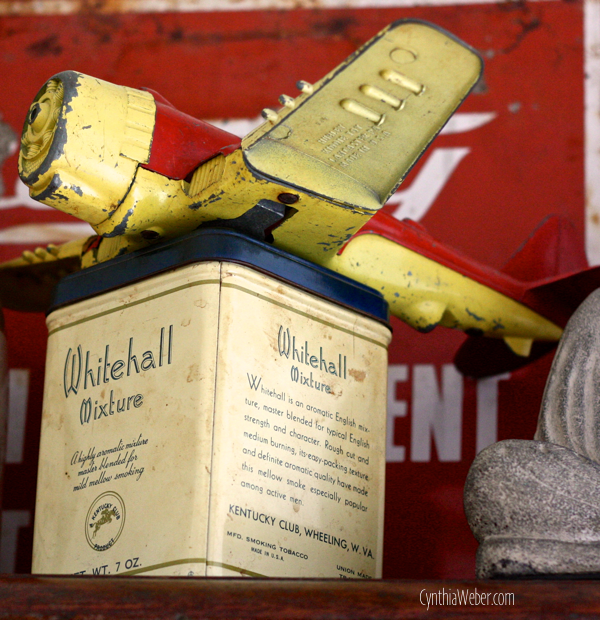 The upper shelf is filled with vintage treasures…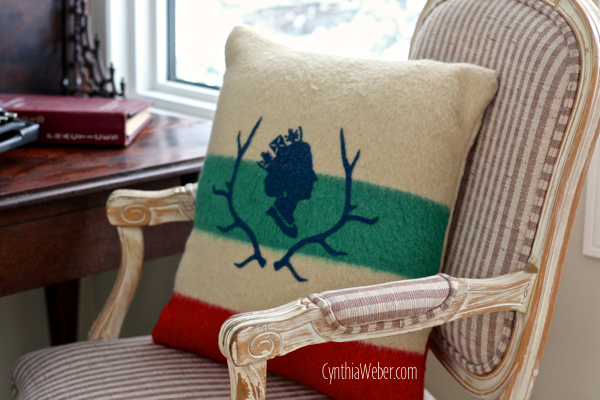 How fantastic is this pillow!!
Just Delicious!!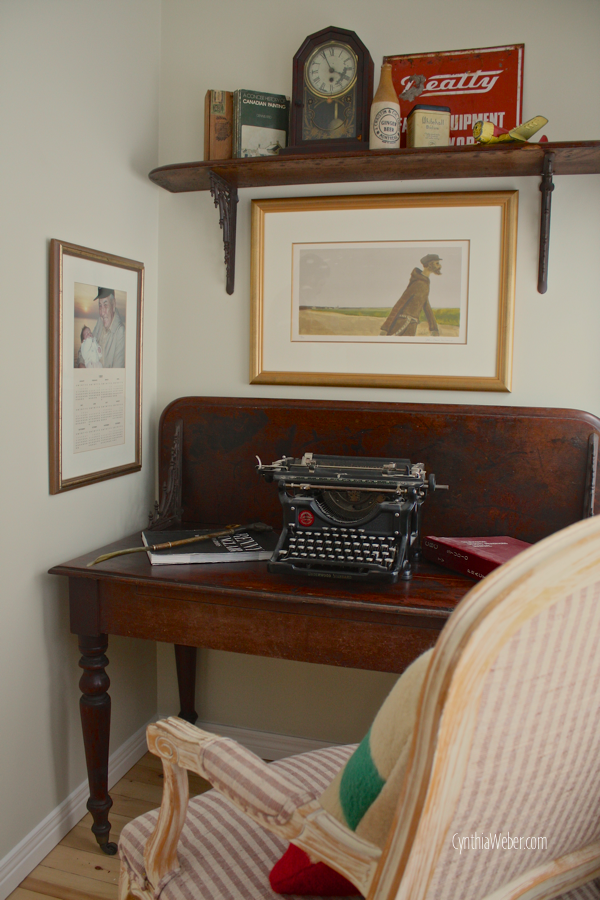 I wanted Brad to feel surrounded by his history when he is here…
The photo on the side wall is of his father and daughter…
How perfect!
You may notice the absence of that cigar in this pic…
Brad had given it to Kent earlier in the reno… and my handsome hubby lent it to me for the photo but snagged it back!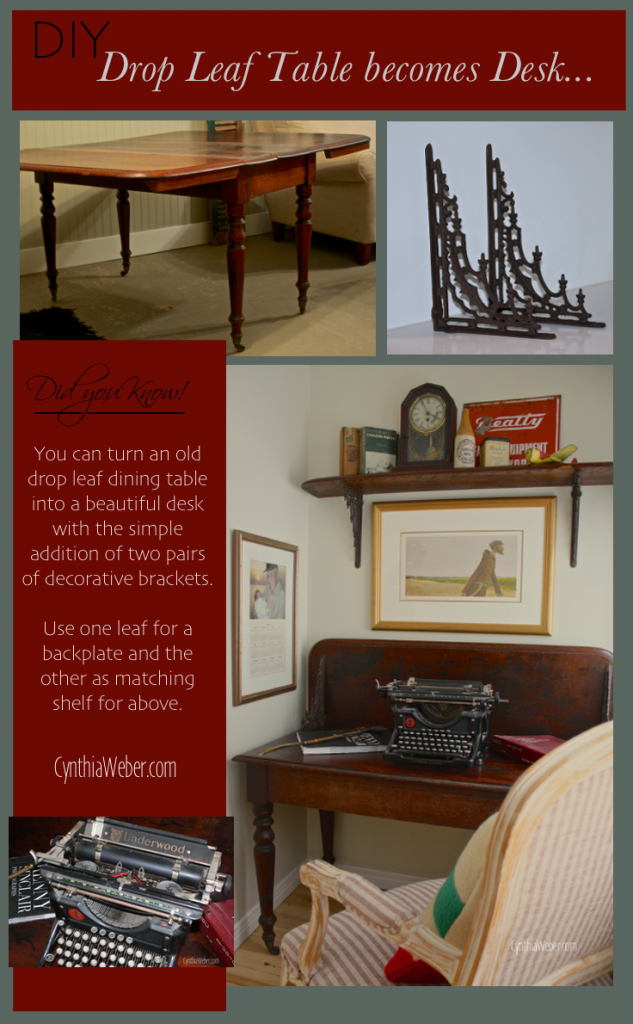 I have one more surprise for Brad…
One more little treasure to add to this cozy nook…
I hope he likes it!
Sorry, I won't be sharing it here today…
They have been so gracious about allowing me to show their home on the blog but I do want some things to be just for them.
I knew you would understand 😉
I love this quiet corner… Filled with special markers of family and history.
We should all have a place like this to go and just "be" don't you think!
Wishing you a wonderful day filled with special memories of your family!