Can you relate???
Can you relate to that feeling of being neck deep into a huge project… 
Things are going really well…
No one is crying…
But, it is chaotic…
And  then the unexpected happens?
Well, Kent and I are in full swing with this project and I am over the moon happy about how it is going, but, if you have done a reno yourselves you know… It isn't usually a time when you want people to see things…
There is a lot going on…
My hair is a mess and I am covered in paint. 
It looks something like this…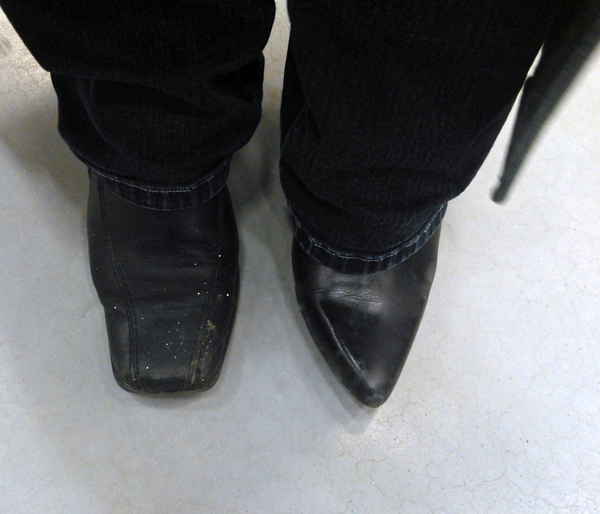 Ok, maybe not quite that bad…
This last weekend  Jess & Brad came home…
To their cottage…
To stay for the weekend!!!
In the middle of the reno!!!!
Now I am being overdramatic … but I panicked a bit!
I had a few days warning so we made a plan…
What we could do to make the cottage as livable as possible for them…
With, no kitchen, down to one bathroom and most of their belongings covered in plastic on the living room floor!
The truth is, it was just fine. Jess & Brad were troupers. They didn't complain one little bit… In fact they told us they were impressed with how we had tried to make it as nice as possible for them… and that made me very relieved!
We had a great meeting and went over a few more plans for the project. Then they packed up and headed out again… and we got back to work!
Today I am going to share a few of the plans for the Kitchen project…
Not everything…
I have a few things up my sleeve I am not quite ready to share…
let's just say AMAZING ISLAND IN THE WORKS PEOPLE!!!
We are using a mennonite cabinetmaker for this project. His name is Levi and he is cute as a button. Kent and I were at his shop the other week talking about the project and I asked him if I could take a few photos to share… He seemed pleased but of course did not want to pose for the photos himself.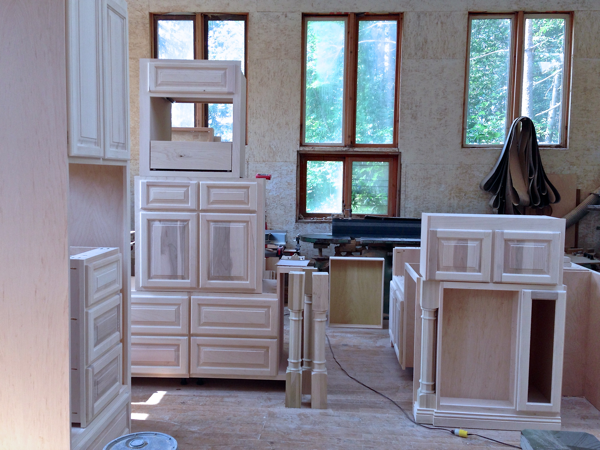 His shop is fantastic… with beautiful white oak floors covered in sawdust… Everything is run by a generator, no hydro from the road. 
This photo shows the project he was working on the day we were there. 
He showed me his drawings…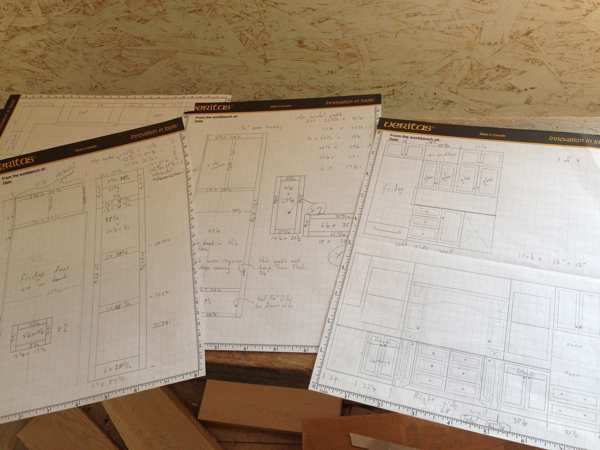 Precise hand drawn layouts…
I couldn't stop smiling looking at them!
Today is  the day Levi is doing his final measure…
Kent left early to go pick him up and bring him to the cottage. We will go over everything again and then Kent will drive him back home.
If we need to contact him we send a fax to the general store and they put it in his mailbox… then Levi either mails us back a response or he may phone us from a payphone within the next day or two…
It is a far cry from the fast e-mail communication we are used to but there is something utterly charming about it…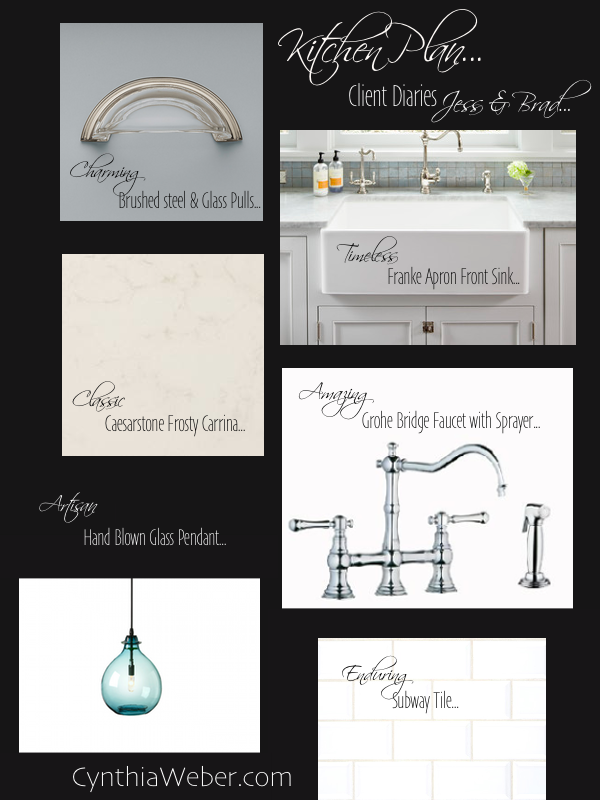 I put together a collage of some of the Kitchen elements we will be using..
It is going to be beautiful! 
Levi is making a new sink section to hold the truly stunning Franke apron front sink. He is also cladding the peninsula and adding bracket supports to extend the counter for the new barstools ( which BTW are going to be unreal!!) 
The new island will be the jewel in the crown! I honestly can say I have never been this excited about an island… I am losing sleep thinking about it! 
Kent is doing the eye rolling thing… Often!
Ok, I need to run… Levi is on his way and there is a million things on my list!
 Have a fantastic weekend!!