This morning over our morning coffee Kent pipes up and says "that clock would look amazing sitting in the woods."
So naturally…  We had to try it.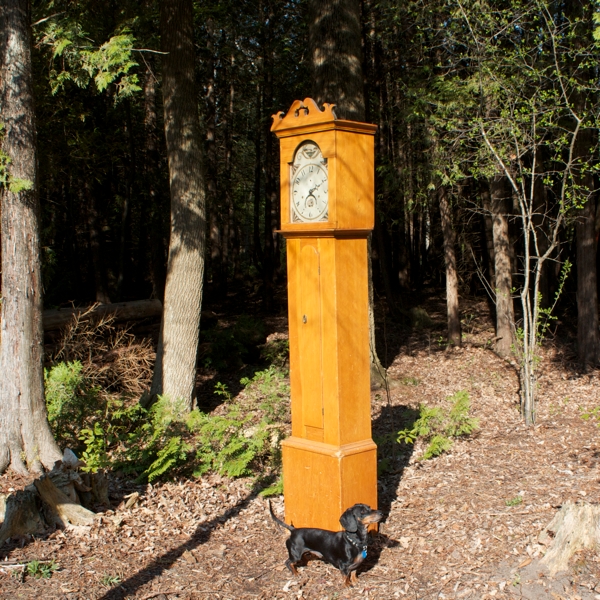 Emmitt supervised.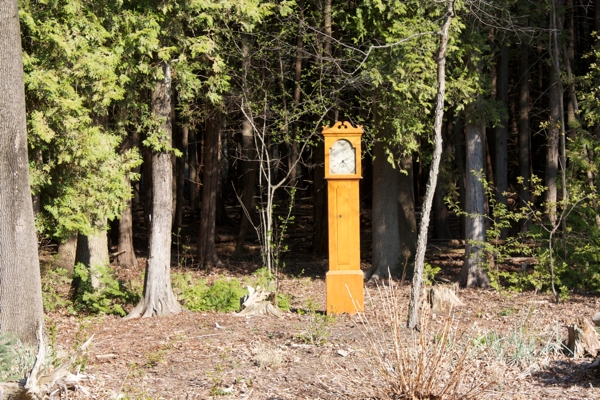 We love clocks, currently three reside with us and they all give me pleasure every time I walk past them.
We bought this early Canadian pine tallcase clock at auction.
It has wooden works which are fascinating. The painted face is signed W.Woodruff Burford U.C. We believe the piece to be from Norfolk County Ontario.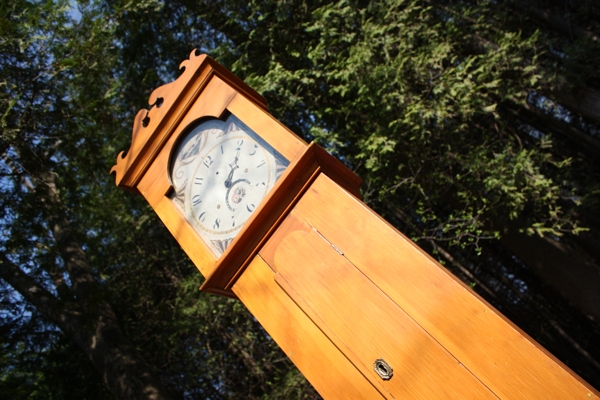 It felt very "Full Circle" to see it outside in the woods.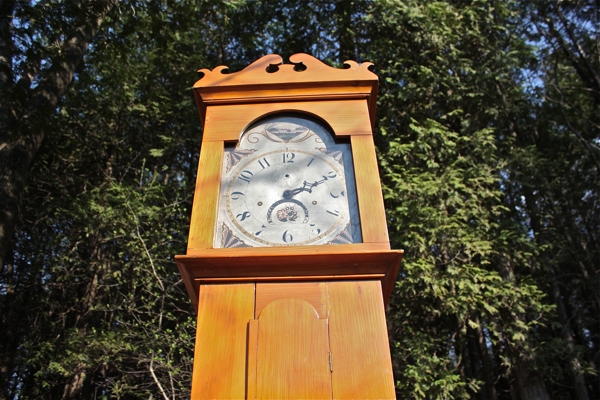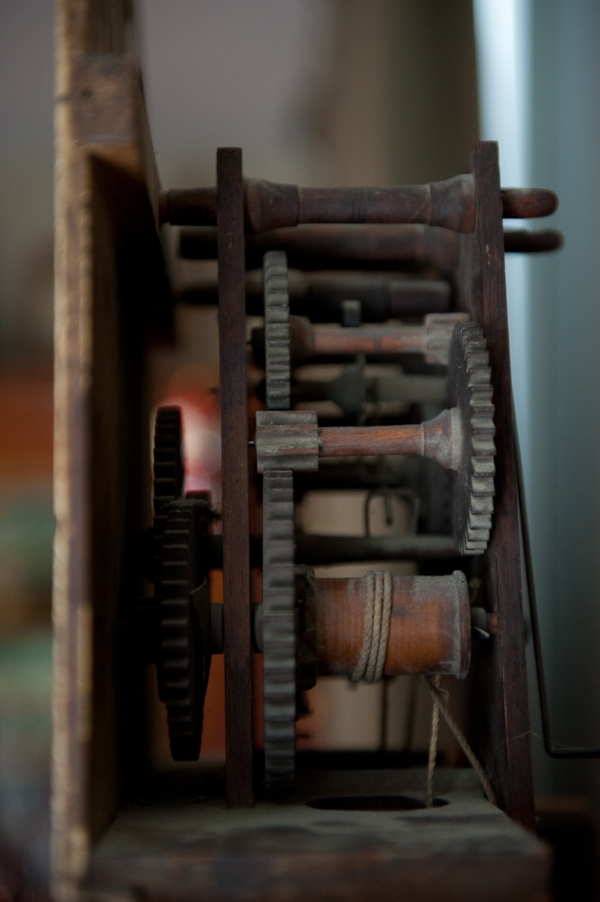 This close up of the works was taken last year by Sandra Regier a great local photographer.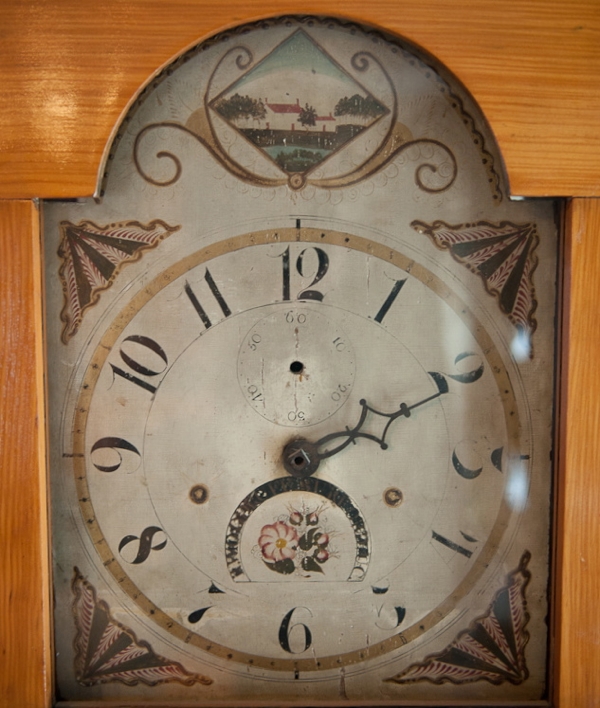 I think the face is lovely.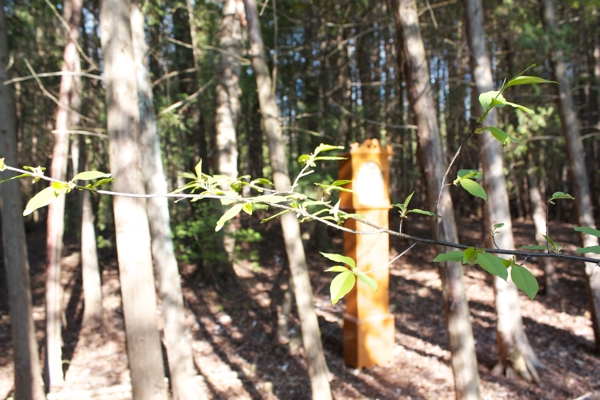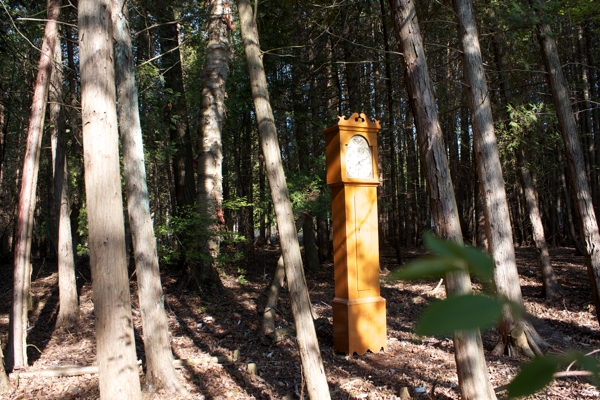 Time to go back in now…wishing you all a day full of unexpected beauty!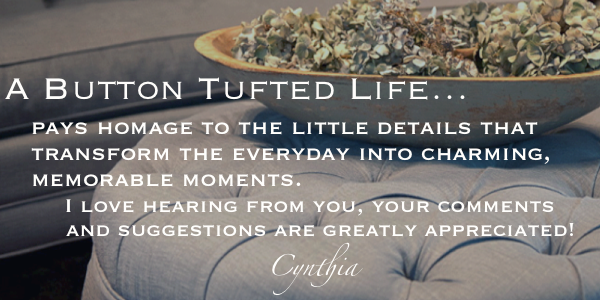 If you would like help making your home everything you want it to be please contact me.
We now offer e-design packages for distance clients and our shop carries a delightful selection of beautiful items to enhance your home.