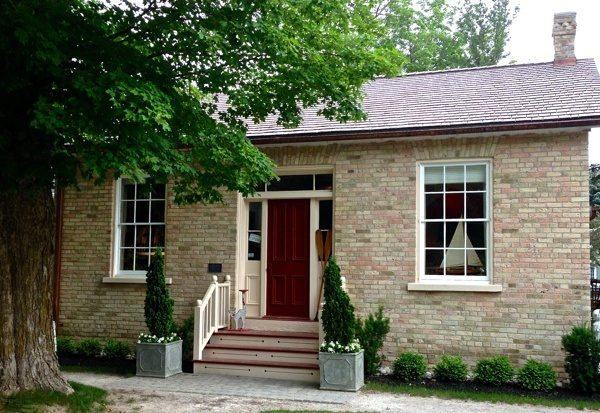 Do you have places you go to dream?…
Places that have wonderful pieces that inspire you?…
Today I am featuring a beautiful shop,  Jonnys Antiques  located at the Gordon House in Bayfield.
Jonnys has a stellar reputation in the Canadian antiques market…
In fact they are coming up on a most remarkable 50 year anniversary of their first store opening in the summer of 1964.
I was fascinated to read about the history of their various locations and the development of their business, here is the link if you would like to read it…
In 2009 they opened another location right here in Bayfield at the Gordon House.
This location offers a fresh perspective in modern design while integrating the very best aesthetics of the past.
Kent and I sat down with Daniel Chen the manager and had a great chat over a glass of wine on the patio overlooking the side gardens…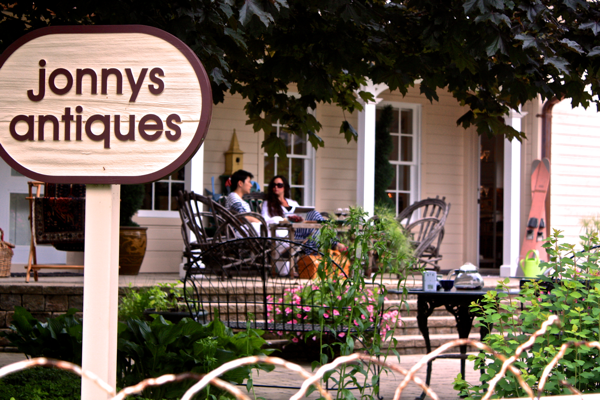 Daniel is one of those young people that inspire my hopes for future generations.
He is motivated, creative and dedicated to helping people find pieces that will enhance their homes.
He has a beautiful eye for styling the shop, mixing pieces in a way that captivates and compels…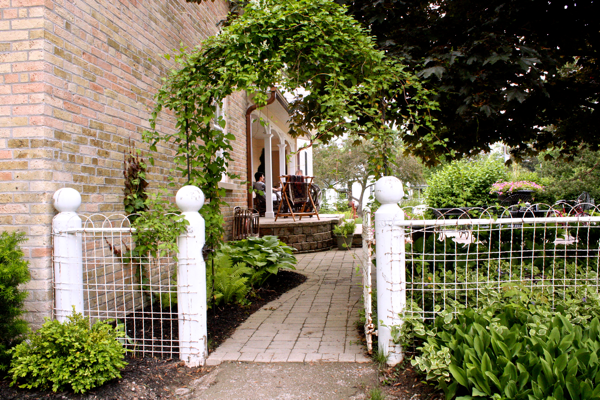 He also has an incurable case of " the smarts"  an affliction I wish I shared… he has a remarkable knowledge base and I have no doubt that his life will take him in many amazing directions…
In fact he is off to London in the fall where he will study for his Masters of Letters in art history.
The masters program is affiliated with Christies Auctions and as he was telling us about it I could feel the excitement radiating off him in waves…
I can't wait to see what this talented and charming young man does with his life, he inspires me!
Meanwhile we have him right here at Jonnys for another summer season and I am thrilled about it!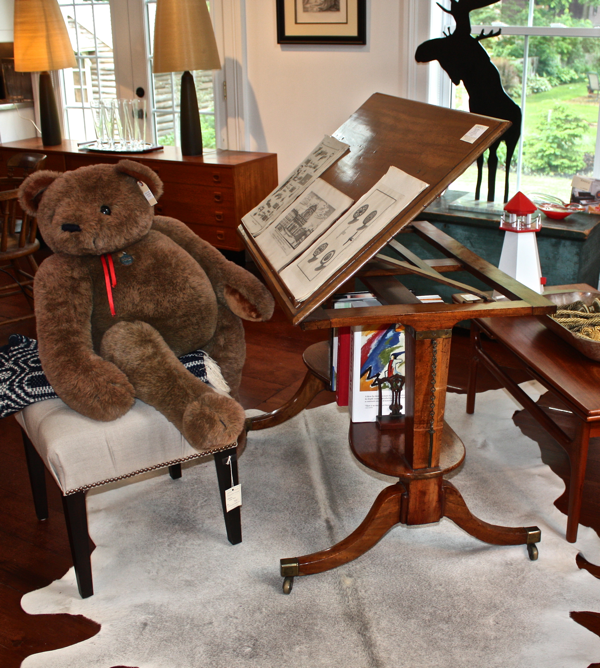 The shopping experience at Jonnys is unique…  offering a wonderful mix of eras all beautifully styled in a truly charming historic home…
What could be better?
This regency style mahogany architects desk from the mid 1800's is simply beautiful and I was itching to find a home for it!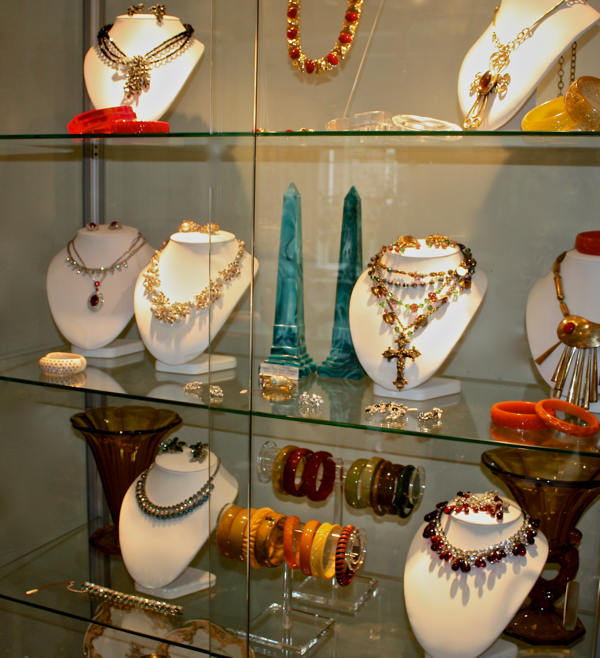 Sigh worthy costume jewelry representing the 1940's-1970's abounds.
Pieces from Dior, Sherman, Trifari, Boucher and Rafael… be still my heart!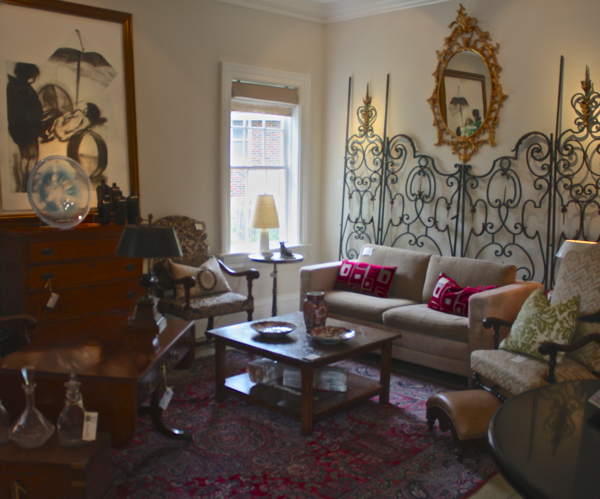 I asked Daniel what he loves most about managing Jonnys Bayfield location and he said without a heartbeat of a pause… the people!
I agree…
Bayfield is a stunning historic villiage on the coast of Lake Huron in Ontario.
Families have longstanding histories of summering here… cottages that have been passed down, histories of family weddings, reunions, annual summer parties and the most amazing sunsets.
Memories are made here and people give back to the community. It is truly a wonderful place.
Kent and I are so grateful to be able to live and run our design studio here helping people make their cottages and homes everything they want them to be.
A shop like Jonnys is a great asset to the village and to our clients!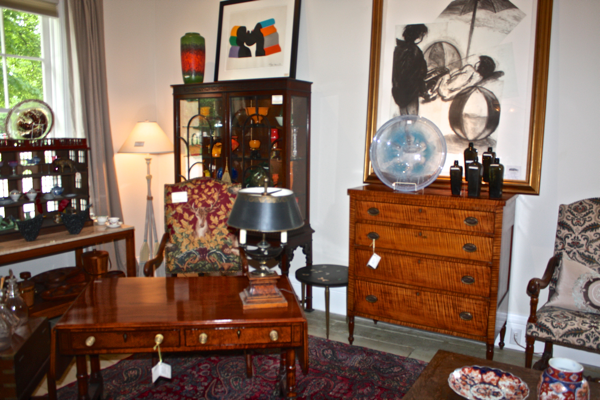 The Gordon House itself has a long history. A past owner Elva Metcalf was well loved in the village.  Daniel thinks of Jonnys as a steward of that history and he will gladly share his knowledge with visitors if they are interested. 
I asked Daniel if there was an upcoming area of collecting that would appeal to the new collector… something attainable and interesting.
He suggested West German Pottery as an option.
Jonnys currently has a display of it in the shop. 

The pieces have texture and impact and I agree they would be an interesting area to collect. 
It was wonderful chatting with Daniel, he loves to help clients find pieces to add to their homes that reflect and enhance their personal stories…
I hope you stop in and experience Jonnys for yourself.
Bayfield is a remarkable village. The historic main street is lined with charming shops & restaurants. There are beautiful inns and of course… the sunset at Pioneer park is not to be missed!
For more info on visiting,  The Village of Bayfield has a wonderful website to peruse.