Don't you just love a before and after story?
We have been working on a charming cottage situated on Lake Huron for a wonderful family.
This project was very important to them, they had just bought the cottage and wanted to make it just right for their family to build summer memories together.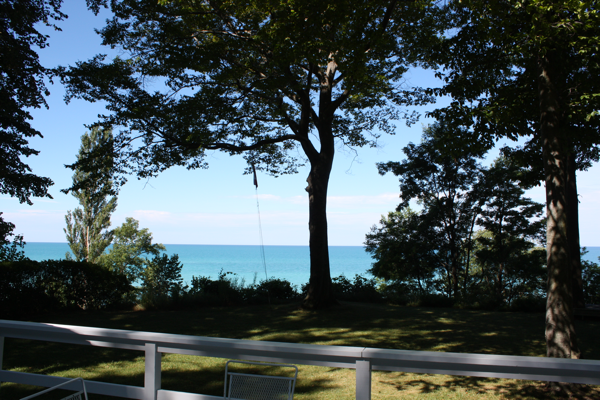 With views like this from the living and dining room I can see what drew them to this location.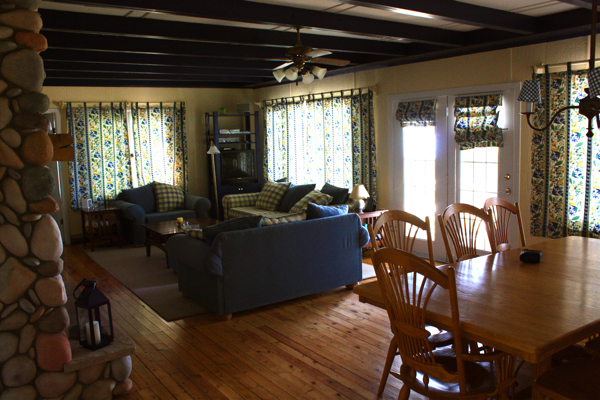 This is what it looked like the day I came for the initial consult.
The cottage had a nice open floorplan for the main rooms, with beautiful pine floors, a great fireplace and of course… fantastic views, but the navy painted beams were bringing the ceiling down and the colours needed updating.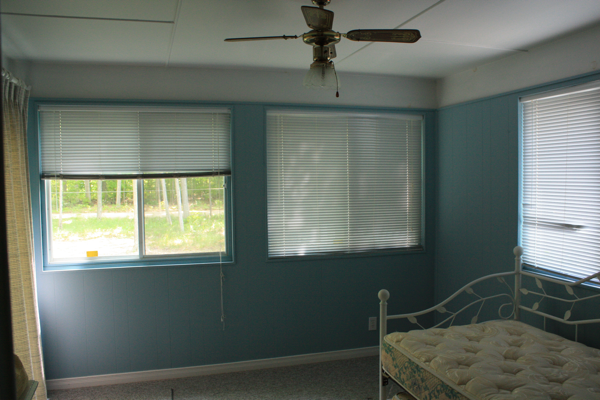 This is a before shot of the sunroom located just off the master bedroom.
The owners wanted a soothing light space to relax as a couple.
Here are the results.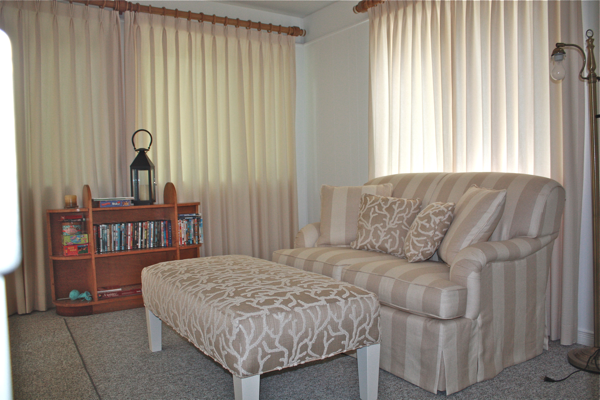 Love seat and bench are from Gresham House Furniture.
Fabric for love seat is Kravet 30929-1116, and fabric for bench is Joanne Tivoli col: 94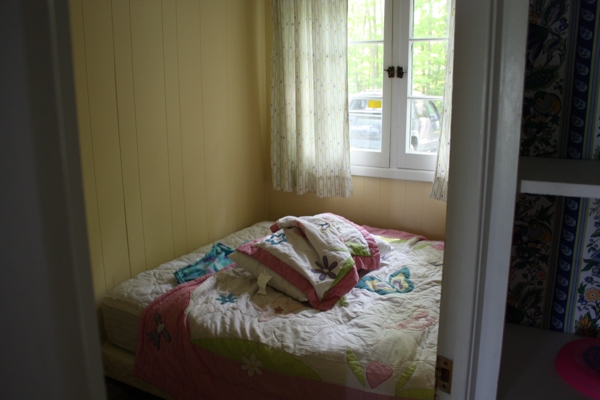 The family has two lovely daughters, their rooms were both quite small, this one being the smallest,
I wanted to make it unique and special.
We repurposed an antique top piece from a dresser long since gone and had a cute headboard upholstered to hang from it.
Full length drapes, bedskirt, duvet cover and pillows added to the finished look, a child sized chair ( an often used design element for me!) acts as a side table.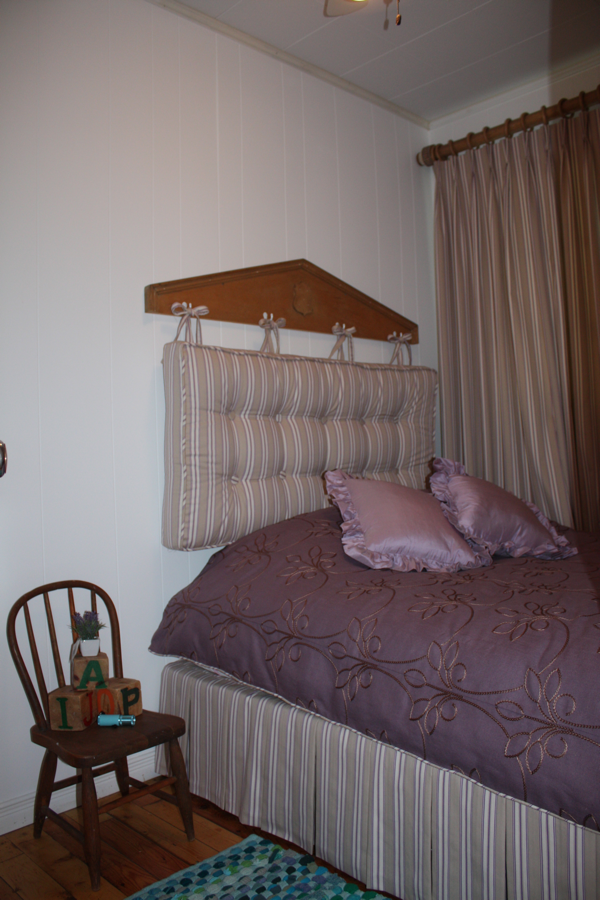 Here it is finished!
Ok, so remember what the main rooms looked like before?
Here is a reminder…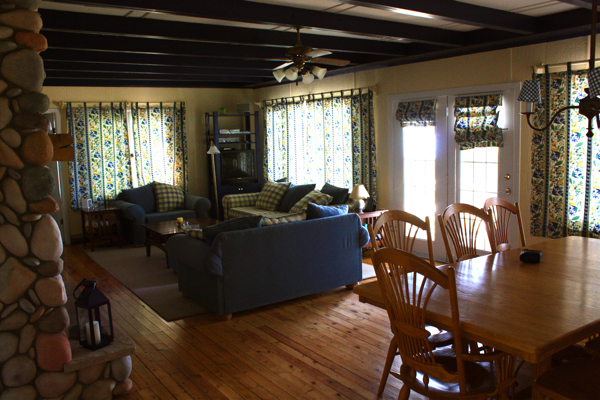 We painted out the navy blue beams white… yes, It took a bit of effort!, well worth it though!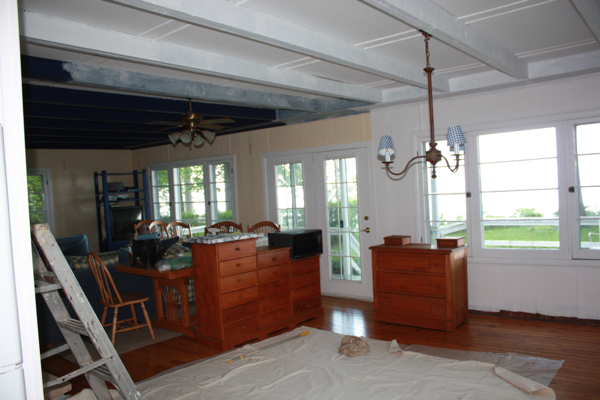 This photo shows the room with one side painted out…  visually it instantly added height to the room and opened everything up.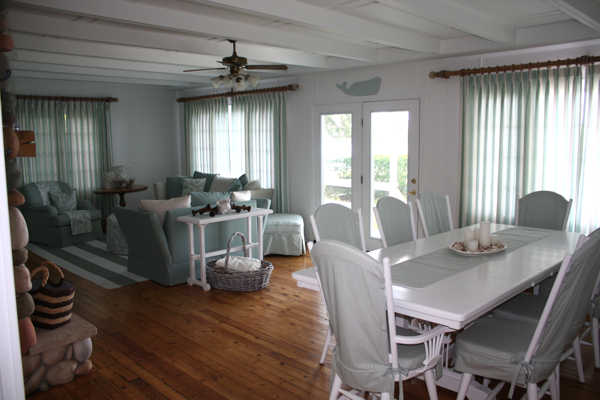 Much better, don't you think?
Kent made the whale to go above the patio door.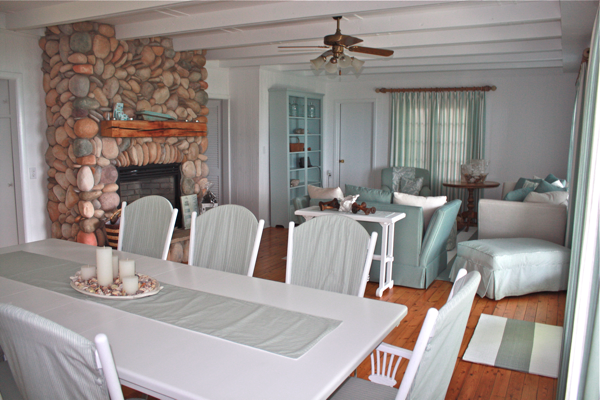 We painted the dining room suite.
It was in great shape but the family didn't love it, slipcovers in a ticking stripe were made for seats and backs.
The painted cupboard in the living room is also a repurposed piece, it gives great display and storage for the family.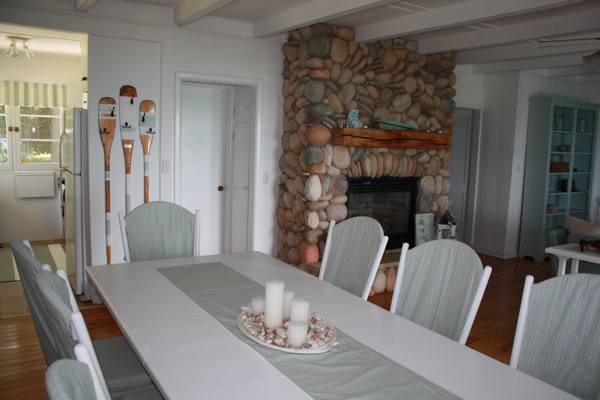 Paddles were painted and hooks added for a whimsical beach towel rack by the door.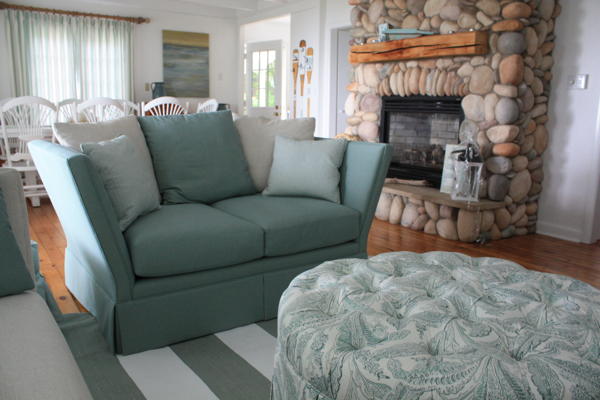 The rugs are indoor/outdoor from Dash and Albert.
Fabric for drapes is a Windsor Smith linen called Cap Deluca.
Furniture pieces are from Gresham House Furniture. Fabrics all from Kravet.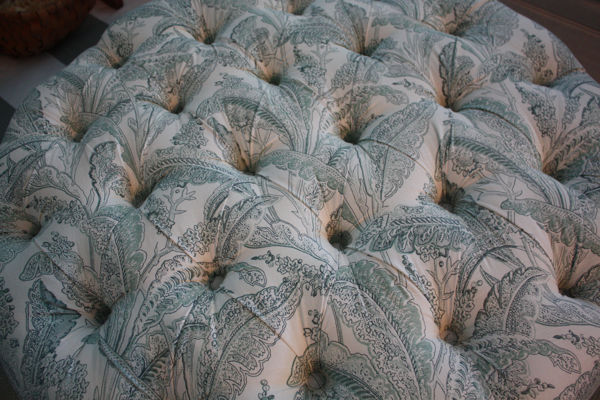 Tufting detail on this fantastic 36″ round ottoman.
I love this cottage, it is light, airy and open feeling.
The views out onto Lake Huron are second to none.
I have no doubt that this family will enjoy many happy summers here!
If you are a "pin for later" type and liked the paddle towel rack project… here is a collage for you! Pin away!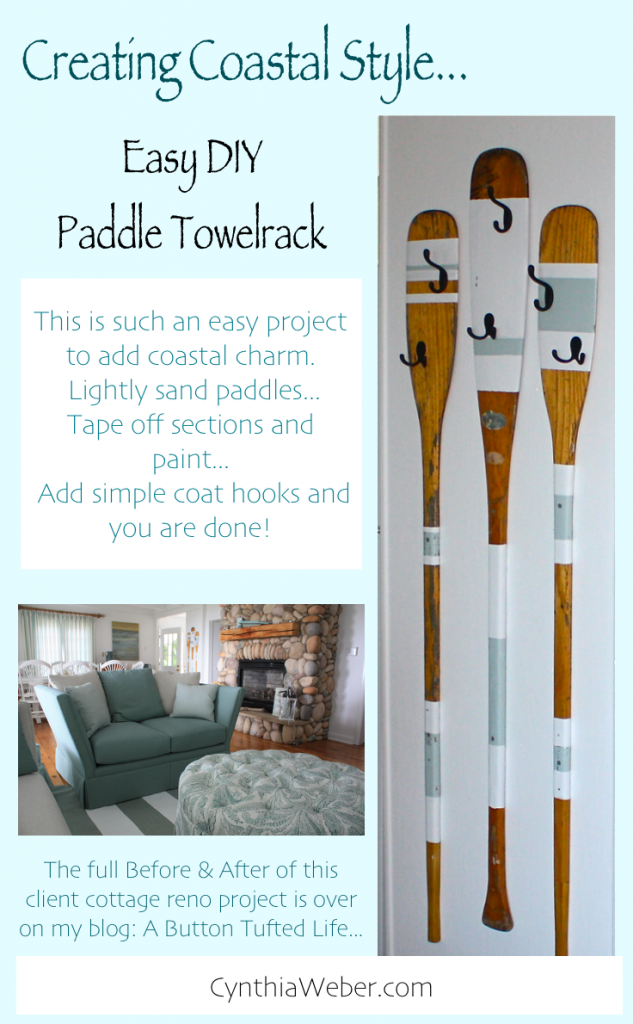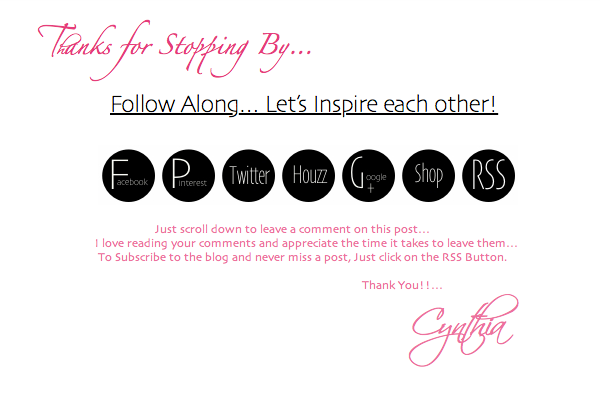 Sharing this project at Homework Wednesday via The Everyday Home