This little cottage in Bayfield Ontario and the wonderful couple that owns it will always have a special place in our hearts.
It began with a consult last April. The owners are from California and had just bought this place as their summer getaway.
I had e-mailed with them a few times in preparation for the consult. We discussed colours and styles they were drawn to so I was able to and come with sample books in keeping with the look they were after.
As soon as I came in the front door I was instantly at home with them, I knew right away that making this space what they were dreaming of would be a labour of love.
They told me they were hoping to have the cottage painted for their return in five weeks time but that they realized it was not reasonable to expect the draperies and furniture to be installed for that date.
I don't have a photo but try to picture the three of us sprawled on the floor of the living room (pictured below) looking at all the fabric and paint swatches during that first meeting.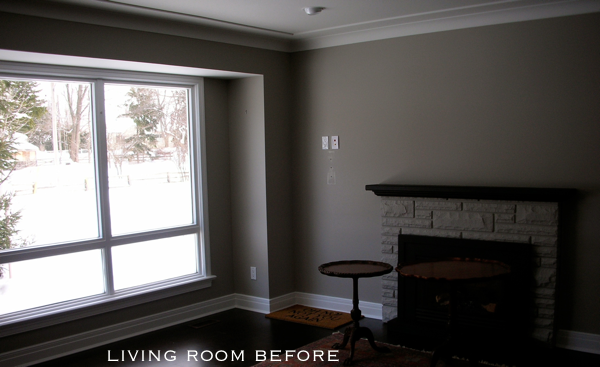 The space was painted a slick steel grey, not an unattractive colour but far away from the cottage feeling they wanted for their summer home.
We quickly found three fabrics they loved, chose paint and looked at furniture styles.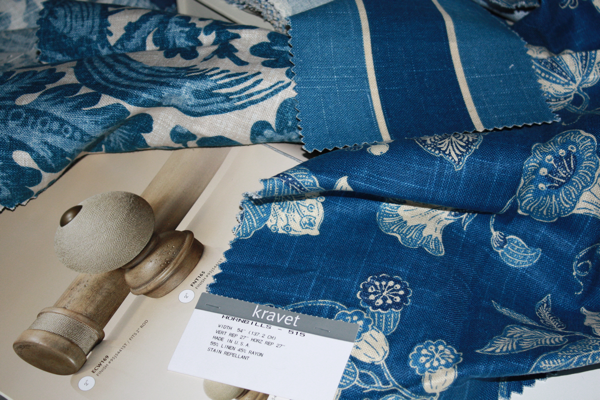 These are the fabrics we settled on.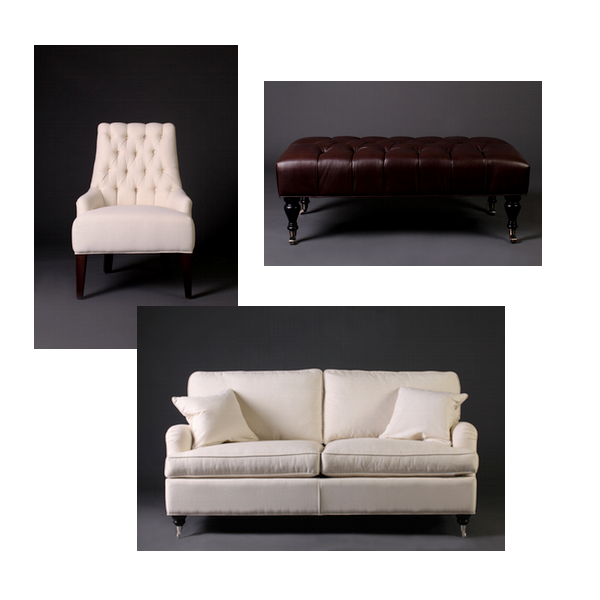 These are the furniture styles they liked.
We then discussed paint. The whole cottage with the exception of the second bathroom needed to be done. We selected colours, I measured up and went on my way to form up a design concept and quote for the project.
Here are a few more photos of the space before we began our work.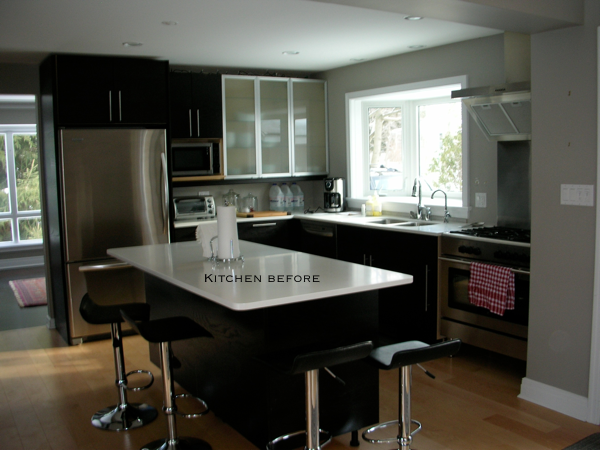 The kitchen was quite nice already, we decided it just needed paint and a few romans.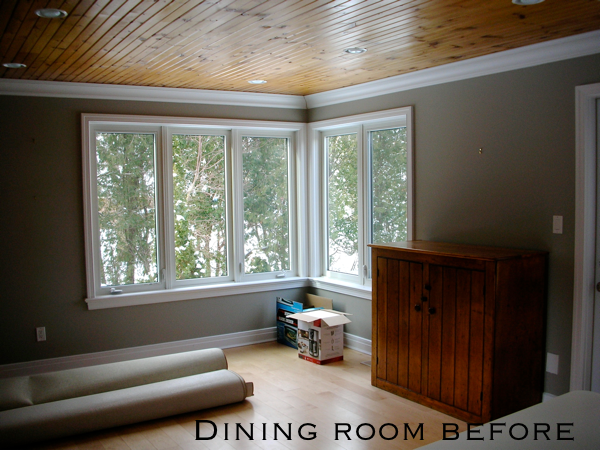 The dining room had a nice view out into the backyard. We decided to paint the ceiling out to lighten and brighten the room.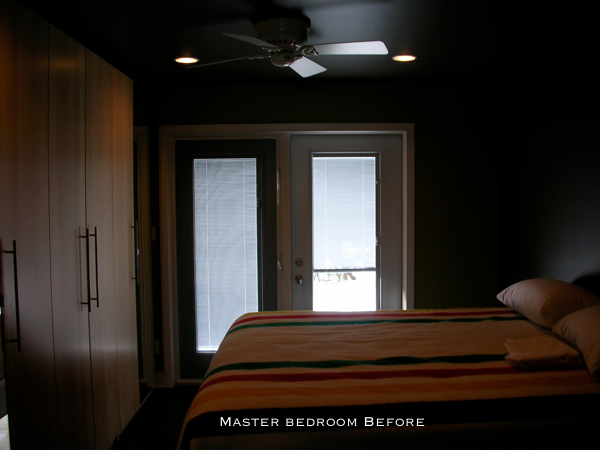 The master bedroom was very dark and looked even smaller than it actually was. The ikea closets needed to stay as they provided great storage but we opted to remove one of the units so it would feel slightly less overwhelming.
I spent a day gathering and quoting and made my presentation to them. They loved the concept and wanted to move forward.
Shortly after they left to go back to California after handing us the keys.
This lovely couple had put great faith in us after only knowing us for a very short time.
Kent and I set to work. I did everything I could to get their orders filled quickly. I really wanted to get as much done in the time we had as possible.
Here are a few pictures of the completed project and an excerpt from the
e-mail they sent the evening they arrived.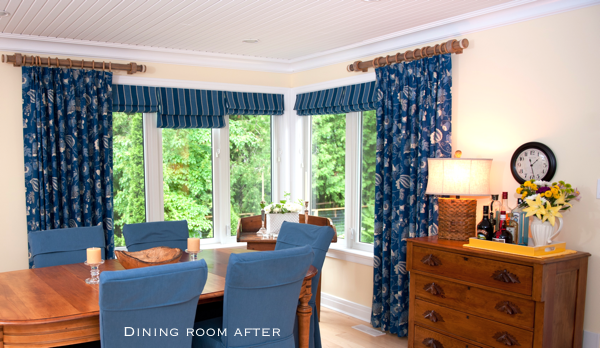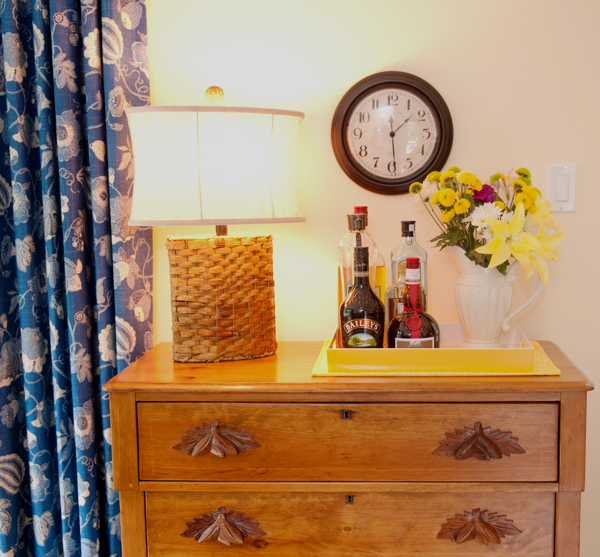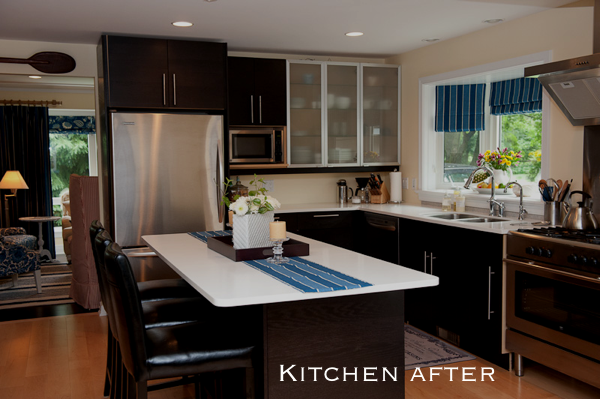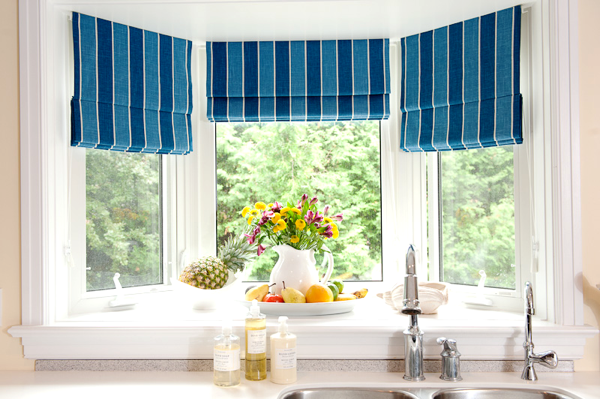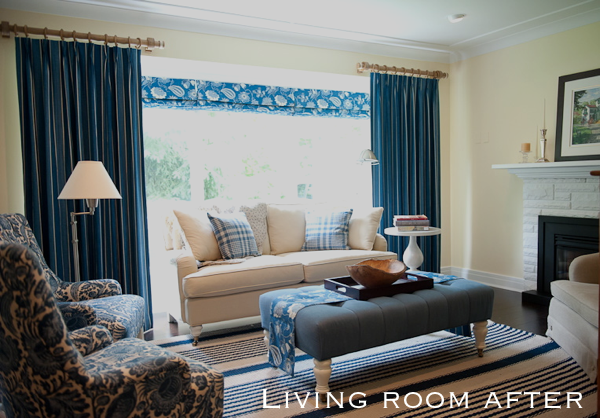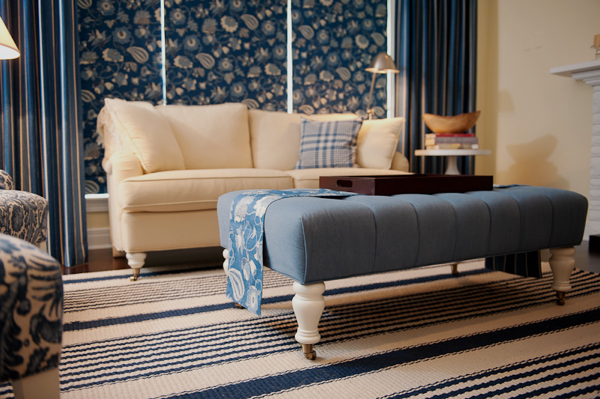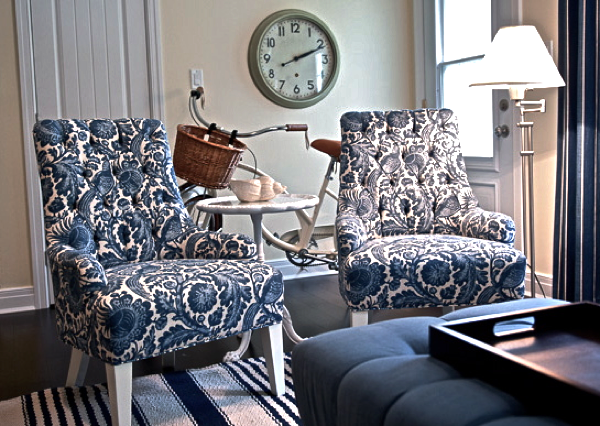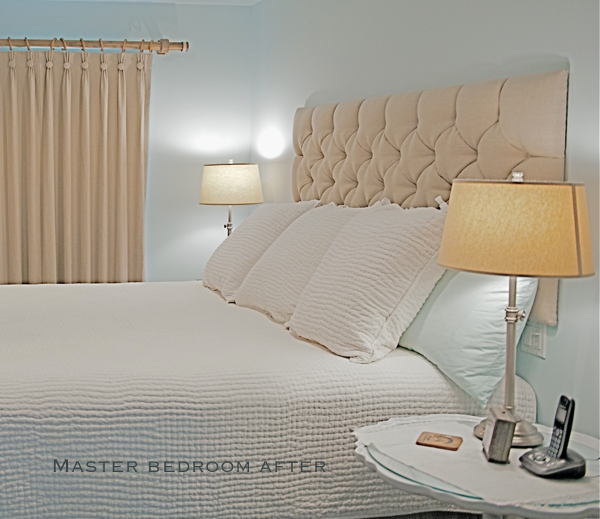 Photos by Sandra Regier
A happy client is always the goal…  to have this remarkable couple become cherished friends has been a true blessing.
Here are some excerpts from the e-mail that first night they saw their cottage redone.
"Dearest Cynthia & Kent, It's past midnight and we are exhausted, but we can't go to sleep because we don't want to miss a minute of the party the house is throwing for us. No, make that the party YOU have thrown for us. Every 10 minutes brings a new discovery, a new wave of appreciation, a new sense that what yo've wrought in just 5 weeks is nothing short of a miracle. And if you had 5 years, you couldn't have done anything more wonderful.
We hardly know where to start, the colours, the fabrics, the workmanship…
You took a brittle ikea shell and transformed it into a cozy, inviting home that we fell in love with at first sight.
We are amazed at how hard you both obviously worked, and how much you cared about the job. It's incredibly touching really.
We're just not accustomed to this sort of competence, talent, dedication and caring, down to the beautiful flowers & bubbly.
thank you,
Cathy & Bill"
I think they liked it! I hope you do too.
If you would like help making your home everything you want it to be please contact me.