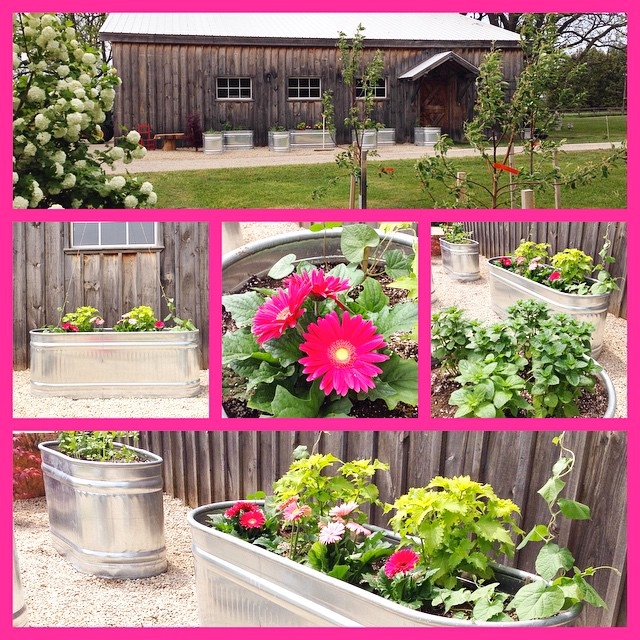 Yes…
We are still in the middle of the kitchen renovation…
and Yes…
I am crazy but,
Well…
After a lot of planning and some backbreaking effort…
The Raised Herb garden is finished!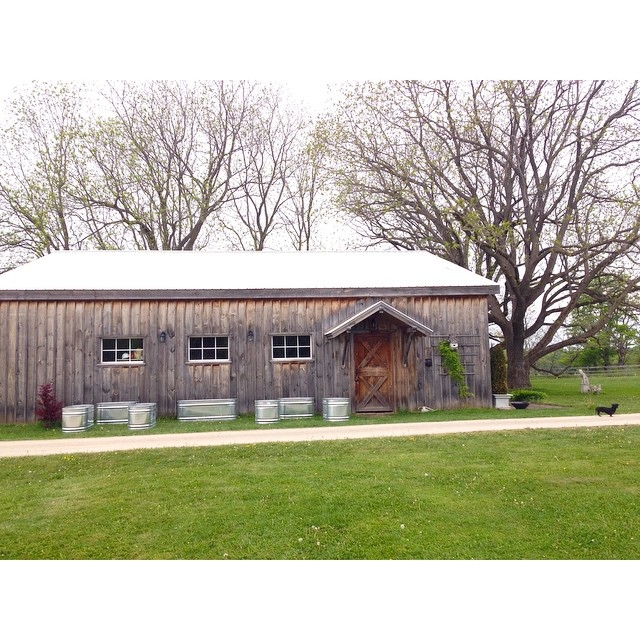 A few weeks ago I posted this pic on Instagram of the water troughs laid out in front of the barn.
We thought they would be a fun way to design a casual herb garden.
I thought they suited the look of the barn and I loved the idea of not having to bend down to tend and harvest.
So, we set to work!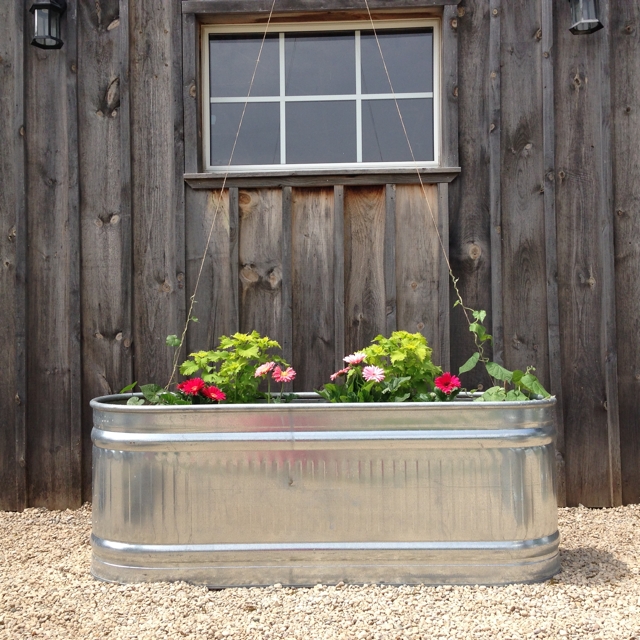 After laying out heavy duty landscape fabric over the whole area, we then added a three inch base of pea stone. Then we placed the troughs where we wanted them.
Each water trough has a plug which we removed for drainage. The bottom half of each trough was filled with more pea stone. Another layer of fabric on that and then they were filled with top soil.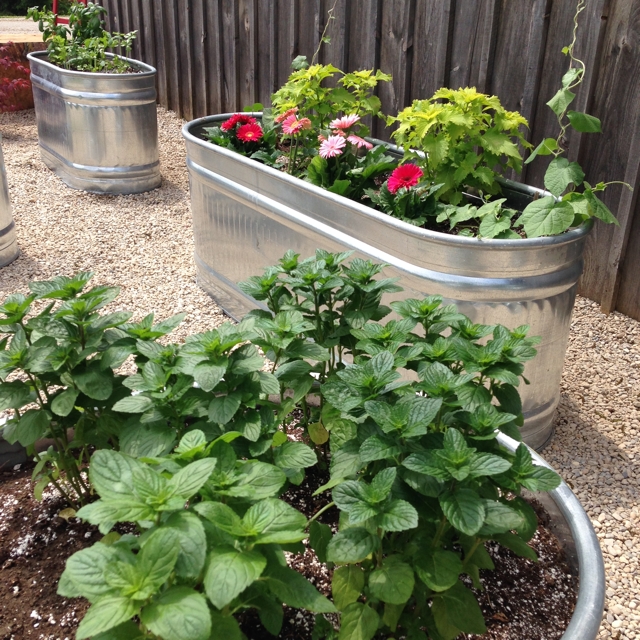 After a fun and fruitful trip to one of our local garden centres Huron Ridge Acres , we started planting!!
That was the fun part.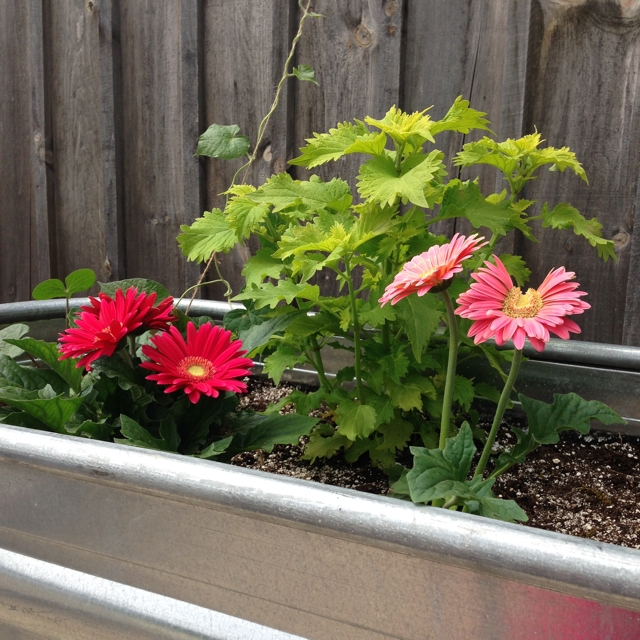 The centre trough is the focal point with some colourful blooms and two morning glory vines which we will train to go up to a point at the centre of the window.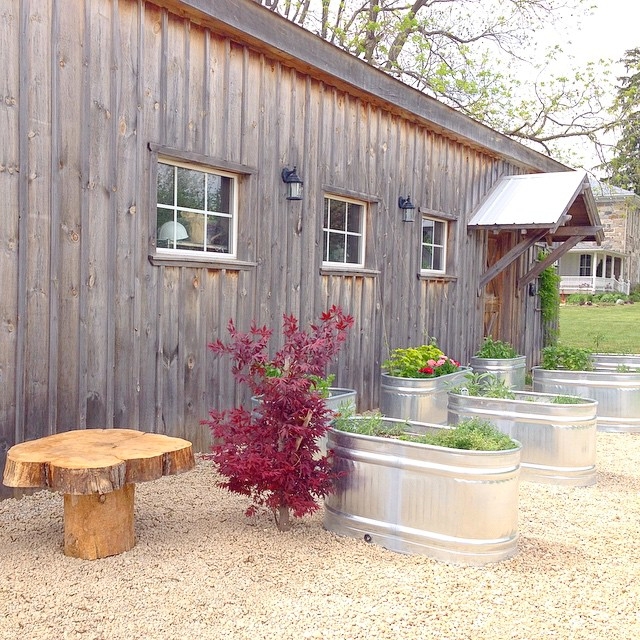 Kent added a truly unique table made from a stump and a large "cookie" which is what we call a thick disk cutting from a large tree.
It is another way of adding layers of interest and unexpected whimsy.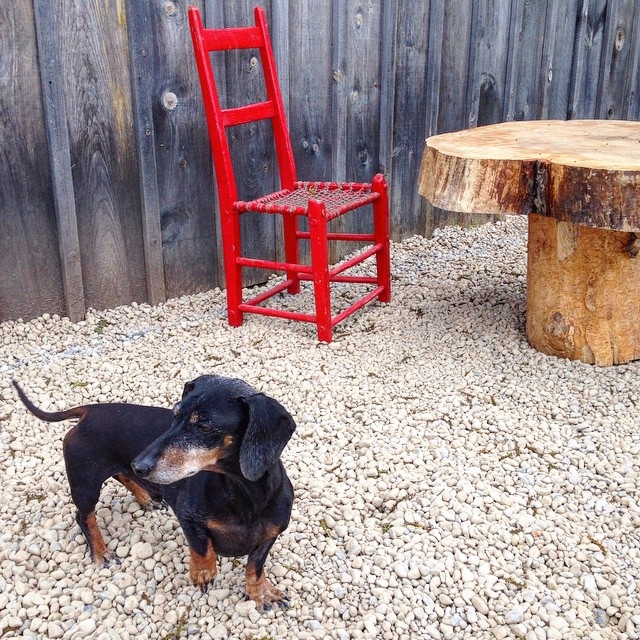 Emmitt seems to approve!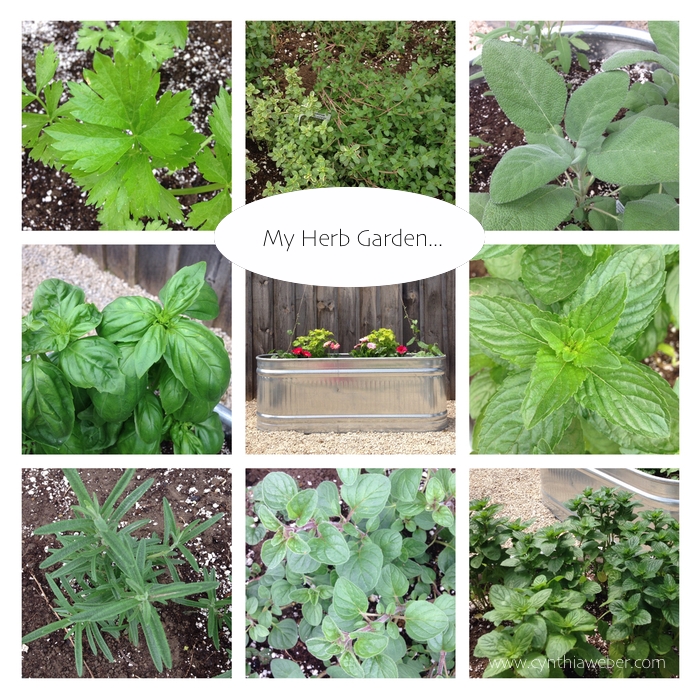 We planted Tomatoes, Basil, Sage, Oregano, Thyme, Parsley,
Mint, Chives, Rosemary & Tarragon.
I think it will be a lovely addition to the gardens here.
I also asked Kent to put another "Cookie" under the water tap up at the back porch.
I love to fill my watering can and walk around talking to the plants and complimenting them on their stunning good looks!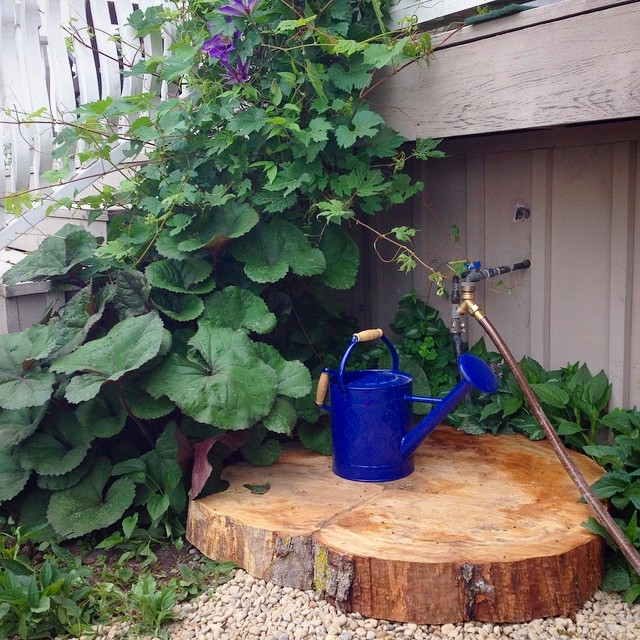 I hope you like the tour of the Herb Gardens.
Follow along on Instagram for more ongoing updates between blog posts. It is such a fun way to stay connected!