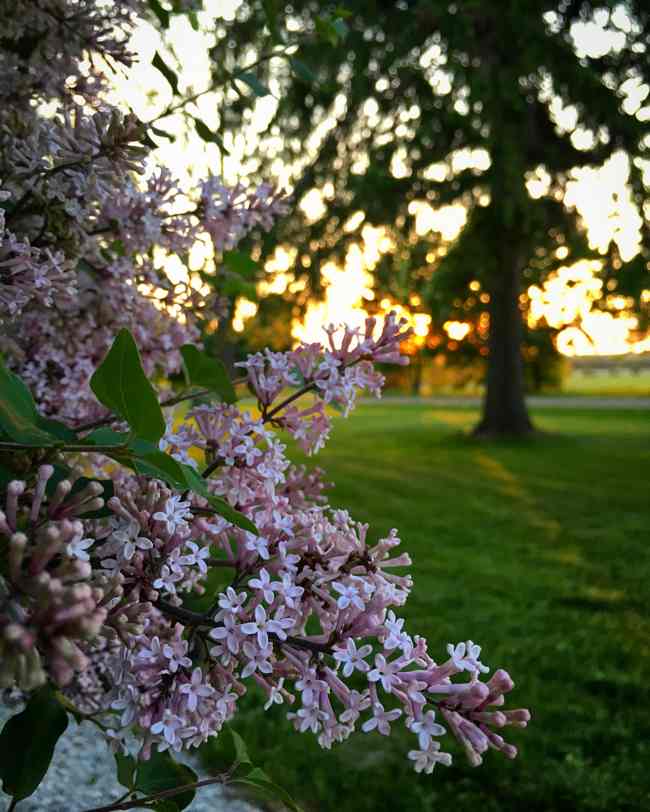 I know it has been ages since my last post…
I do in fact feel a bit like I have broken up with the Blog…
Life is so very busy here at BannockBurn 1878. Between my client projects and all the things we have been doing to the house and grounds…
Well, I just haven't had time to post.
I am still having a lovely love affair with Instagram though…
You can follow along to see what we are doing.
I post there often and love to chat with people as they leave comments on my photos.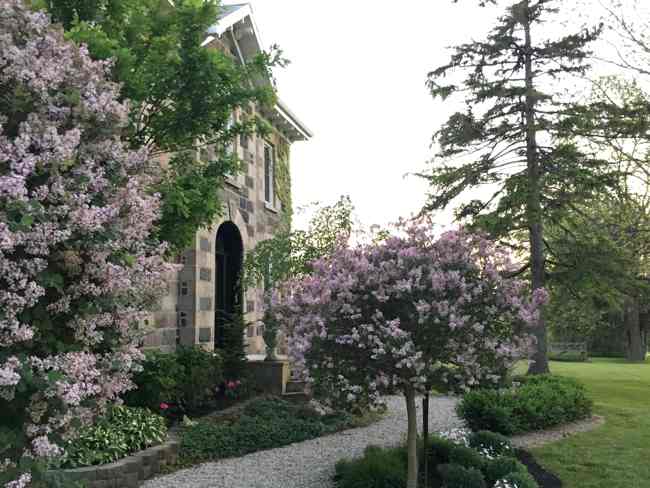 The Lilac trees are blooming and it smells like "Happiness" here.
Over the last few weeks we have repaired and repainted the porch ceiling, railings, steps and floor.
It looks much better and I am enjoying using that space again.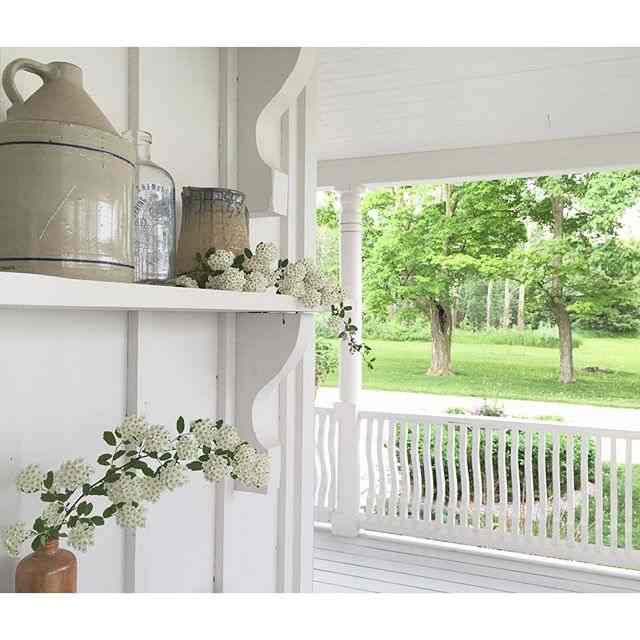 We found some leftover corbels from the house down in the basement so it seemed like a fun idea to add a few shelves to the porch. I am looking forward to picking wildflowers to style here over the summer.
Gardening is going gangbusters…
We have expanded the vegetable gardens this year and done some major tending to the flower beds around the house.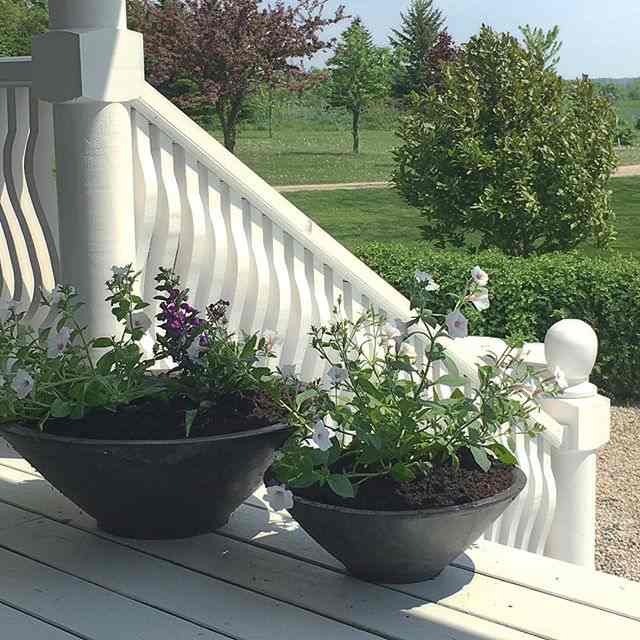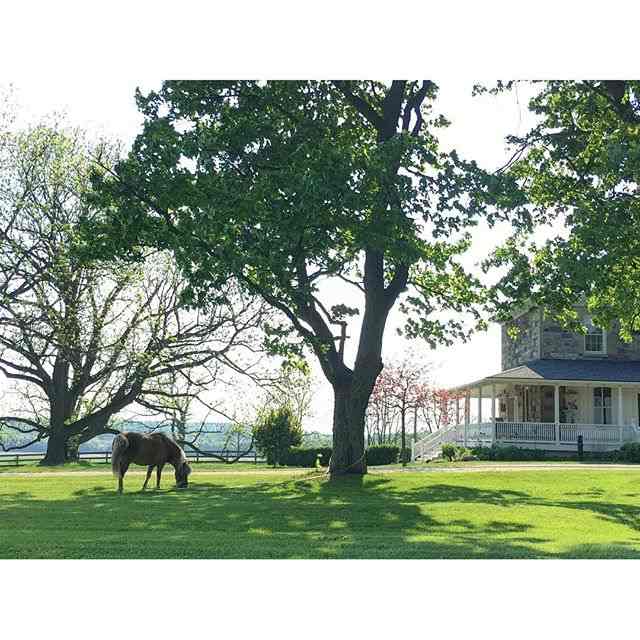 As always, the dogs and Willow are helping…
So… I will post as I can and in the meantime… Please pop over to follow along on IG!
XO…