I had seen some of these cute beachy buoys in a shop and wanted to try a DIY version.
This is what we came up with.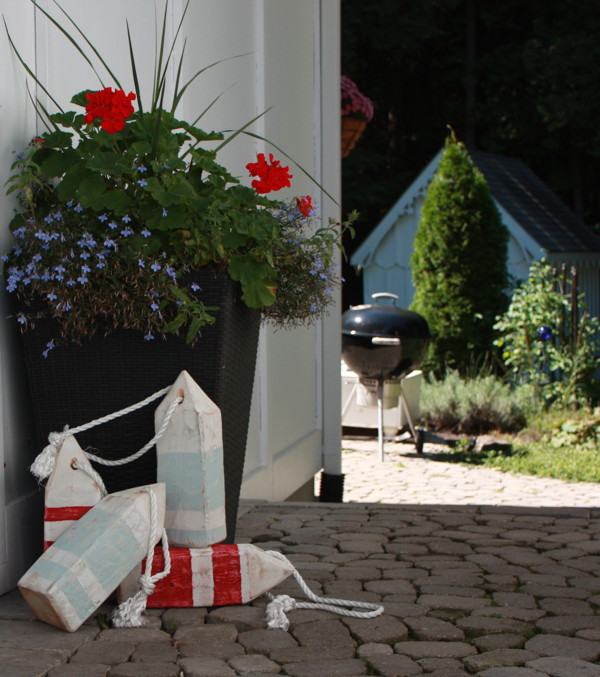 I wanted to use what we had available.
We had some cedar logs in the backyard so that's what we used.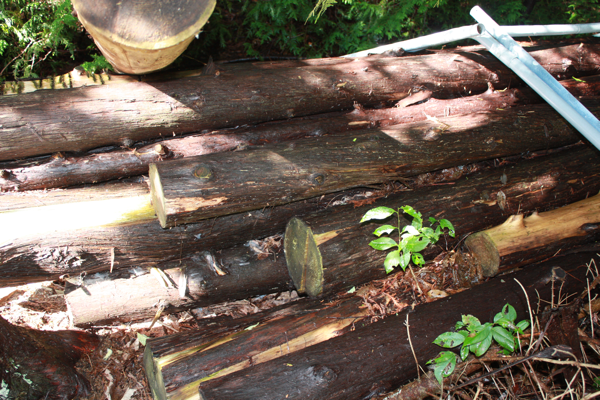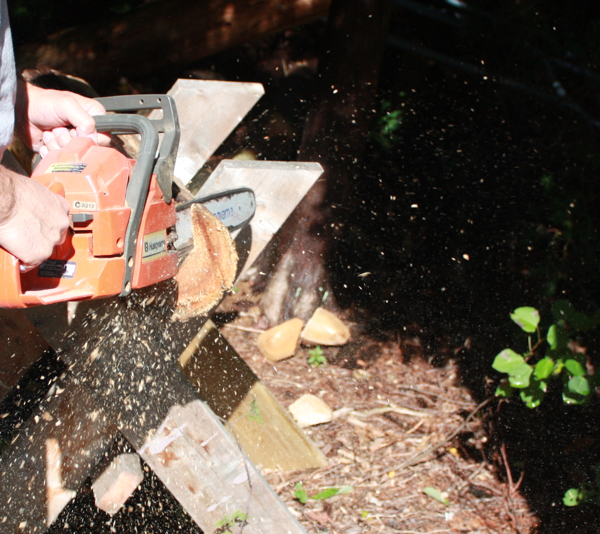 Kent cut the logs with a chain saw, first he cut the point then shaped the sides to a rough square. ( I would like to take this time to say that at no point did I touch the chain saw…anyone that knows me realizes the logic of this decision, enough said.)
Then he cut to length. We went with about 15-18 inches.
Random is the key, you don't want them to look too perfect.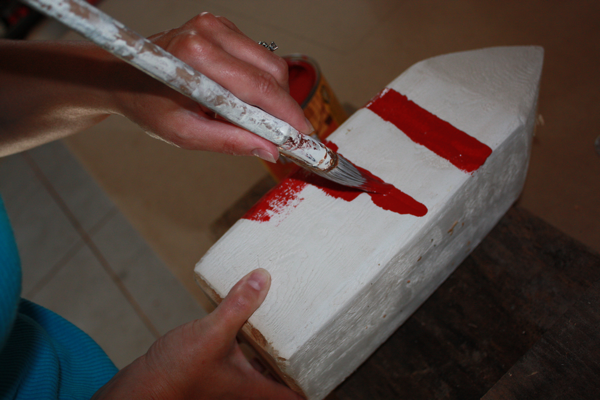 We painted the rough surface with a good primer, then gave them a coat of white paint.
After that I freehand painted the stripes. I didn't worry about being to neat, it looks more interesting and folky that way.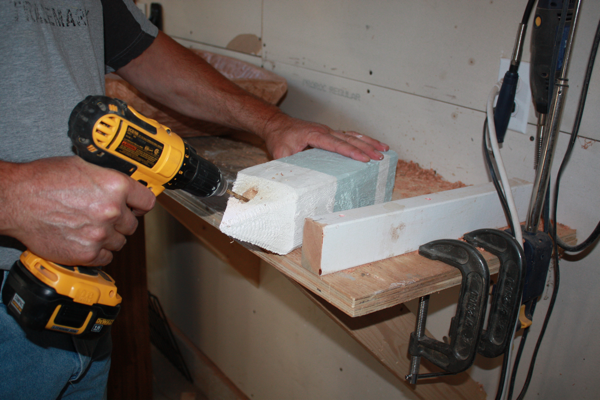 Kent drilled a hole big enough to put a 1/2″ rope through. ( no, I did not touch the drill either…)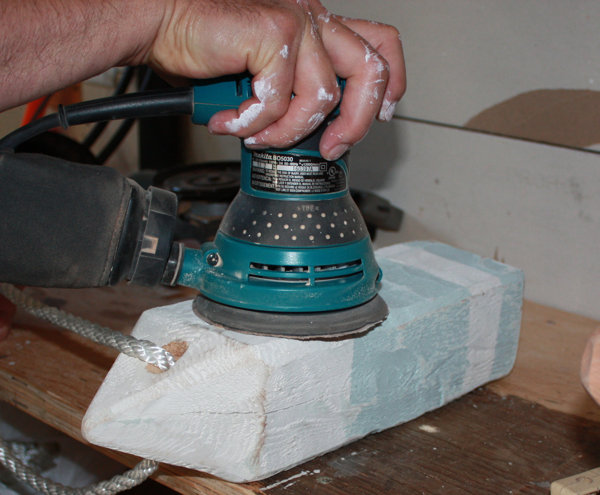 After the stripes were good and dry we sanded back some of the paint exposing areas of raw wood.
This gave a nice soft worn look to them.
Finally we put rope through and tied them off.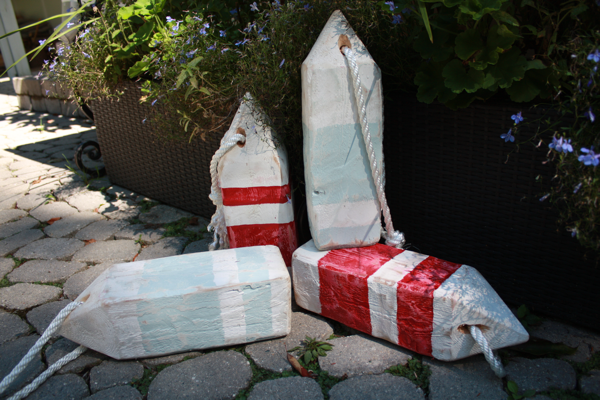 I think they are fun, nautical and beachy!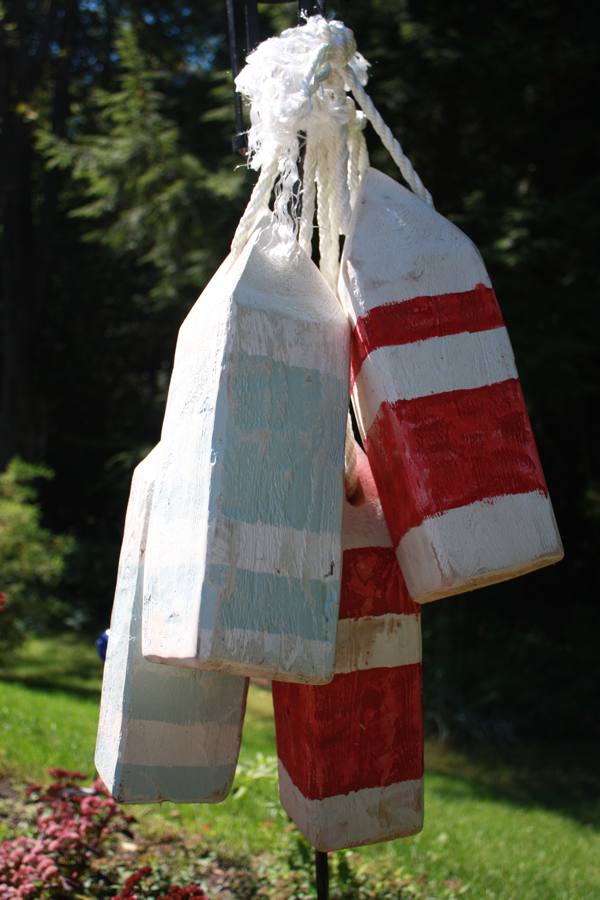 My favorite thing about them is how rough and folky they turned out.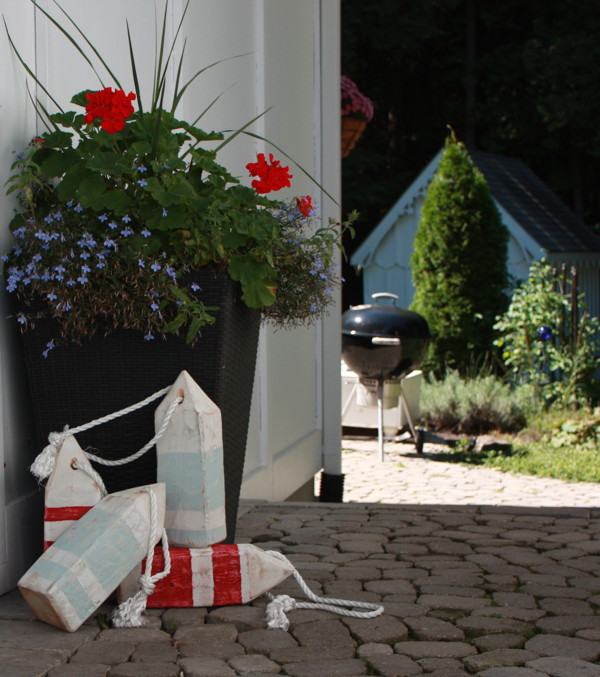 What do you think? Cute? Kitch or crap?
For those of you that like a collage to pin…
Here you go!
Pin away,  and Thank you!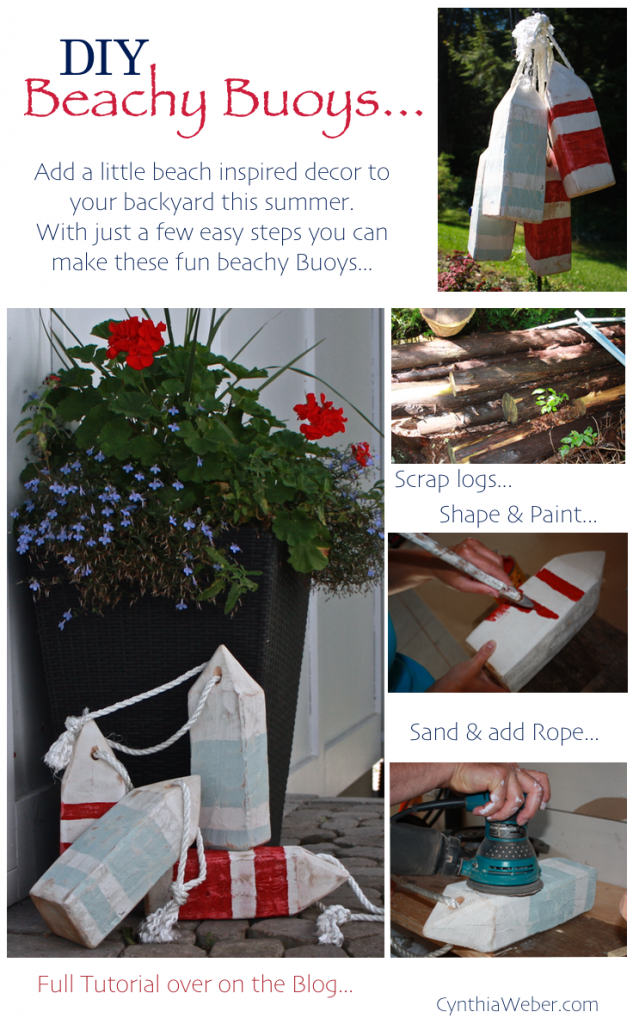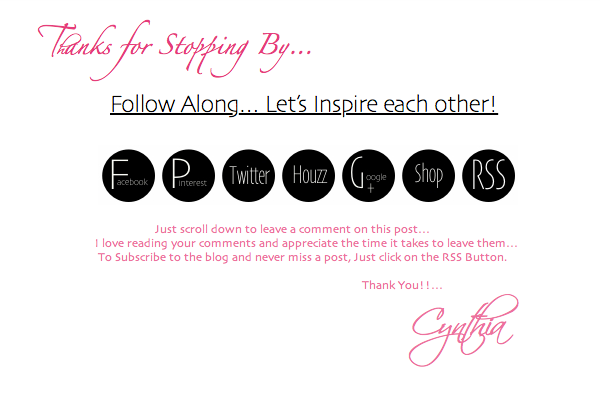 Sharing this project at: Best of the Weekend over at A Little Claireification