Expect the Unexpected…
That is our new motto here at BannockBurn 1878!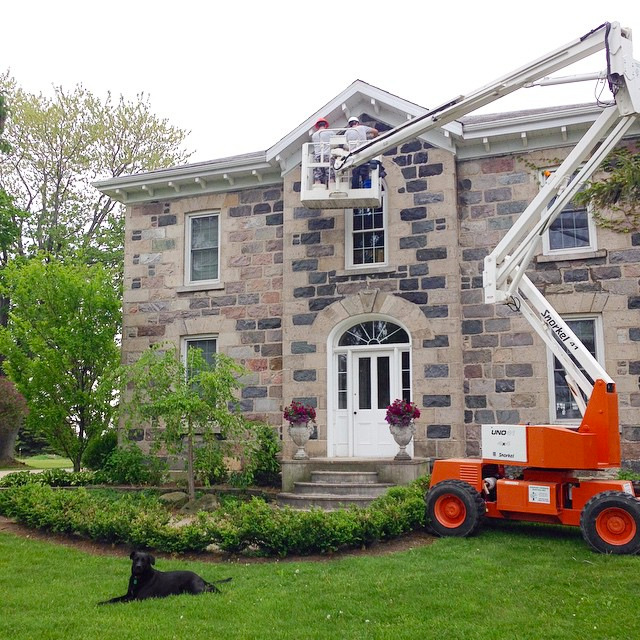 Although we knew going in that renovating an old stone house would be interesting.
I am not sure we had a grasp about how absorbing, engrossing, fascinating, riveting, gripping, thought-provoking, diverting, intriguing and … exhausting it would be!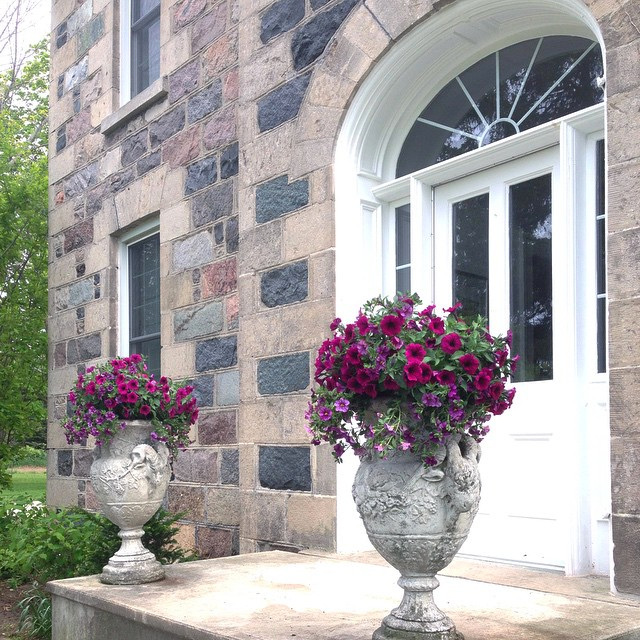 let's ease into it slowly by looking at the prettiness shall we!
I chose purple for the planters this year. It works so well with the colours in the stone and the lilac trees that lead up the pathway to the front door.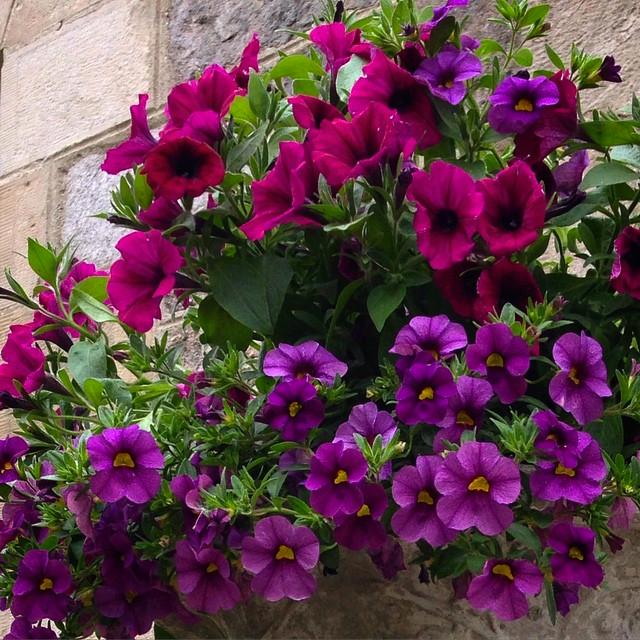 The alliums are blooming and I must admit… the views out over the fields still leave me breathless…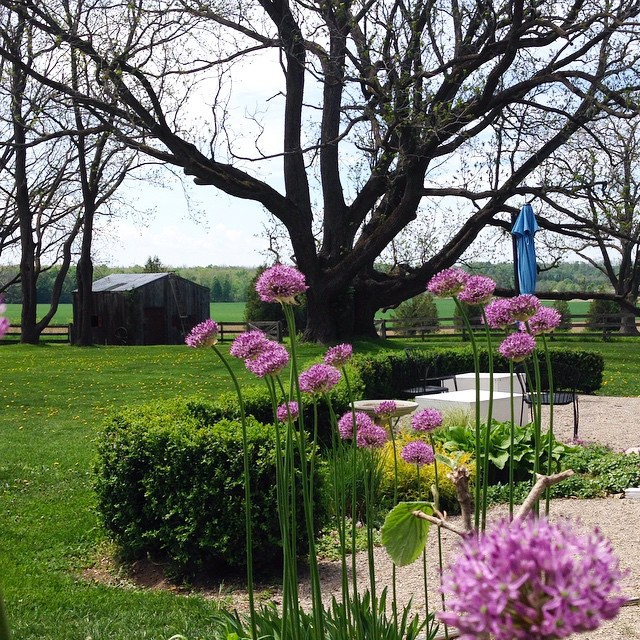 We spent some time planning the raised herb garden as well.
These water troughs will make for a fun & casual setting at the side of the barn.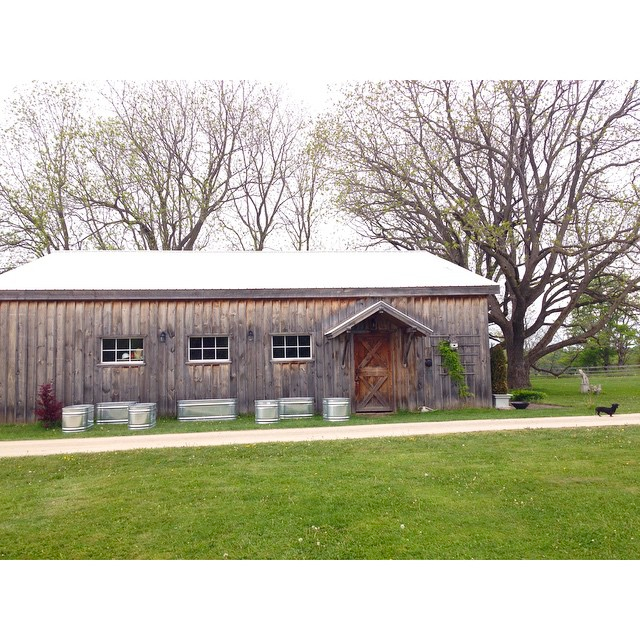 The crabapple trees are in bloom.
I can't wait to make crabapple jelly!
Well… actually I can wait…
Since I really have no kitchen at the moment.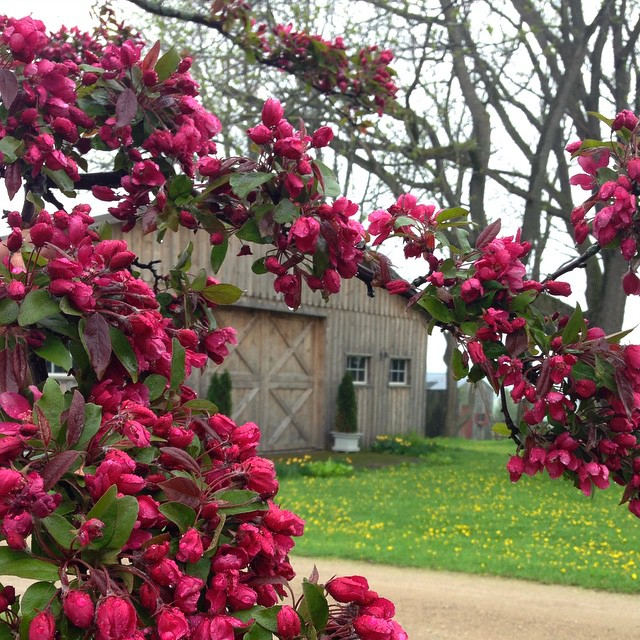 Which leads us neatly back to the messy bit.
Shall we go inside and see what is going on?
The last post I wrote about the reno had us removing tile and cabinets.
That is done now and we decided that it only seemed logical to update insulation before we put things back together.
So…
Out came all the nasty old insulation from the last reno ( I am guessing 1988ish)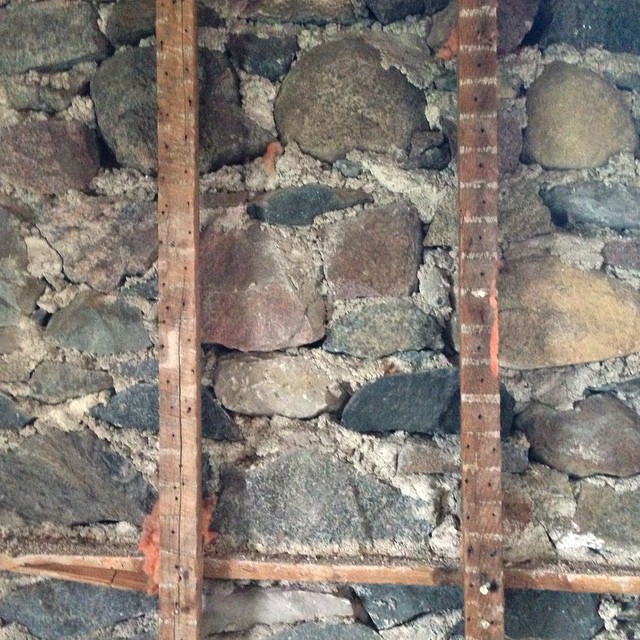 Now we can start fresh.
Another interesting development led us in a new direction and had me spinning…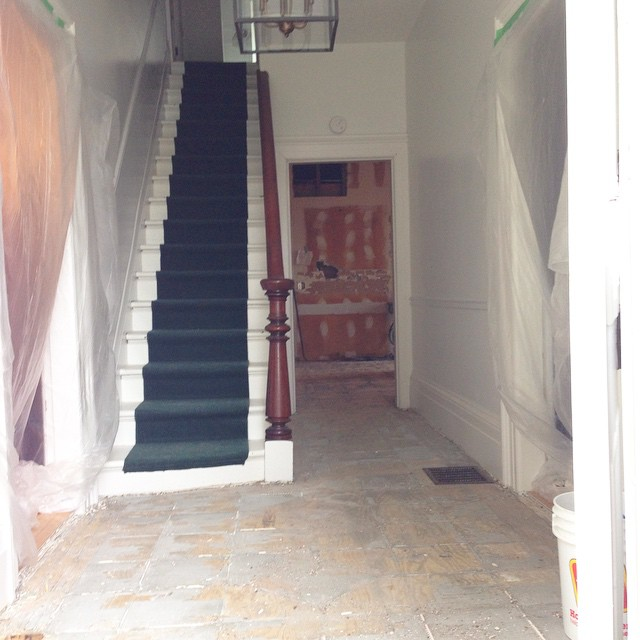 You can see how things looked when we removed the tile from the kitchen and foyer.
Then the plywood came off…
And we found these.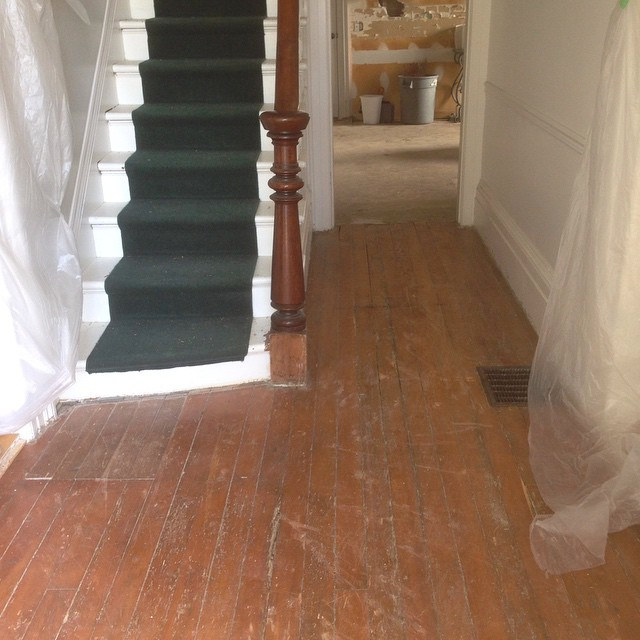 At first I thought it was going to be fantastic.
After all…
I'm adaptable!
I can change direction and go with the flow…
So, I had just about gotten my head around restoring the floorboards in the foyer and changing what I had planned for the kitchen floor when Kent says…
They aren't viable.
He was right.
This photo shows a repair in front of the stairs. There was another like that in front of the door along with a huge section of water damage from a leak sometime in the history of the house. There are also sections where you can see right down through into the basement.
Long story short.
We are changing directions yet again and this time we made our lives even more chaotic because we are now…
Replacing all flooring on the main level of the house!
I know…
Crazy!
Here is why we came to that conclusion.
The wood in the dining room was probably added in the last 35 years. It does not match the wood flooring in the living room which is also a newer addition.
Then there is the foyer & kitchen to consider.
I really want things to flow. I hate choppy floor changes and since things are already in a complete mess…
Lets just do it!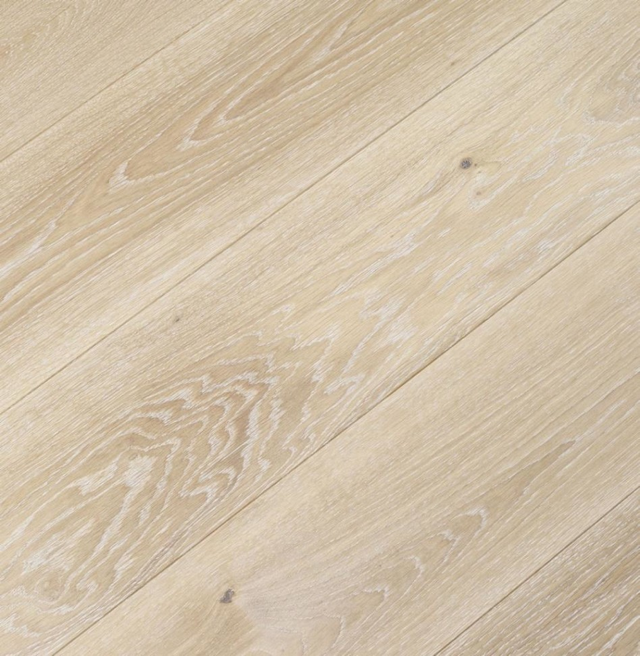 White Oak throughout!
It will be beautiful!
How we are going to move everything out of the main floor and get it installed and finished during a kitchen reno is completely beyond me but I assure you…
It will be done!!!
On that happy note. I will end this chapter and get back to work!
Believe it or not I am also in full work mode with some fantastic client projects on my desk!
Oh and one more exciting development!
I am designing the wall unit for my studio.
All my beautiful samples will have a new home complete with a rolling library ladder!!
Happy dance!
Have a great week!