I Love Peonies…
What about you?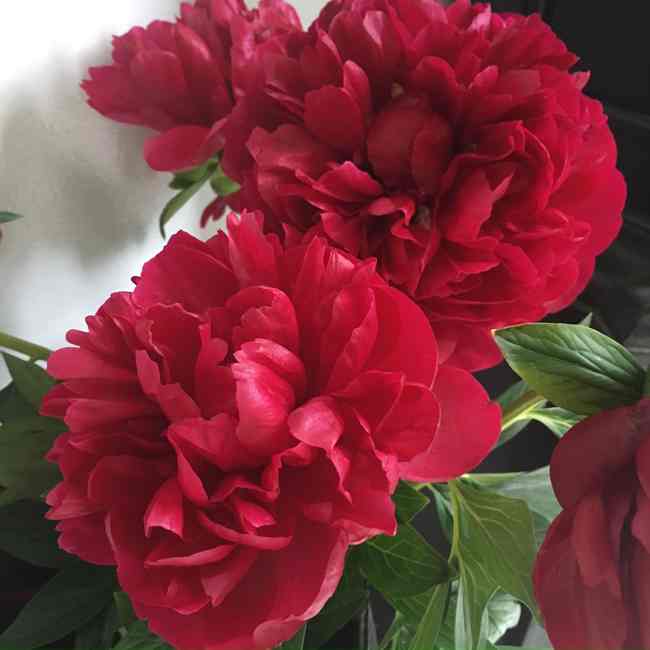 We have beautiful white and pink ones which make my heart sing…
But these beauties…
They take my breath away!
Last year my dad's cousin Terry and her husband Bob came to see us. It was their first time here and we were just starting the kitchen renovations.
Everything was a complete mess.
They brought a ruby red peony plant as a house warming gift. I planted it in the side garden and hoped for the best!
They did not disappoint!
With the rain yesterday a few blossoms were knocked down so i cut them to bring inside.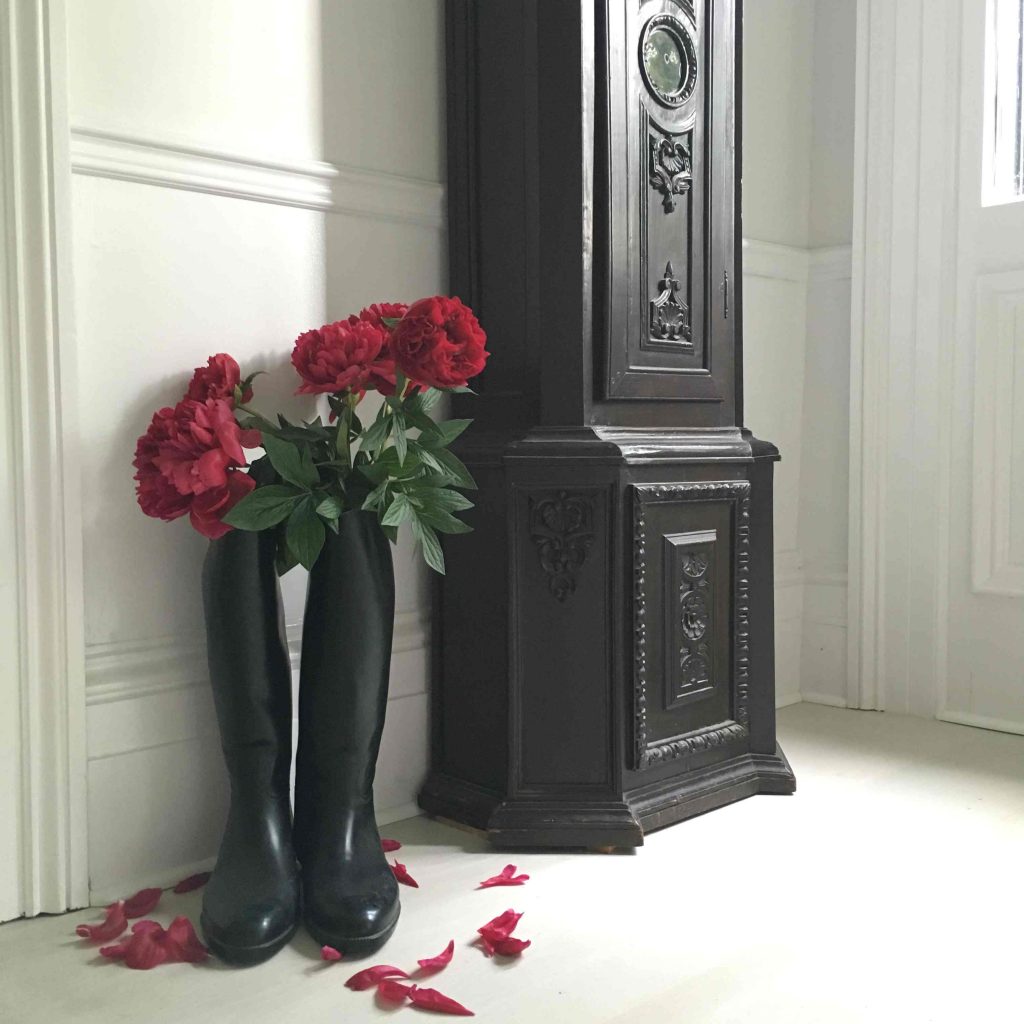 I am … smitten!!