Fall is my favourite season…
I love the crisp air…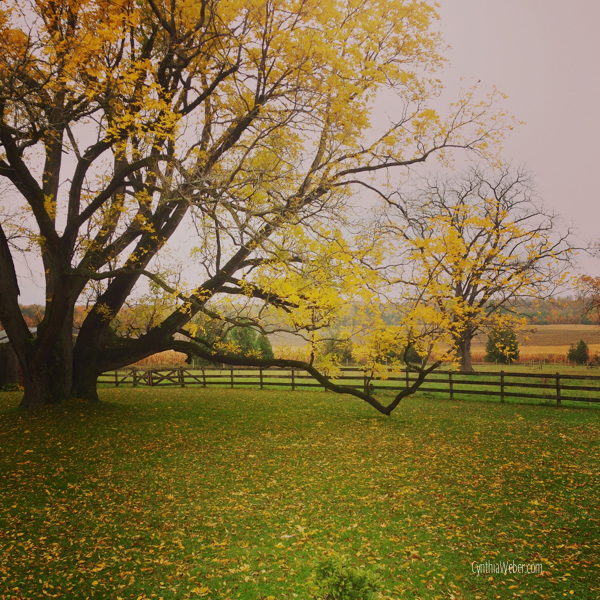 Sweaters, long swishy skirts and boots…
And…
I love the food!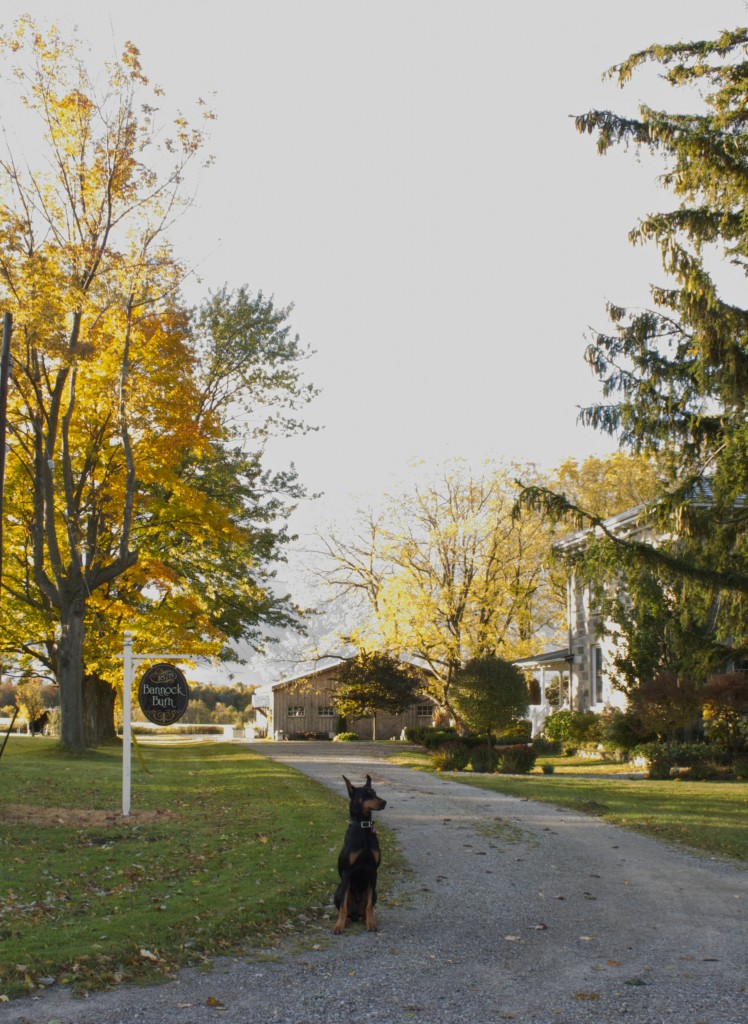 The trees are just starting to turn right now. The two photos above from last year show you what is to come over the next few weeks here at BannockBurn 1878!
Today I am posting as part of the bHome bloggers Fall Tour.
There are 30 blogs participating so I know you will find a plethora of inspiration for your own Fall decorating.
The theme is Why I love to be home in the Fall.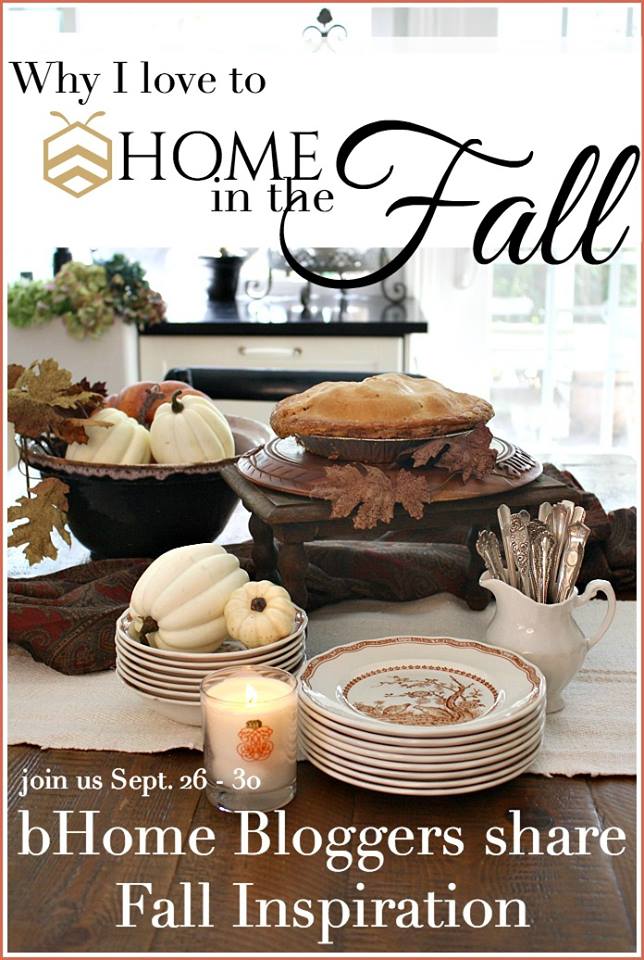 That is an easy question for me to answer as we have so much going on here during this season.
The garden harvest has been ongoing throughout the summer but it kicks up at this time of year. We have been busy processing salsa, tomatoes, corn, pears, crab apples, fruit relish…
The list goes on and on.
Although a few years ago I didn't think traditional food processing such as freezing and canning would play a large part in my future,  moving to BannockBurn 1878 two years ago and having such huge gardens changed all that.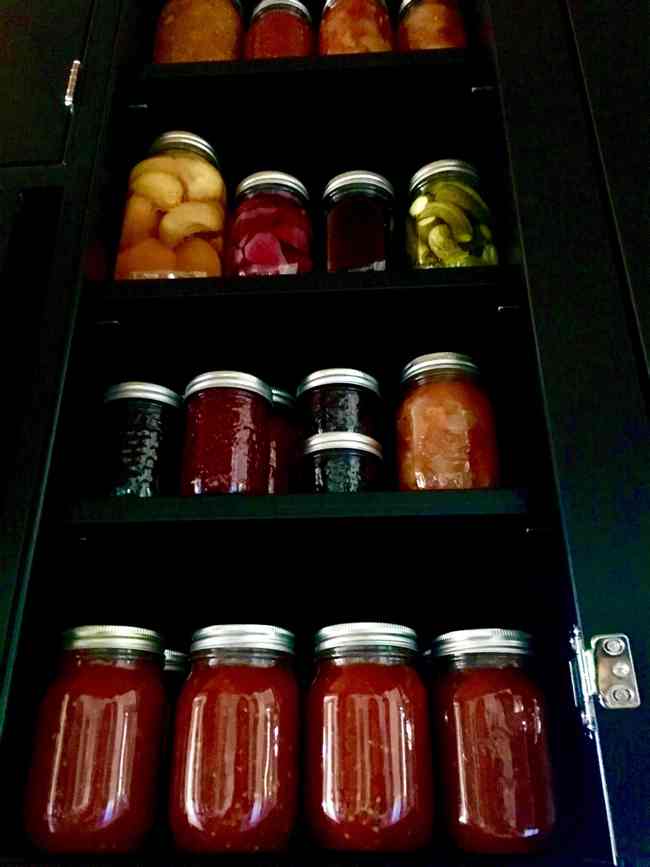 Yesterday we dug up the red potatoes and let me just say…
We won't be hungry this winter!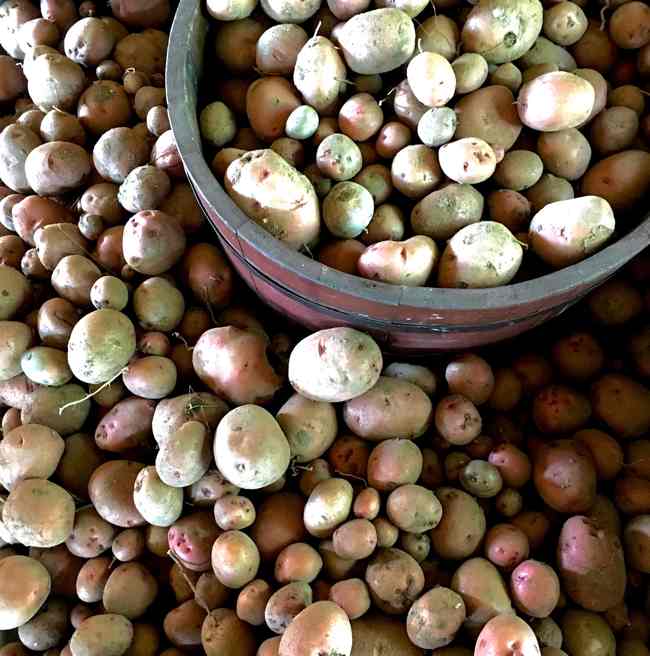 I realize this looks a bit over the top but believe it or not last year we ran out of potatoes around the end of March so have no fear…
They will get eaten!!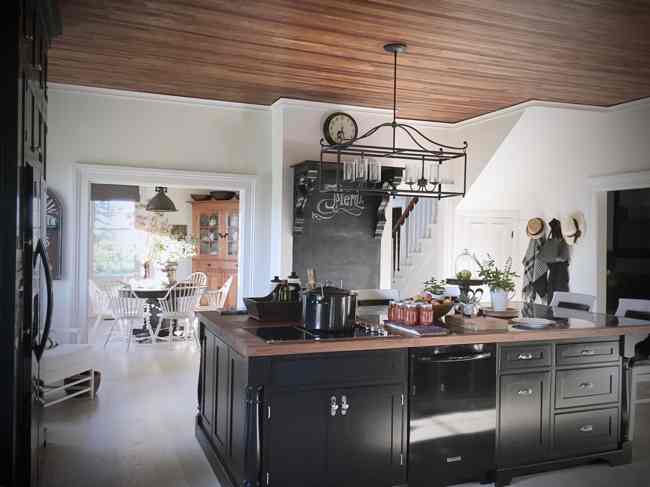 Yes, most days we have tried to fit in at least one kind of preserving.
Fitting it all in around my design projects can be a challenge but it really is rewarding to see the cupboards fill up with deliciousness!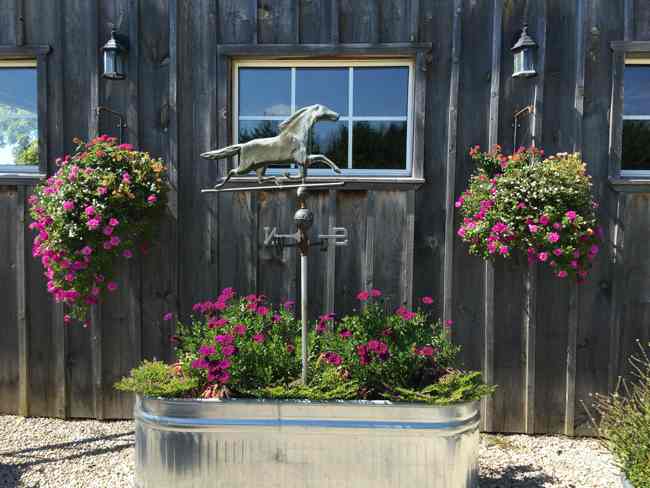 The weather is just starting to change.
We still have flowers and herbs growing well in the water trough gardens.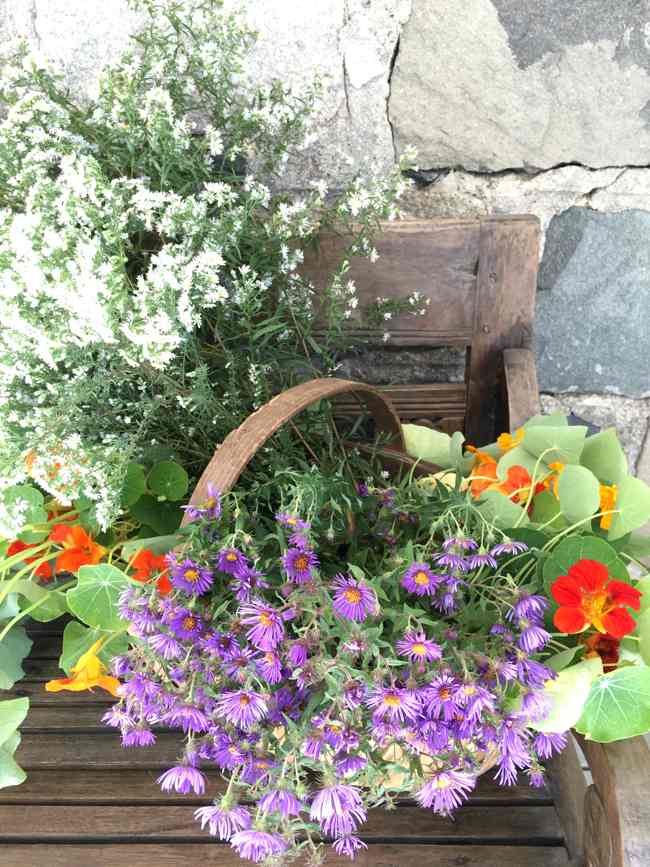 There are lots of lovely blooms still popping up in the pasture and garden to gather as we walk the horses and dogs in the evenings…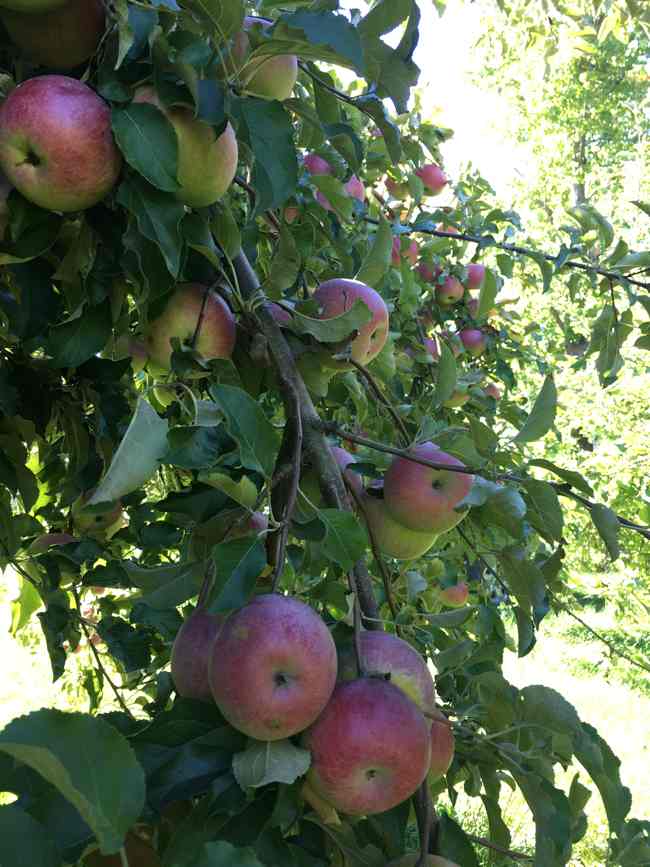 Apples are almost ready…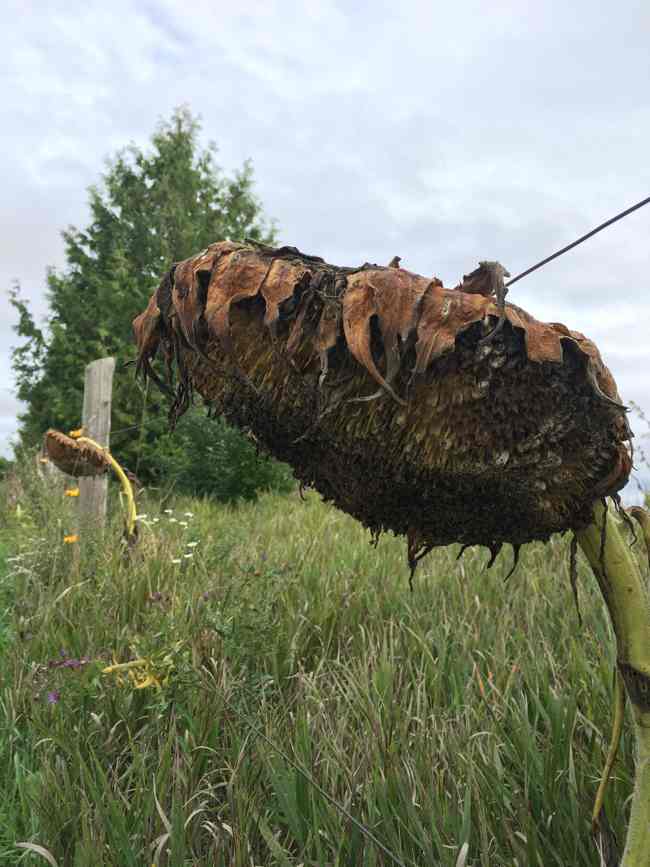 Sunflowers are placed on the fence line for the birds to enjoy…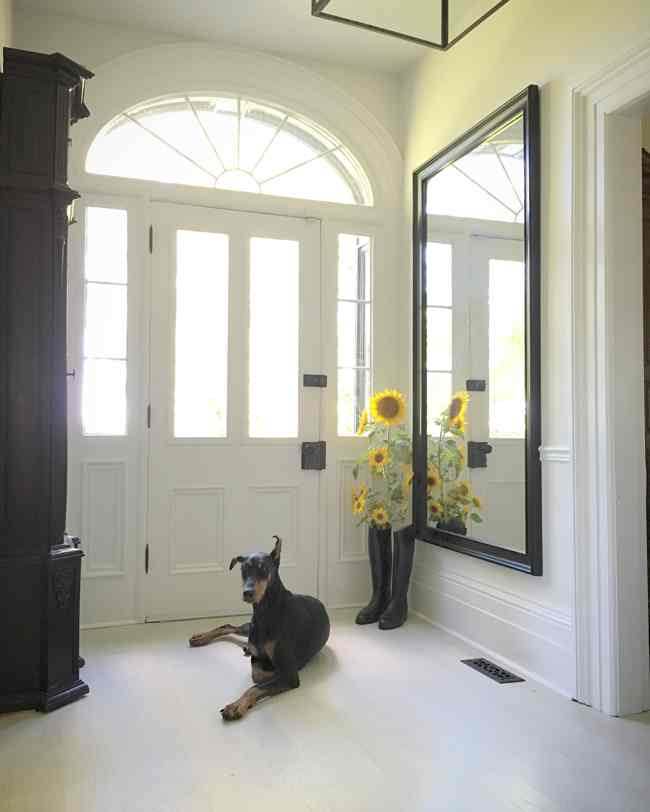 I brought a stalk of small sunflowers in to add a bit of colour to the foyer .
Ty seemed to approve.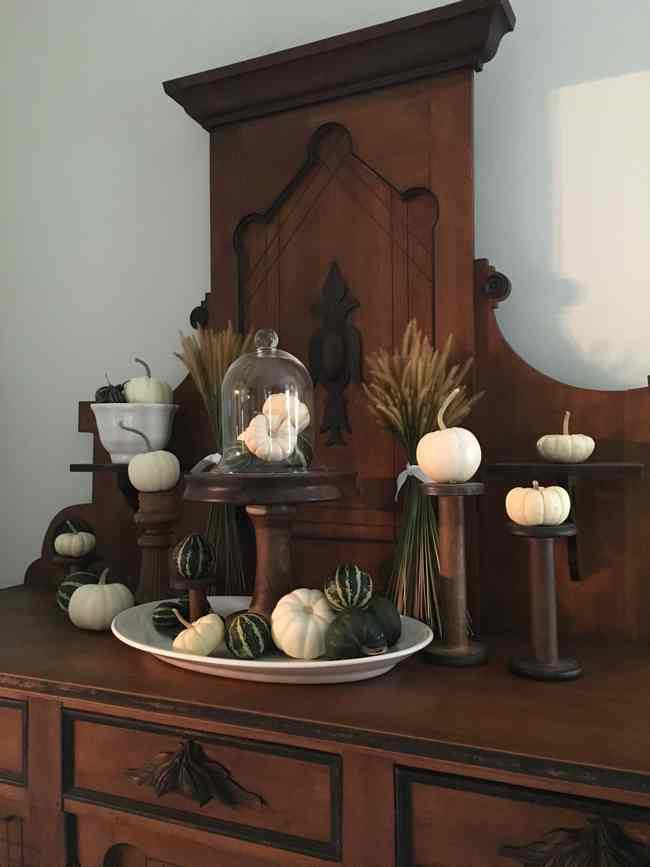 Simple Fall touches are slowly making an appearance.
These small green gourds were volunteers this year in the garden.
The grasses were gathered from the pasture and I bought a few baby boo pumpkins because they are just so adorable.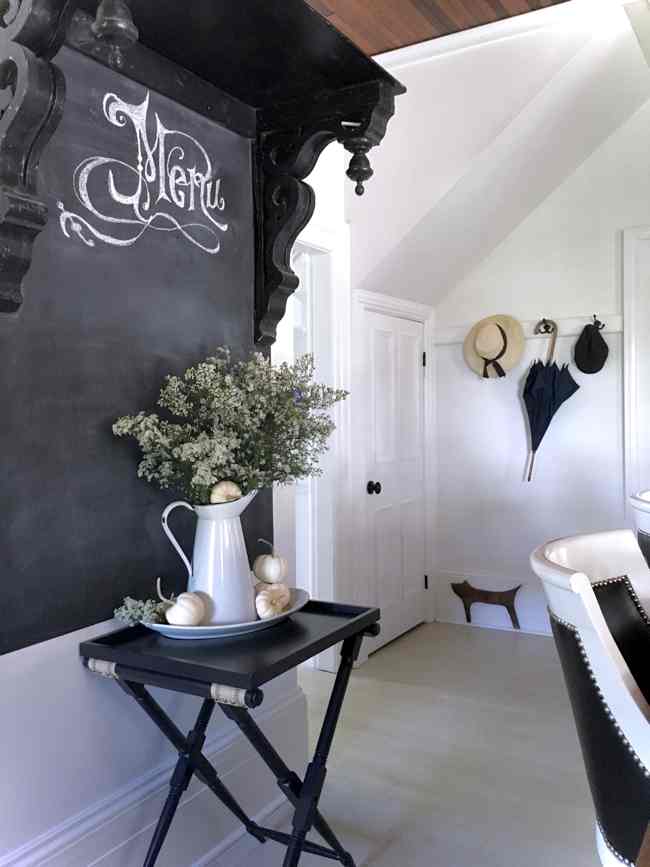 Gathered pasture flowers and a few pumpkins for the kitchen…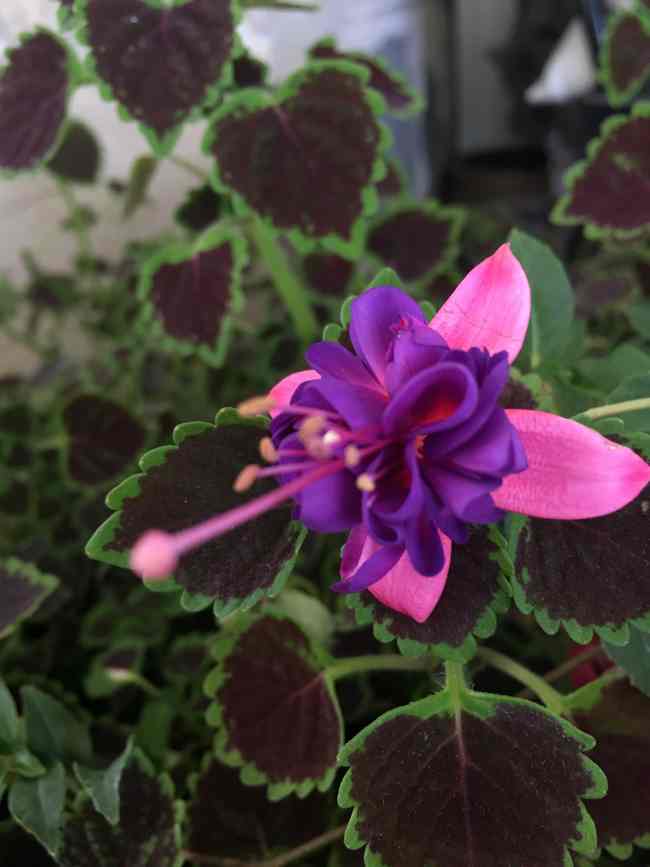 On the porch I added coleus and bleeding heart as well as some dried hydrangea and one of Kent's live edge serving boards.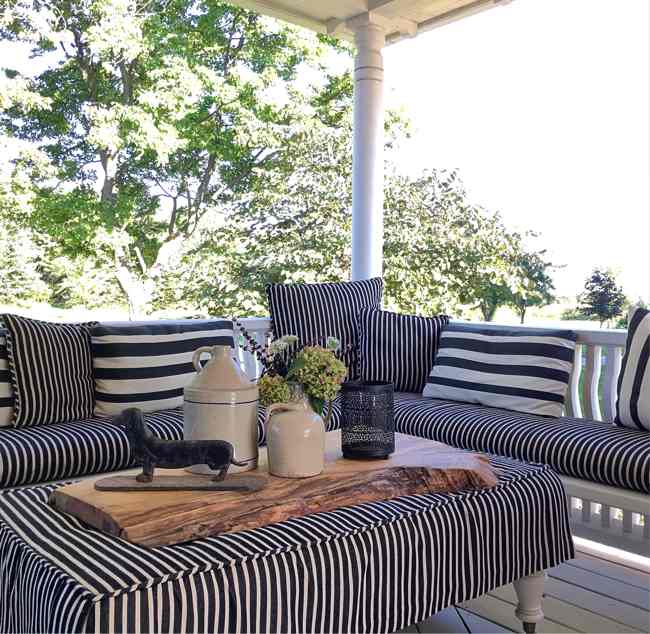 Yes… I absolutely love this time of year don't you!
I hope you enjoyed this relaxed peek into our Fall home.
If you are visiting here for the first time through the bHome tour … I'm so glad you popped in!
If you are on Instagram I hope you follow along with me. I post often on that platform. In fact Instagram has become a much better place to keep up to date with me than the blog. I'm afraid there just aren't enough hours in the day and I don't blog very often anymore.
I would like to share one last taste of Fall inspiration and an exciting new venture for me. I have partnered with my very talented Uncle, artist Peter Etril Snyder to combine his paintings on Fabric for a line of Custom Home Goods available exclusively through my design studio.
I am so happy with how the first few have turned out!
There will be much more exciting news to come soon but for now I hope you like this preview.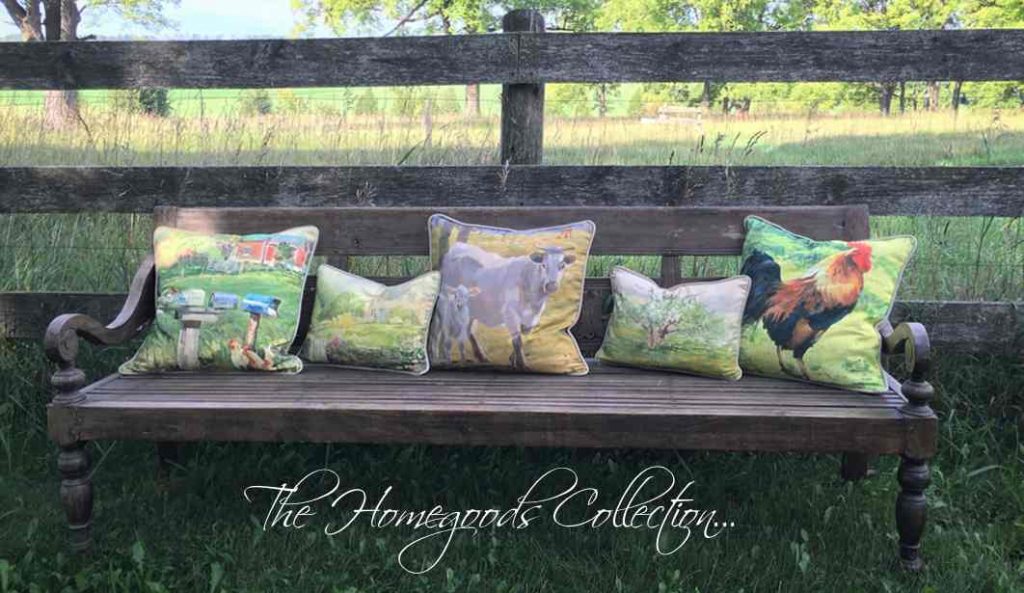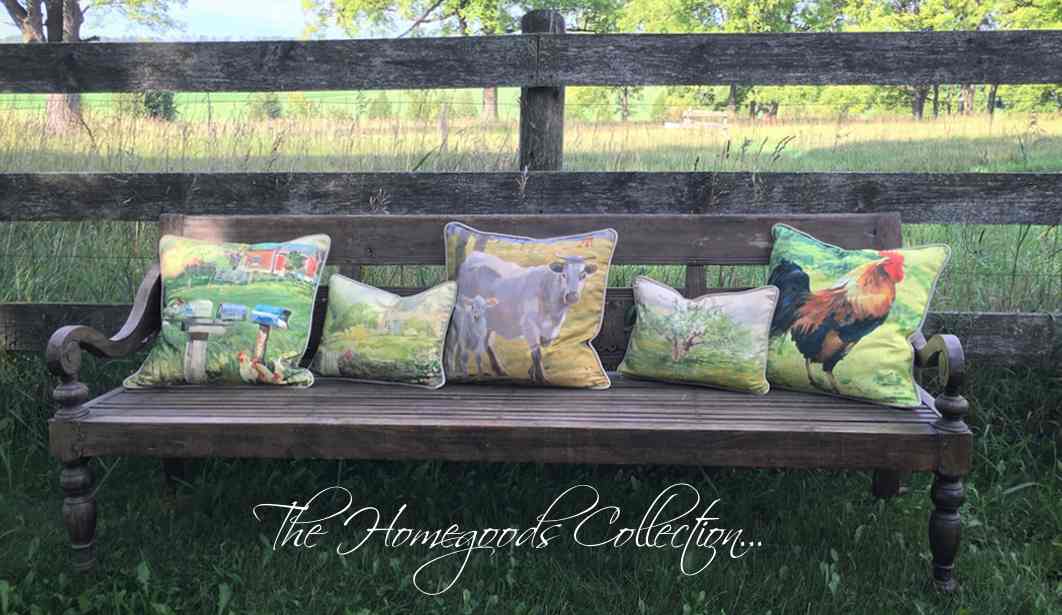 I have always been a fan of a neutral backdrop for walls and trim which let your art, antiques, furniture and family heirlooms speak.
These pillows bring a pop of colour, texture and art into your home.
Changing them out with the seasons is a fantastic way of adding interest to your home decor.
This beautiful one featuring a girl on a horse meandering past a stone bridge has captured my heart…
I may have to keep it myself!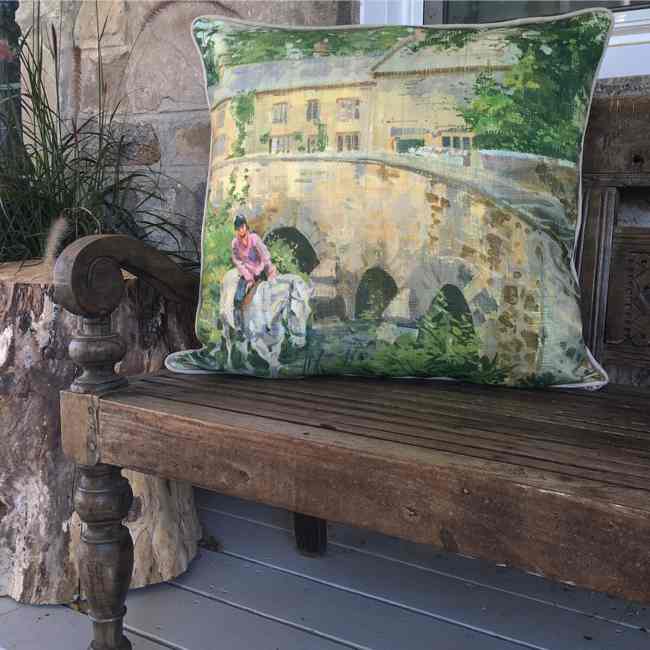 Part of my Home Goods Line will include some stunning custom furniture using murals of Pete's printed on fabric.
We were photographing the them over the weekend.
You can see the leaves starting to change and drop.
Yes, the next few weeks will bring glorious colour here…
Fall is coming and I am ready to give it a big hug!!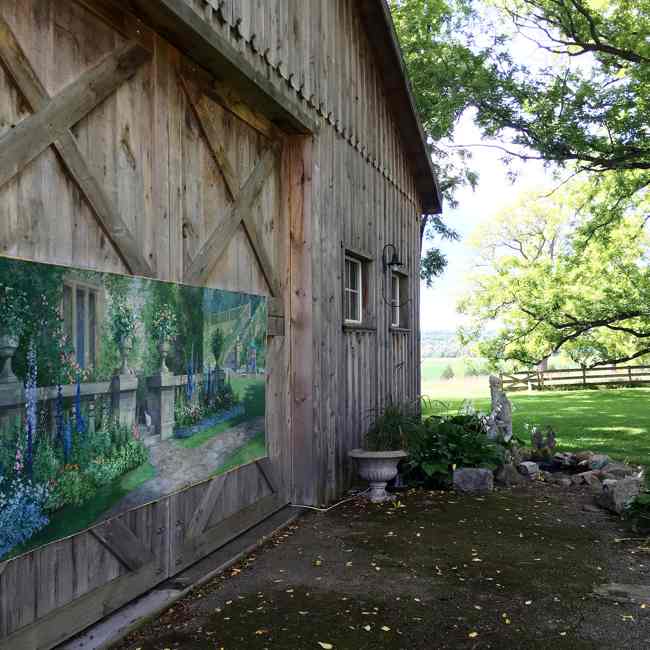 In addition to all the inspiration on the bHome Blog tour you can also Enter to win a $250 Amazon Gift Card from  ~ My Paint Saint.
To Enter simply PIN this image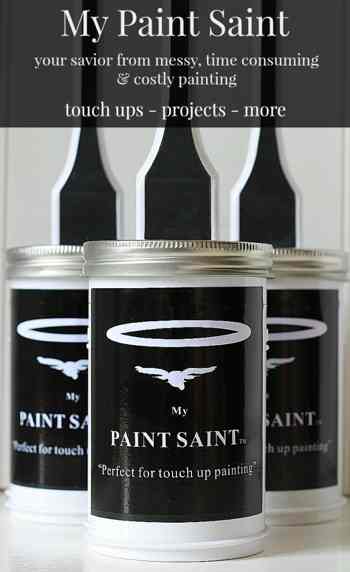 and let us know you did in a comment.
If you aren't on Pinterest, no worries! Just leave a comment and you will be entered.
Winner chosen by random & notified by email on October 7th
Visit 5 other bHome Bloggers today – 30 in all by the end of the week !
Here are the Blogs on tour Yesterday