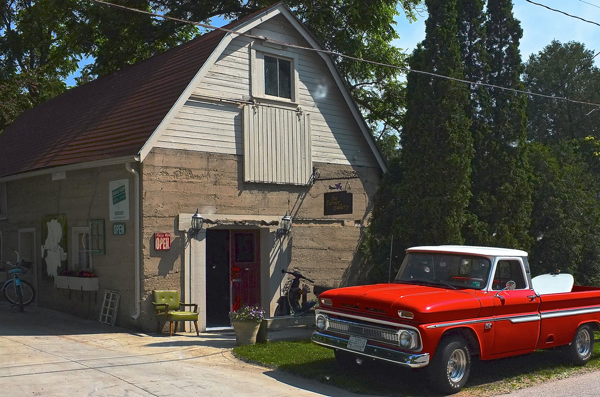 You know that feeling you get when you find a great little shop…
The kind filled with treasures…
Right up your alley…
Brimming with unexpected eclectic bounty…
I found one!!
                and, I am in love!!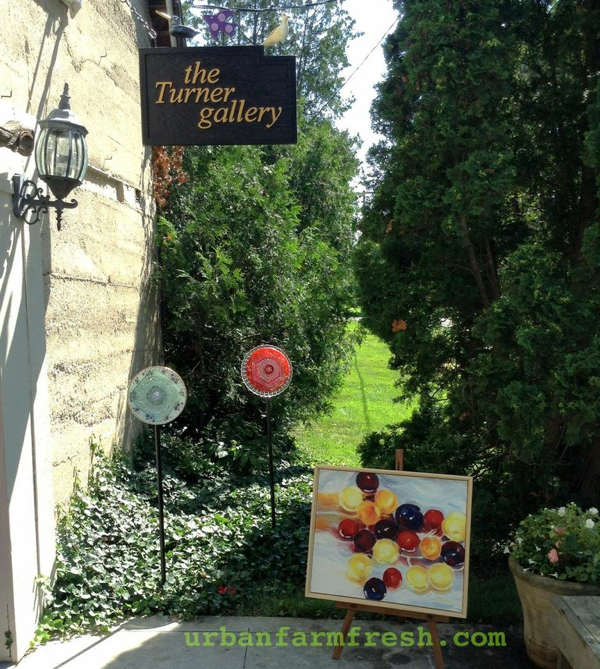 Jessica Petelle &  Brad Turner are the creative force behind The Turner Gallery & Urban Farm located in a charming barn here in Bayfield Ontario.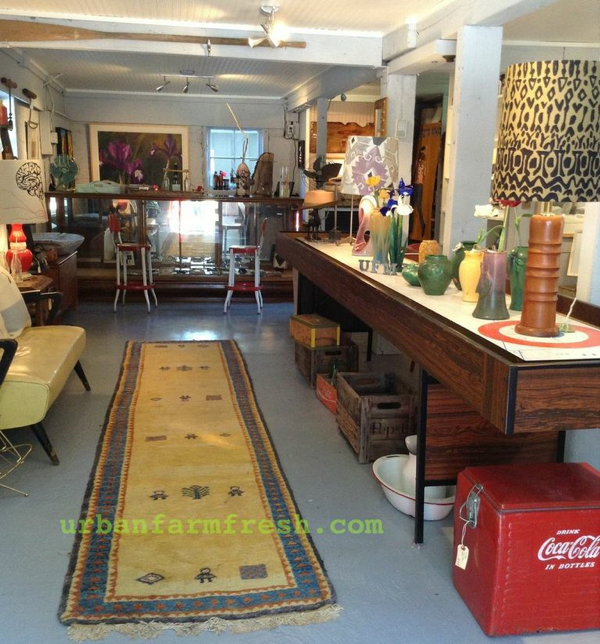 Vintage…
Rustic…
Upcycled…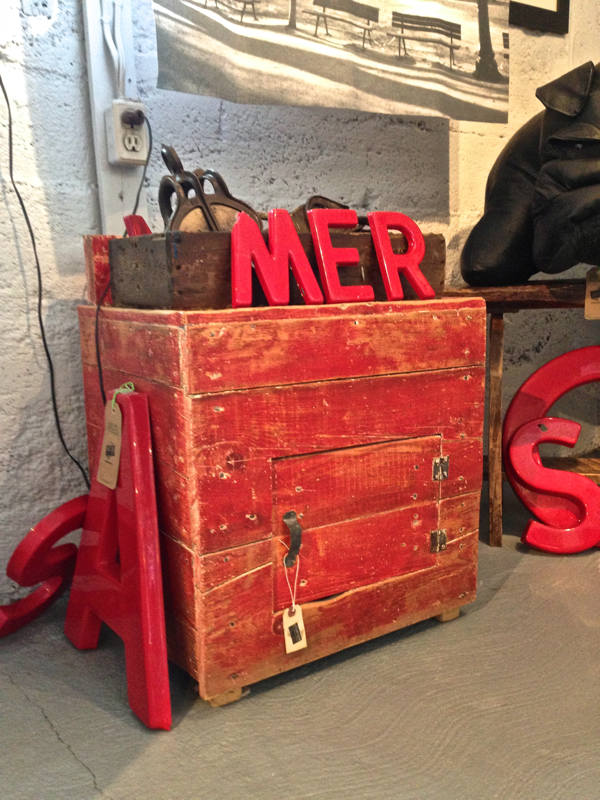 Salvaged…
Artisan crafted…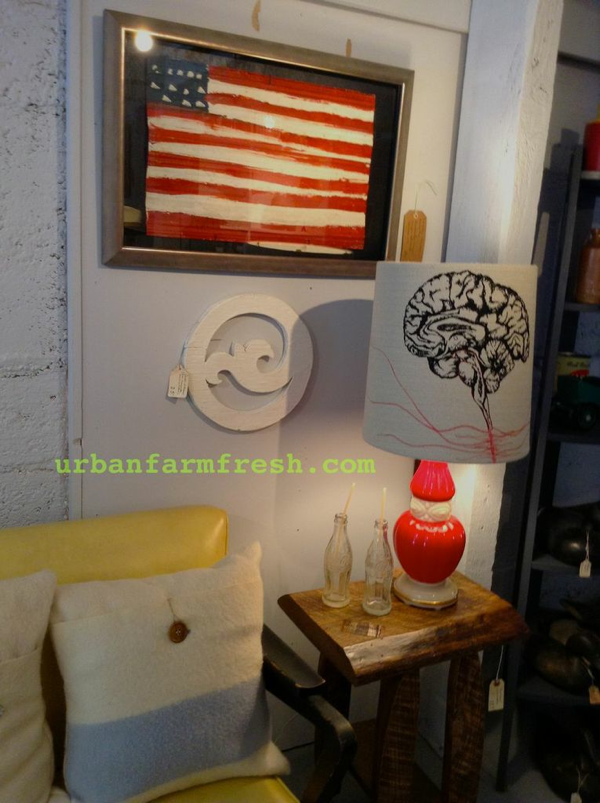 I really want that blanket pillow…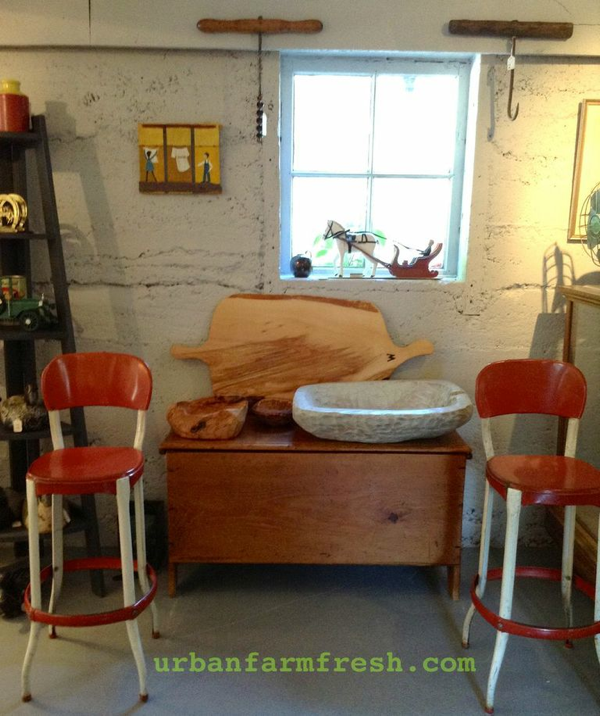 You can even find some amazing woodenware crafted by my dreamy husband Kent…
What?
Did you think I would pass up the chance to call him dreamy? 
Really?
I thought you knew me better than that!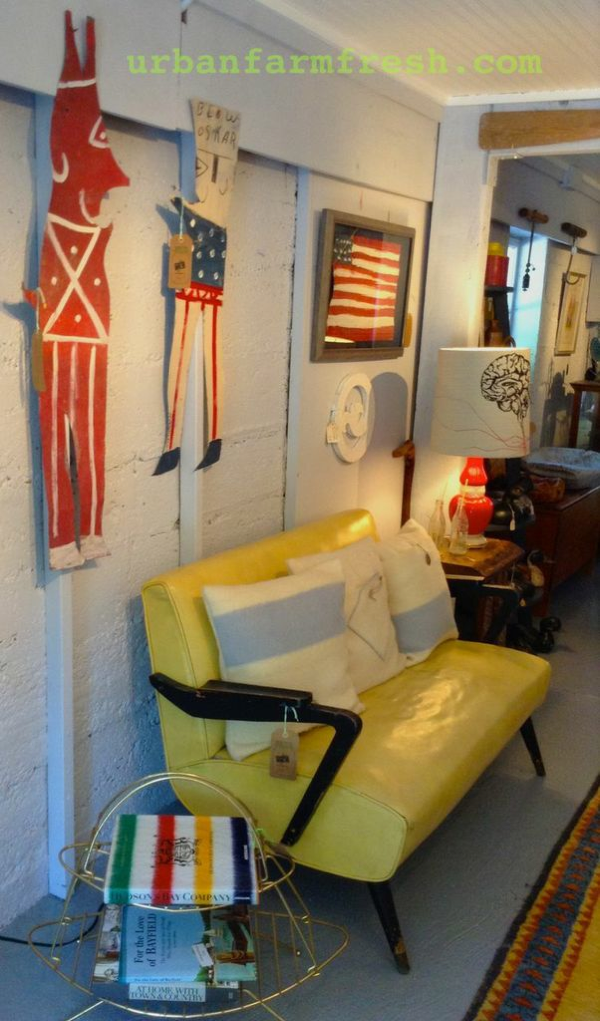 Folkart…
Industrial…
Mid century modern…
Stellar Canadian and international art…
Beautiful photography…
I could go on and on!
Today we went in and found this…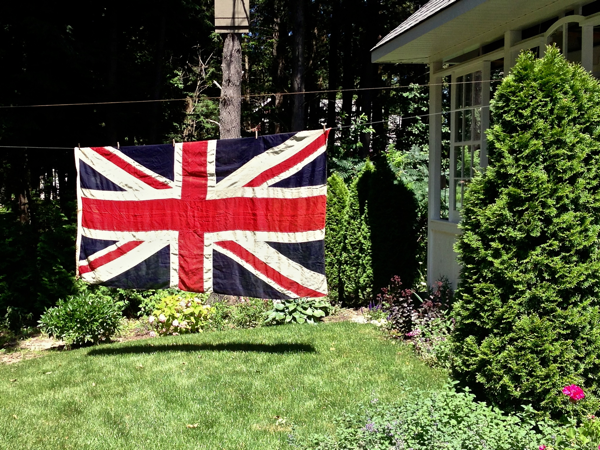 Be still my heart!
A  10′ x 5′ Union Jack in linen… colours still popping with life…
You know we had to have it!!
Doesn't it look fantastic airing on the line?
Sigh…
I have about six different ideas for where to show her off but for today she is enjoying her moment in the sun…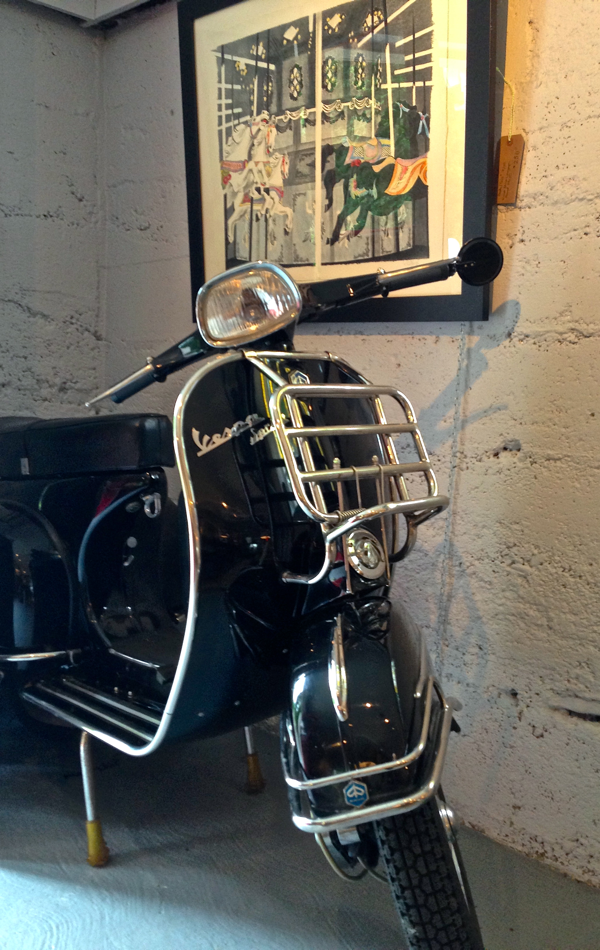 I know!…
Fantastic!!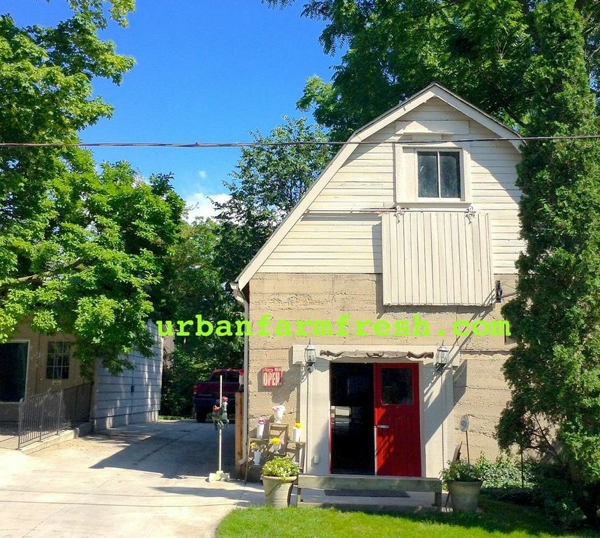 So if you are looking for some treasures and find yourself in beautiful Bayfield… stop in to Urban Farm & The Turner Gallery!
Located just around the corner on Catherine St…Turn left off of Main St. on to Catherine… and you will be there!
You can also find  Jessica at Urban Farm Fresh and Urban Farm Farm Media Design on Facebook.