St. Patrick's Church, Kinkora Ontario
Recently we were out for a drive and came upon a beautiful church.

The brickwork, arches and windows echoing a past dedication to craftsmanship and detail.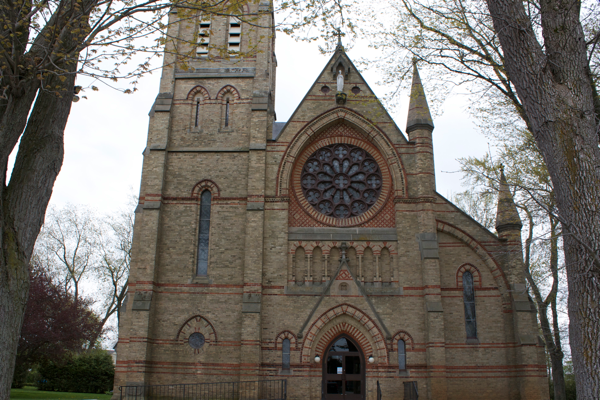 St. Patrick's Church in Kinkora Ontario was designed by Joseph Connolly.

"It stands as the most precise expression of Connelly's view of gothic architecture."
(Amy Marshall – Architectural Historian)
The church was constructed in 1882 by the original Irish community of immigrants.
It is definitely an architectural masterpiece standing tall and inspiring on a remote country crossroad.
The emigrants from the Emerald Isle gave the parish the name of
Kinkora "a place of beauty" and it most certainly is.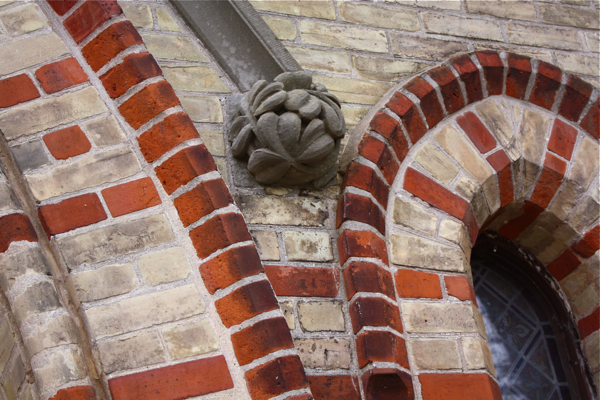 The brickwork detail is amazing.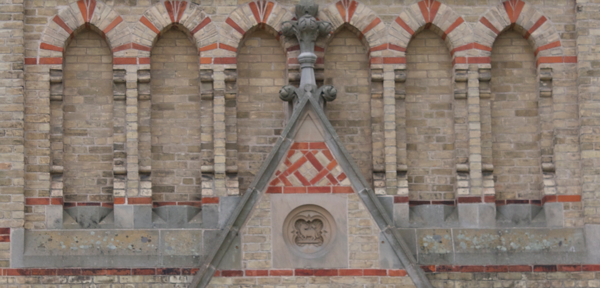 Time and weather have added a golden patina.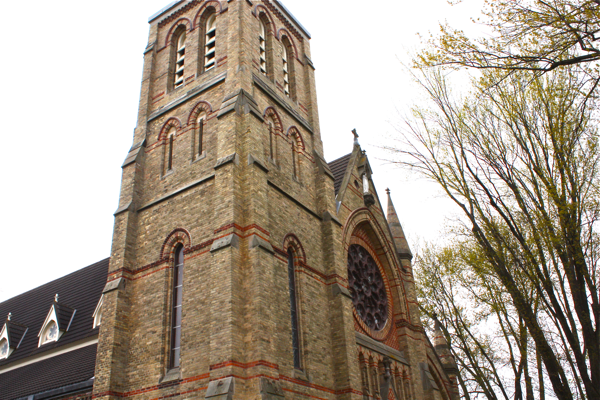 I love the graduated banding effect, drawing the eye up.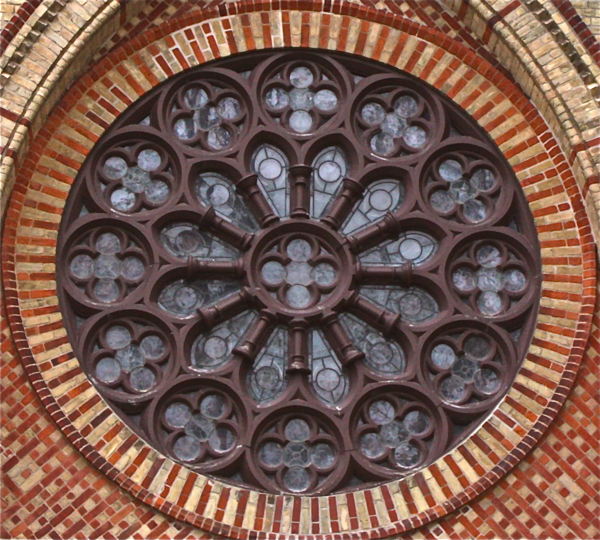 I can just picture the craftsmen laying out patterns, planning every last brick for maximum effect.
This window is the jewel in the crown, breathtaking don't you think?
The result of such attention to detail is a complete visual delight, rich with texture.
It inspired me.

I would love to design a room using these shapes, colours and design elements.
Here are a few stunning fabrics I found.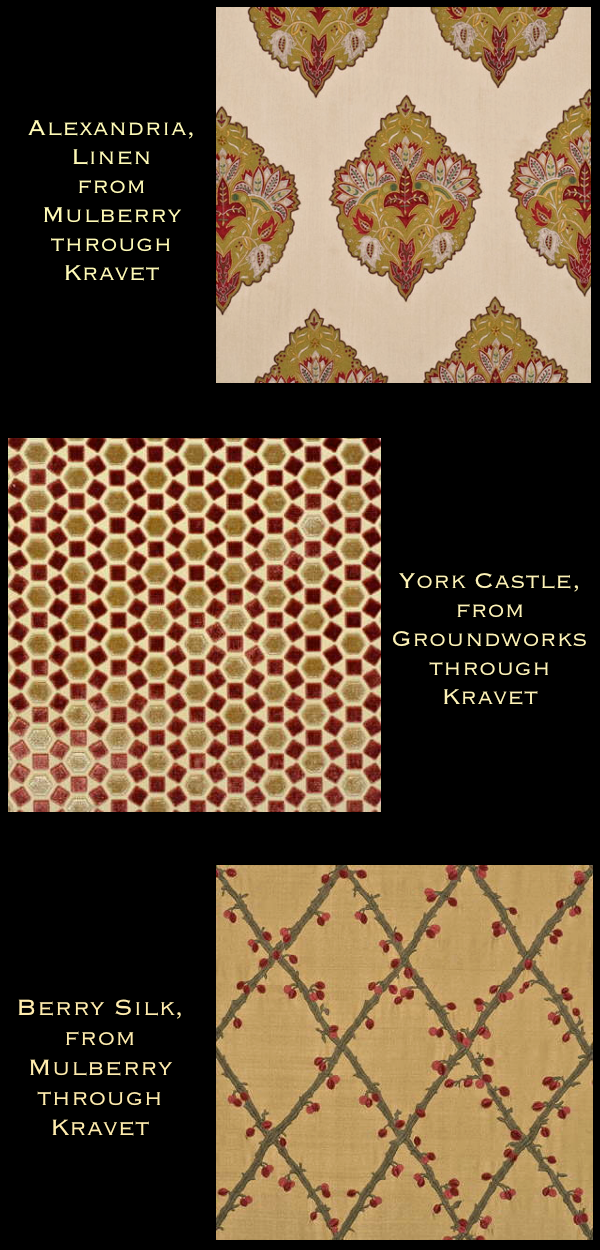 I love how these examples translate the shapes and textures of this beautiful church into a jumping off point for a rich and earthy design concept.
Have you ever found inspiration from an architectural element for a interior design project?
I would love to hear about it!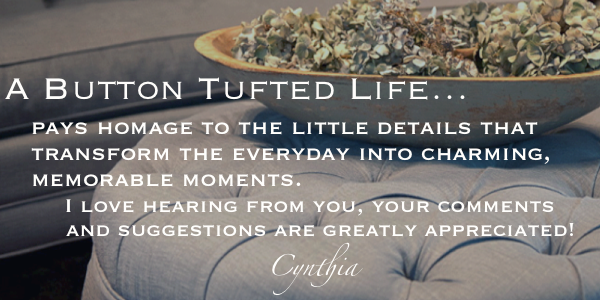 If you would like help making your home everything you want it to be please contact me.
We now offer e-design packages for distance clients and our shop carries a delightful selection of beautiful items to enhance your home.