This weekend found Kent and I decorating and entertaining.

Two of my favorite things!
The tree is up, and our outside displays are almost done ( photos coming soon!)
I was working away inside around mid morning and Kent came in from his shop and handed me the cutest individual spalted maple bread board…
" That is fantastic." I said to my handsome hubby… "Can you make me a few more and I will use them tonight for the apps? They would look great with the rustic candleholder and serving tray."
So, he went back to work and I started planning.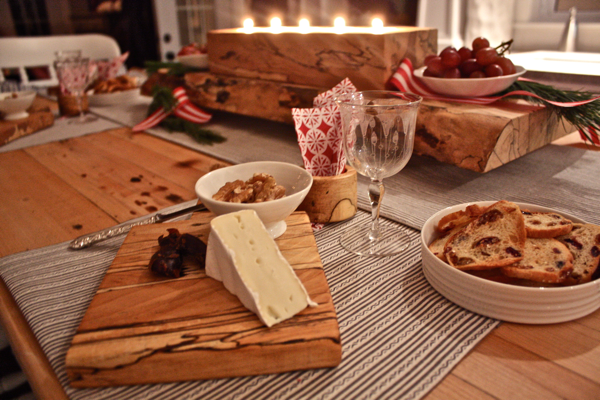 The Spalted Maple Stand has feet to raise it a bit and a live edge, I love how rustic and alive it feels. It is great for serving… but I had a different idea.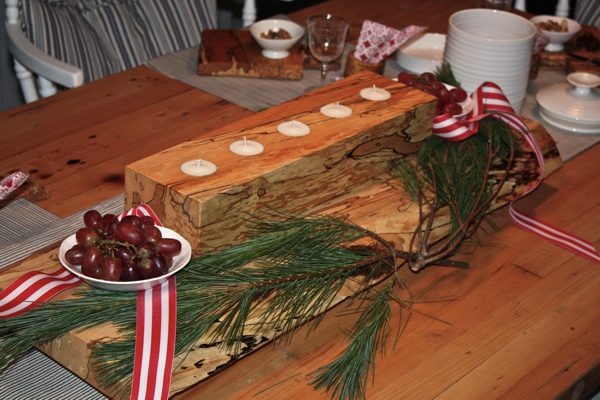 Kent has made several sizes of these rustic candleholders, I chose this five light one and put it on the stand.

A bit of pine and a touch of candy cane stripped ribbon set the mood.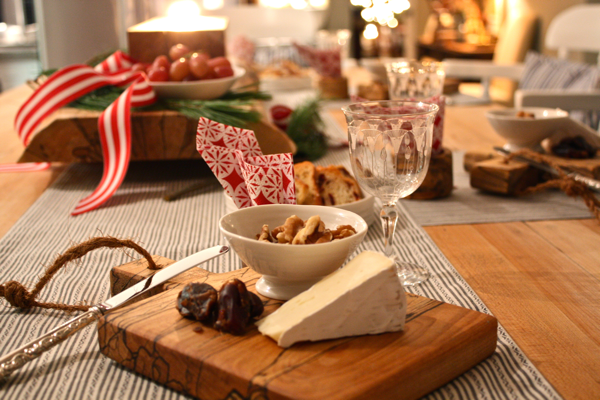 I cut wedges of brie, added a few dates and small footed bowls of walnuts to each persons place.
I folded festive paper napkins into an interesting shape and set them in matching Spalted maple napkin rings ( yup… he made them too! Although, not yesterday afternoon, Let's not get crazy!)
A pair of Sophie Conran dishes for the crackers and vintage goblets in just the right size finished the look.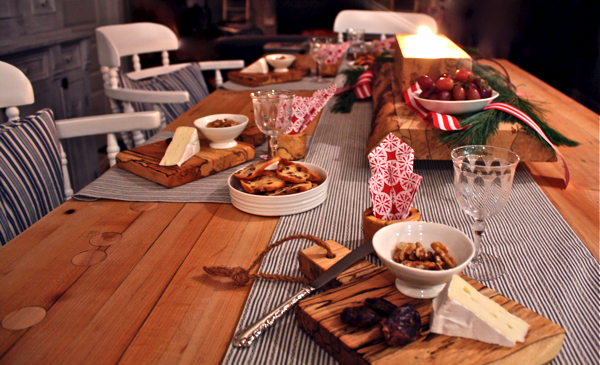 It was the start of a wonderful evening.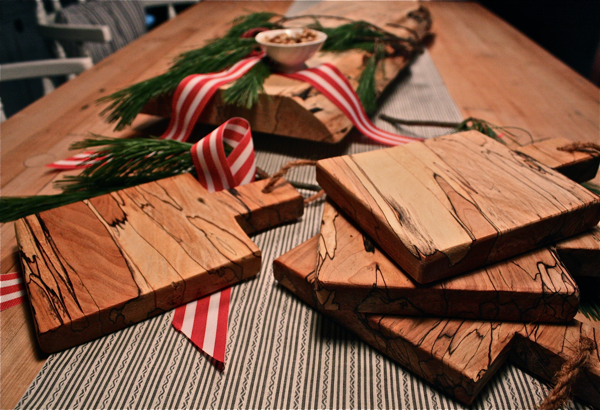 I hope you had a lovely relaxing weekend with friends.