I have always been drawn to small scale furniture, child size versions of beautiful, functional pieces have a style all their own.
They make wonderful and unexpected vignettes full of charm and whimsy.
I have featured them in many designs over the years and received many compliments for the unique and appealing panache they add to a space.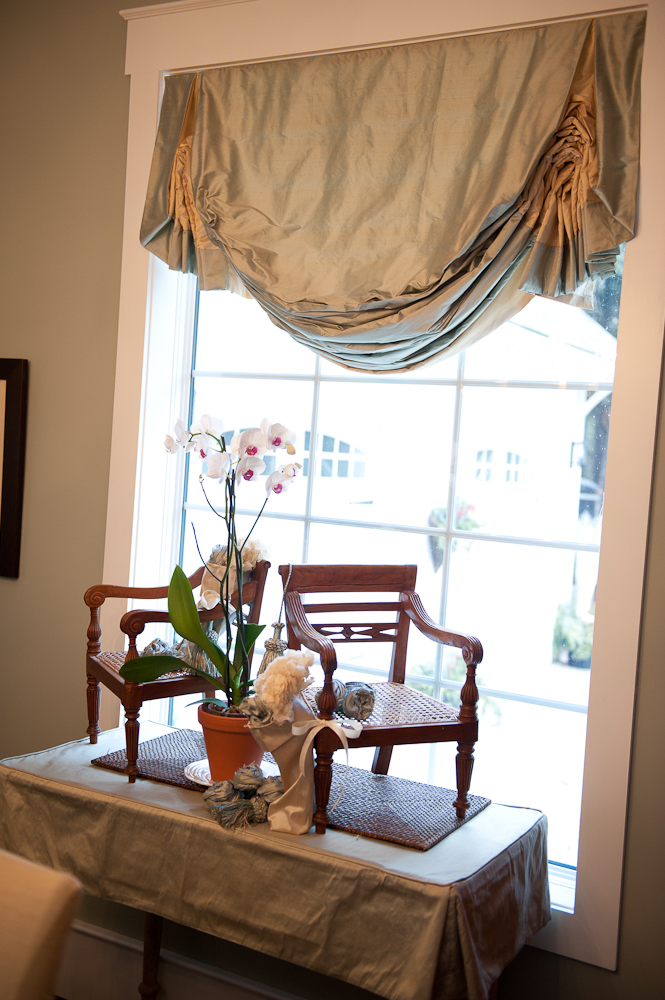 This pair of carved child size chairs are quite detailed, they look wonderful on display in front of the window in the dining room. They can be seen from outside as well adding interest when coming up the drive.
I have moved them to the dining table for use as servers for a buffet… It was a great talking point with my guests.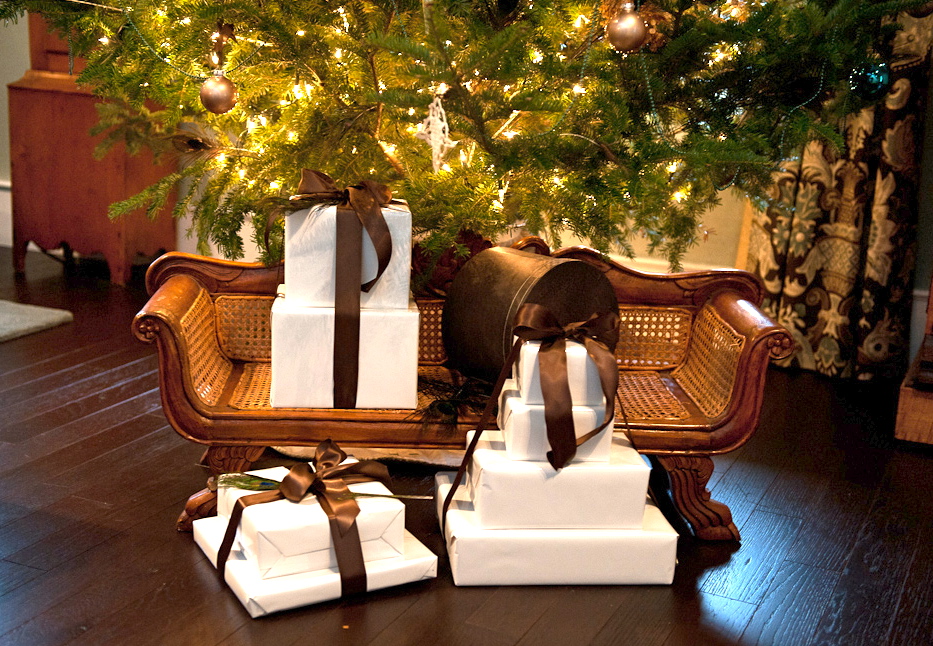 This is the matching couch to the pair of chairs above, I got all three pieces at an amazing auction last year.
I decided to feature the couch under the Christmas tree this year with gifts all around.
Our tree was 12 feet tall and this little vignette at the bottom was perfect.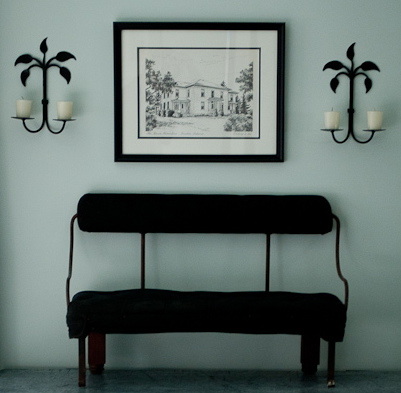 I love this child size buggy seat. The piece has iron arms and supports and is upholstered in black fabric with covered button details.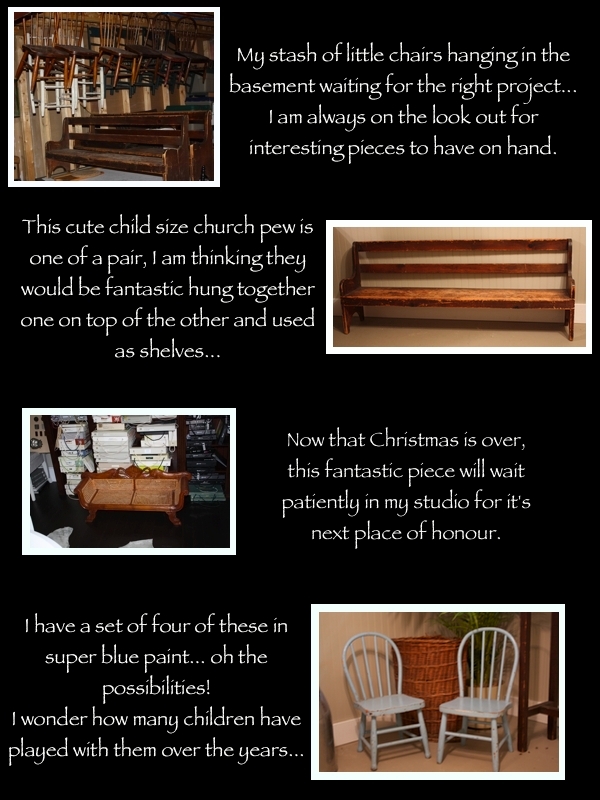 I know my fascination with these little treasures will continue.
Finding just the right way to showcase their beauty and charm gives me pleasure.
Have you ever used child size pieces in your designs? I would love to hear about it!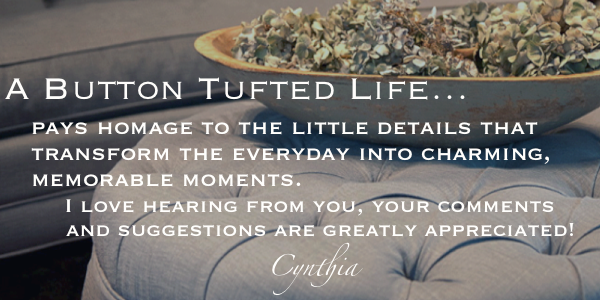 If you would like help making your home everything you want it to be please contact me.
We now offer e-design packages for distance clients and our shop carries a delightful selection of beautiful items to enhance your home.