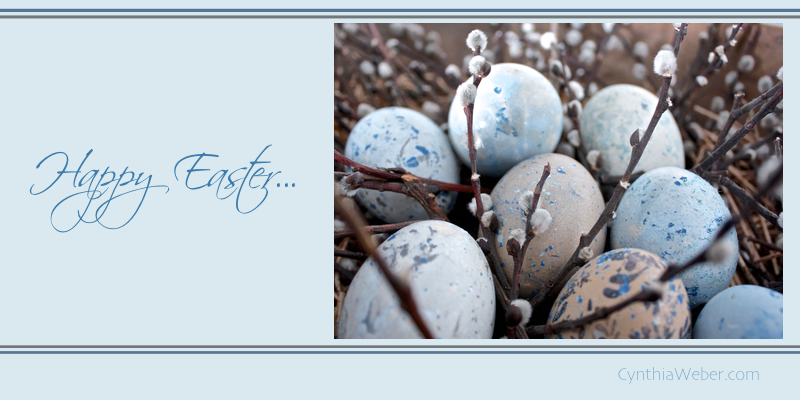 We are hard at work on my parents kitchen renovation.
I will be posting about our progress later in the week.
As Easter is quickly approaching I thought you might enjoy a tutorial  on dying eggs using natural dyes and herb relief patterns.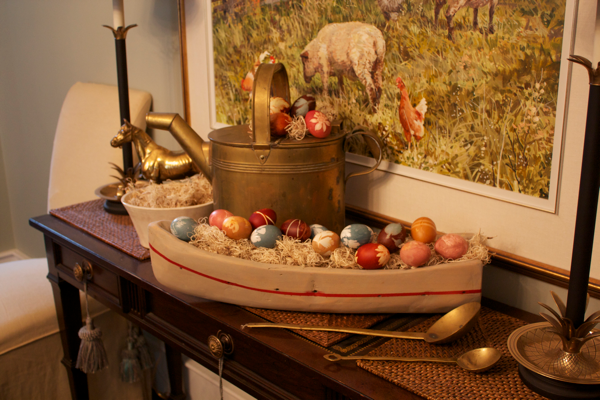 I am going to show you how to make these Easter Eggs using natural dyes of cabbage, onion skin and beets.
I had seen this technique before but had never tried it. Today was the day! First we boiled chopped up red cabbage, onion skins and chopped beets each in their own pot (covered with enough water that when you add the eggs later they will be covered). Let them boil for aboiut 20min. and then let cool a bit. Add 4TBS. vinegar to each pot. While these pots are boiling up prep your eggs.
Take a pair of nylons and cut the toes out a few inches to make a pocket, then place pieces of any interesting herb or flower petal in the nylons around the egg and then tie off tightly with a twist tie.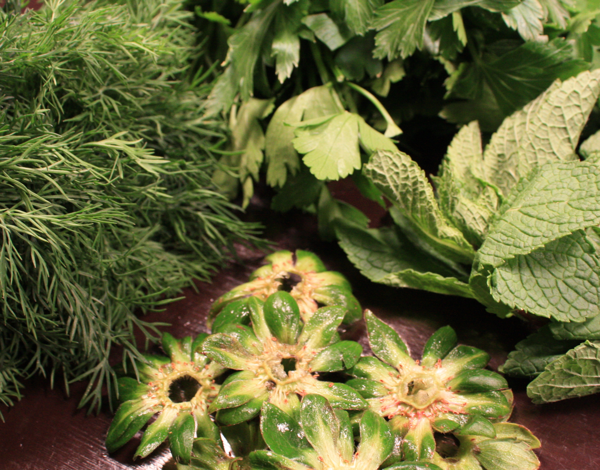 I used dill, parsley, mint and the tops off of strawberries ( only because I had just bought strawberries)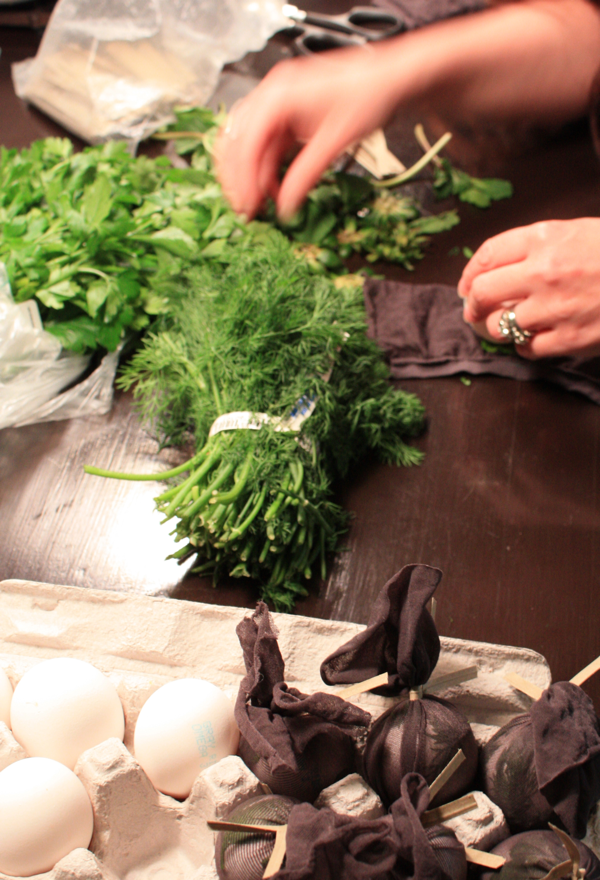 Here are the eggs getting kitted out in their herb and stocking outfits (yes, it was a bit tedious)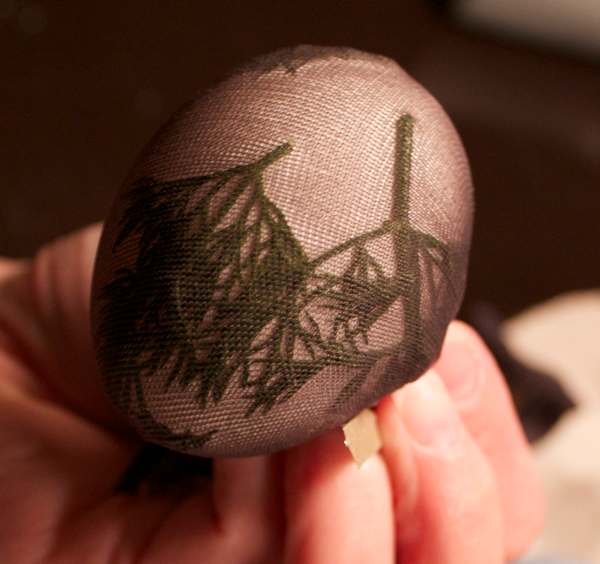 This is a close up of the dill wrapped around the egg, try to get the leaves separated, it will give a better effect.
Once they are ready, place them in your dye of choice and bring back up to a slow boil for about twenty min.
You can let them sit in the dye bath longer if you want more vibrant colours.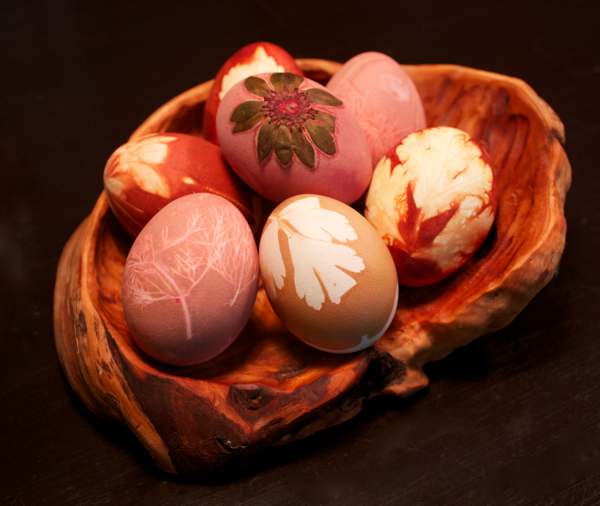 Remove the nylons and herbs, pat dry and rub with oil.
You can see the strawberry top looked so pretty I left it on for this photo.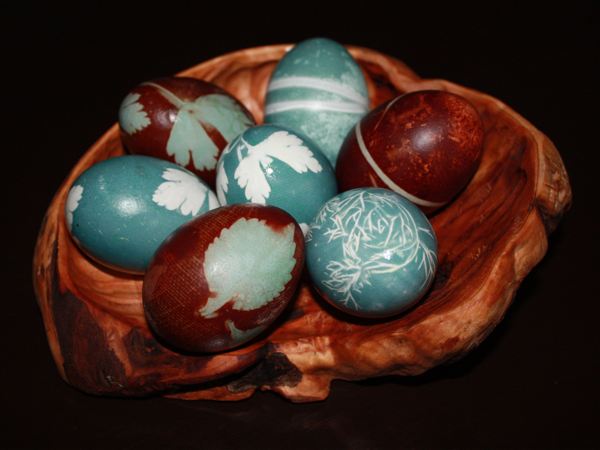 The cabbage makes the blue colour, The two tone eggs were first put in the onion skins then I took them out, unwrapped them and put them in the cabbage pot.
The burl bowl they are being shown in is one Kent has made, it is available in the shop here on cynthiaweber.com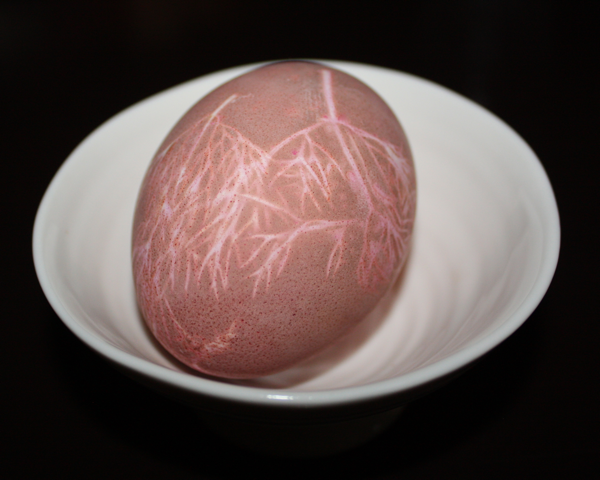 Beet dye with dill fronds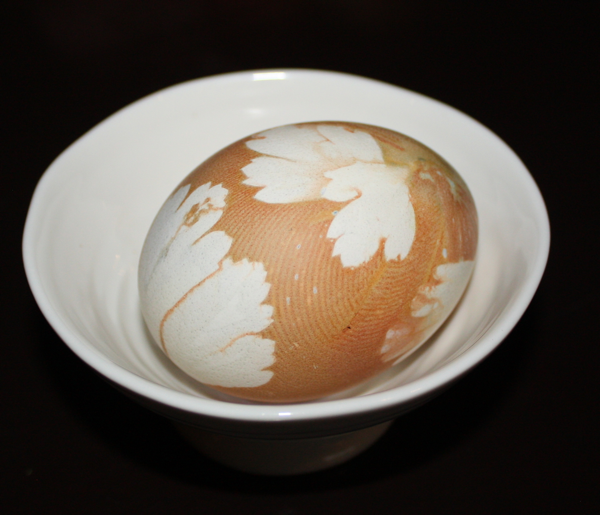 Onion skin dye with parsley leaf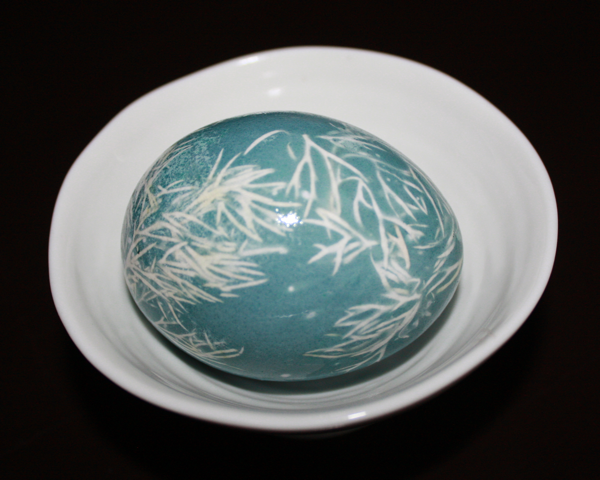 Cabbage dye with dill fronds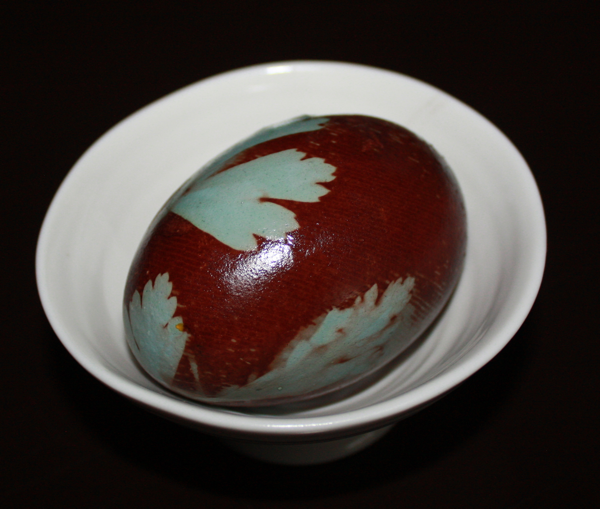 Onion skin dye with parsley first then remove parsley and put in cabbage dye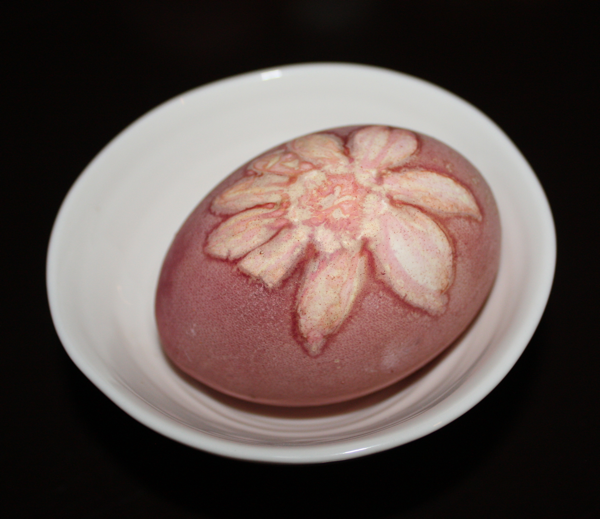 Beet dye with strawberry top
I decided to display them on the side table in the dining room in a folk art boat also made by Kent and available here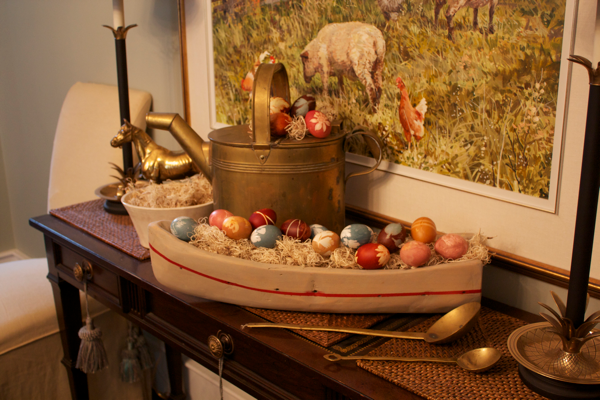 I hope you have a wonderful Easter with family and friends! 
If you are a "Pin for later" kind of gal… Here you go!!