It is just beautiful here today… The sun is shining and I am painting!
Our outdoor projects are well underway and I can't wait to share them with you.
I gave a tease a few weeks back, here is the link if you missed it.
I spent some time recently standing in front of the house assessing our curb appeal.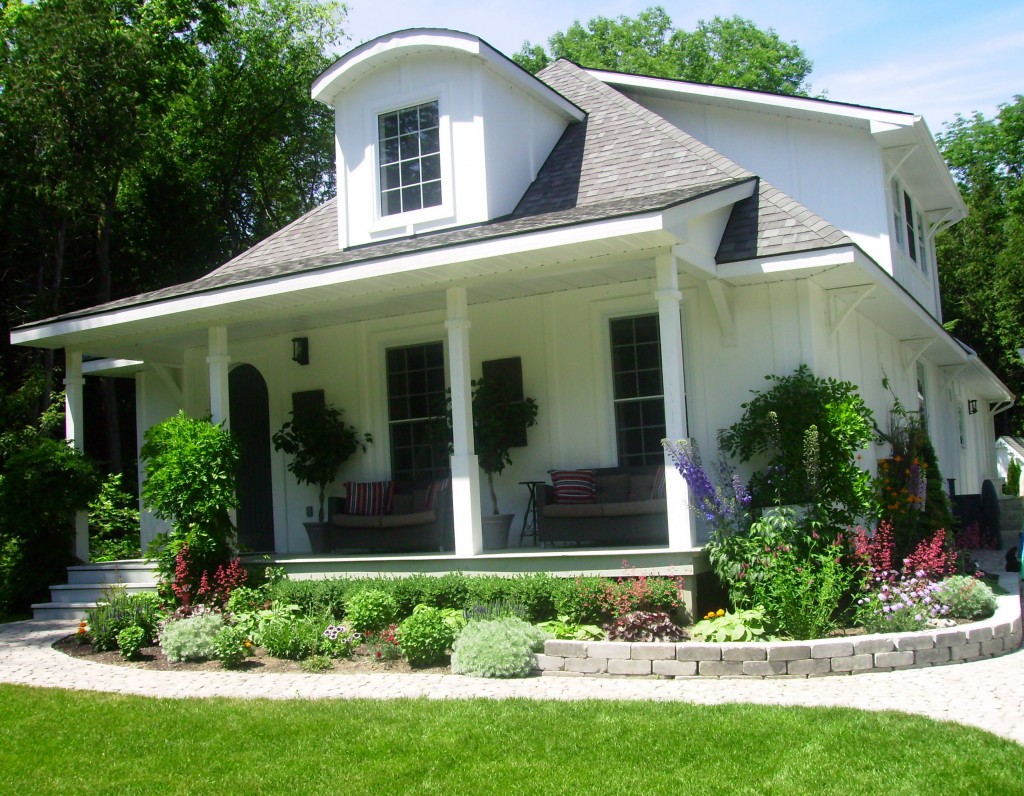 Having an attractive view from the road is so important not only for resale but for maximizing your homes potential for your own enjoyment!
Here are some simple ideas…
Play to your homes strengths… If you have a lovely curved lane then add other curves to echo that feature like a curved pathway leading to the front door or round planters at the entrance.
Color block… accent and play up the wonderful colour in your trim work or door paint.
Add annuals that are in the same color family… pillows on the front porch furniture also in those same tones… in other words, repeat the theme.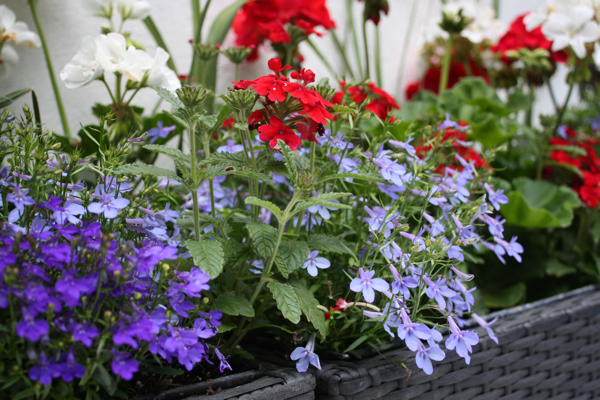 Add a decorative house number for interest and whimsy.
Shutters, window boxes, tended lawns and well kept gardens all go a long way to adding curb appeal.
On it I have 25 ways to get more curb appeal…
There are inspired ideas big and small from simple planter boxes and painted porch rugs to concrete stencilling and Porticos…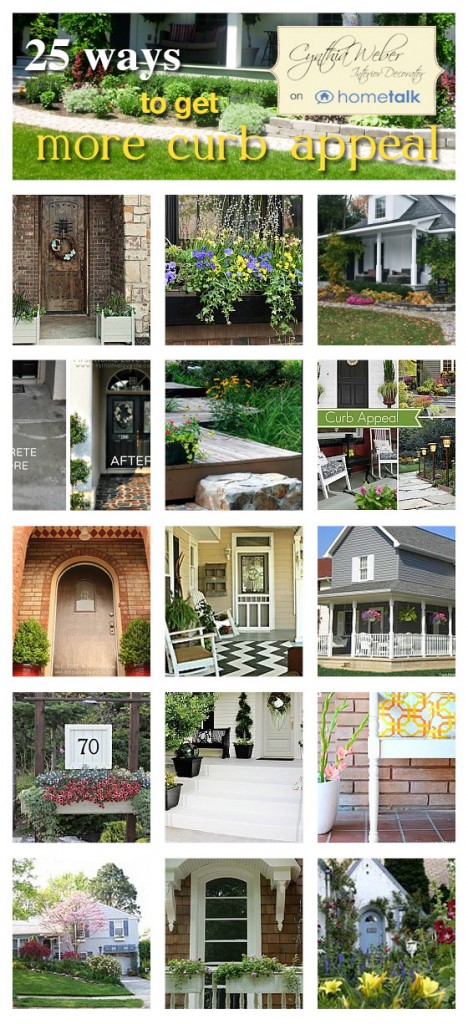 The wonderful team at Hometalk put together this collage of all my picks!
Isn't it pretty!
Please "pin it" to your hearts content and pop over to Hometalk to link to all these great ideas…
I know you will be inspired … 
Well, I am off to do more painting… It is a big project but things are looking good!