I have some big news…
But first, I want to talk about some garden beautifulness!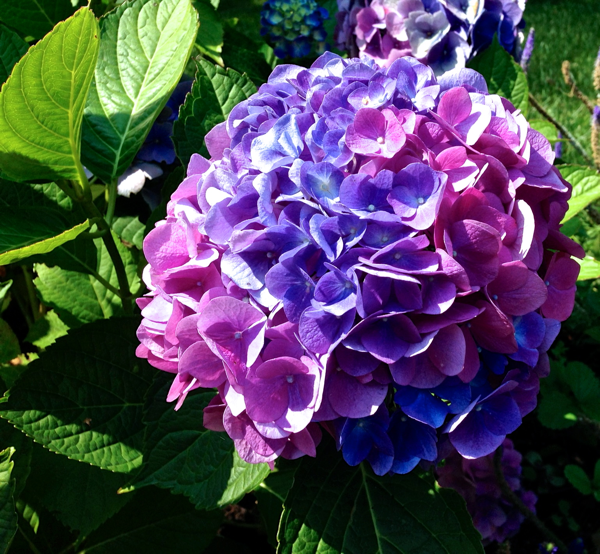 Don't you just LOVE Hydrangea!
I have had them in quite a few gardens over the years…
The varieties are seemingly endless and all have special appeal.
The beauty of them outside is obvious… but I love bringing them inside.
Fresh arrangements are an extension of the gardens during the summer and if dried properly they add year round interest in displays.
This year my hydrangea went nuts!
Blooming with lush colourful beauty.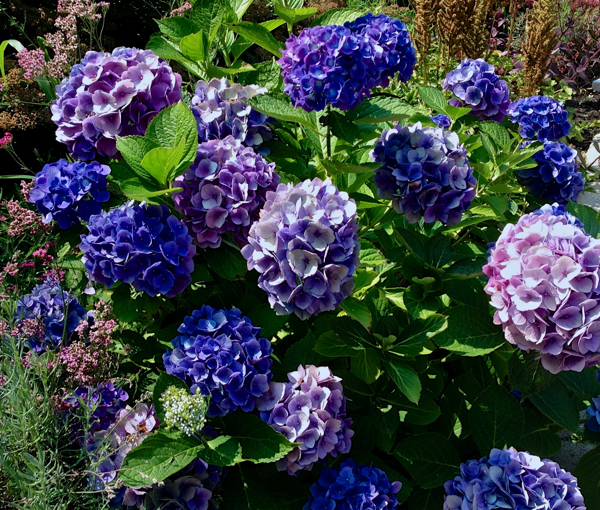 I decided it was time to cut some for drying…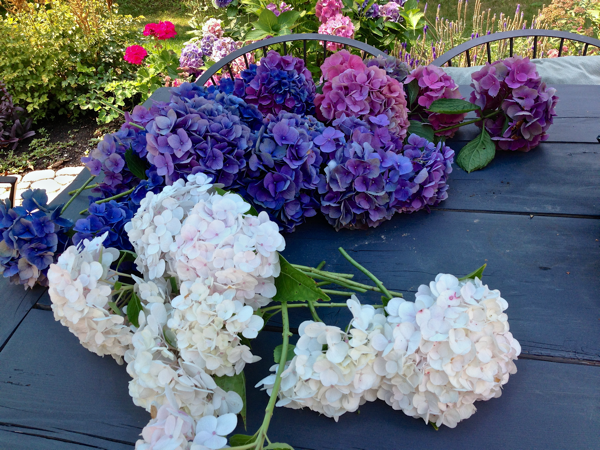 I strip the stems of leaves and cut each just before the nodes for next years blooms.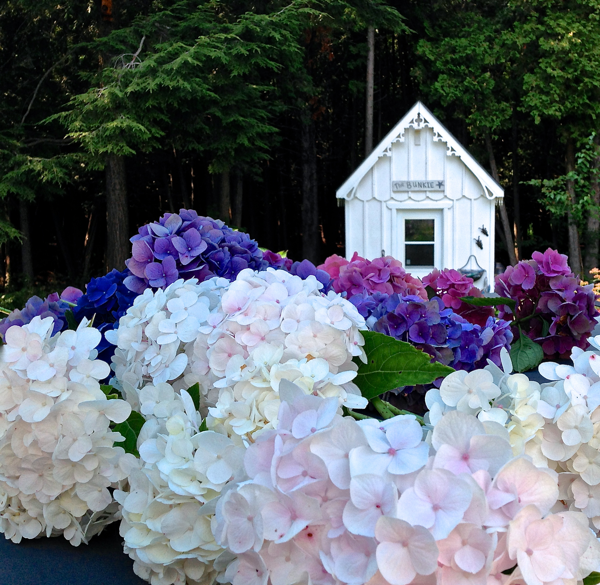 The key I have found is to place them in water and let them dry gradually.
They keep much better colour and shape.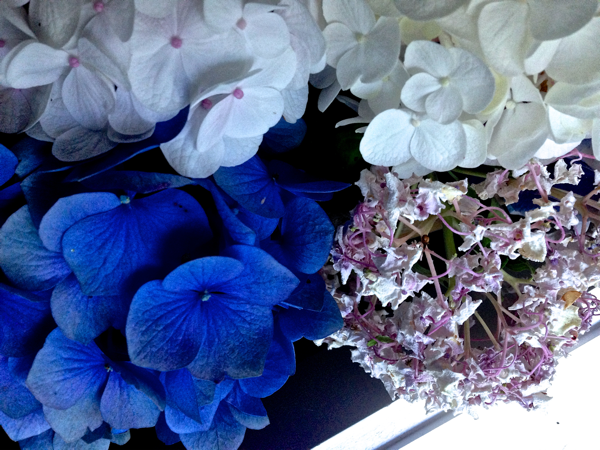 You can see that this bloom missed the water and shrivelled up…
Makes me want to go put on some face creme… Self preservation involves moisture too!
Ok,
I am back…
Fully hydrated and ready to show you some wonderful ways to use Hydrangea in displays…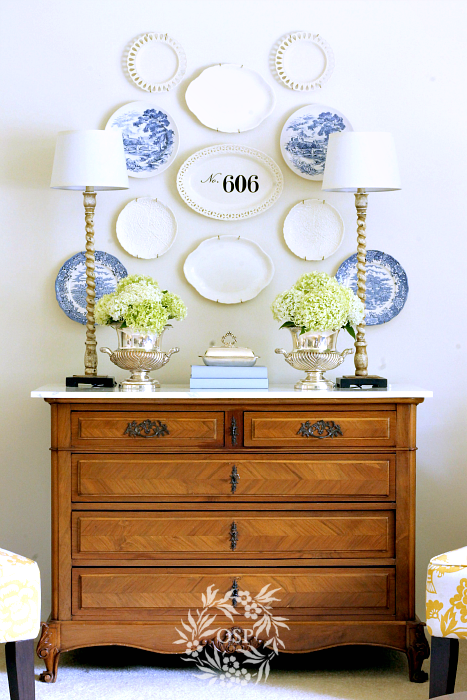 Ann from On Sutton Place shares some beautiful ideas for decorating with Hydrangea…
I love the balance she has created for this vignette… Pop over and have a look at all her amazing ideas.
You may notice that Ann has showcased the triangle theory to great effect. If you missed my post on creating beautiful displays using triangles here is the link, it really is an easy trick you will use again and again.
Kelly from Eclectically Vintage is always a wealth of creative genius…
I often read her posts and find myself saying "Why didn't I think of that!"
Her recent burst of vintage charm involved hydrangea and a very simple DIY project…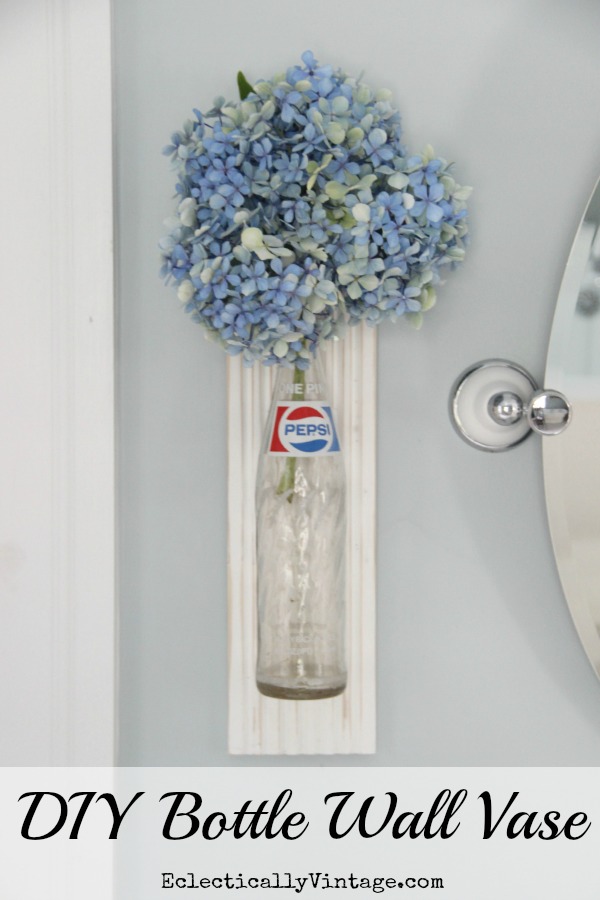 ADORABLE! You keep thinking Kelly… you are good at it!
I added this beautiful image to my Pinterest board Lavender & Hydrangea Love… follow along if you share my love of these bountiful blooms!
There are so many more beautiful ways of using hydrangea in your home showcased on that board… take a few minutes and have a look, I know you will be inspired!
No, I didn't forget about the big news!
Here is the scoop…
There is this amazing gal named Karianne, she has one of the most charming and creative blogs I have ever had the pleasure of reading Thistlewood Farm… and, the best part…
After getting to know her I can honestly say she is completely as genuine and fun as she seems on her blog.
So, I am very excited to be working with her on her gatehouse project…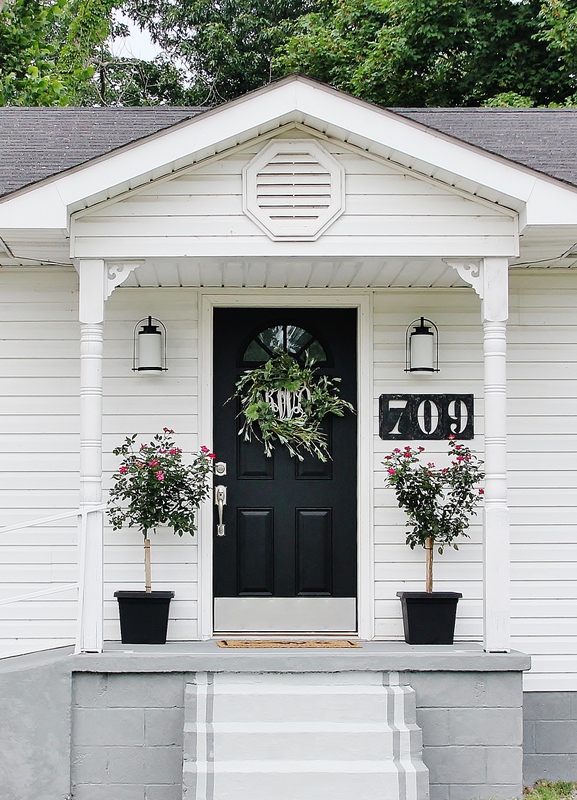 including designing a line of fabrics especially for her!
It has been a blast!
I can't give to much away but since Karianne posted a sneak preview on her FB page this weekend I am able to give you a teaser too!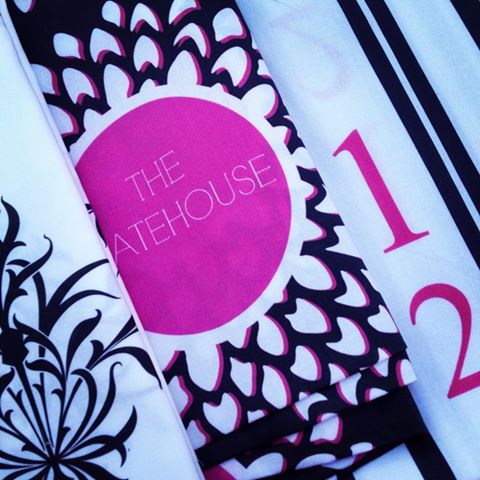 Aren't they fun!!
I love the colourway she picked… Fuchsia, White, Black and Steel grey…
Fantastic!
I can't wait to see how she pulls it all together, I know it is going to be amazing!
So, that is my teaser for this Monday morning…
Enjoy what is left of August, fall is just around the corner bringing with it delicious food, turning leaves, cozy sweaters and holiday dreaming…
I Love this time of year!