I have a secret…
I LOVE a great client reaction.
This weekend we were able to get a fantastic one!
Have a sneak peak at the photos and then I will fill you in…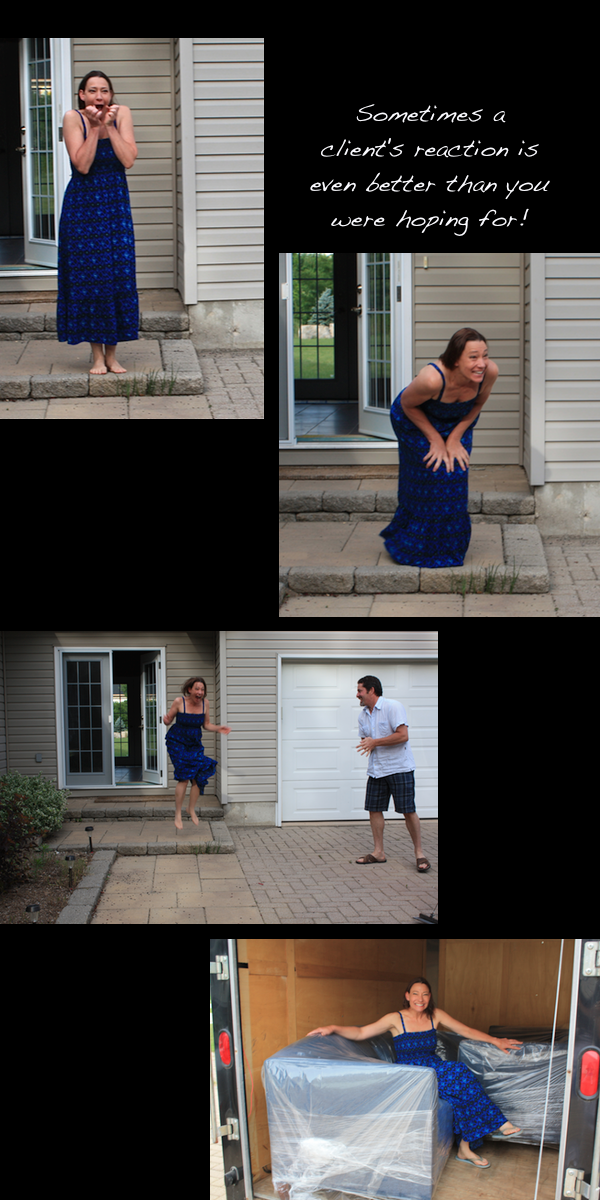 It all started back in mid April when Jillianne called me in for a consult.
She had recently purchased a home and wanted a new look for her living room/ dining room.
We chatted and looked at fabrics, paint, furniture styles and formed a concept.
I could feel her enthusiasm for her home and an almost giddy excitement for the process… she couldn't wait to see it all done.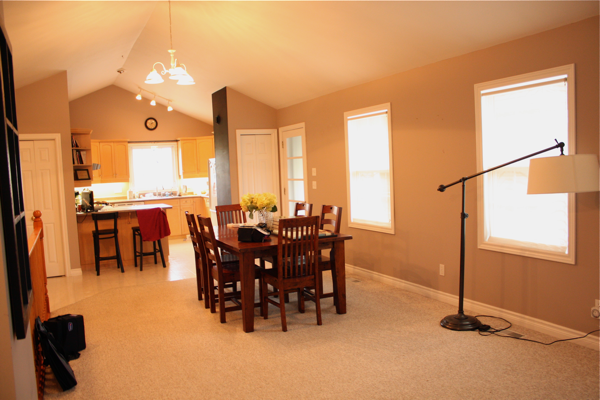 The dining room table and chairs were new but as you can see… we didn't have much else to contend with… great lamp, don't you think?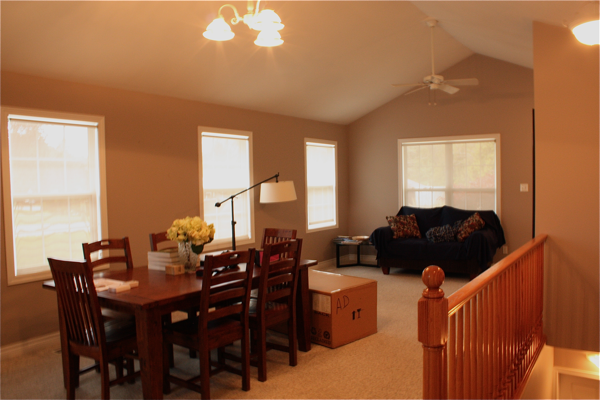 The paint had a purple cast that she was finding off putting, we decided to brighten it up with BM OC-19 Seapearl
As for fabrics…
 

For draperies and to recover a wing chair: Kravet 29059-51 a nice stripe with small repeat.
I had a super ottoman to recover in Kravet LA1333-5 and for a pair of new Gresham House Love seats we went with Joanne: Tulsa col:68J5981
Rods/ finials/ brackets from Joanne: Earth Elements line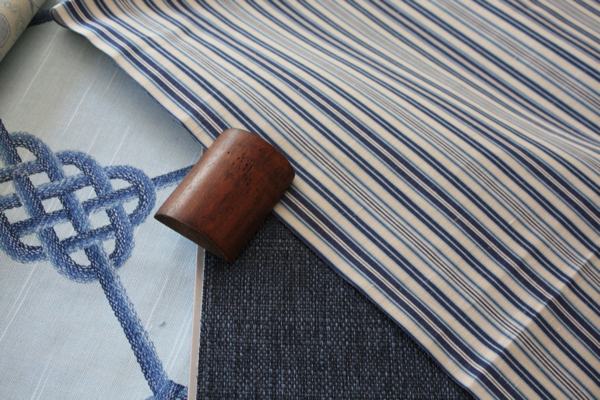 The timeline was tight, she was hoping to have everything done and installed for the Canada Day holiday weekend…
that's the July 1st weekend for all you non Canadian types!
Over the last weeks we have had the pleasure of getting to know Jillianne better.

She is a wonderful person full of energy and spunk, always very excited to see the progress as things started coming together.
The painting was completed and made a huge difference right away, then the draperies were installed and the recovered pieces completed and delivered.
Only one big element left… the custom love seats.
This is the fun part…
We were invited over for dinner on Saturday evening ( I love it when a client becomes a friend!)
I knew the love seats were close to being completed.
A call in to Marilyn at Gresham House confirmed that we could pick up early

(They really are amazing, if you missed it , I did  a post on their beautiful furniture a few weeks back, you can see it here.)

This meant I could have a little fun…
Jillianne had asked us to arrive at 7pm…and we did but instead of just bringing wine and homemade raspberry frozen yogurt ( very tasty by the way!) we brought the trailer…
Now you will need to forgive the less than stellar photographs, after laughing hysterically, moving the pieces off the trailer and into the room, getting the old loveseat down into the basement and generally recovering from the whole episode, taking good photos was not my main focus…
but this will give you and idea where we are heading!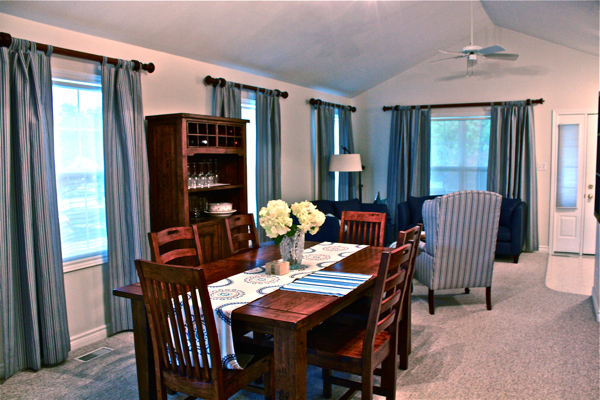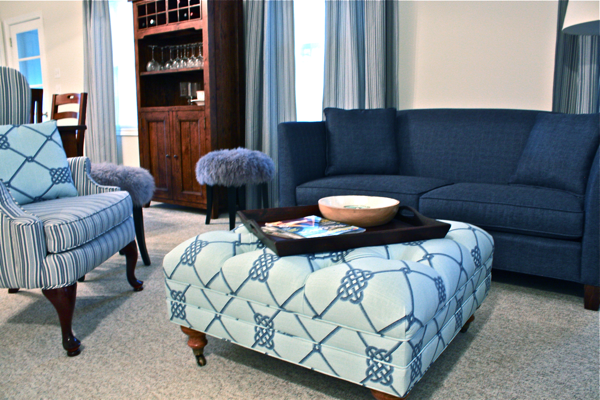 The rest of the evening was full of great food, conversation and lots of laughter.
What could be better?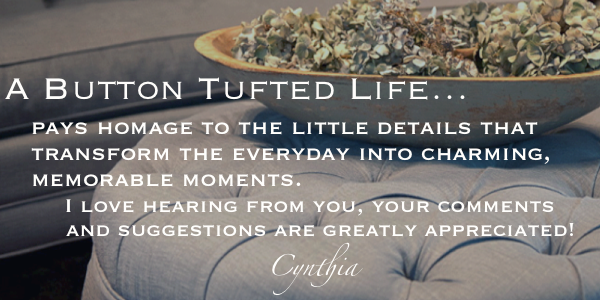 If you would like help making your home everything you want it to be please contact me.
We now offer e-design packages for distance clients and our shop carries a delightful selection of beautiful items to enhance your home.
To leave a comment, scroll down to the bottom of the page,