This is turning into a very interesting Christmas…
Weather wise at least!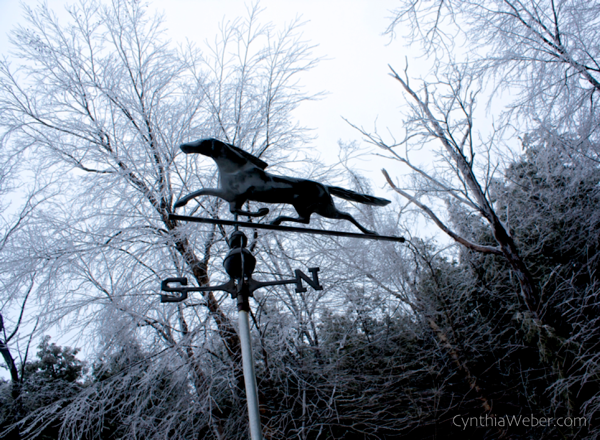 I know for some of you it was and still is a very bad storm.
Many homes remain without power.
Ours was out for about 8 hours here in Bayfield but the quiet beauty of the ice took my breath away and so I went out and tried to capture it…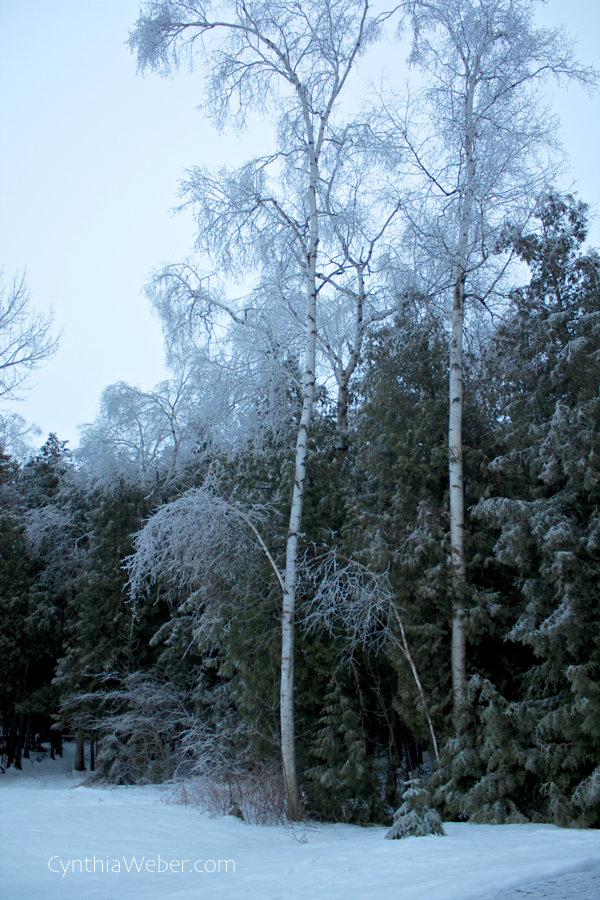 Everything was so still…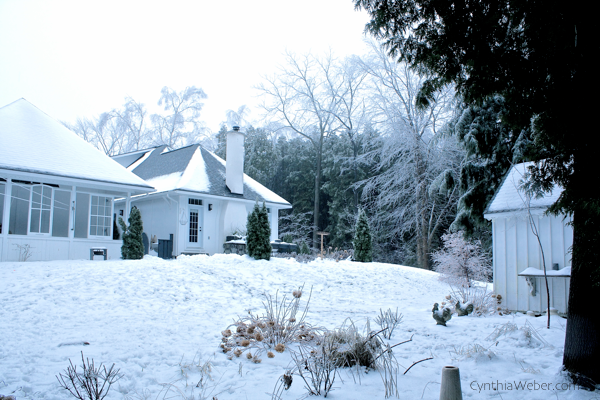 The backyard was like a fairyland…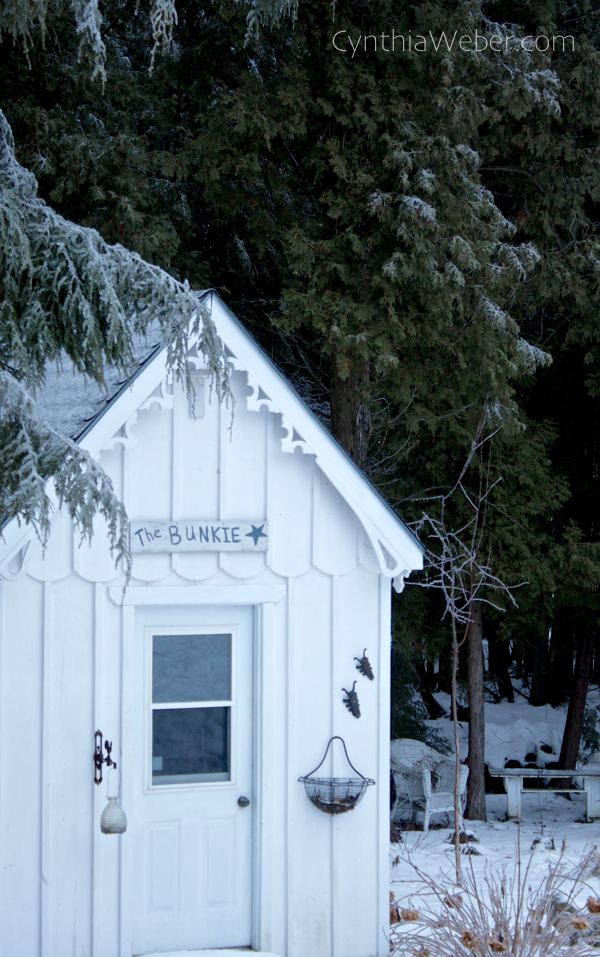 Crunch crunch crunch went my boots…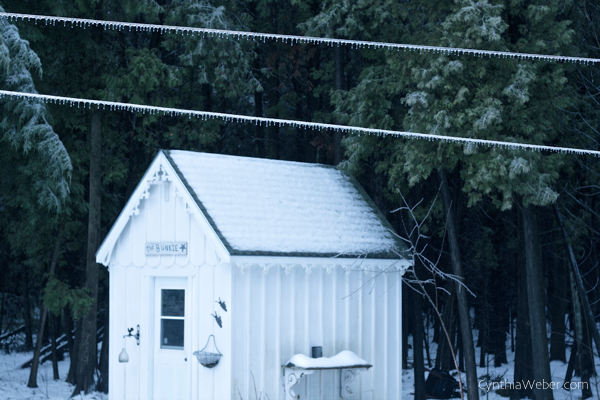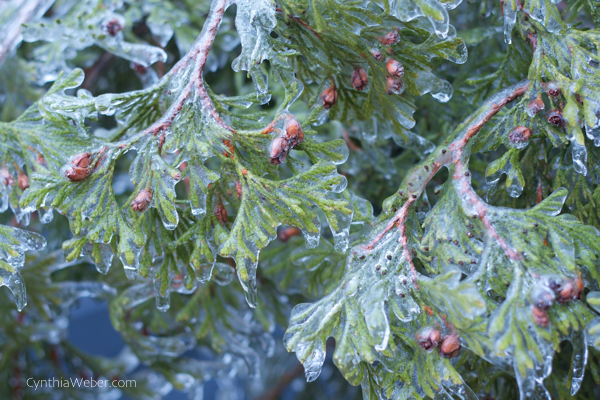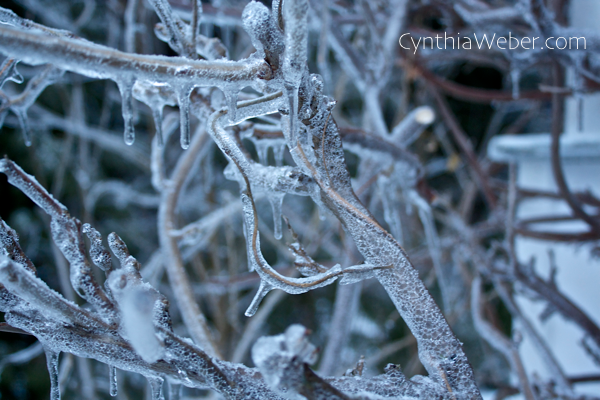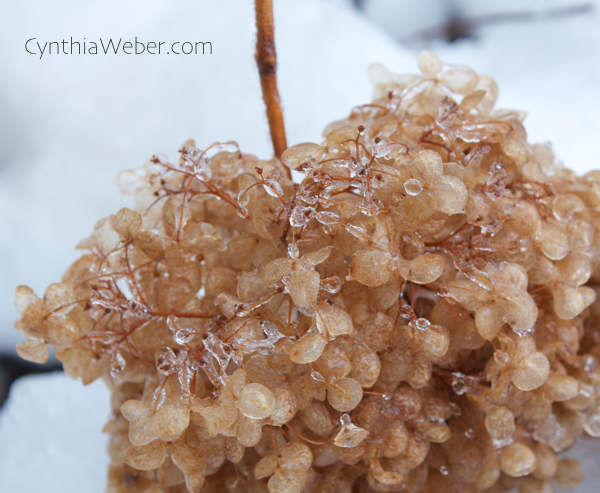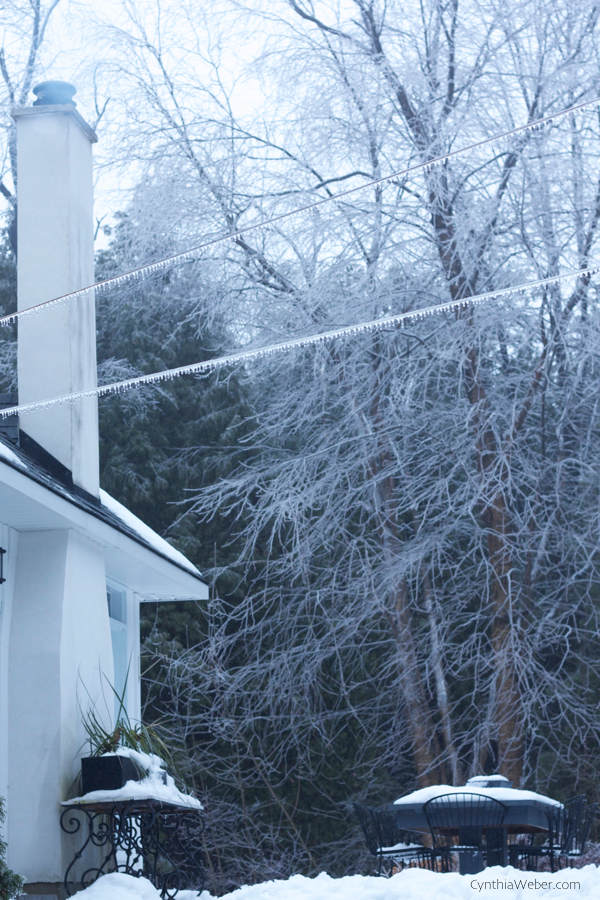 The wash line dripping with a new fringe fitting the holidays…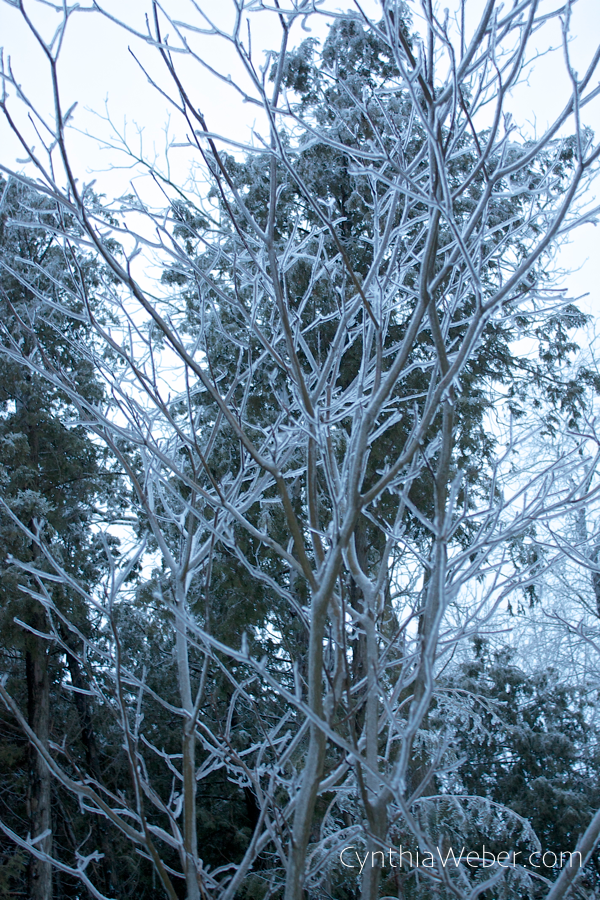 I was mesmerized…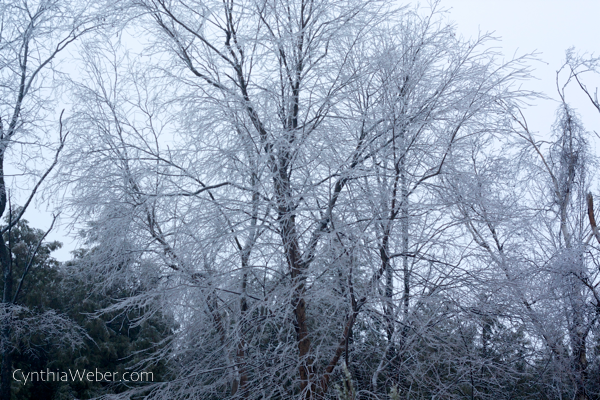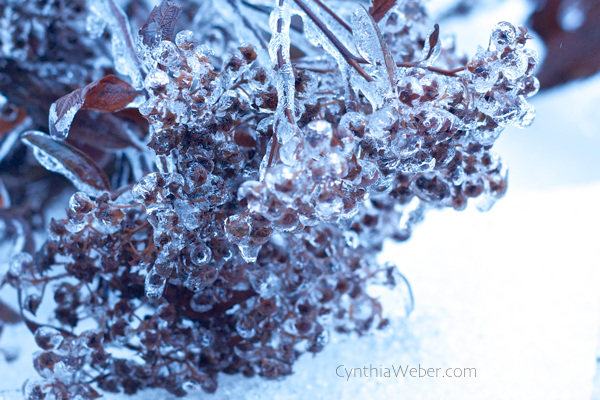 This is by far my favourite photo…
Looking up into the trees with our jaunty wind vane in the foreground…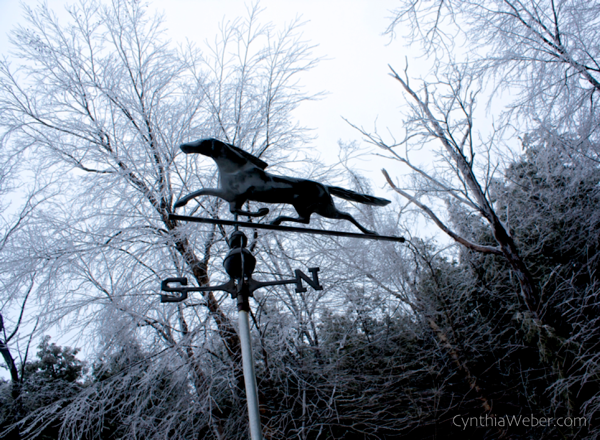 Kent, Spencer and I stayed warm with the wood stove, we even made baked potatoes in it.
There was a lot of reminiscing, eating and playing with the dogs. 
I must admit… I quite enjoyed it!
It is getting very cold here now…
More snow is on the way they say.
I think it will be a very white Christmas in Bayfield this year.
Stay warm and be happy!!
xoxo