There is always something special about a family cottage… Places filled with memories and history.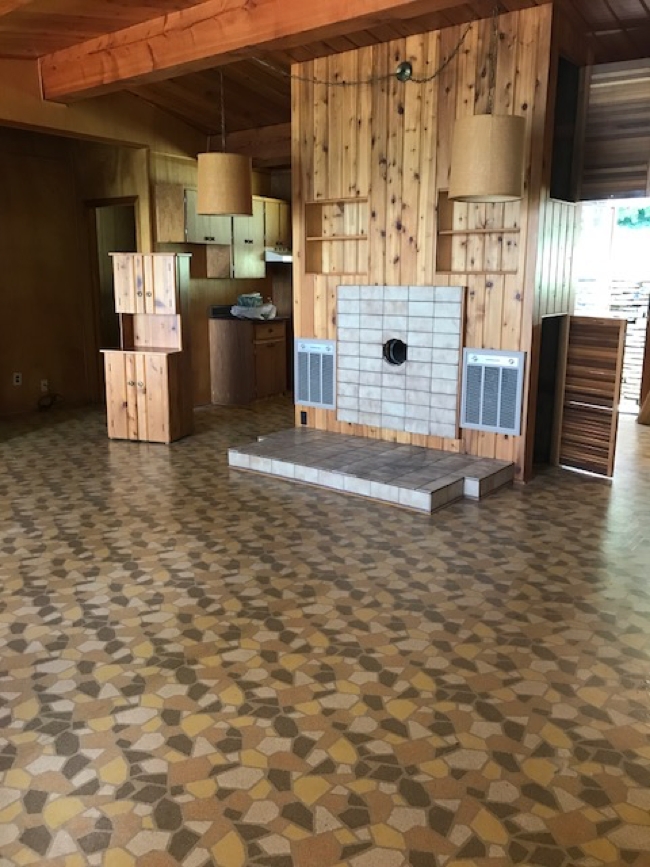 When I had my first consult with the owners of this cottage I found out that it had been built by the uncle of the current owner. It was obvious right away that there had been a great deal of love and respect for him… The stories of his attention to detail and of his character made that perfectly clear.
The current owners wanted to bring new life to the place… lighten and brighten it and create a better flow for entertaining while retaining the footprint of the original cottage.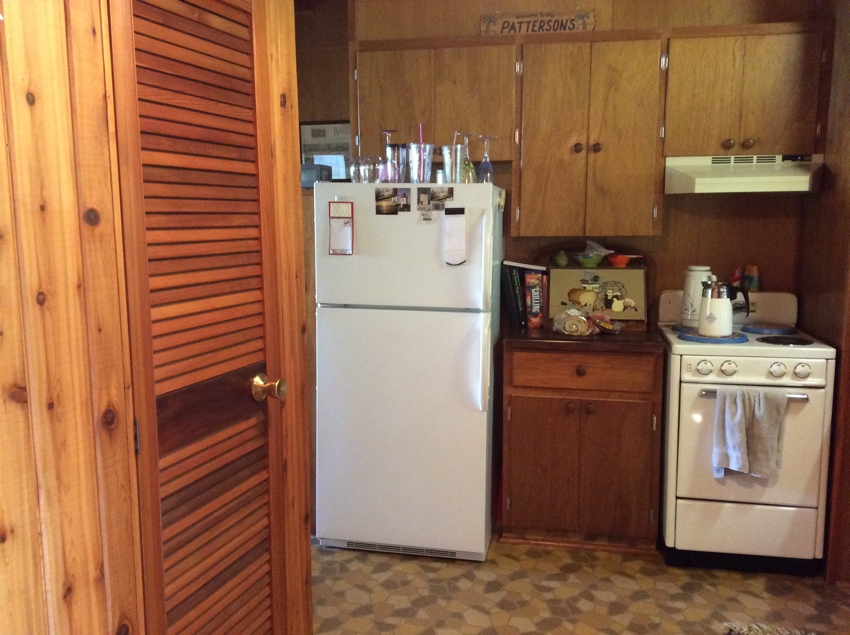 So… I set to work!
We kept the ceiling as it was… I chose light walls, designed new kitchen cabinetry complete with an island with storage for the kitchen, four barstools for relaxed eating and a bookshelf on the living room side.
Removal of the old wood stove which took up a huge amount of room made an instant difference.
New furniture and draperies and …
Voila!!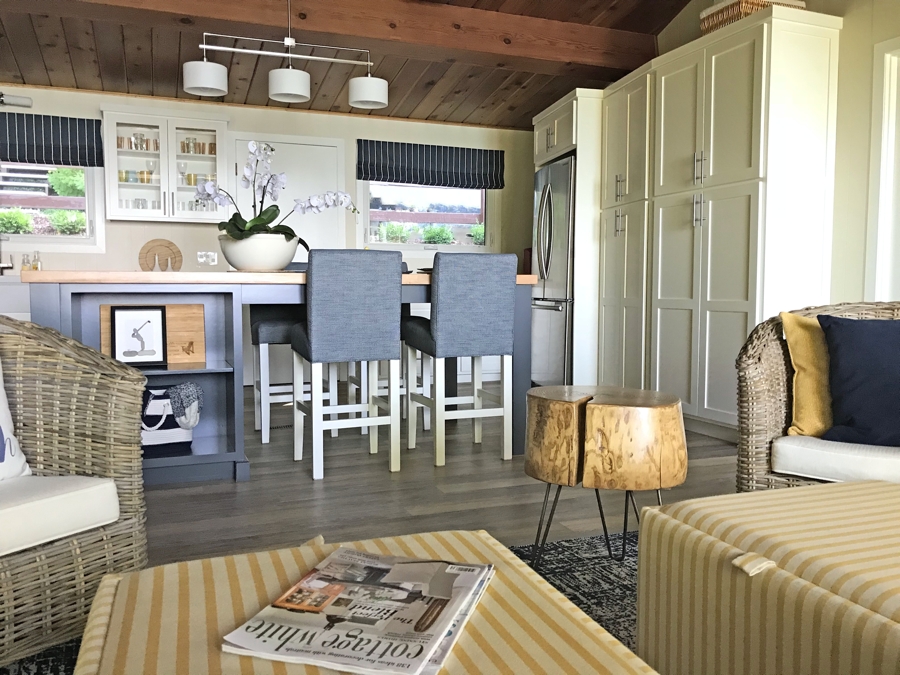 Hello Summer!!
Storage cubes that open up for storing extra blankets , books or games…
Casual but functional wicker chairs…
Area rug from Dash and Albert in a fun graphic pattern…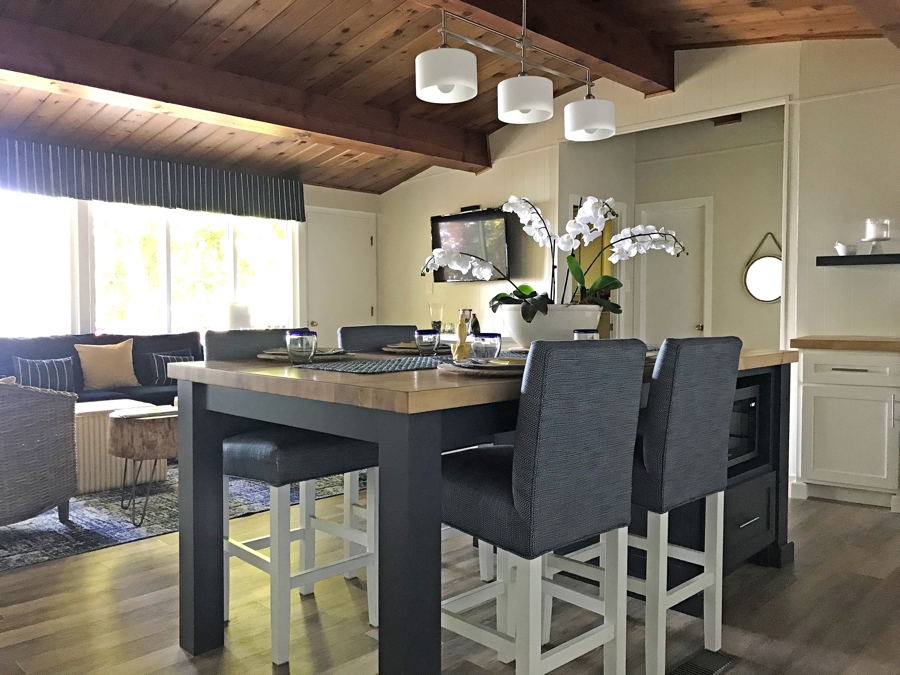 Butcherblock counters balance the ceiling and ground the space…
A simple striped valance hides the pull down blinds and brings a nautical touch…
I love this finished space and my clients seem thrilled! I hope they make another generation of memories here.