We were very excited when photographer Lauren Miller approached us about having BannockBurn 1878 featured on the HGTV Canada website.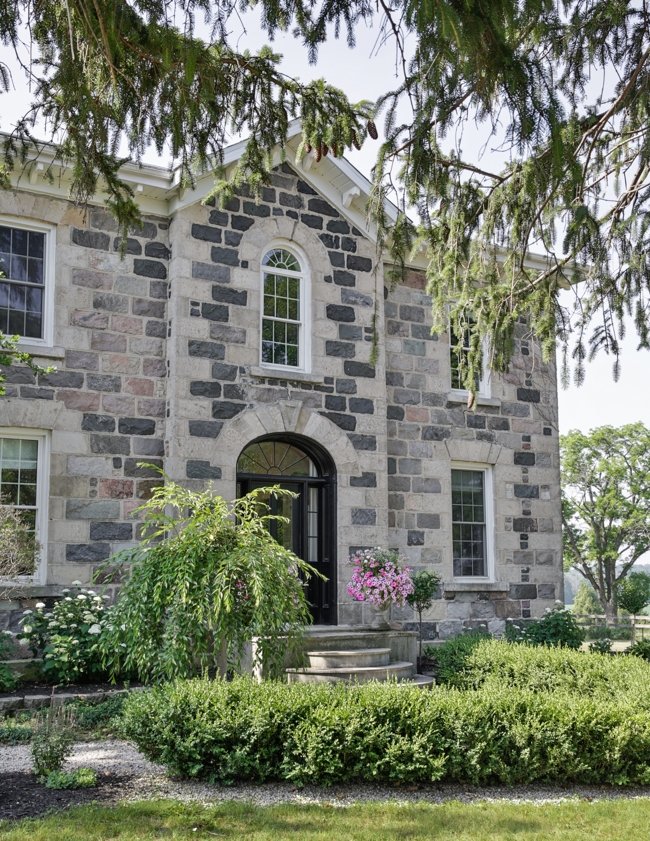 This is a taste of the article… to read the full feature follow this link.
This Stunning 19th Century Farmhouse Mixes Historic Details With Modern Design
October 2, 2018 Gabrielle Johnson, Photos by Lauren Miller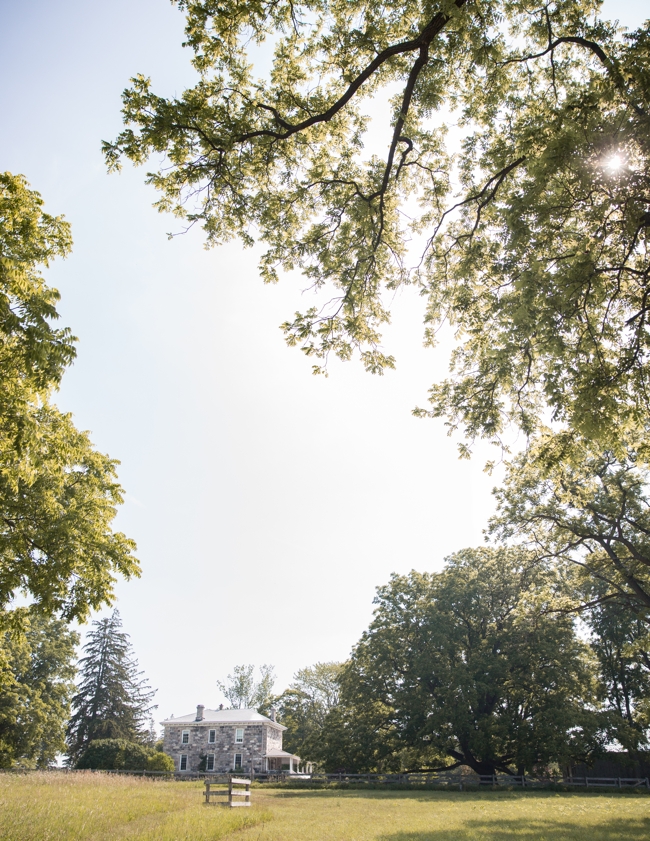 Designer Cynthia Weber knows better than most that love at first sight isn't strictly reserved for relationships — the phenomenon applies to real estate, too. When Weber fell head over heels for a rambling 19th-century farmhouse that was being run as a seasonal B&B, she wasted no time making the property her own.
Living History…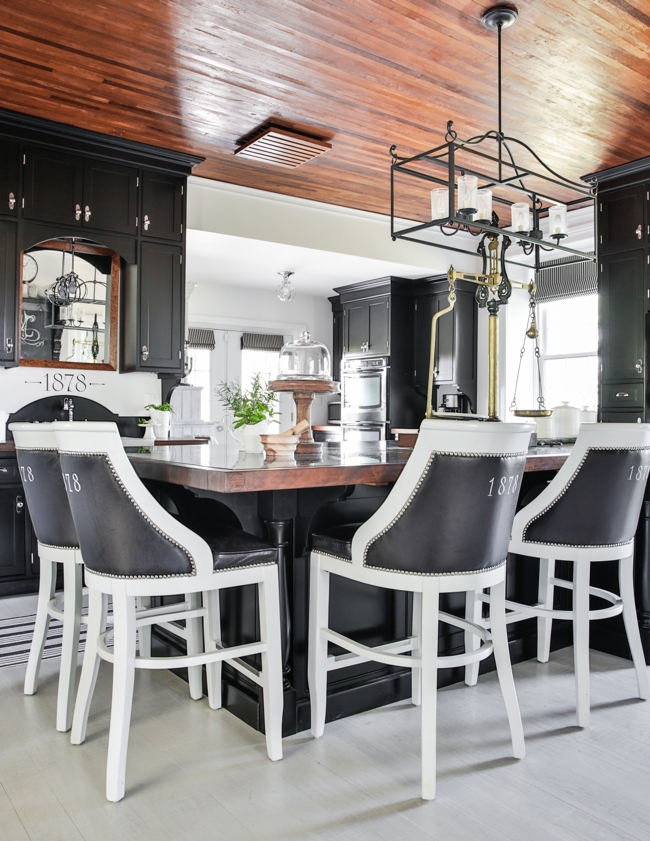 "It was very important to both Kent and I to do a renovation that suited the house while reflecting our personal style. I wanted to "Marry History" with "our story" says Weber. "Cultivating a historically sympathetic feeling while providing modern amenities was the goal," she says. In the Kitchen, the " 1878" painted above the large farmhouse sink is a daily reminder of the home's storied roots. The spectacular 5' x 10' kitchen island features a blue agate insert surrounded by black walnut.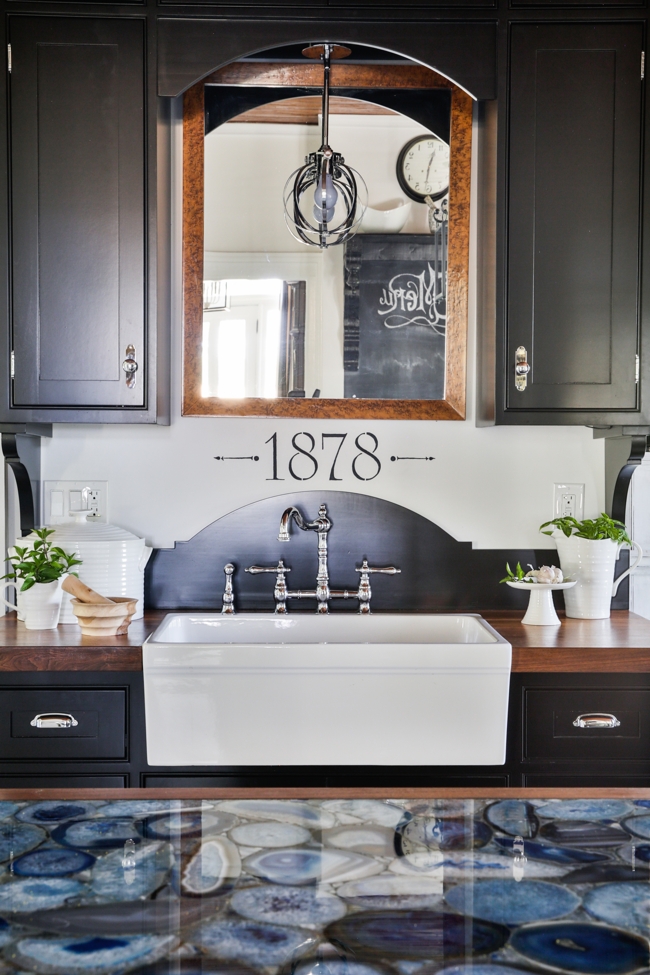 Dexterous DIY…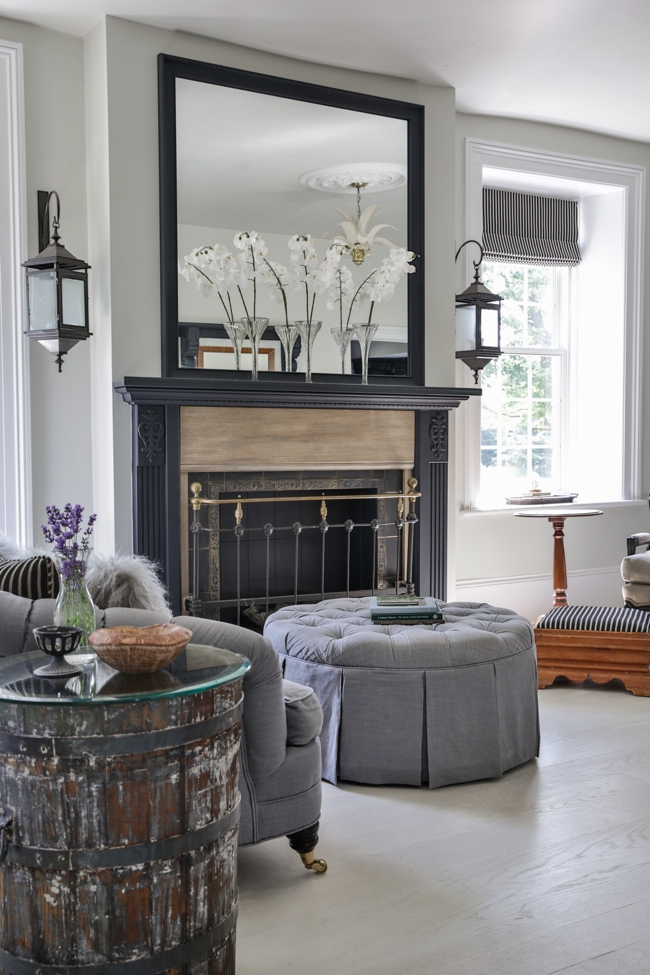 " The fireplace is a true DIY experiment," says Weber. "The chimney had been decommissioned many years before we purchased the house, and the tile was white with pink flowers_ it hurt me to look at it," she says. Because budget was an issue, Weber had to get creative. " I painted the tile black and rubbed it with a metallic paint to bring pout the raised pattern. We then added a salvaged brass and iron footboard from a Victorian single bed frame," she says. A large custom mirror (" To draw the eye up") and a pair of hanging lanterns complete the clever, luxe- for- less look.
Party in the Back…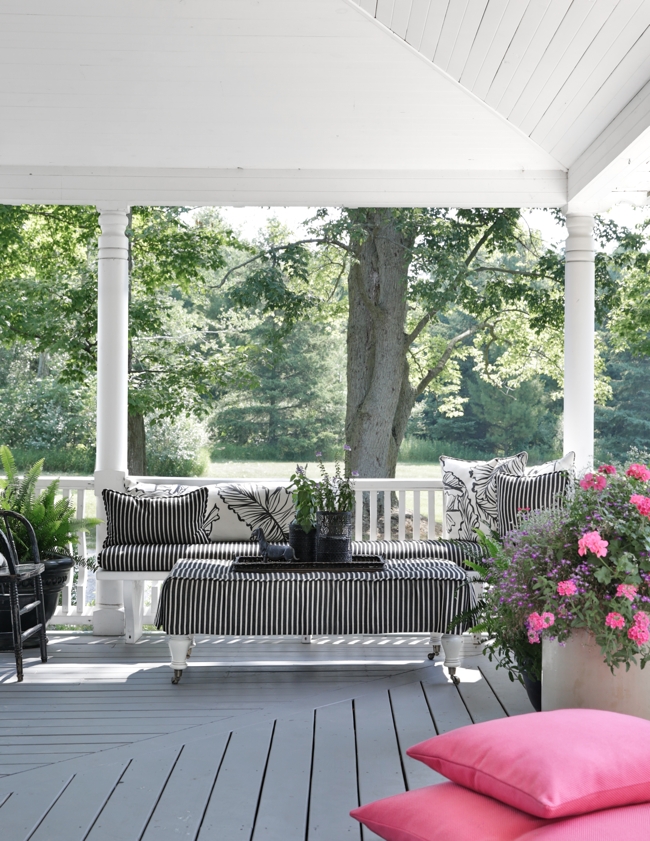 The historic farmhouse, muses Weber, has two personalities. " The front is formal and rather impressive with the black granite anchor stones and black hoop top door, but the side and back of the house have a more relaxed farmhouse feeling, " she says. " Basically, the house is dressed for dinner, but the menu is home cooking and the conversation makes you want to put your feet up and linger. I've tried to mirror that happy juxtaposition on the inside as well," says the designer.
Well… That is a taste of the feature… There are many more photos and commentary over on HGTV.ca
I want to thank Gabrielle and Lauren for all their hard work putting it together!!