I have been waiting to share this post for a long time!
My design studio at our past home Hoop Top House was a fantastic place to work.
It had wonderful light, open space, lots of hidden storage and two amazing wall units for my sample books.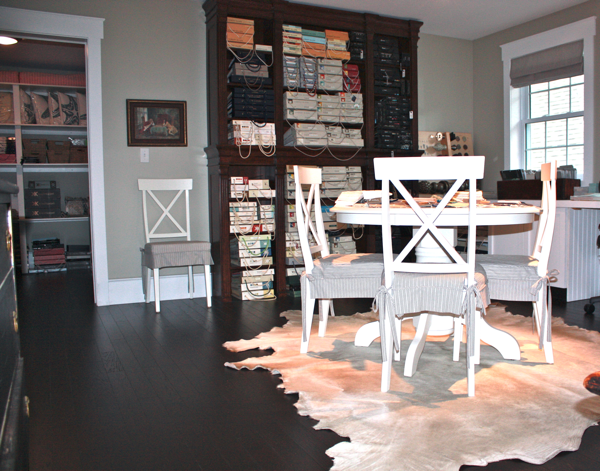 It was a  well-suited space to be creative and I loved it!
Since we moved to BannockBurn 1878 I have been working out of an upstairs bedroom.
I sit in an antique chair in front of a tiny round table surrounded by a chaos.
Fabric books stacked like wobbly statues in all corners. Resource books, files, office supplies all strewn about…
It is not pretty!
So unattractive that I am actually not physically able to show you…
It is just too pathetic!
But, don't shed a tear for me.
I am so very grateful to have the chance to live in this amazing historic house. I know how lucky I am and …
Besides, my plight is short term!
Plans are underway!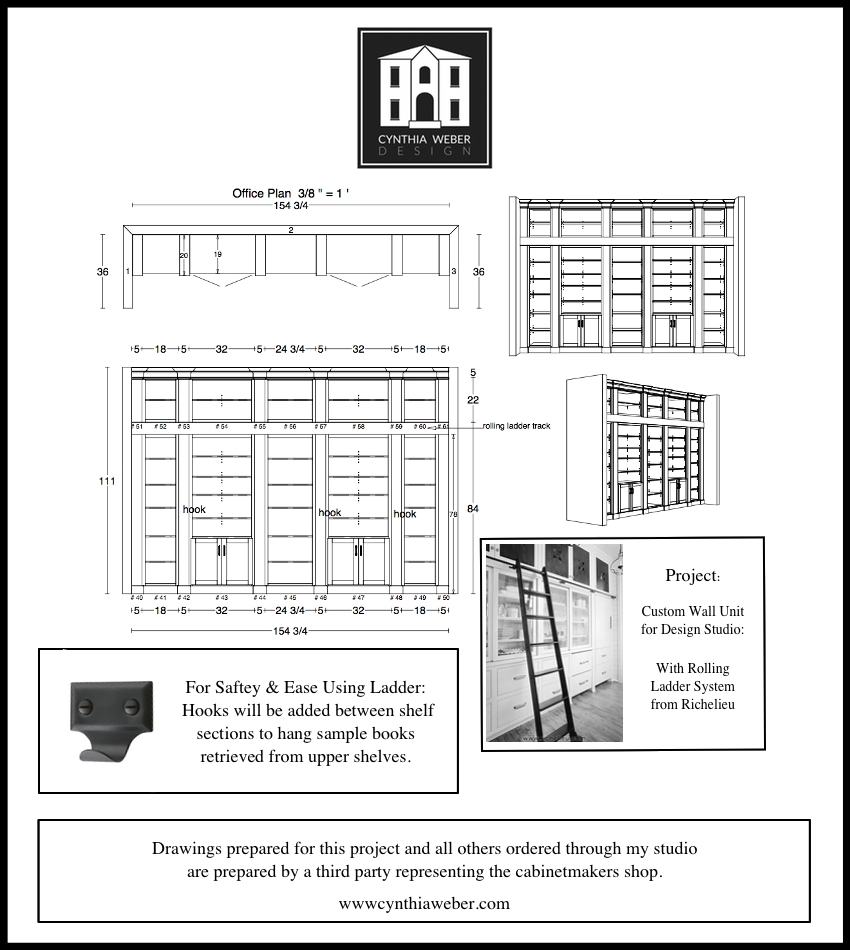 I am looking forward to having an organized space again!
This built in wall to wall unit that takes style direction from a library space will take advantage of every available inch of height as well as width.
I will mainly use the shelves to store and display my fabric sample books.
I have included doors on the lower section for files, resource materials etc.
The rolling ladder will allow me to store memo books I don't use often up high and the hooks mounted between the shelf sections will give me a place to hang the books as I come down the ladder. ( that was Kent's idea and he wants full credit! )
I will have a desk in front of the window overlooking the vegetable gardens.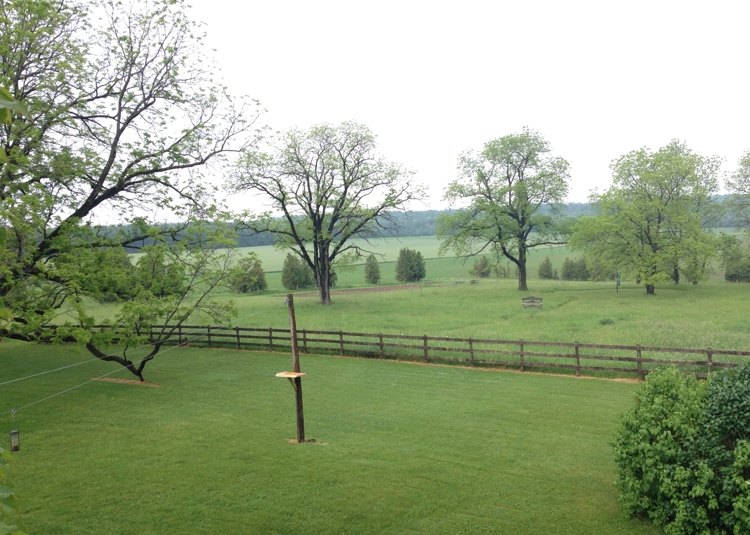 I think it will be a lovely place to be inspired and work on client projects!
So those are my plans!
Stay tuned for the big reveal…
Late July most likely will see it all completed.
In other news…
I am very pleased to be involved in an upcoming house tour.
31 bloggers from Bhome will be sharing their homes and gardens with you next week.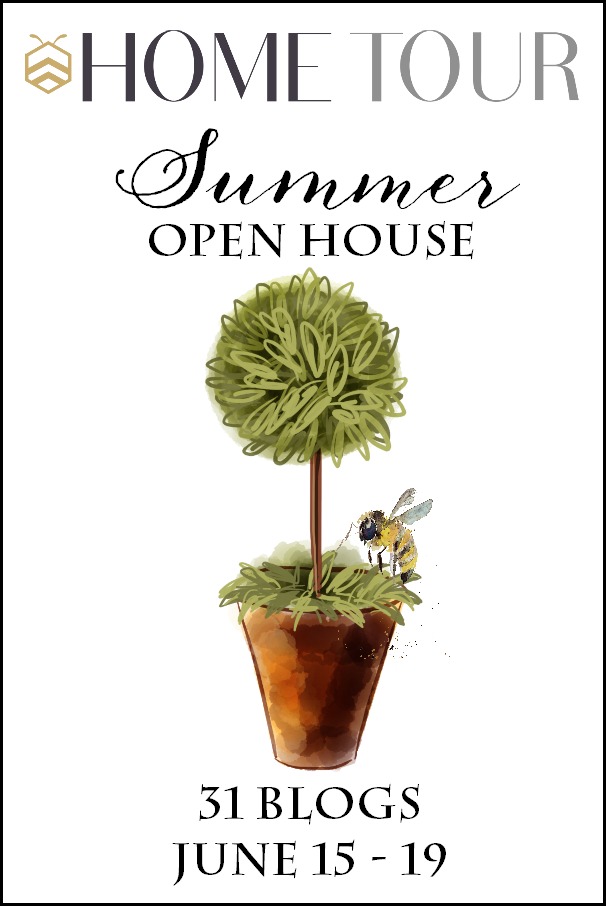 I hope you know all about Bhome!
If you aren't familiar with it yet you can read all about it in this post.
I am on the tour Thursday June 18th. I hope to see you back here then!