Do you ever get ahead of yourself?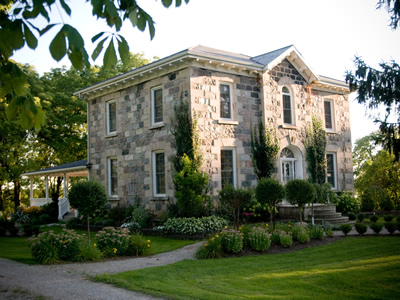 Planning and dreaming, making long lists in your head of all the things you need and want to do…
Projects, organizing, renovating, cleaning, entertaining…
Decorating for the holidays…
Yes?…
Glad to know I'm not the only one!!
I have been making some progress with my mile long list but I must admit… since we moved to this house six weeks ago our lives have been a whirlwind of activity.
It has been and will continue to be a creative and fulfilling time in our lives both personally here at BannockBurn and with our redesigning project for The Little Inn of Bayfield.
That said… It is also… Very Hectic!!!!
I thought I would give you an update on what we have been up to here at the house since moving in.
I am hoping that by sharing what I have been able to do so far it will make me feel a bit better about all the things I haven't had time to get to yet!!
I will let you know at the end of the post if it worked or not!!
I'm betting on perhaps not since even while I am typing I am having a sub level convo with myself compiling yet another list to do after finishing this post…
Since the day we moved in we have been tackling projects…
Within a few minutes of owning the house Kent was already diving in …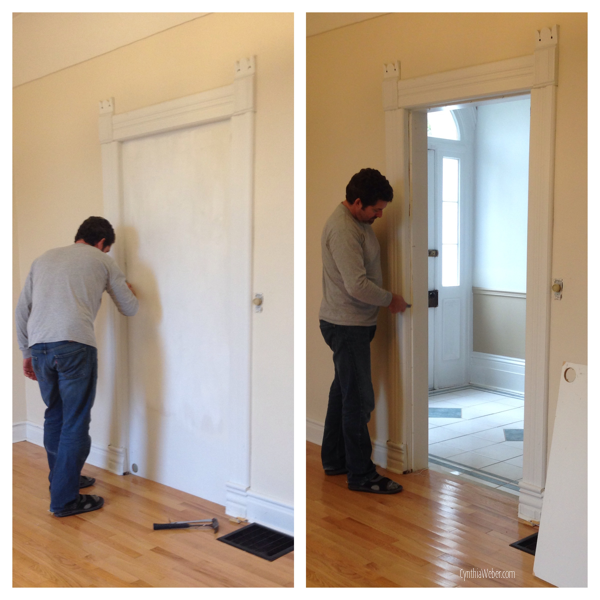 Opening up a closed in doorway from the foyer to the dining room.
A few hours later I was stripping wallpaper off of the kitchen.
I don't regret that effort in the least!! Although it took me a few sessions to get it all completely off.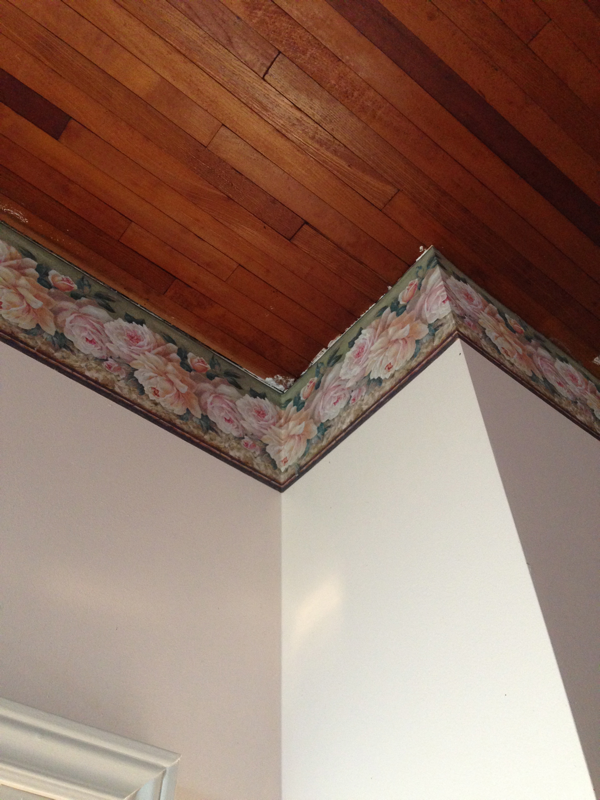 Most definitely a good call…
Spencer came to stay that first weekend and we decided to rip out a run of countertop and cabinets that were partially blocking the views out the windows.
We wanted to see what it would feel like with that sightline expanded.
I believe he was here for about an hour when we started ripping.
It went from this…
and yes, that is a peachy pink wall colour with matching peachy pink floor tile… don't be jealous…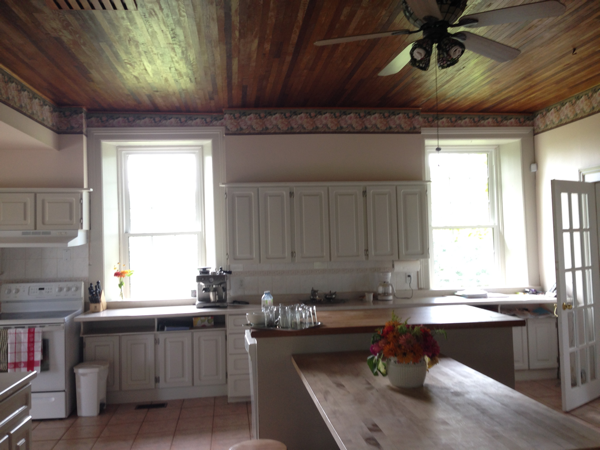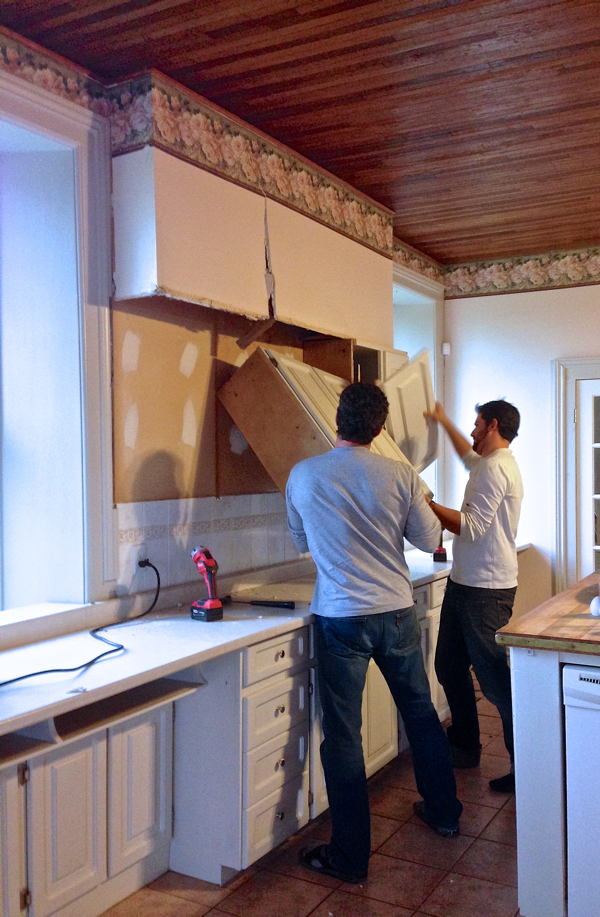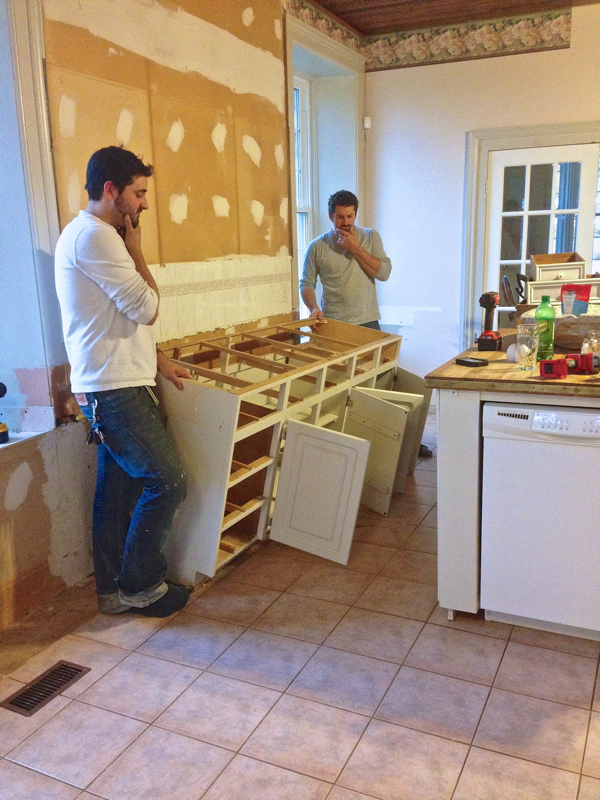 To this…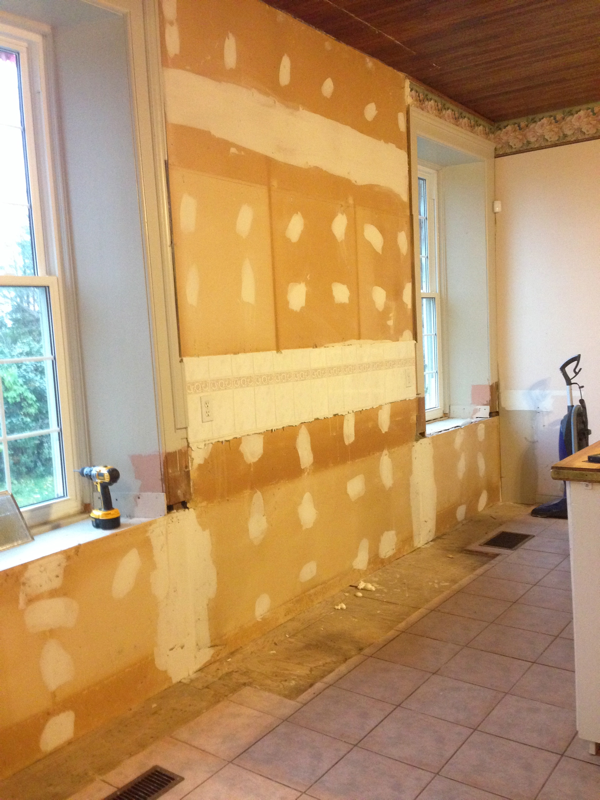 Since this picture was taken we have removed the tile, fixed the drywall and primed the wall. Kent also put plywood in to level the floors where there was no tile under the old cabinets.
Now we will be in a holding pattern for awhile.
I am hoping the new kitchen will move to the top of the list by the summer.
I have big plans for this kitchen…
BIG!
BIG!
BIG!
But for now at least we have those amazing views out over the pasture to enjoy.
If you follow along on Instagram you may have seen that I painted some floor tile out with black tremclad…
I know this is not recommended and I am most certainly not recommending it myself but it is a means to an end and I must say, it seems to be holding up rather nicely… Knock wood!
It looked like this before we moved in…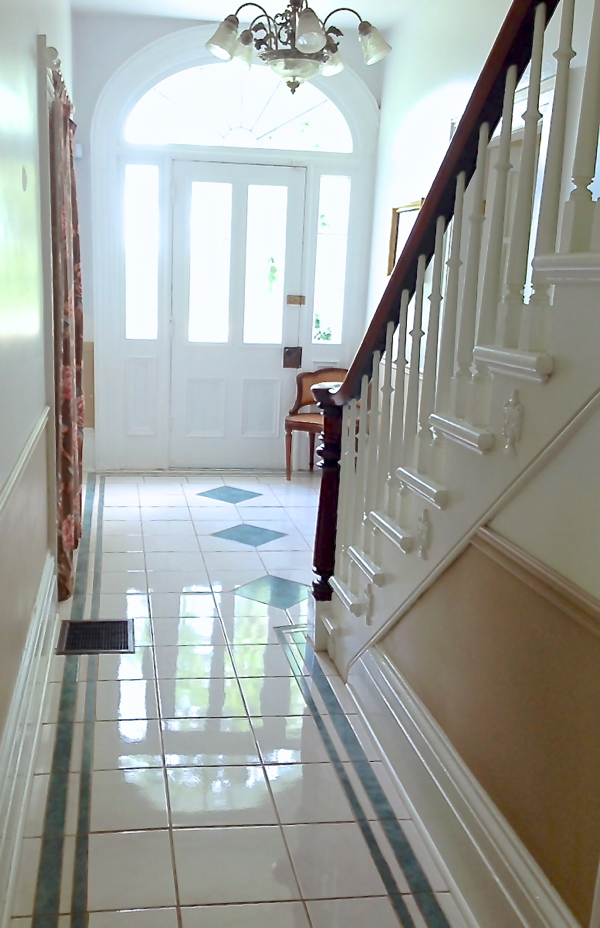 You can see the drape that was covering the doorway we opened up.
The lower wall colour was brown and I wanted to lighten things up so I repainted everything from the baseboard up to the ceiling in a BM colour called winter white.
Then I painted out the tiles…
We also replaced the fixture with a lantern style called Clarendon from Hinkley lighting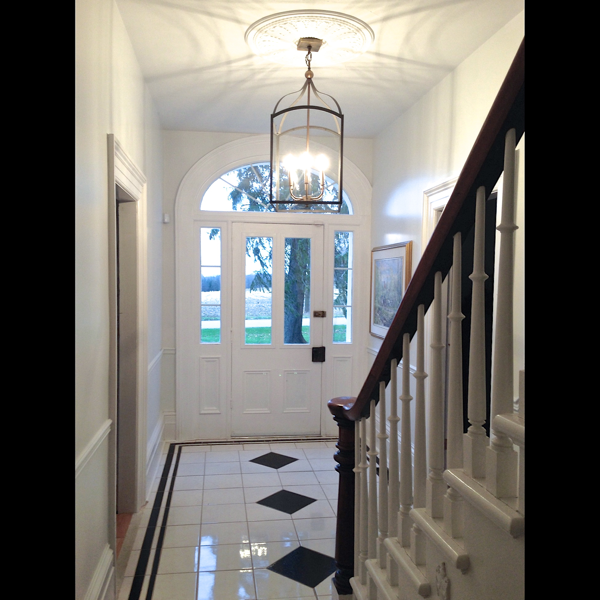 I am pleased with how it came together.
Some other areas of the house have been attended to by my paint brush as well…
The upper hallways, our master bedroom & bathroom to name a few.
I promise to show these spaces once they are complete.
Well, that gives you an idea of what we have been up to in our free time!
I am going to go have a little lay down and most likely… make some more lists!
I do feel a bit better BTW… We actually have accomplished quite a bit, perhaps I will let myself off the hook … just a bit!
As for holiday decorating… I think I may just start that next week. 🙂