Did I get your attention?
I love the holidays… the decorating, family dinners, entertaining friends, snow, hot chocolate and the beautiful music…
All of it!
Now,
I know this is going to sound crazy…
but, give me a moment and I will try to explain.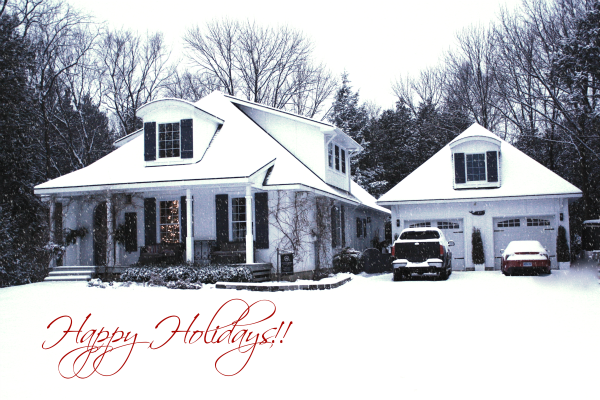 The last few months have been busy and productive for Kent and I. We have had some amazing client projects, we did some traveling, some home improvements at Hoop Top House and we shared all of it on the blog…
and, it has been lots of fun.
It has also taken a lot of extra time and energy… the sharing on the blog part I mean.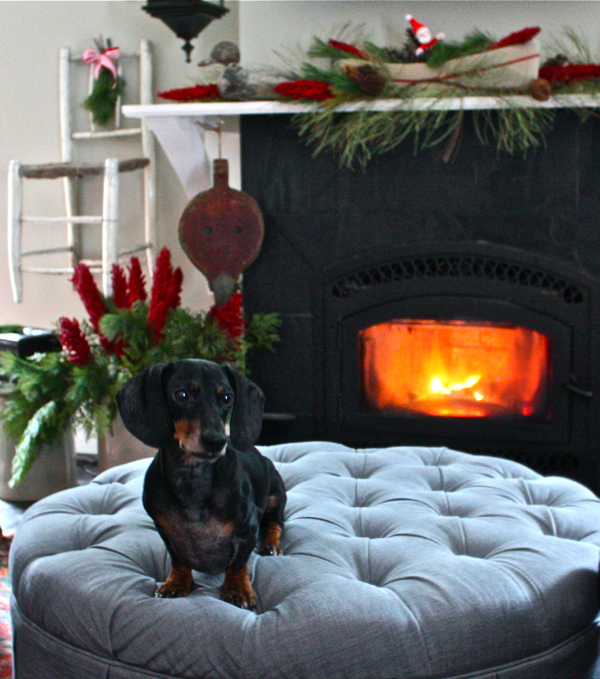 Anyone who writes a blog will understand what I am talking about…  first there is the project and all the work that it involves, then the photographing ( which I must admit… isn't my forte!) then there is the writing of the post, the editing, the social media promotion…
the list goes on… and on.
I am not complaining, I have enjoyed it very much.
but, the other week when we were finishing things off for Jess & Brad's cottage and I was feeling overwhelmed by the deadline of decorating the house to share it on the blog…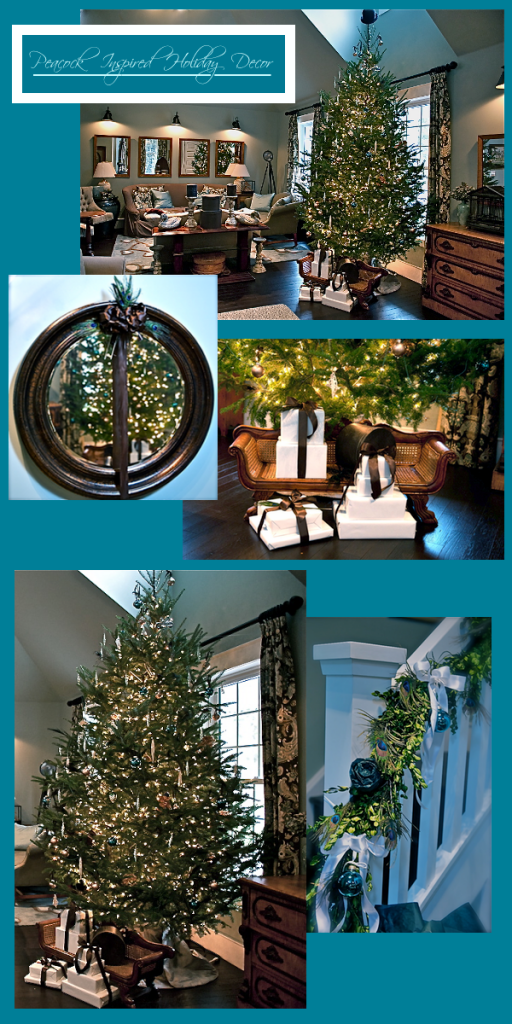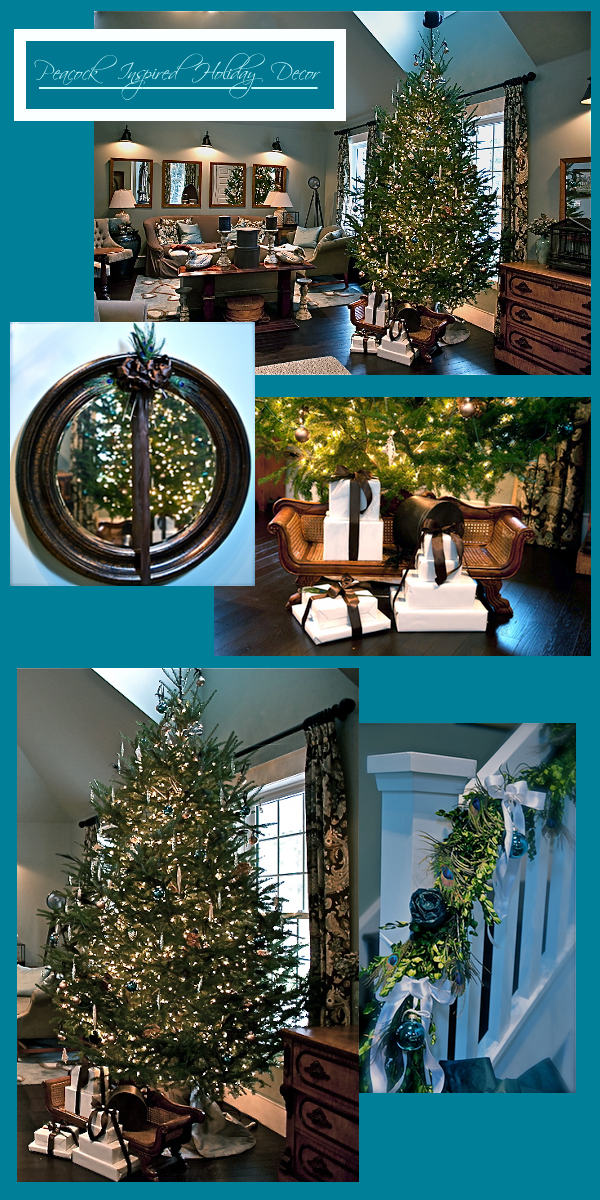 I had a moment of clarity in the form of my handsome husbands musings…
He took my hands and made me stop and look him in the eye. He waited until he knew he had my attention amidst all the boughs, bows and berries…
and he said…
" Why are you killing yourself? You aren't even enjoying this… Can't we just take the pressure off and keep Christmas to ourselves?…"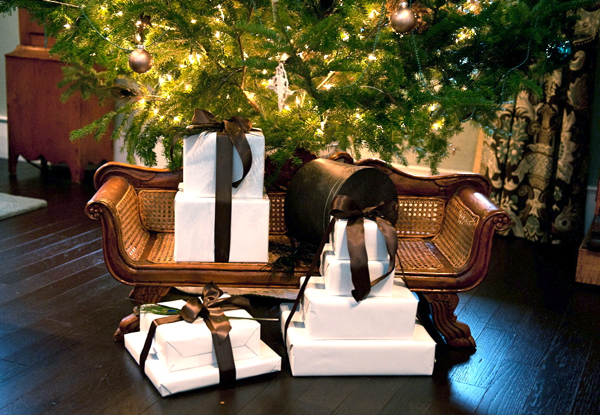 I looked at him like he was crazy… " But, people want to see it all decorated, it's what I do… " I said.
"So what?" was his reply.
I was a bit dumbstruck… and then the penny dropped.
You don't need me.
You have tons and tons of beautiful holiday decorating inspiration all around you. Pinterest,  blogs, magazines, Christmas decorating specials on T.V…
It is everywhere!
I felt this huge weight lift off of me.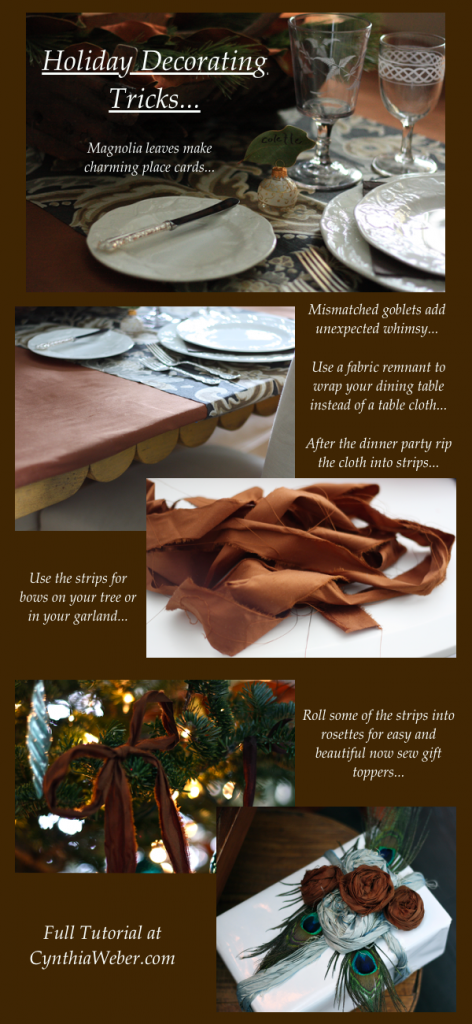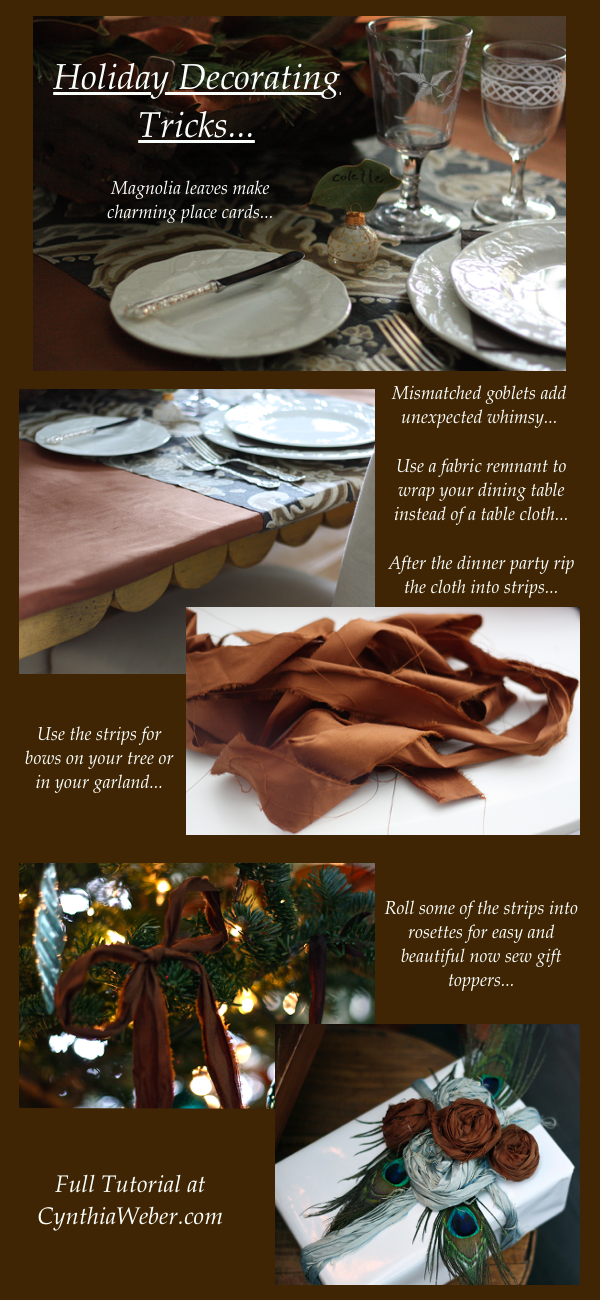 Then, I let myself off the hook.
Can you forgive me? Can you maybe understand and relate?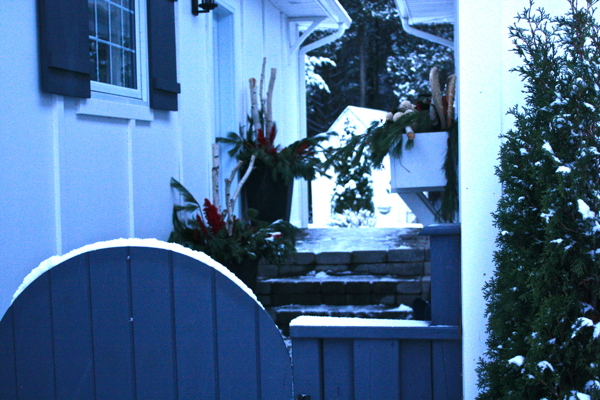 Now, I don't want you to think I stopped decorating and cancelled Christmas or anything!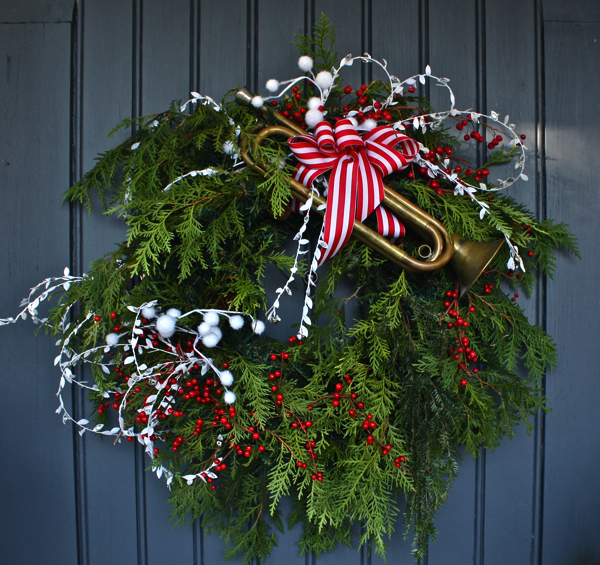 Far from it.
In fact, I got my second wind and decorated up a storm!
Hoop Top House is looking good with two beautiful trees including this 14ft. on that our friends gave us from their backyard…
They wanted it gone BTW… I promise we didn't just go cut it down!
The little chairs by the fireplace are dressed and  waiting for the guests to arrive…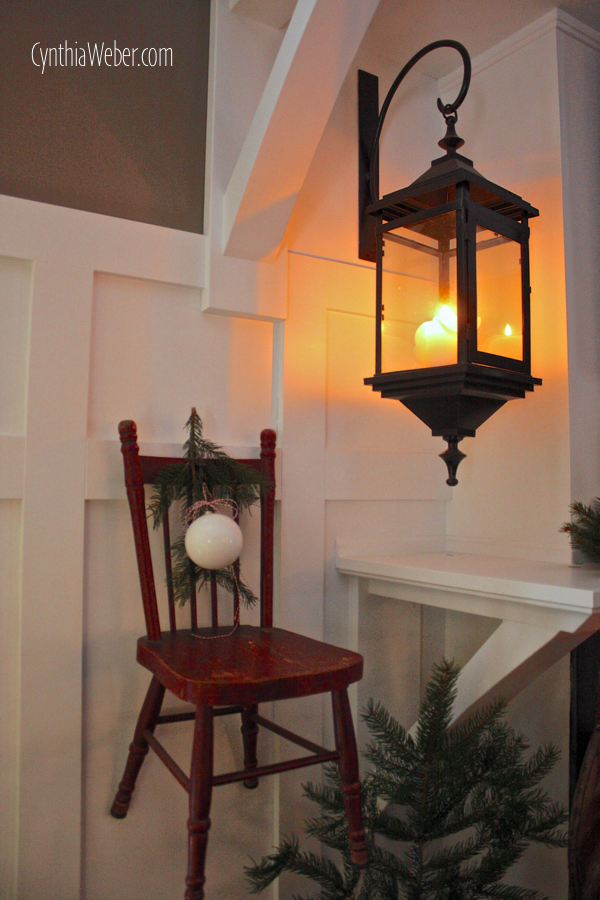 Pretty little details are around every corner…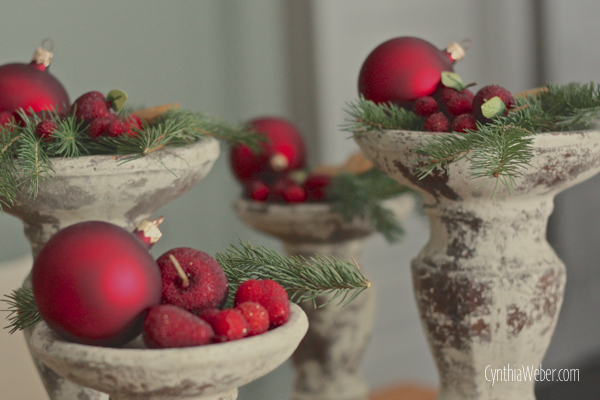 and I went a bit mad for the vintage postcards…
Hanging them from the trees as ornaments…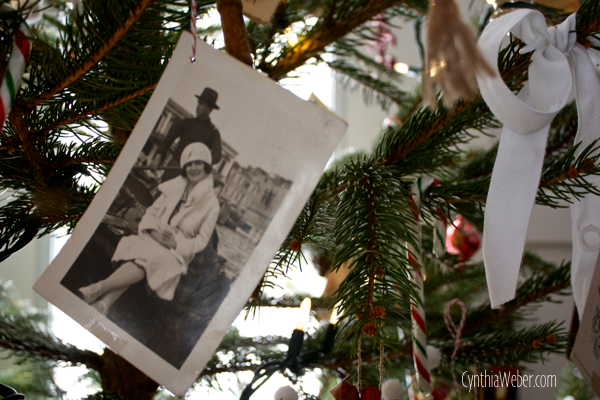 and, tying them to boughs around my mirrors…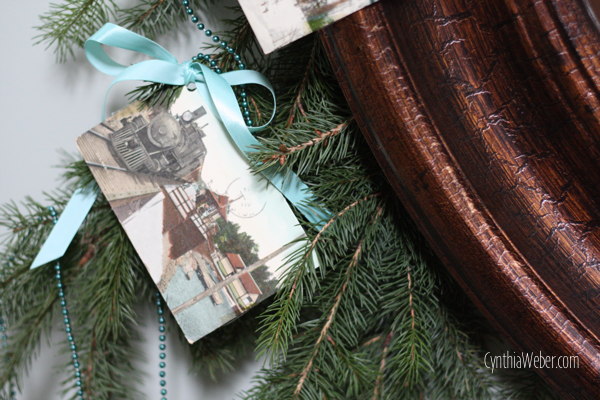 I am planning to relax and enjoy this Christmas to the fullest…
I intend to eat and be merry while enjoying my wonderful family and all the laughter, teasing and antics that they bring with them!
I hope you do the same!
Am I forgiven?
🙂
Thank you!
I knew you would understand!
Wishing you and yours a fantastic Christmas!
All photos in this post are from our home this year and in years past. Search "Holiday" if you would like to see the posts on past years decor ideas!