I really thought it would be done by now!
The kitchen, my studio, all the finishing touches… every room put back together and camera ready!!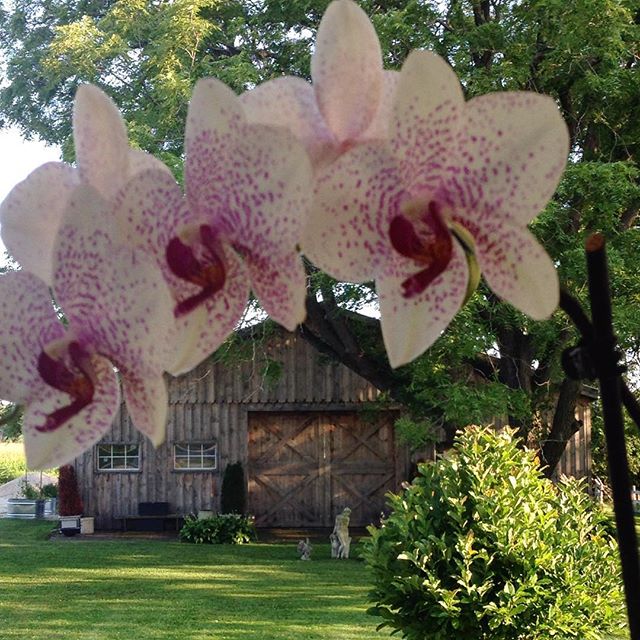 I did…
Truly!
I actually am very good at estimating timelines for projects,  expectation management and I am a scheduling master.
That is with clients…
On my own projects…
I am always pushing timelines, unrealistic with my own expectations and a scheduling misfit!!
That said…
We are making progress!!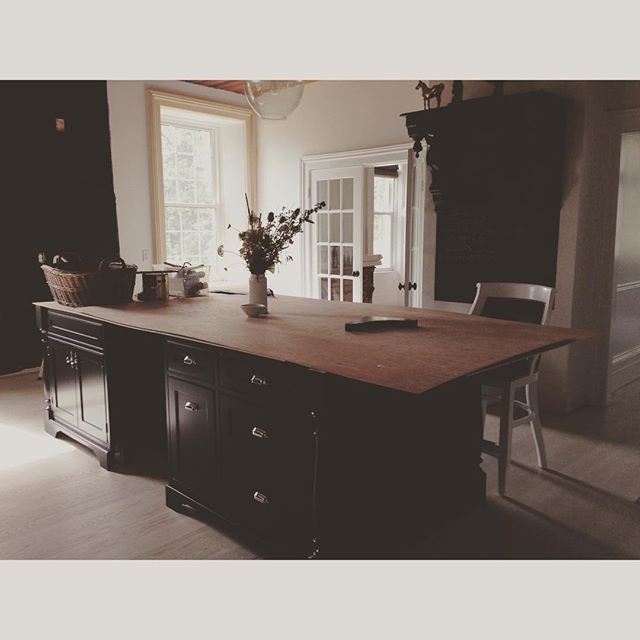 The kitchen cabinets are being installed as we speak. It has taken longer than expected for a few reasons but the bottom line is…
They are exactly what I wanted, the quality is excellent and I am over the moon!!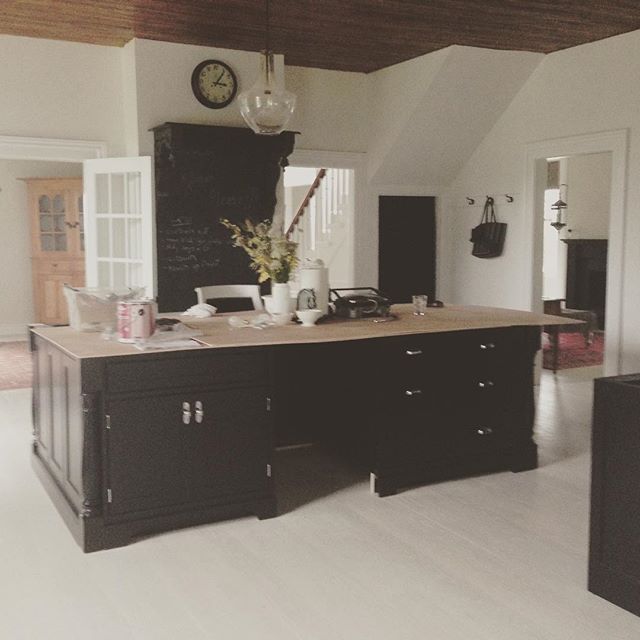 These photos are absolutely terrible… why you ask?
Well, the truth is we are running so fast and juggling so much right now… I snap as I scurry!!
I promise, there will be professional photos taken when it is done!!
Until then, it is either this or radio silence!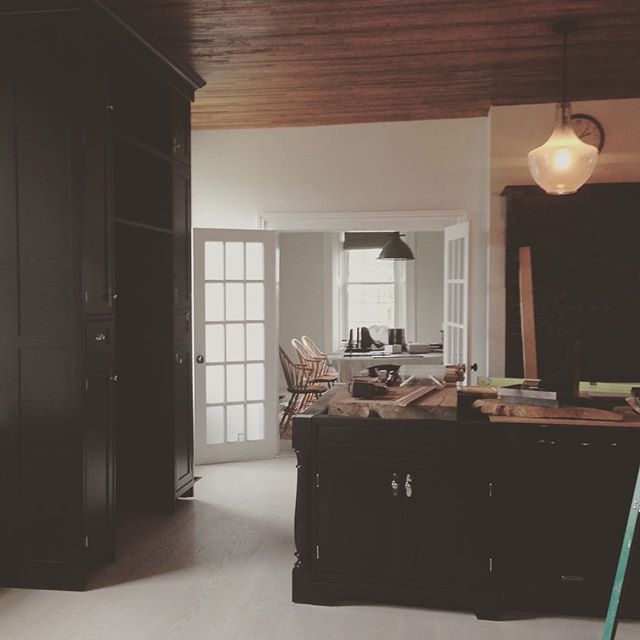 Getting this fridge unit in was a big job.
At a staggering ten feet tall you can imagine the logistics!
The chrome details on hinges, knobs, backplates and pulls give a touch of bling.
The whitewashed floors and walls set the stage for the black cabinetry…
I am so glad we decided not to paint the ceiling!
I am loving the wood and when the black walnut edge grain counters go in…
Bliss!!!
As for the blue agate for the island…
Be still my heart, I really can't wait!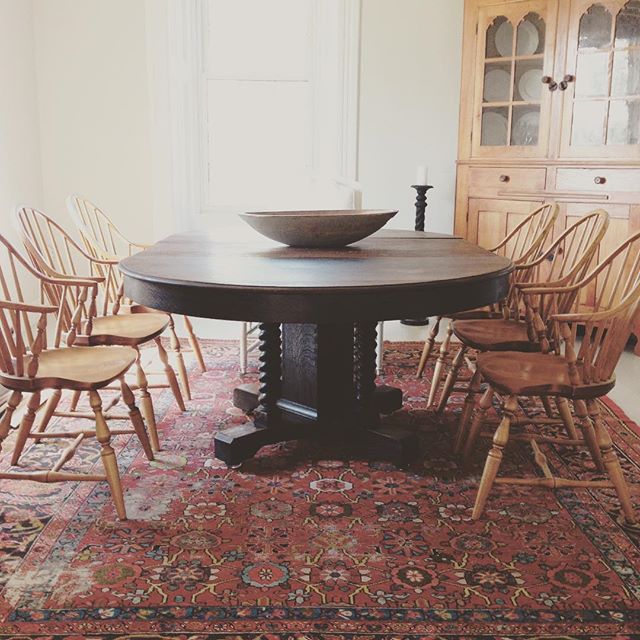 We also found this great oak dining table. It is a beautiful way of repeating the mix of woods…
An extension of the kitchen but in a slightly different way.
So, there is trimming of cabinets, touch up painting etc. left to do.
Kent is making the custom baseboard to match with the original style in the foyer.
Then we can start to place art, accessories etc.
Baby steps.
Another wonderful development recently is from mother nature.
As the fall approaches the sun is moving back towards the kitchen windows which means some spectacular sunsets are in our near future once again!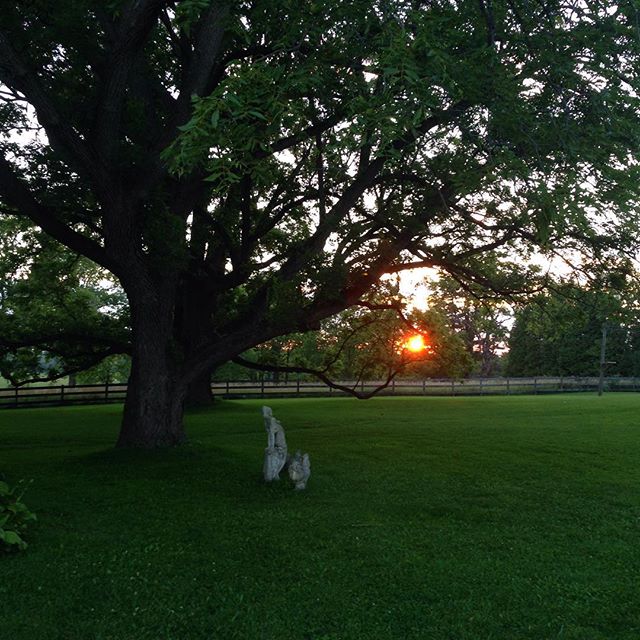 I want to take a minute to talk about the blog before I go.
My client projects are very important to me. I am truly blessed that people want to work with me and are willing to wait sometimes months for an opening in my calendar. I have been trying very hard to balance these projects and the renovations here at the house but it has been a challenge.
The one thing that has been pushed to the back burner a bit is the blog.
Although I do enjoy writing posts and sharing projects I am finding the demands of everything leaves me little time to devote to it.
So, I will continue to post as I can.
I see Instagram as a way of sharing on the go so to speak and I will continue to post there regularly.
I hope you follow along!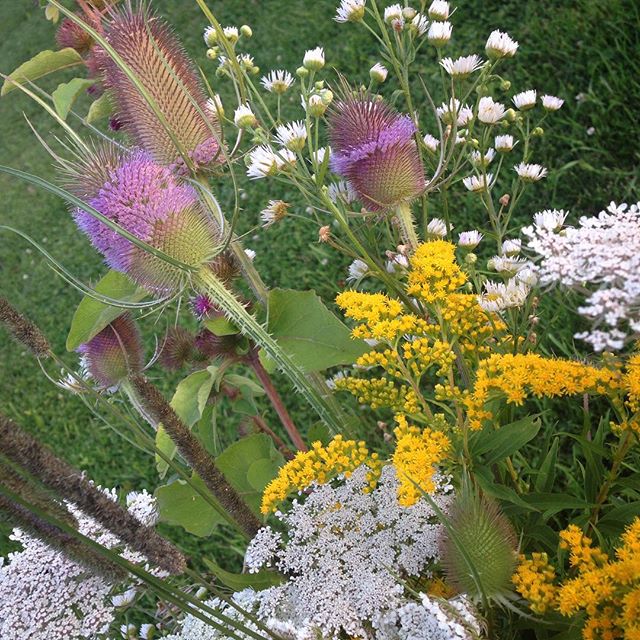 Kent gathered up these wild flowers for me when he was taking the dogs for a walk in the pasture… I hope there are some beautiful flowers in your day today and if not…
Please share these!!
xoxo
Cynthia