Let me start by saying that this has been a wonderful project, the best in fact.
Not only was it for my parents which was very special but we also got to spend some time with our son Spencer, he helped us with the renovation.
Working together and having a few laughs ( as you will see from some of the crazy photos ) was a blast!
 I think you have waited long enough… What do you think?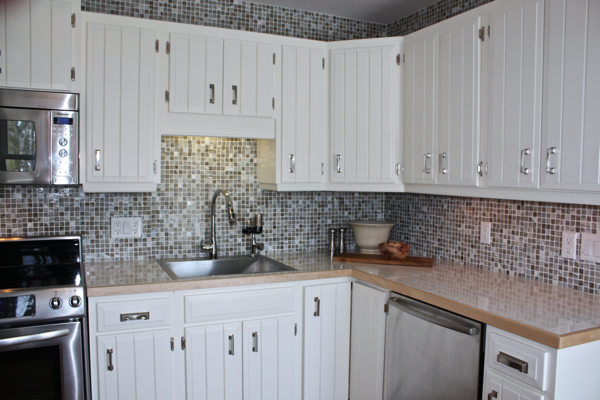 Ok, Now I will give you the full story… I am warning you… there will be a lot of photos and some less than flattering anecdotes!
We left our place last friday and headed to my parents house in a snowstorm with all the cabinet doors ( which we had sanded and painted at our place to save some time), our two dogs and all the tools and gear we would need loaded in the trailer.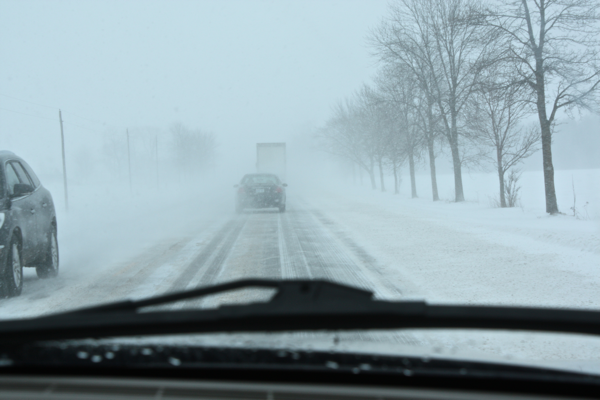 This was the white knuckle driving conditions.
We arrived safely and unpacked everything.
I must admit, after packing up in the morning, driving through the snow for an hour and a half, unpacking and getting geared up to start work… I was already tired!
The timeline was tight… we had a week while  my parents were on vacation.
For the back story of how all this came to be,  see my post from last week.
I will give you a little reminder of what the kitchen looked like before.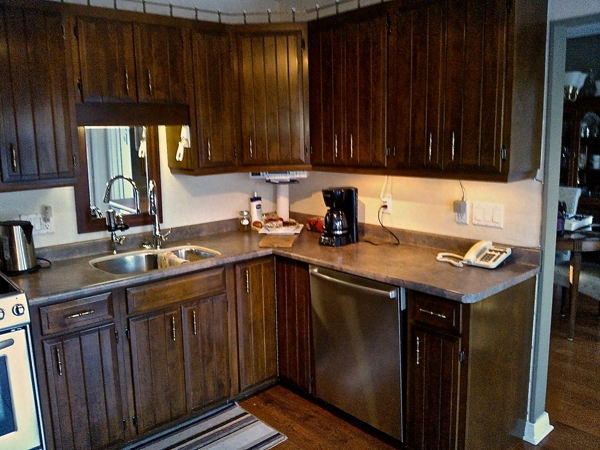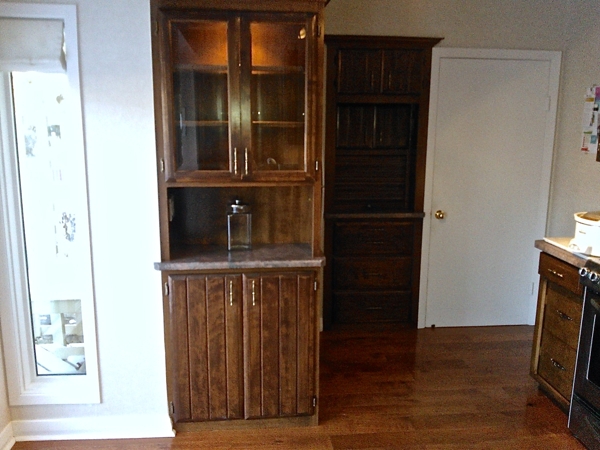 The cabinets were 30 years old and while they were not in bad shape, they were very dark and had pitting from years of use that neither of my parents liked.
Also, when the hardwood flooring was added a few years ago there was not enough contrast and the room began to feel small and darker than it was.
Our mandate was to sand the pitting out and paint them to brighten the space, add a reflective backsplash, replace the counters, get a more functional sink, update hardware throughout, paint all trim and walls and replace the windows… in a week!?!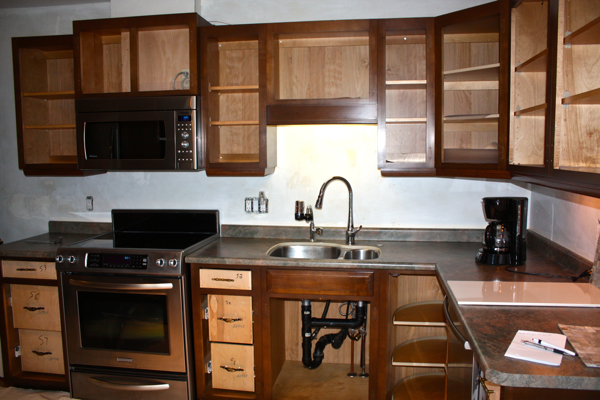 You can see the kitchen here without the cabinet doors.
The counter was also dark and that sink was truly tiny and more suited to a bar than a kitchen.
Take note of the drawers… I am not sure why but there are drawers covered by doors… so basically double the hardware and painting because you open a cabinet door and then have a bank of drawers inside… what? 
The weekend was spent sanding the cabinets and beginning to paint.
By the time we were done four coats of paint were on those babies!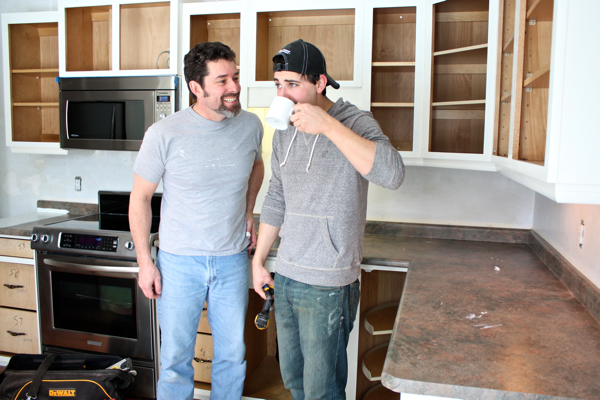 Oh, my boys…
Lets just say there was coffee involved…
I believe the conversation was something like… "Hey Spence, want to help take the countertop out?" and Spencer said… "I need a coffee fella if we are going to start ripping! "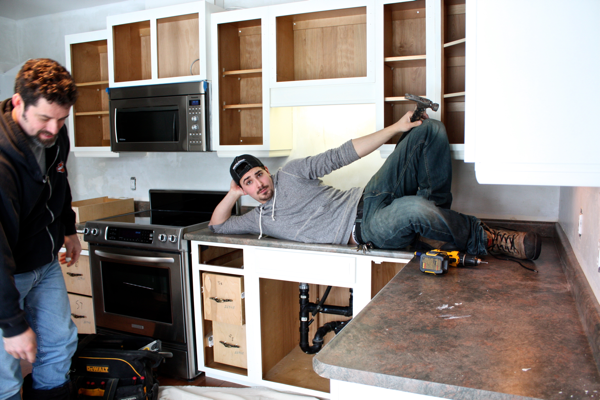 "Mom, take a pic of me laying on Nana's counter… she will be dreaming of my workboots and where they have been for months!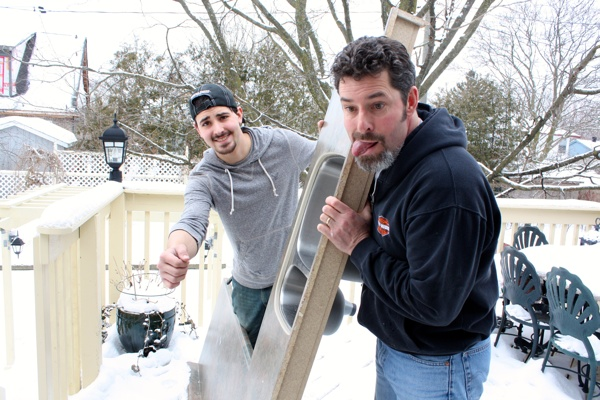 Out it went, handy to have a deck right outside the kitchen!
I told you we like to ham it up didn't I?
Self deprecating moment alert…
How preoccupied with this project was I you ask… well, by Tuesday we were sourcing cabinet hardware, the sink and various supplies for the counters, etc.
I was walking around the hardware store thinking to myself " Wow, my back is killing me, I feel unbalanced… dizzy almost."
Yup, I looked down and saw this!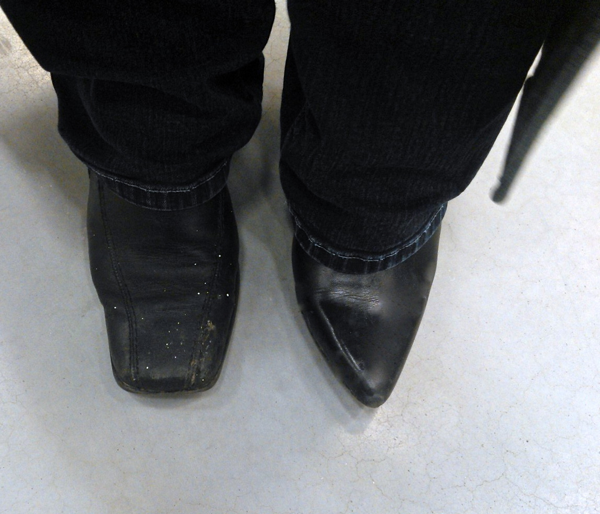 Now, I usually try to give a relatively put together image… you know, to instil confidence in my clients that their homes are going to be beautiful after I am done with them… not so much on Tuesday i'm afraid!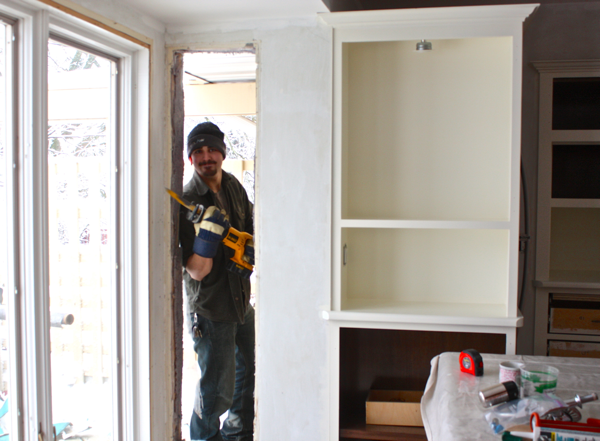 The windows came out on Wed. Spencer couldn't resist mucking it up for the camera again… he is such a ham!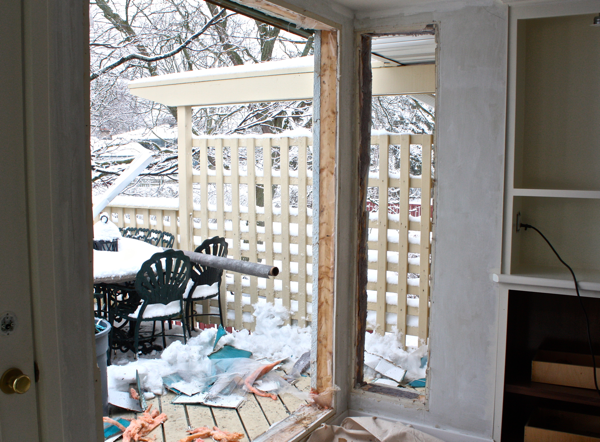 This large window needed replacing. We wanted to make the kitchen function better.
I know it seems counter intuitive but I knew it would actually seem bigger with less windows.
The views out to the backyard remain but framing in that narrow side window extended the kitchen out further visually and provided some added privacy.
Replacing the large window with a bar height double hung window will make it possible to build a bar height counter across with bar stools below and add about 10sq. ft. of extra counter space. They will also be able to use the windows as a pass through to the deck for summer entertaining.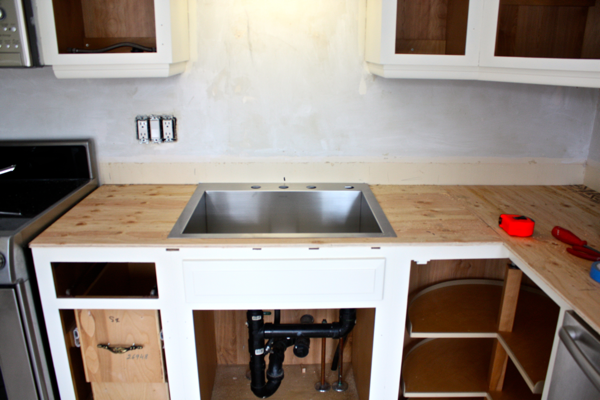 After the windows were installed and new drywall was being finished we worked on building up the counters in prep for the large glossy tile. The new sink is stunning… I love it!
We couldn't resist popping it in to see what it was going to look like.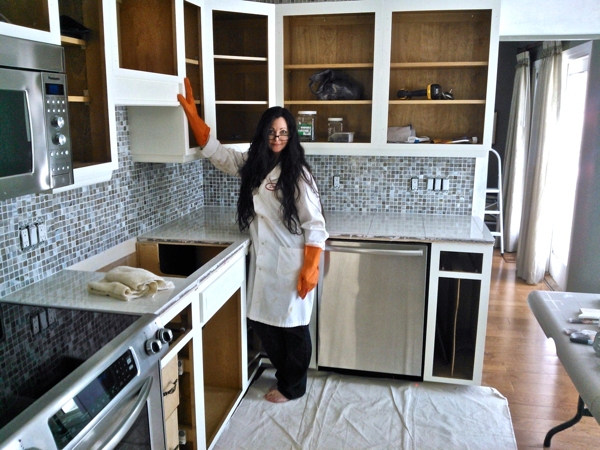 The next few days saw the counters and backsplash installed…( see, I can ham it up too!) yes, my friends… I work in bare feet, I know mom, relax, I had just vacuumed!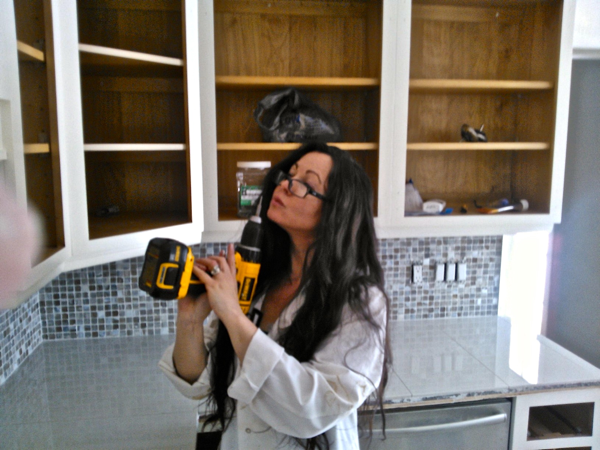 That drill is hot!
More painting, finishing and a last minute call to my folks begging for another day to finish and we were ready for the big reveal!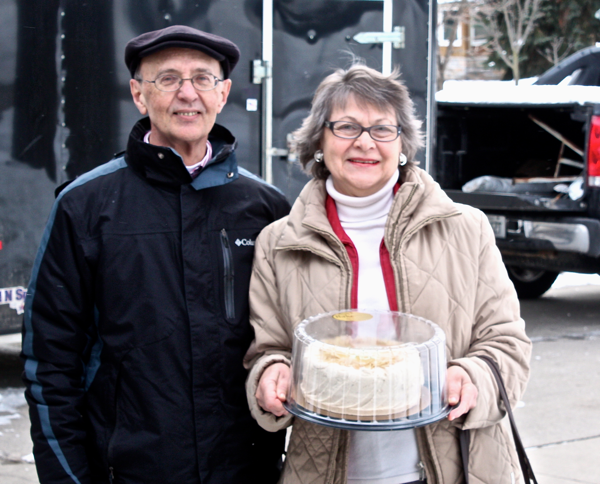 They arrived with a thank you cake… so cute!
I knew they were itching to see but I made them pose for the before pic.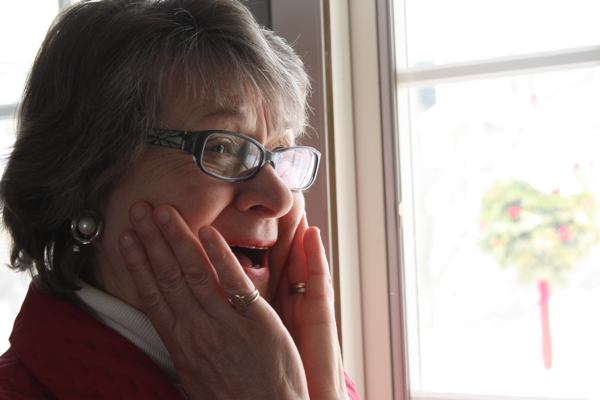 I think she may be pleased…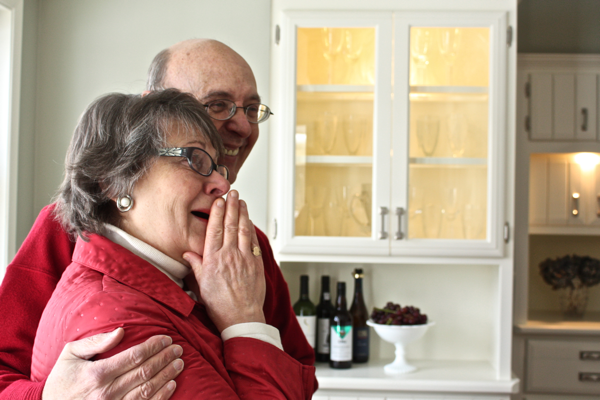 Yes, I am pretty sure they like it!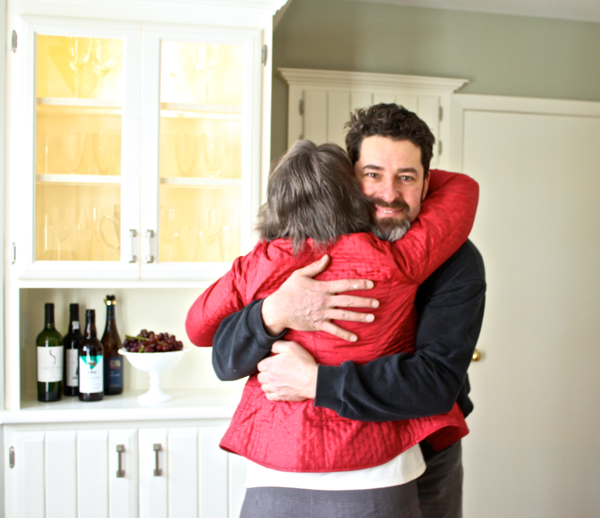 The best thing about this picture for me is that Kent is looking at me and I know what he is thinking… we did a great job for them… I love my hubs!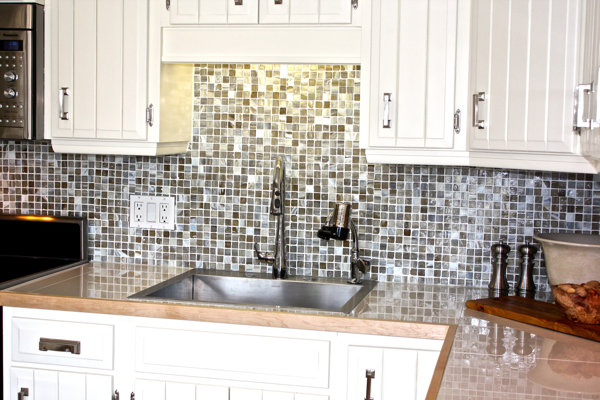 I do love that sink!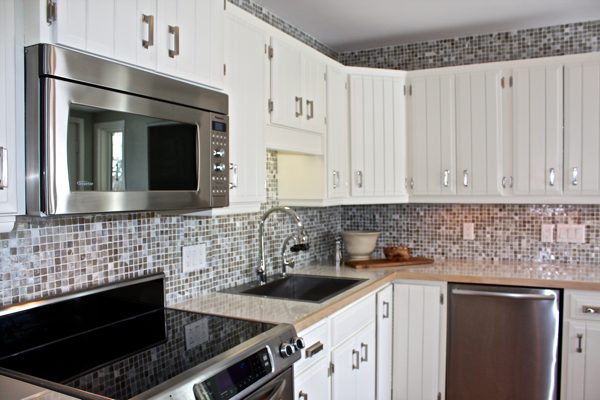 So much brighter…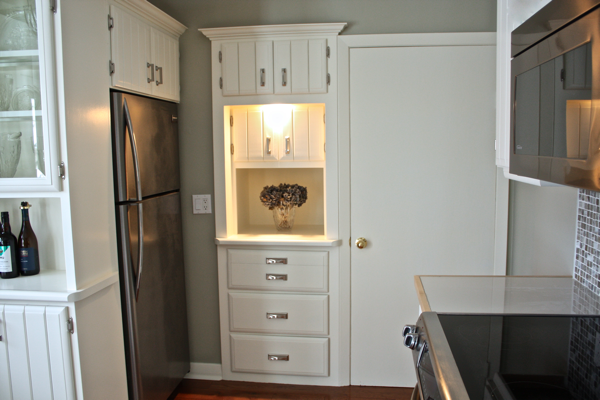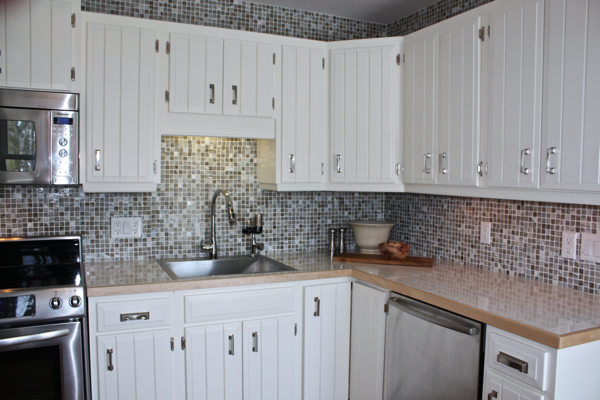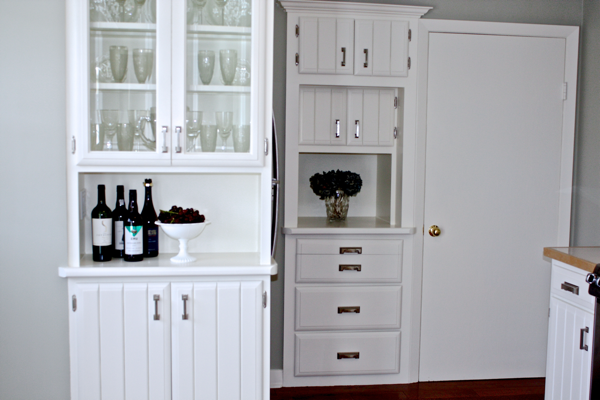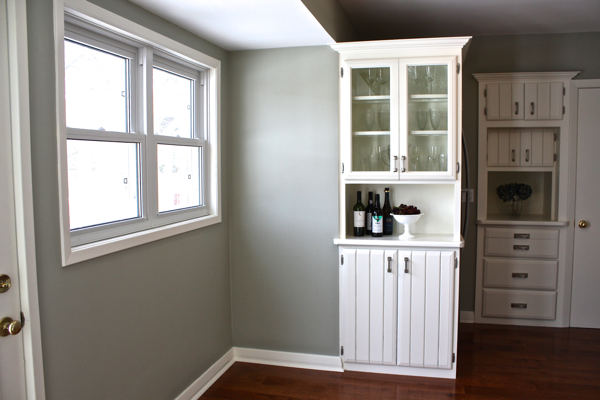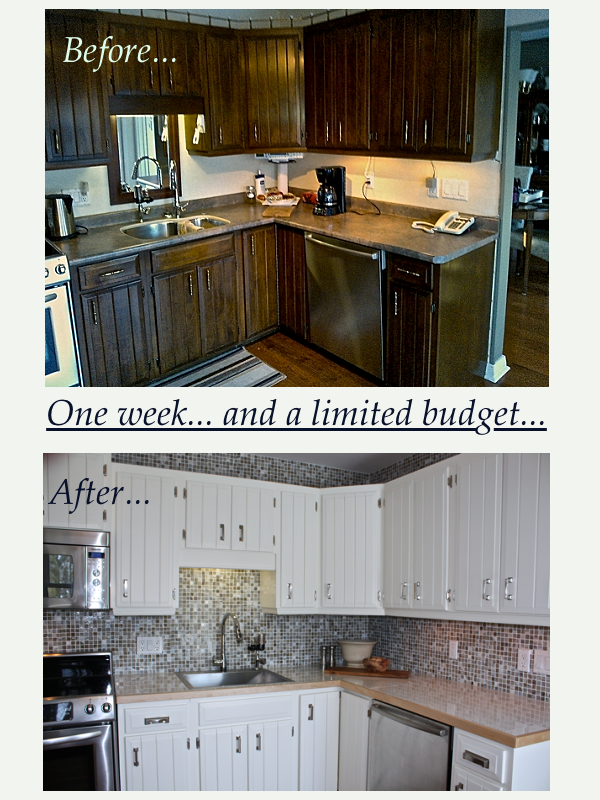 The bar will be built this week and new roman blinds in Kravet Ideology 315 will be installed. We will also use that fabric for the seats on the barstools.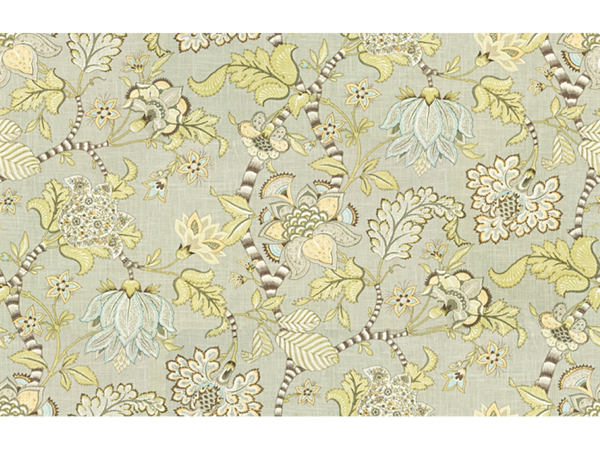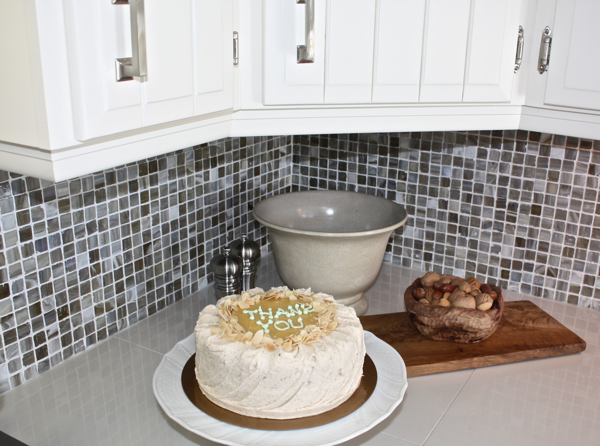 There is the thank you cake… They sent it home with us and I must say… delish!
I loved doing this project for my parents. I hope they enjoy it for many years to come!
Thank you for your kind messages on facebook and through the website during this process… I really appreciated your interest in the project and  your support!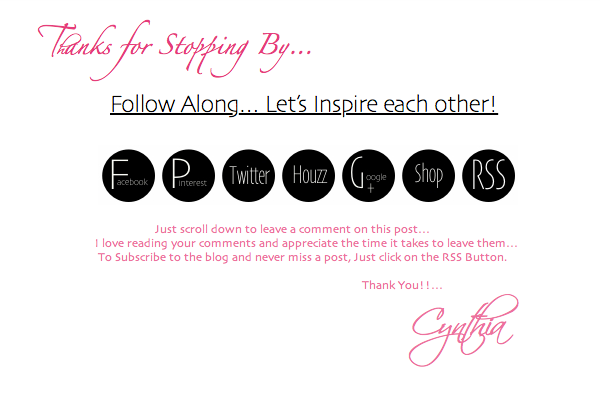 I am sharing this project  at "that DIY Party"  , My Uncommon Slice of Suburbia, Making Lemonade and Fox Hollow Cottage.