One of the projects we are working on is a Schoolhouse renovation project.

Some of you may have seen the first post on it a while back , if you missed it you can check it out here.
Lots of progress has been made.
Mike and Carrie are managing the project themselves, a huge undertaking for a working couple with a young family, but they are doing an amazing job and we are available to them whenever they want some help.
Kent and I stopped in last evening to deliver some pieces for the living room and to see the progress.
I will show a few before pics to refresh your memory.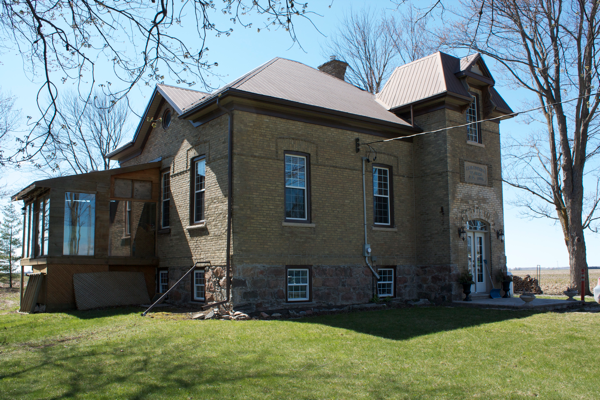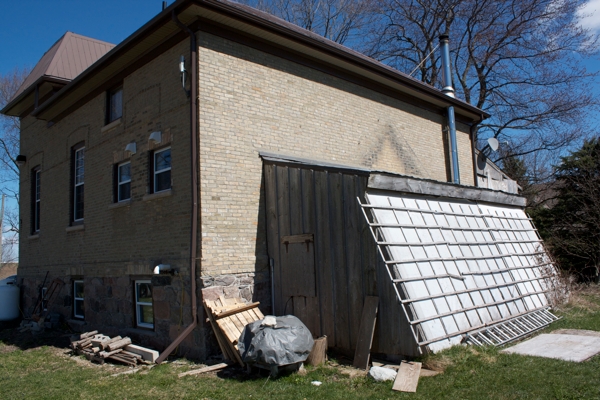 They are adding a lot of square footage to the home, three upstairs bedrooms and two baths, downstairs a new kitchen with walk out to a covered patio and as you can see, Mike has his garage with the exposed stone wall…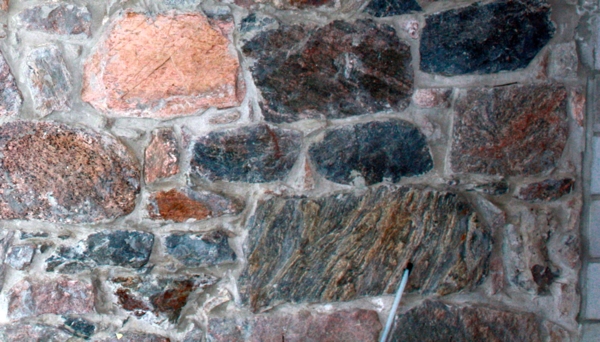 Close up, the stone has amazing colour!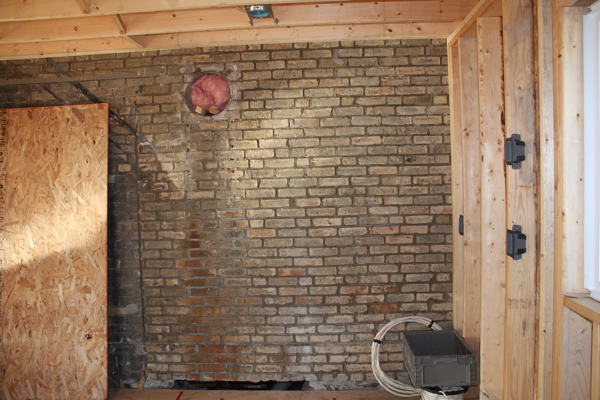 This is a pic of the kitchen. The exposed brick wall will be lovely, an archway will be knocked through to the dining room where that old stove pipe is now, and they are hoping to have enough brick to use it for a curved step down into the kitchen… I really hope that can happen, it would be fantastic!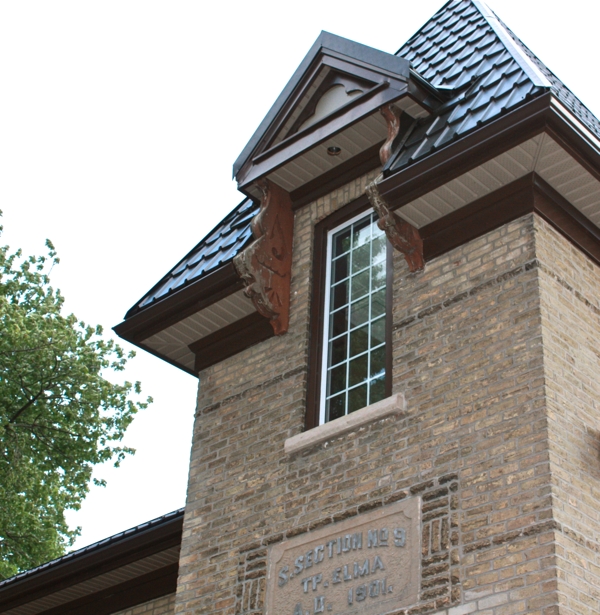 Even though the roof on the original part was not in bad shape, they made a very smart move by re-roofing everything.
Money well spent in my opinion!
Meanwhile on the inside…
Mike and Carrie had purchased a living room suite a few years back, it included a large couch, love seat and chair.
They really loved it but the couch had a nasty rip in a very visible spot and due to the wear and fading of the leather, we could not repair it invisibly.
I must admit, I felt that the matching suite was a bit heavy for the room anyway and I am not a big fan of all pieces being done in the same style and fabric in any space unless they are very neutral and interest is added with other fabrics and textures.
Here is a photo of the couch before.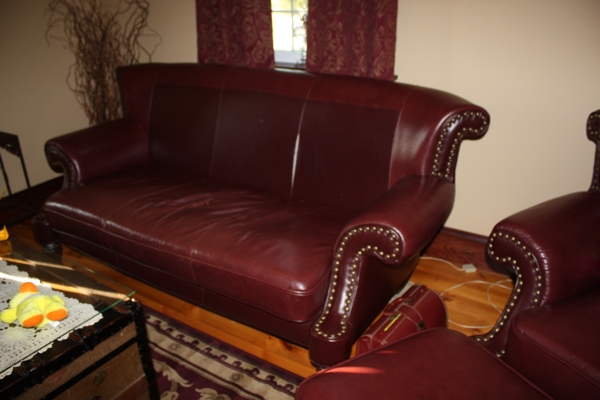 As you can see, the colour of the suite was dark, so we chose a beautiful fabric from Kravet (30299-14 ) to recover the couch and decided not to replace the studding.
Here are the results…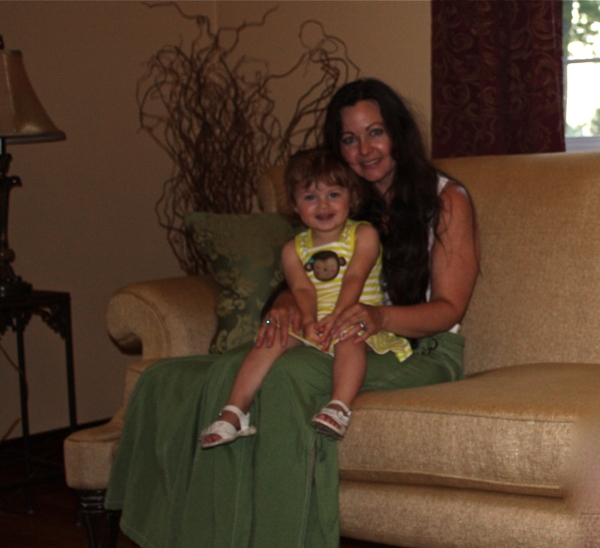 Abby and I had a little cuddle on it… she is so adorable!
The lighter colour and weave of the fabric adds interest and opens up the room.

The other pieces look balanced and blended, I think it looks wonderful.
We also delivered a pair of wing chairs that were done in a nice stripe… they are being stored until a bit more of the renovation is complete!
I will keep you posted as progress is made. Stay tuned!
Cynthia