Everyone needs a little getaway now and then.
Kent and I decided to take a few days and explore one of our favorite areas… do a little wine buying, shopping, eating and relaxing.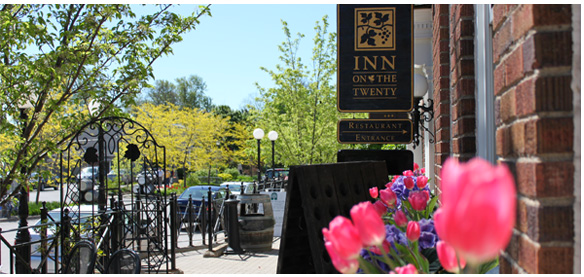 image from Inn on the Twenty
Our destination was Inn on the Twenty situated in picturesque Jordan Station Ontario.
The Inn is affiliated with Cave Springs Winery and so we took the tour, enjoyed a few tastings and bought a nice selection to bring home!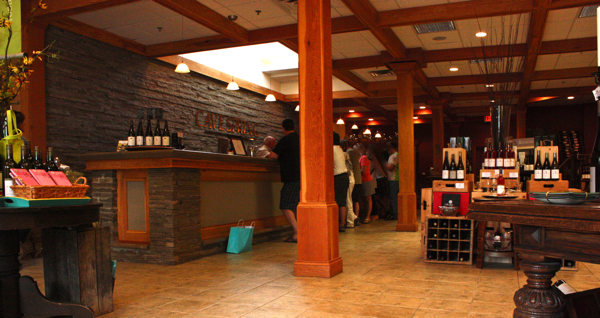 Kent is enjoying a sampling before the tour. Yes, that is my shopping bag sitting on the floor… you knew I was shopping!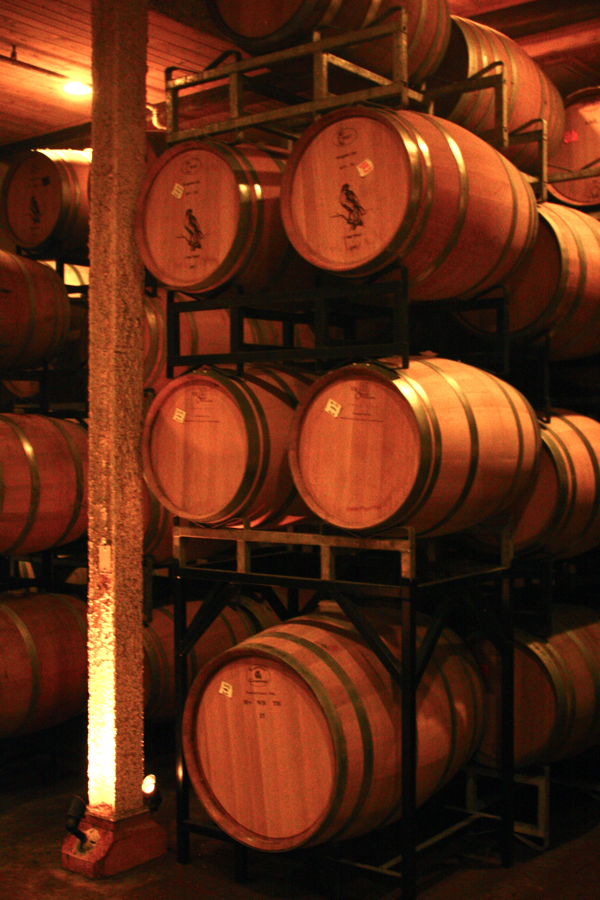 The tour was very interesting, I especially enjoyed the lower level dining space for private functions, such a beautiful place to hold a party!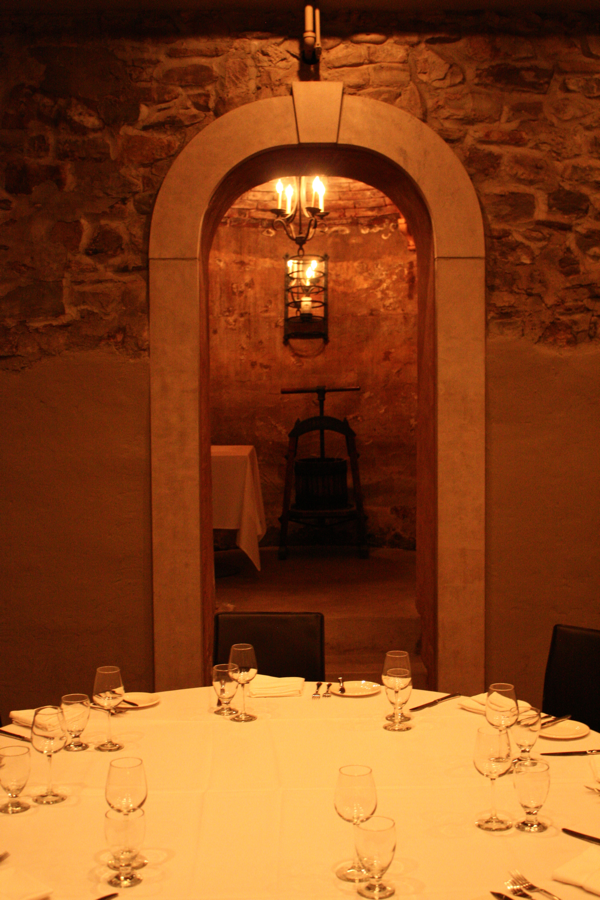 After the tour we relaxed in the suite, the rooms at the inn are lovely, and the staff was helpful and attentive.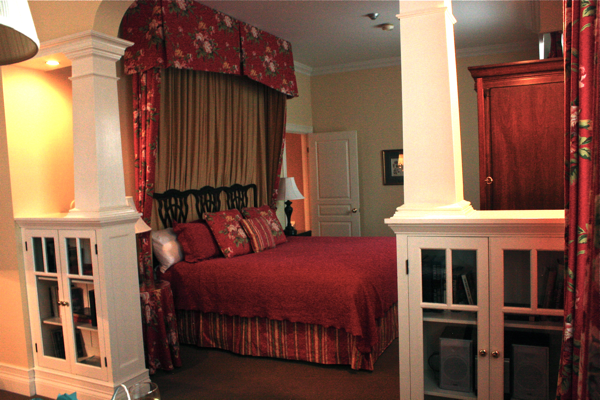 Dinner followed, artistically plated and well executed, we enjoyed everything.
Kent especially liked the scallops served with a bacon hash.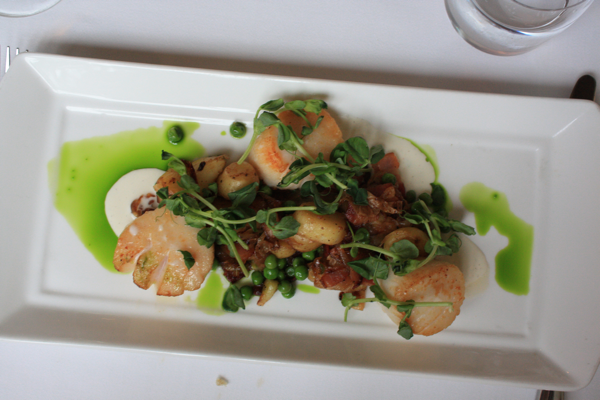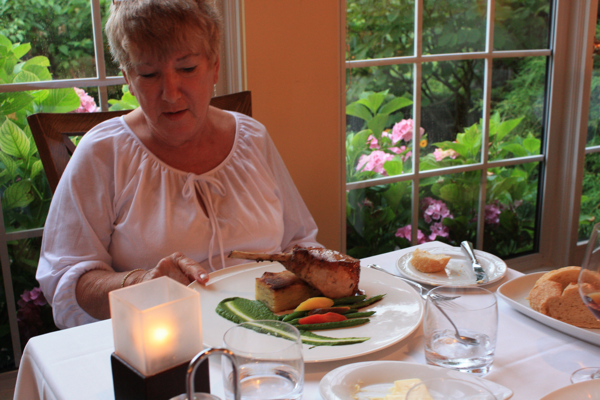 Sitting at the table beside us was a wonderful lady named Phyllis Bendig, she is Chair of the Live & Silent Auction at the Easter Seals  upcoming fund-raising event:  Halton Dancing With the Stars will be held at the elegant Burlington Convention Centre on October 11/2012.
Phyllis was kind enough to let me snap a photo of her and her beautifully plated main.
I am always so humbled by those who give so generously of their time to organize charity events such as this one, it is a huge undertaking!
I offered to share a link to her event, you can find out all about it here
Needless to say we were stuffed… but the deserts!
Oh well, it was a vacation!
We decided to share the cheese plate… in the room a bit later.
It came with a handy little map so we knew what we were tasting.
The cheeses were fantastic, a Niagara Gold made locally in Jordan ( I will be doing a post on the Upper Canada Cheese Company in a few days) also a Quebec cheese called Le Soeur Angele, and two French examples, Ossau-Iraty and Epoisse.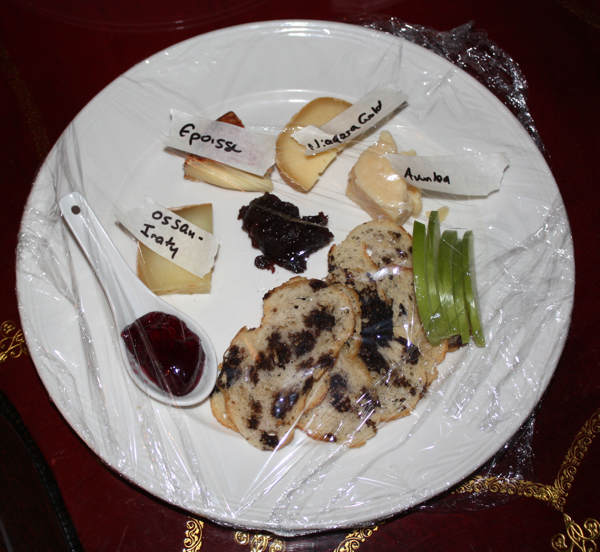 Now, I must confess, there was one of these four that was so wild I wasn't quite sure what was happening. ( It was not one of the Canadian ones, they were divine!)
Kent's exact comment was " I think that is what our compost pail might taste like"
Mind you, It couldn't have been too bad because he went back to finish it off!
I have much more to share from our adventure, look for a few more posts soon!
Have a great week!