As you may have seen from Thursday's post, it was our anniversary this weekend.
Kent surprised me with a get-away to Alton Ontario. Here is a little peek into our adventure.
Canada is a vast and beautiful Country, if you have not had the pleasure of exploring it I hope you get the opportunity.
Alton is about a three hour drive from Bayfield.
The route we chose took us through Mennonite country ( I have some great images to share with you later this week.)
On our way into Alton we stopped in at the historic Alton Mill Arts Centre.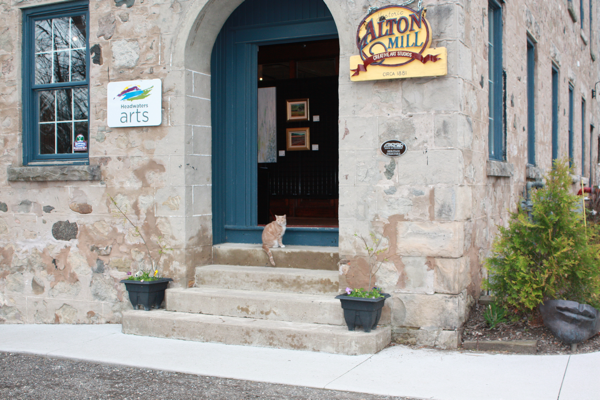 Kitty greeted us warmly and posed for the photo op.
The Mill is home to some 25 studio artists, galleries, a heritage museum and cafe.
It is a wonderful place to stroll through and enjoy a few hours.
For the night Kent had booked us in at one of our favorite Inns in Ontario.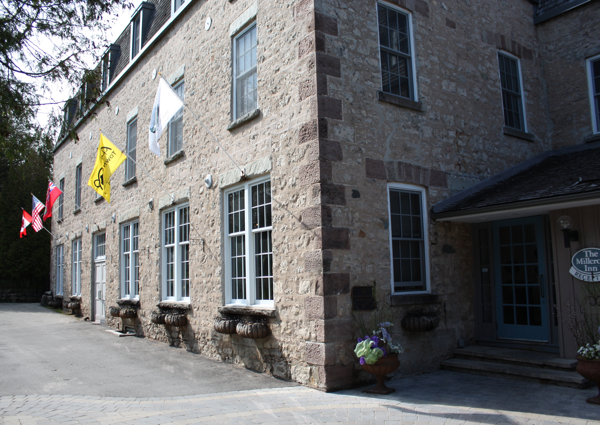 The Millcroft Inn 
Originally built as a knitting mill in 1881, the Millcroft is nestled in a beautiful parklike setting.
Walking trails, gardens and a dining room perfectly poised to take in the views of the waterfall are just some of the unique features of this lovely Inn.
Here are a few photos we took on our walk around the grounds.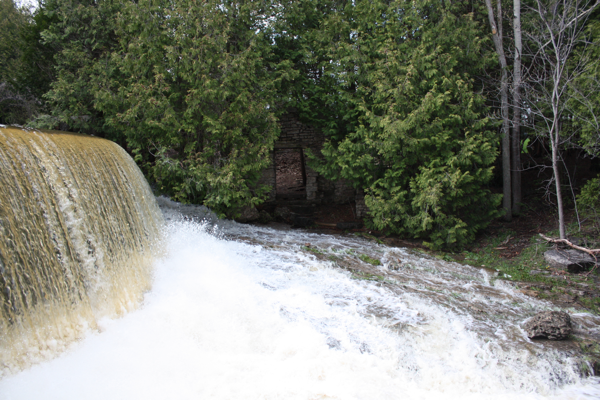 View from under the dining pod looking over at a charming stone ruin.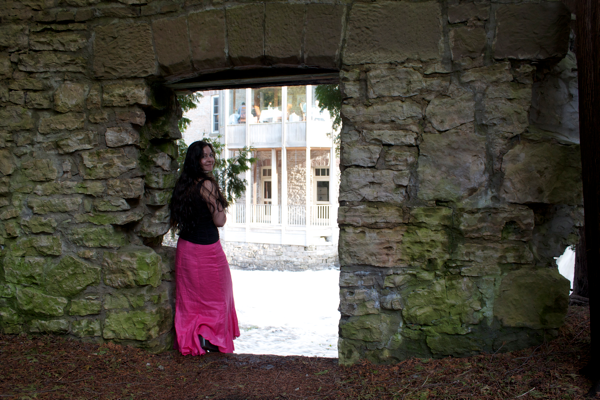 Here I am looking back over the falls at the main building,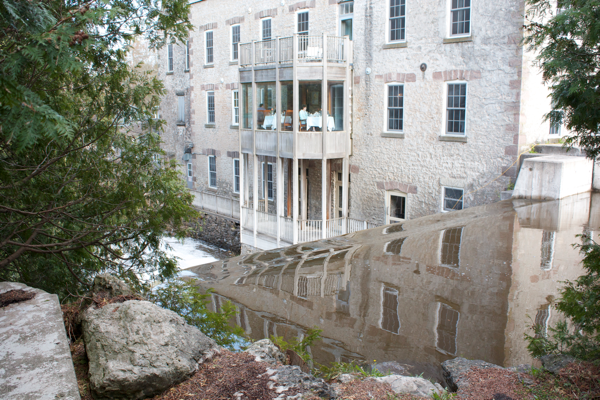 You can see the dining pod, we have enjoyed a few meals featuring this spectacular view over the years.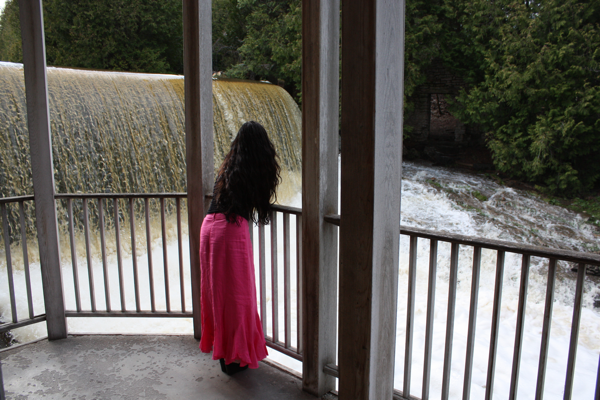 Under the dining pod.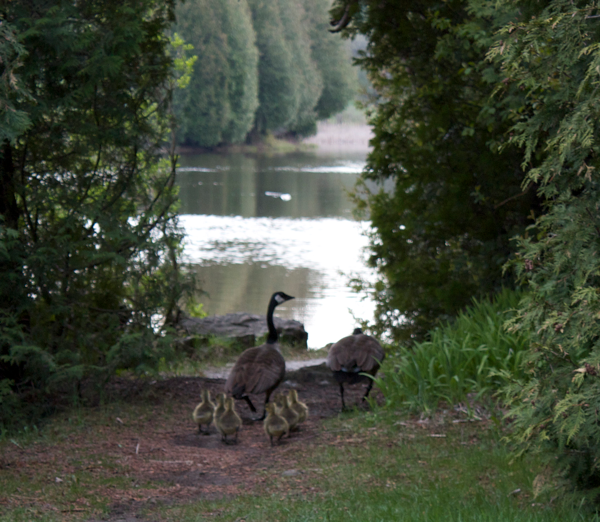 This family of Canada Geese didn't seem the least bit bothered by us.
Our room was located in the Manor House.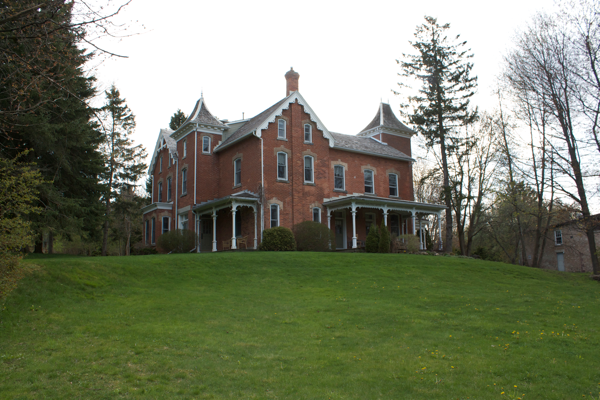 Looking up over the grounds toward the manor house.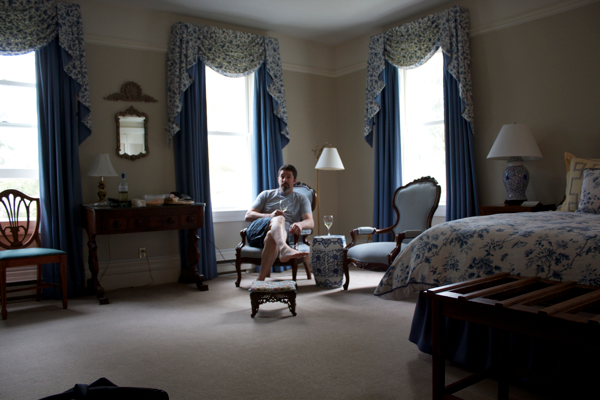 The rooms are large and formal featuring some attractive antiques and in this photo… my attractive husband! ( not an antique )
The next morning we left early. We wanted to check out an auction in Pottageville.
We stopped for a quick breakfast of freshly made current scones at Rays Bakery, sooo delicious!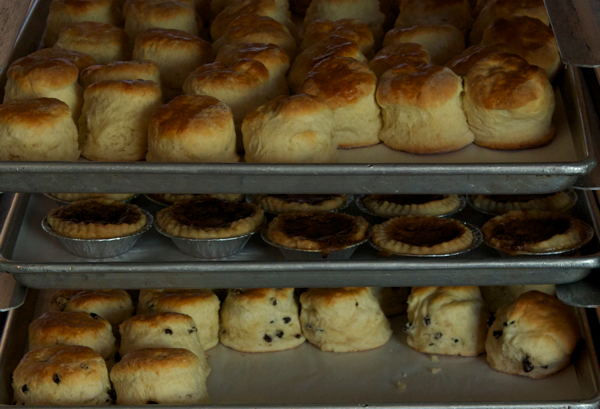 Then headed toward Pottageville.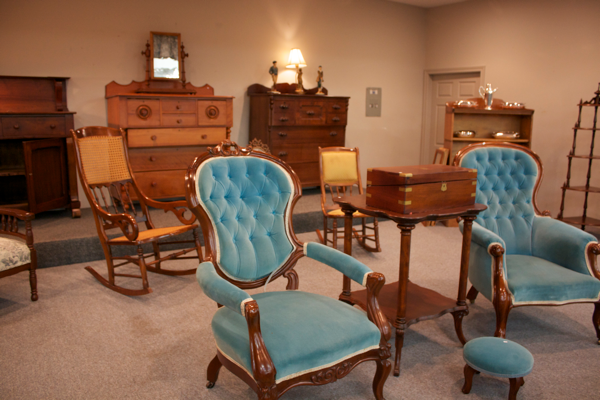 There were some nice pieces, This pair of parlour chairs made their way back home with us.
It is always nice to get away.
See some different scenery & enjoy each others company.
I hope you all have the opportunity to have a little get-away soon.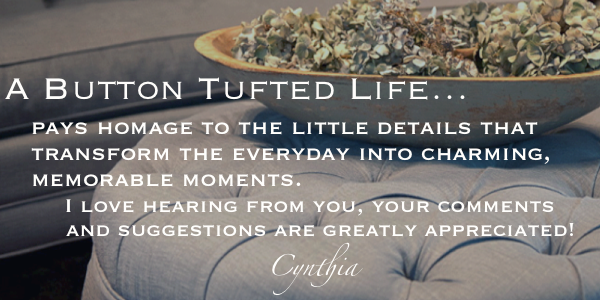 If you would like help making your home everything you want it to be please contact me.
We now offer e-design packages for distance clients and our shop carries a delightful selection of beautiful items to enhance your home.