It may seem a bit silly from the outside looking in…
The idea of adding a new dog to the family during a renovation.
The truth is I completely agree but, that is exactly what has happened here at BannockBurn 1878 last week!
I would like to introduce you to Ty!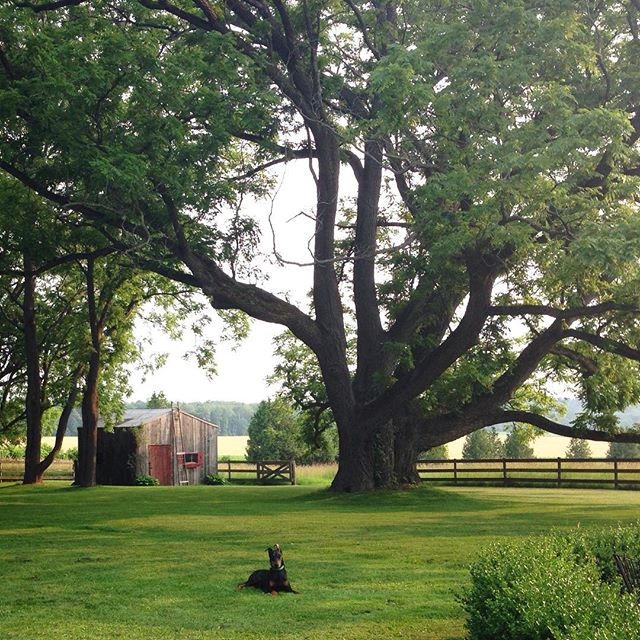 He is an 11 month old Doberman puppy with a wonderful playful spirit.
Kent had wanted another large dog for awhile. We lost Coco a few years ago and since then Emmitt has had our complete attention so I was not sure how introducing another dog would go…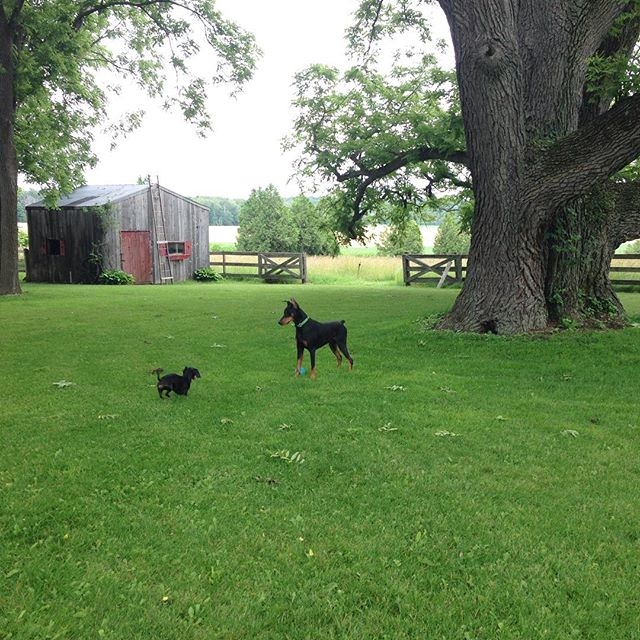 They really want to be best friends. We can already see a great relationship growing…
The challenge will be keeping Ty from playing to rough. He gets excited and wants to bat at Emmitt with his HUGE paws.
So far things are going quite well…
Although there was a Houdini like episode where Ty used his amazing escape artist skills and managed to pry a blanket up enough to release the one latch on the kennel and bend the door enough to squeeze out.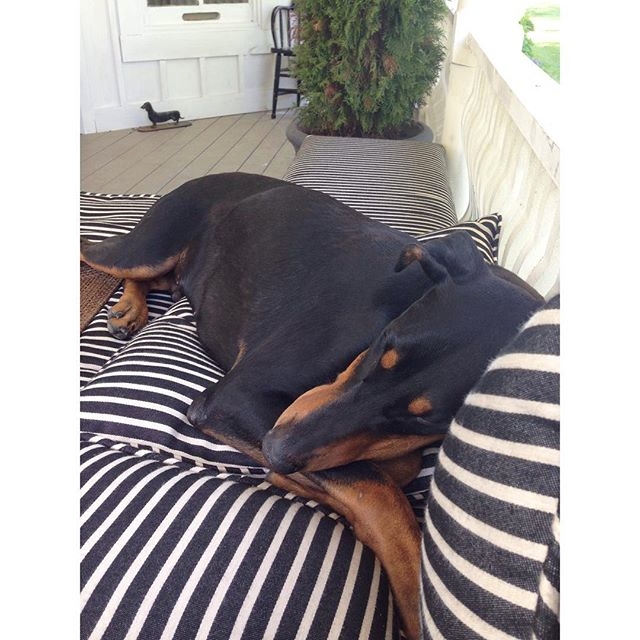 All that playing and acclimatizing makes a puppy tired.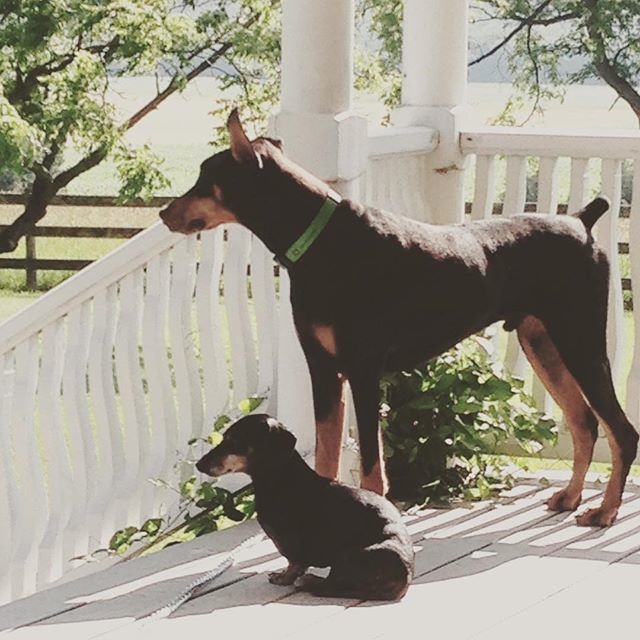 I snapped this photo the other day. I love how they look sitting beside each other watching over their backyard kingdom.
For those of you Emmitt fans out there I promise to keep posting pics of my little lion on Instagram too!
He is so photogenic!!
Actually, whether it is the dogs, gardens, client projects or our renovations here at the house that you enjoy seeing, Instagram really is the best way to follow along with me right now.
It seems to be the only way I can manage to stay connected during this busy time.
I would love to be posting more on the blog but there are only so many hours in the day.
I hope you are enjoying your summers perhaps at a little more relaxed pace than we are currently enjoying!!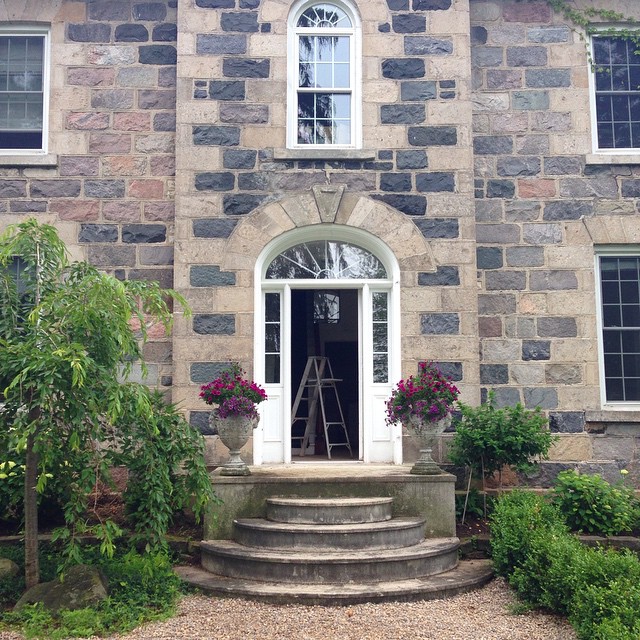 We are in the home stretch and fingers crossed… within the next three weeks things will be put back together and we can take a few breaths!
It will be absolutely fantastic to have a kitchen again…
I can't wait to show you a finished look at what we have been up to here!
xoxo
Cynthia