A few people have been asking me what happened to the chairs we bought at the auction on our weekend away.
Here is the story.
As a general statement, I am not a huge fan of Victorian furniture, I find it a bit over the top so to speak.
That said, when Kent & I were at an auction the other weekend, this pair of parlour chairs came up.
The frames were in excellent condition, the wood had beautiful colour and the fabric although a bit dirty was actually in very good shape. The only drawback was the trim was starting to come off in some places.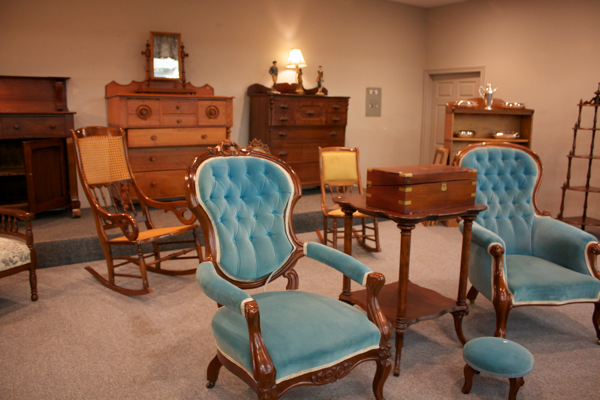 This picture shows them on display at the auction. You can see the trim hanging down.
Even though they were a lovely matching pair of his and hers chairs and a good example of the form, we had no intention of buying them.
Then they came up for bidding… no one bid, the auctioneer was asking for an opening bid of around $300.00 each… nothing.
He kept lowering the asking bid, lower and lower, no one wanted this pair of gems…
So I nudged Kent and he bid, once… a single bid.
We now own a very nice example of his and hers Victorian parlour chairs.
Antiques go up and down in value. Depending on the economy, current style trends, location of the sale venue and the crowd gathered on that particular day you can get some great value for your money.
So, I thought you might be interested to see them in their new habitat.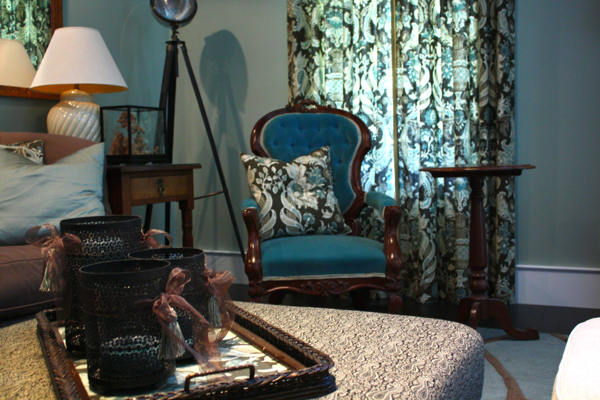 I repaired the trim in a few minutes, cleaned the upholstery, (a lovely sea blue velvet) and now they sit in our living room.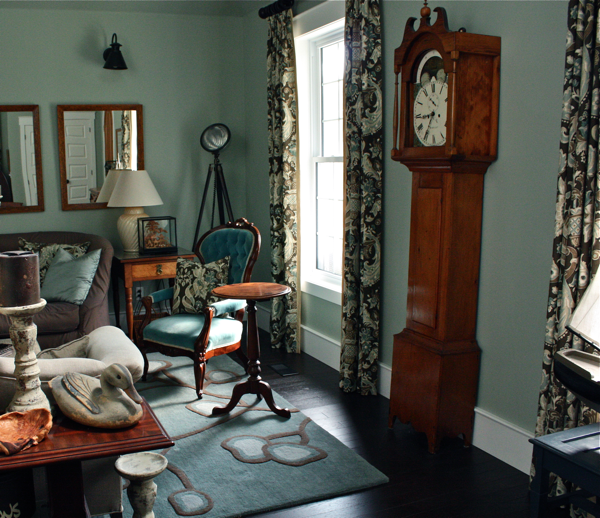 They are actually surprisingly comfortable.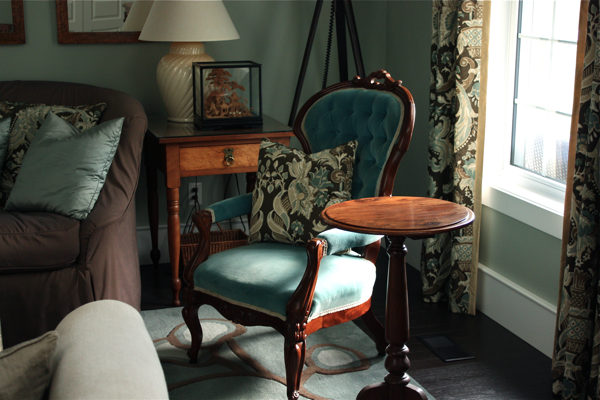 I am not sure how long they will call this room home but for now they seem happy.
Have you had an auction find experience?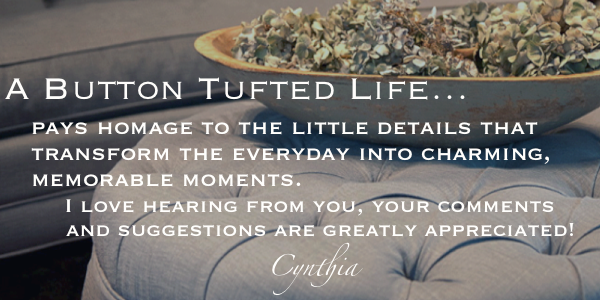 If you would like help making your home everything you want it to be please contact me.
We now offer e-design packages for distance clients and our shop carries a delightful selection of beautiful items to enhance your home.