If you are following along on Instagram you will have seen a few of these photos from this weekend.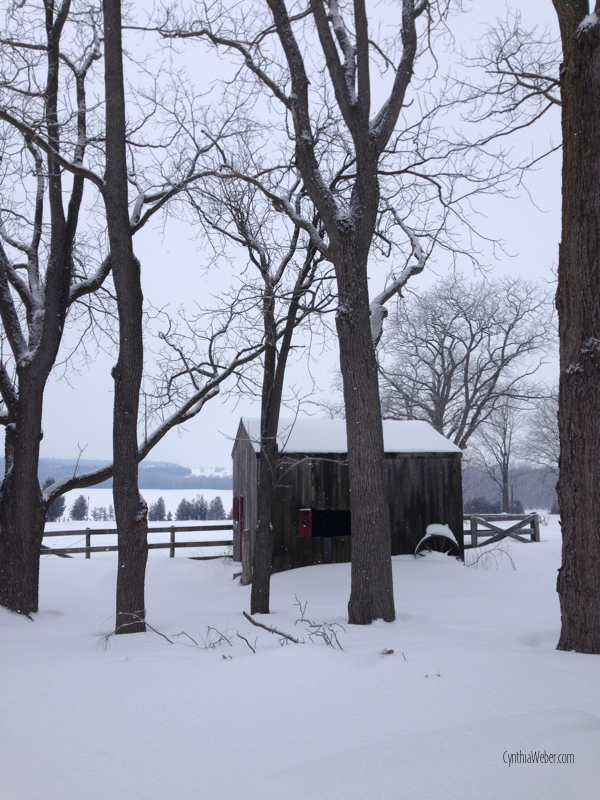 Kent asked me if I would like to go snowshoeing around the property and I enthusiastically agreed!
Taking Emmitt along became a Mcgiver type experiment…
We attached a Maple Lane milk crate to an old sleigh and added a pair of skis…
It was comical and amusing but the net net was that he loved it and didn't want to go back in the house.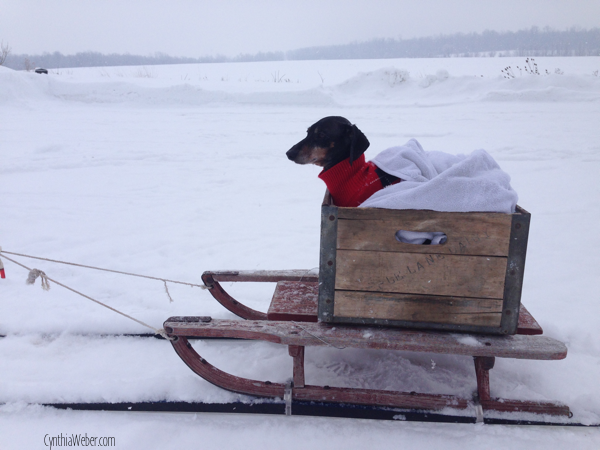 We couldn't stop laughing… he was just too cute!
The property is set on a hill so the views are quite wonderful…
This shed needs some attention… but it is a lovely little marker sitting at the top of the pasture…
The winter has been long and cold but I must admit… it has been beautiful!!
Crisp, clean and the sunsets… out of this world.
To see the latest stop by my Instagram feed and follow along.
It really is my favourite way to share what is happening every day!