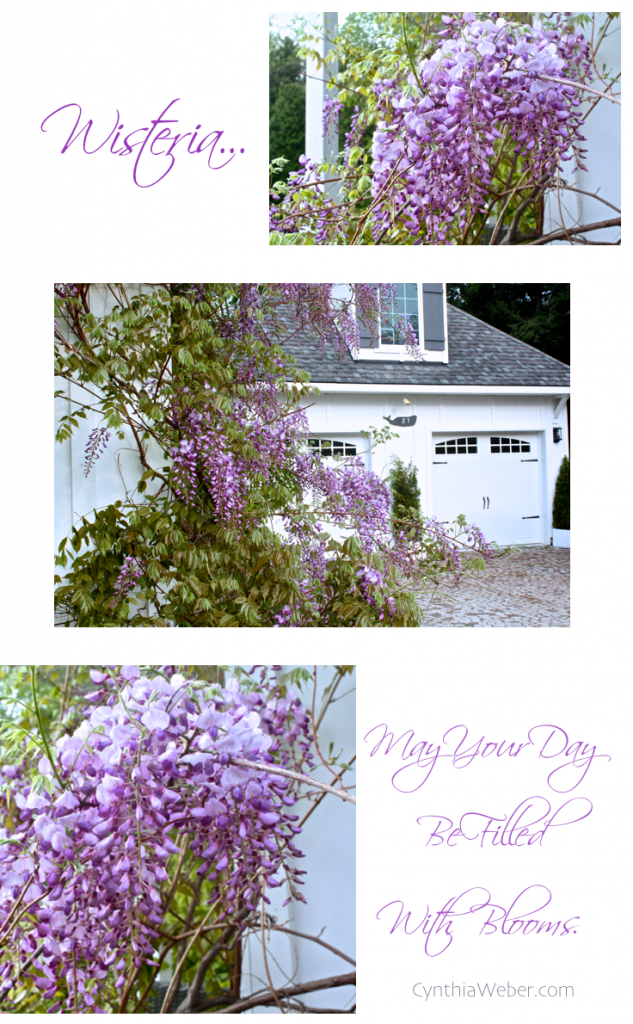 It happened!
We waited, we wished, we hoped… and yesterday, It happened…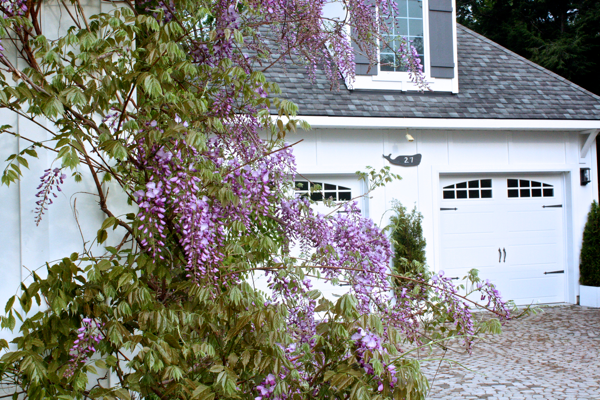 The Wisteria came out to play!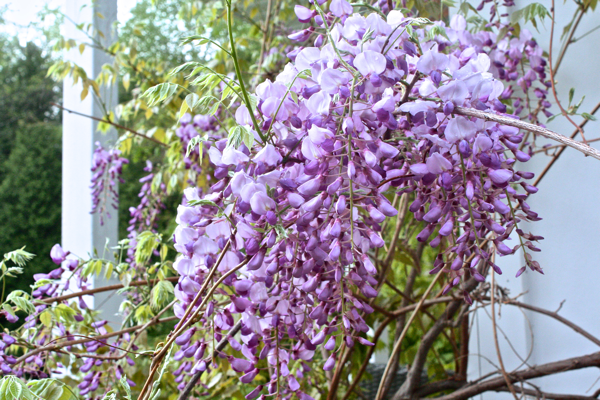 I am in love… sigh
We planted four Wisteria three years ago.
Three across the front porch and one around the side of the house.
I knew that they can take quite a few years to bloom but I kept hoping.
Two years ago we saw a few blooms on this plant… last year only one or two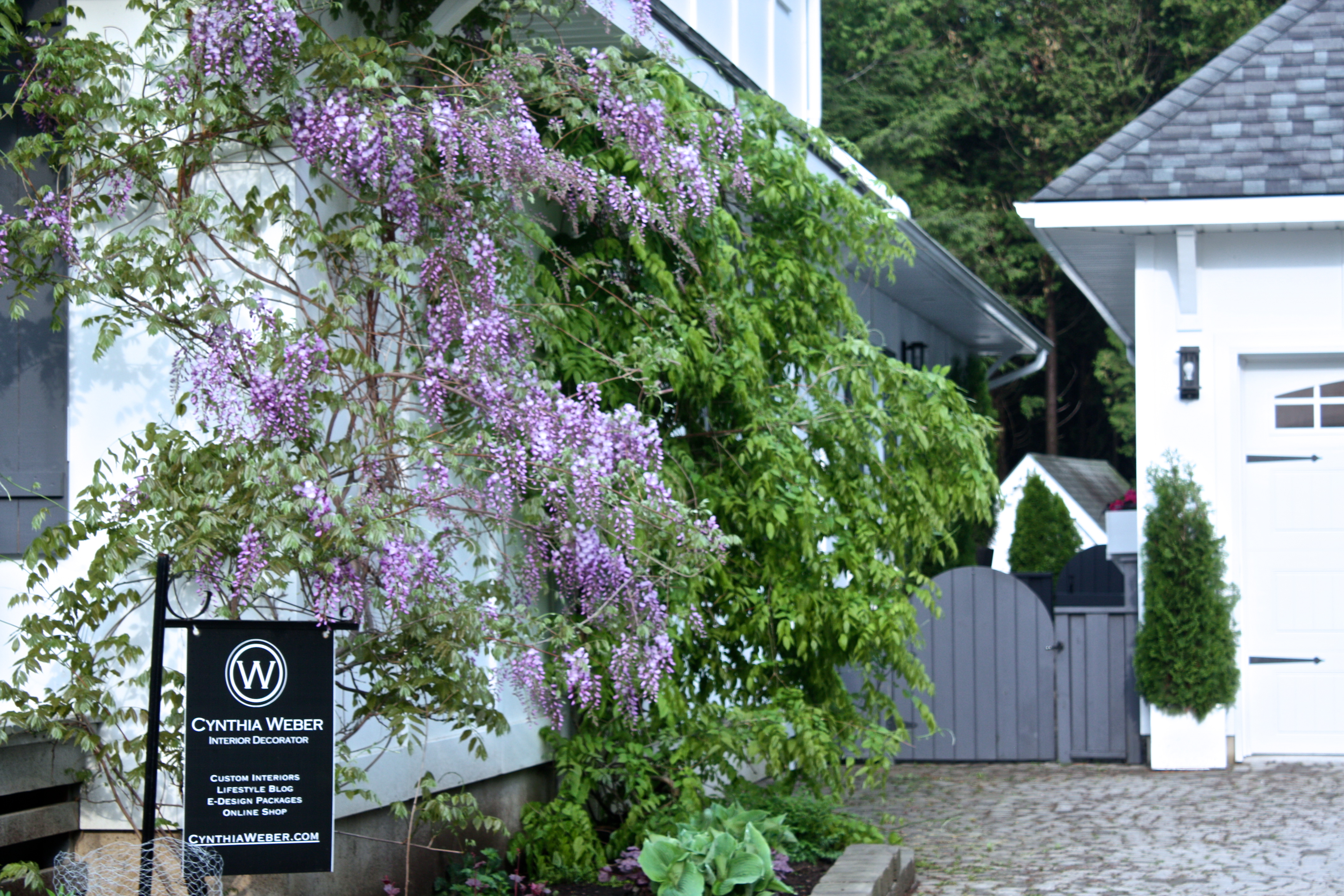 This year… she came out to play!
It is interesting that none of the other three are blooming… I am researching how to encourage the others.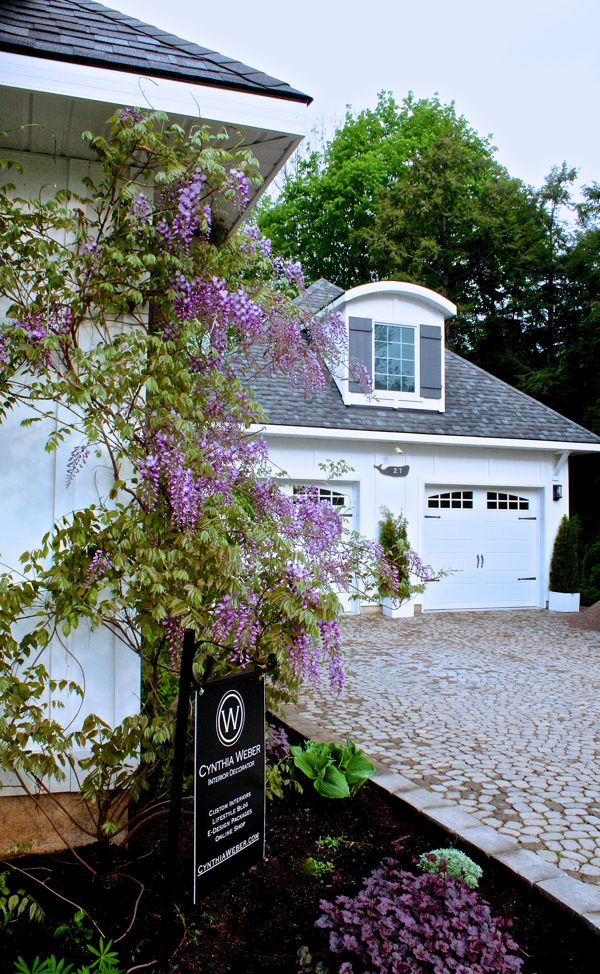 No less than two bird families have set up houskeeping in the trailing foliage.
A cardinal is nesting up by the front door so we are trying not to use that entrance… she gets very nervous.
A sparrow is around the corner toward the side walkway… she seems a bit more able to cope with the traffic.
We also have a bluejay nest around back…
Yes, it is bird baby central here at Hoop Top House this spring!
Last year this little gal had a plan that didn't quite work out…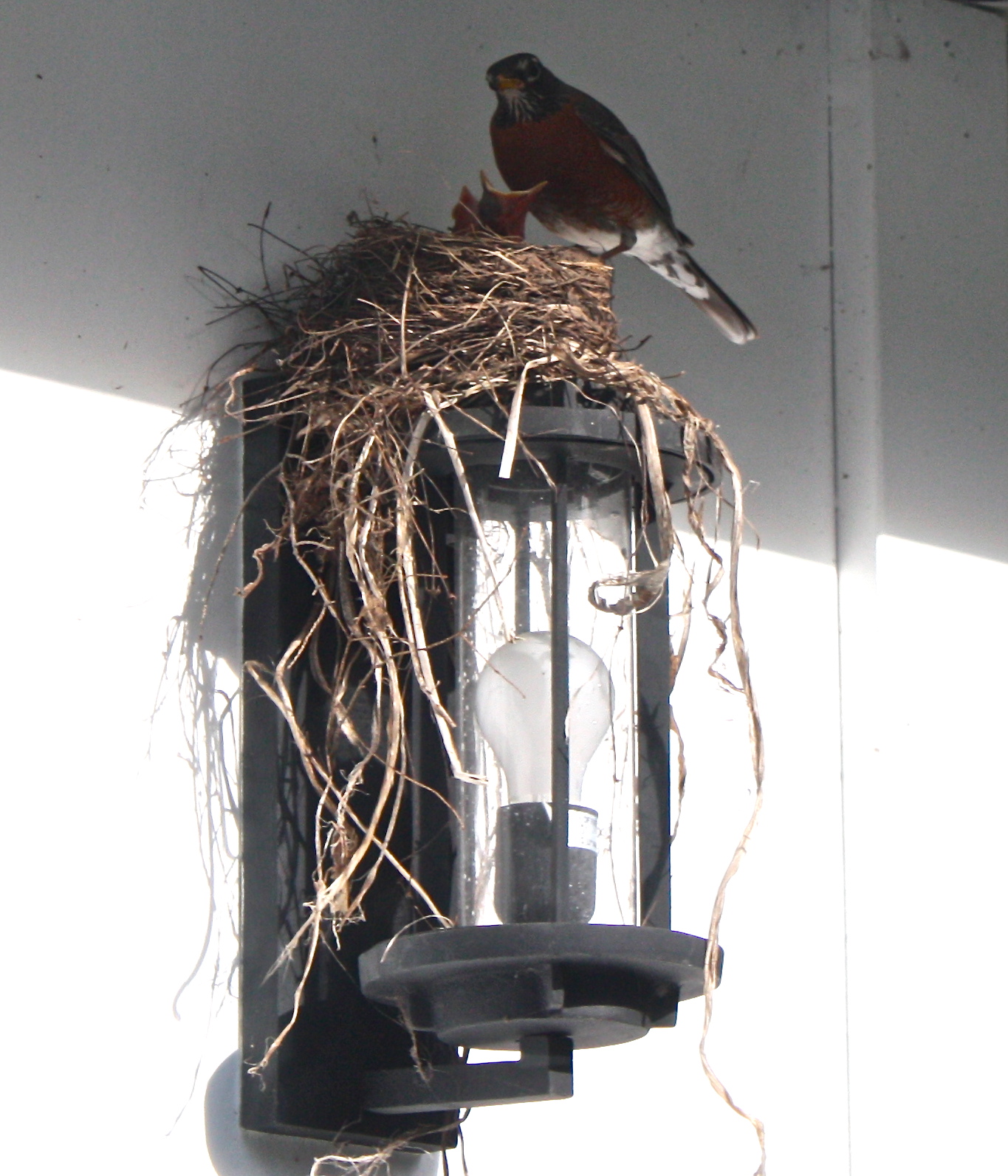 Momma Robin had decided our sconce off the back patio would be a lovely place to make a nest…
We watched and waited and sure enough the babies hatched… we were nervous for her, the nest was very exposed not only to the elements but to other wildlife…
The day after I took this picture… a bird came and tugged at the nest and knocked it to the ground… the babies had a very short life indeed.
Mamma screeched and stomped around keening for her little ones… It was terrible.
This year she has gotten smarter and is over in a large tree at the side of the woods.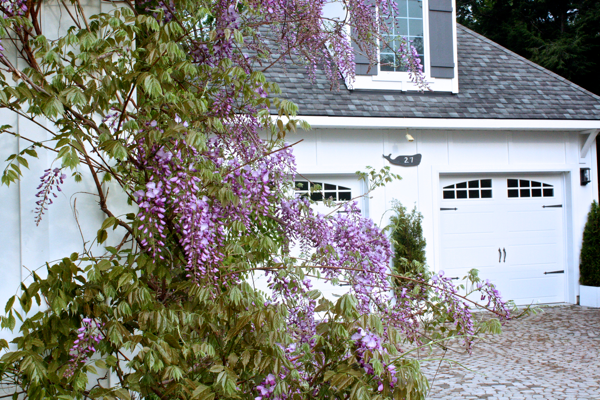 I can't stop looking at it!
I do hope we can get the others to bloom some day… it would be glorious!
Have you had luck with Wisteria? I would love to know any tips and tricks you might have learned!
I am off to work on a cottage project now… have a fantastic day… I hope there are many beautiful blooms to enjoy where you are today!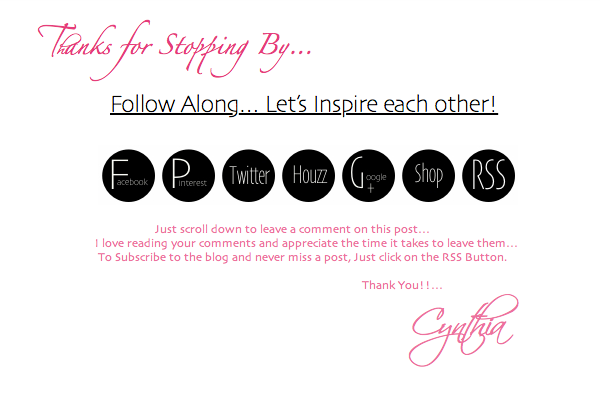 I am sharing this post at : Shabilicious Friday over at Shabby Art Boutique, Debbiedoo's  Pinterest Blitz Party, My Uncommon Slice of Suburbia's Tuesday Treasures