Have you ever had a week that just flew by?
Flew by so fast it left you reeling?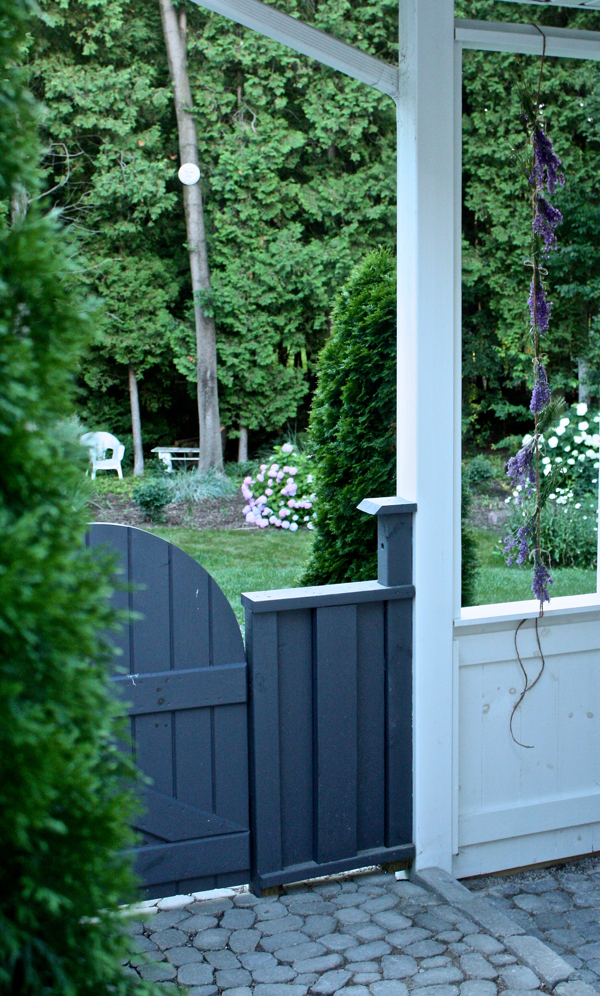 I am having a week like that… actually, this is the second week in a row like that!
As you know, Hoop Top House is for sale and so Kent and I have been weighing our options for a new project.
There are a few that have us very excited.
So excited that I needed to come back down to reality and work on something a bit more practical…
Like opening up the gardens…
We added some black mulch to all the beds around the house and remember that fun Paris sign I shared on IG??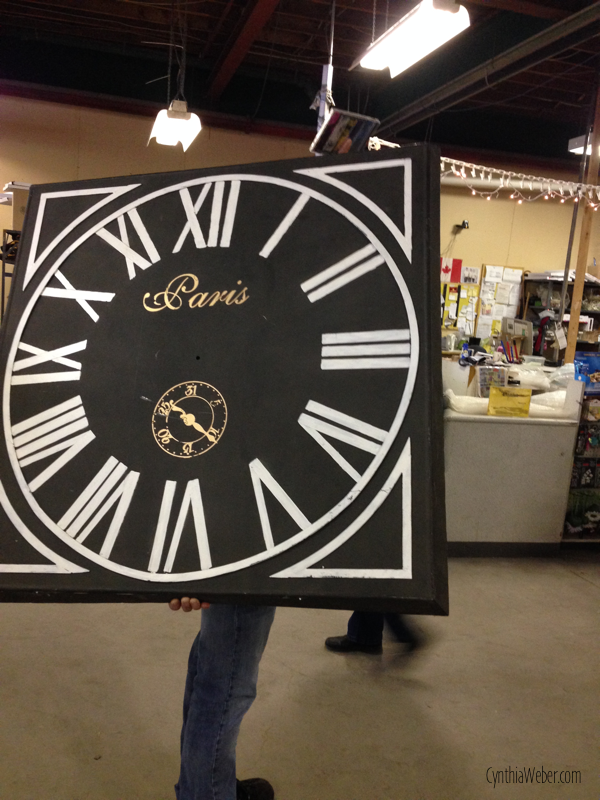 It found a new home out back…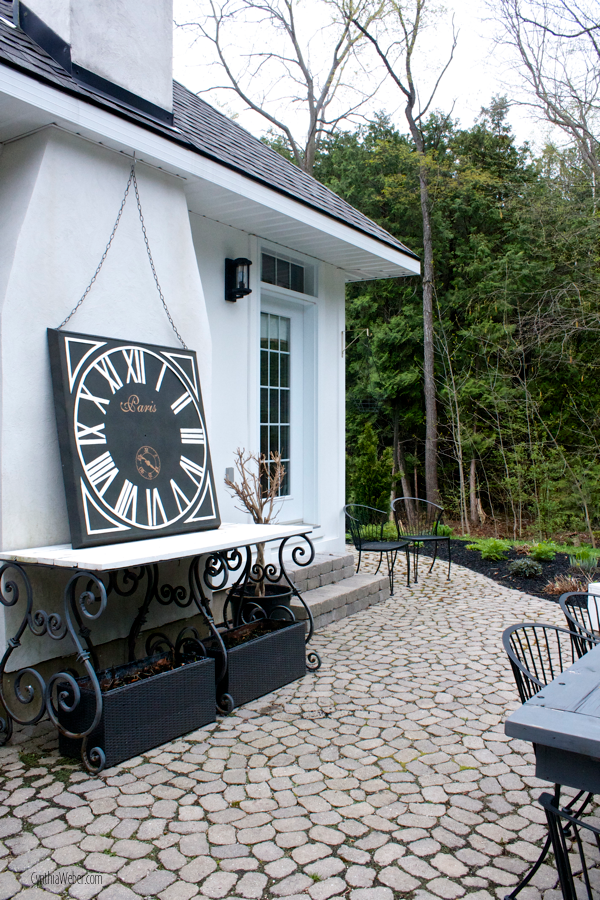 I can't wait to plant some annuals and get more pops of colour… Things are really slow here this spring.
Anyway… the gardening led to…
Me having a brilliant idea, I suggested  we  make new planter boxes for the front…
You guessed it… Kents' eyes were rolling!
But, he was a trouper and didn't complain …
Actually I think he enjoyed the distraction himself!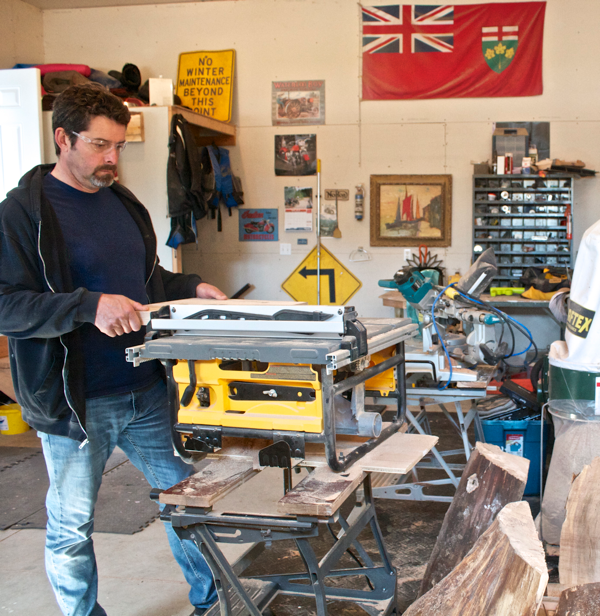 Yes… that is an oil painting with a gilt frame in our garage… long story… there was a bet involved, I can't get into it… you understand 🙂
Back to the planter boxes…
Last year we had three cedar trees in plain white boxes across the front of the garage…
I loved how they brought the eye up and added balance and interest from the road…
They didn't make it through the winter…
There was an incident!
So… making lemonade and all that… Drumroll please…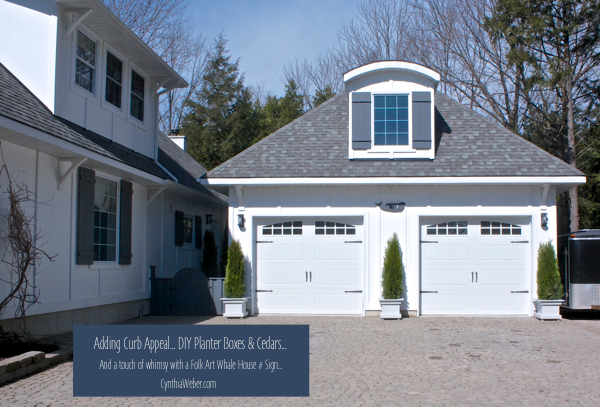 Here are the finished new planter boxes!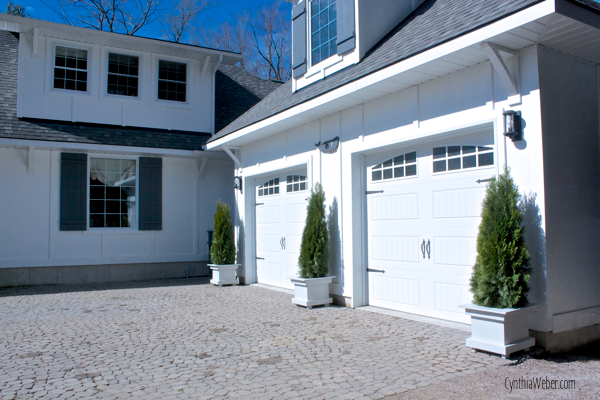 So much better!! Don't you think?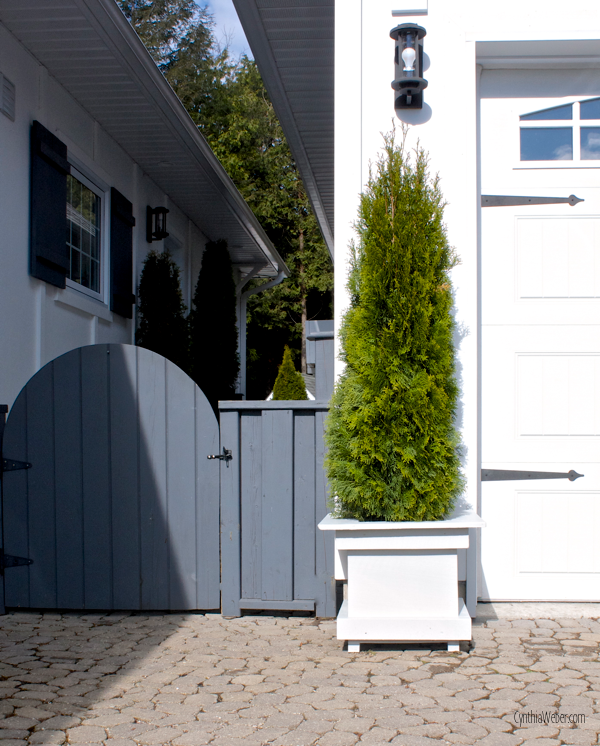 There are two more cedars at the side door and one at the front. I love how the repetition connects these spaces and unifies the look of things all around the property.
If you are looking for  interesting curb appeal ideas for your own home pop over to Hometalk and see my board…
There are a ton of projects on it.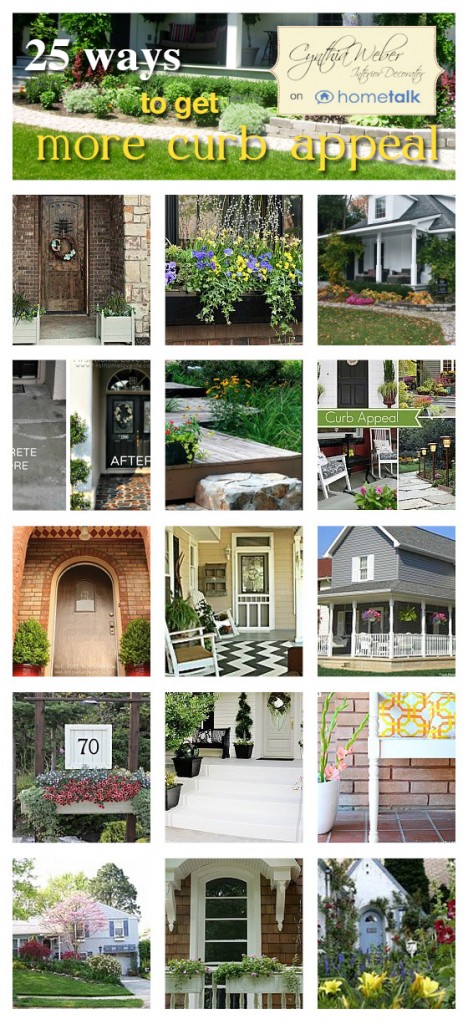 This is a holiday weekend here in Canada. We are gearing up for an epic yard sale…
Basement treasures not seen since the dawn of man will be carted out and sent to a new home…
We have been pricing, organizing and reminiscing all week as we go through box after box…
I will be taking pics and posting on Instagram & FB so follow along!
I think we have quite a rep locally for having huge yard sales… this year is going to top them all!!
Stop by if you are around… and please, bring a truck!
Have a fantastic weekend!!