Ok… This post is personal… Heart on my sleeve kind of personal.
Yes…
You did read that right!
Hoop Top House is on the Market!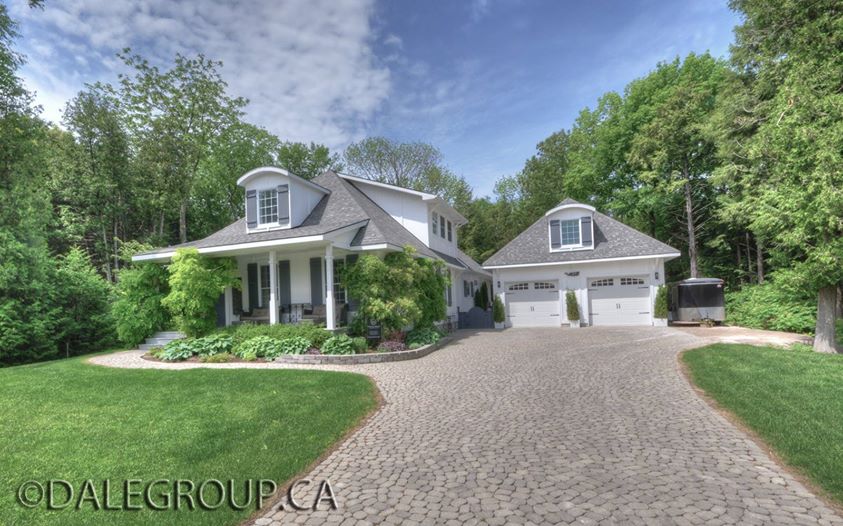 We were not sure if we should talk about it on the blog but, you have all been so supportive and interested in our personal stories and projects … we wanted you to know and maybe even pass along the news!
After all Bayfield  Ontario is a beautiful coastal town that attracts cottagers and investors from all around the world.  Lake Huron sunsets are famous, the shopping and dining stellar and walking around this quaint, historic town with its beautiful homes on tree lined streets…
Well, it is a very special place to be.
I love this shot of the harbour I took during the spectacular fall colours…
and the beach…
Don't forget the beach!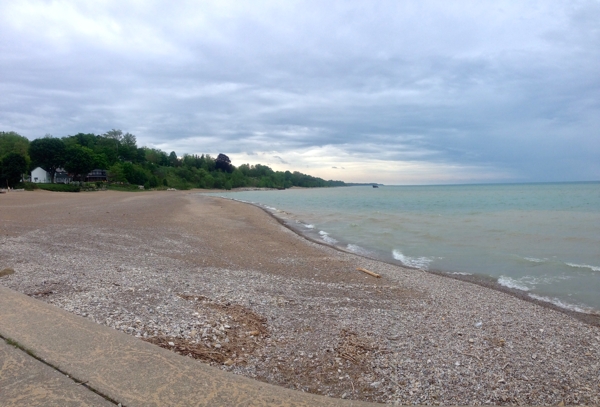 Soooo pretty!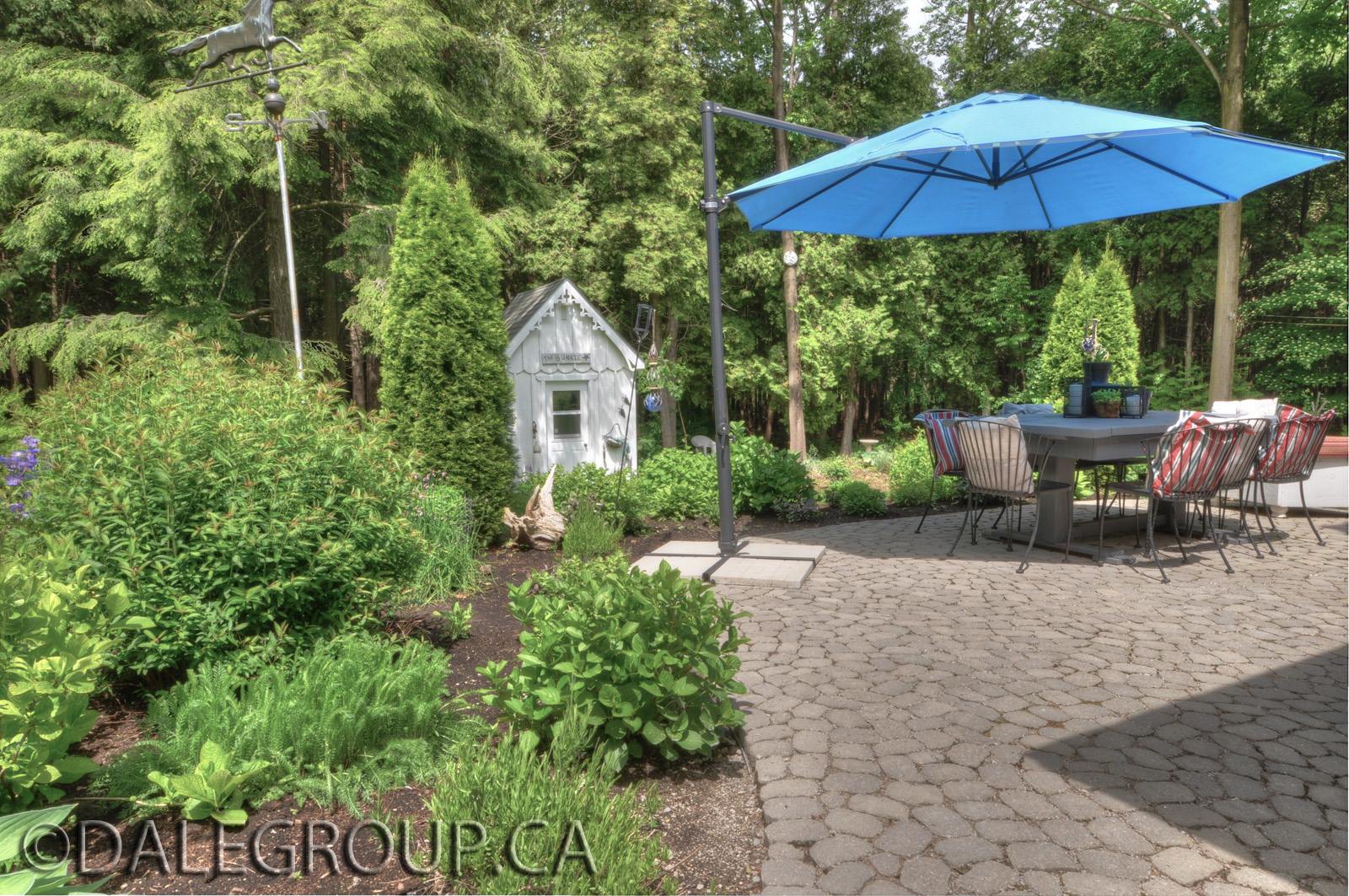 We have listed with Dale Group Realty, a company owned and operated by a wonderful couple Sandra Dale & Jason Watson.
The photos in this post will be a mixture of listing photos from Jason and my pics.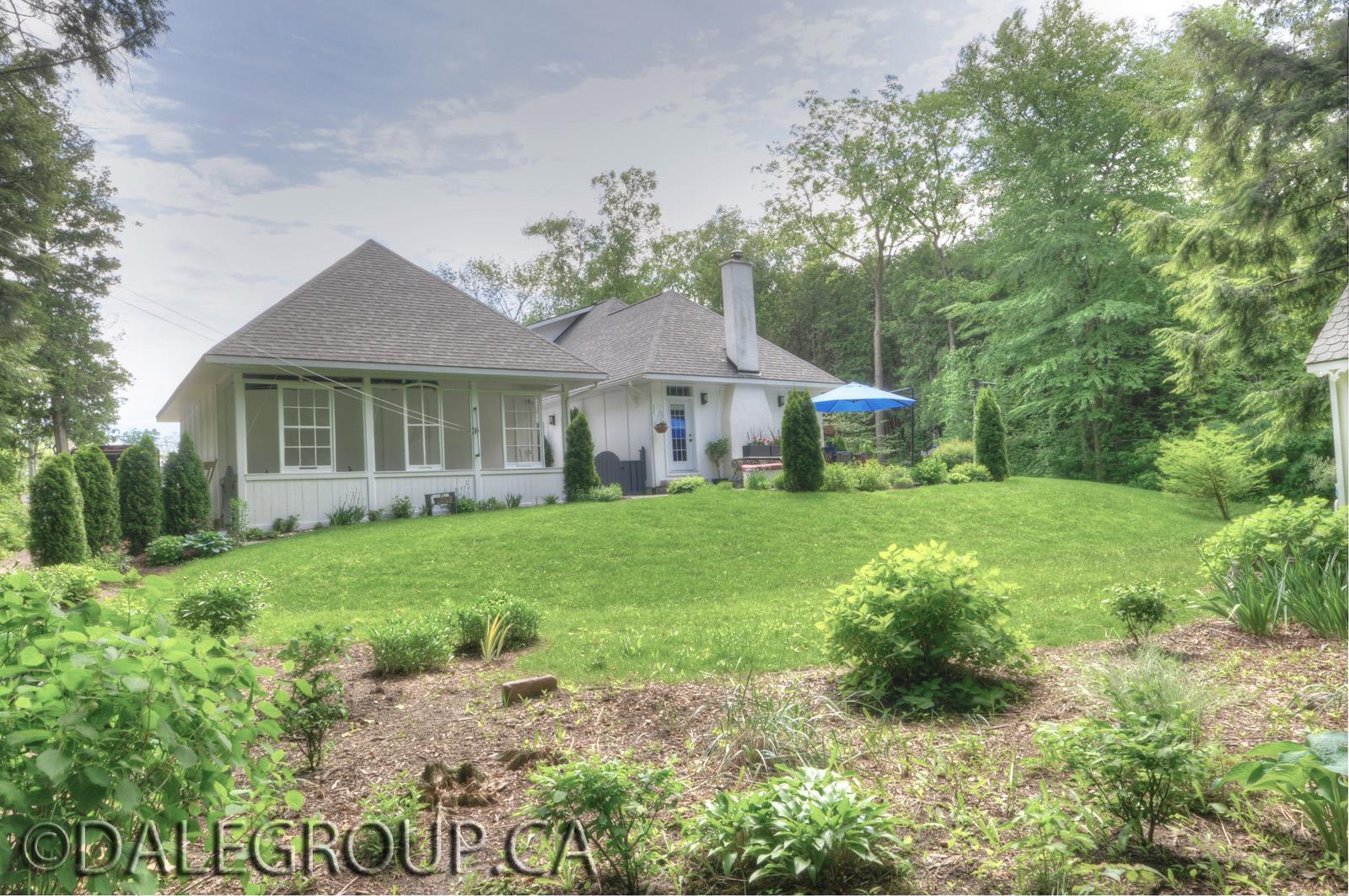 We had such a wonderful time creating Hoop Top House.
It has been a labour of love and I can honestly say I have never loved a home as much as I love this one.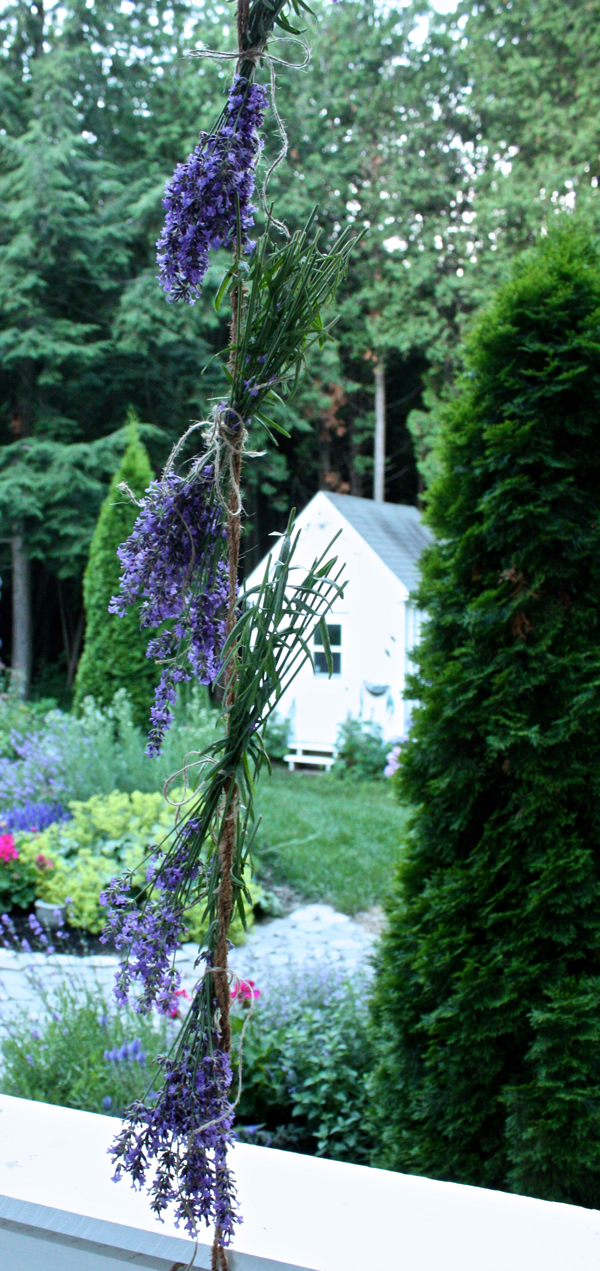 The lot is large  (100 x 195 )…  It is very private with bush along the sides and back.
Beautiful trees like that huge sugar maple we tap every spring to make maple syrup… Yes, I will miss that tree!!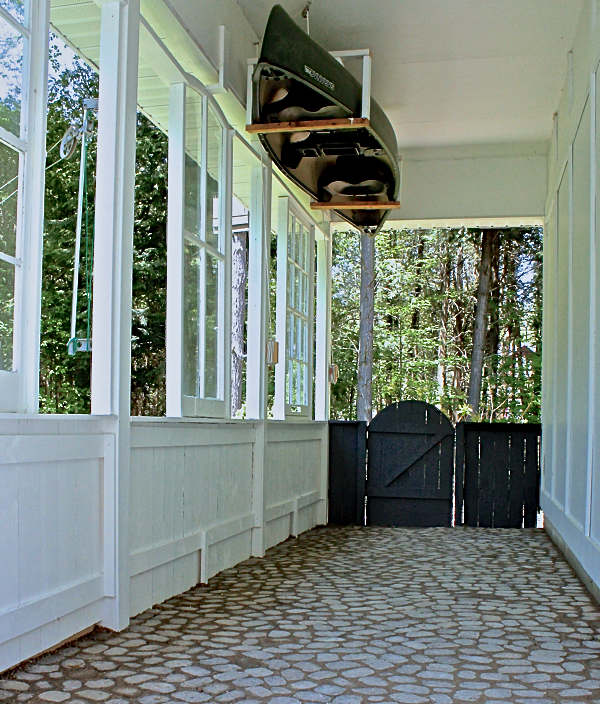 Leaving this oasis will be extremely difficult.
I can't begin to count the hours we have spent relaxing on this back patio…
In fact… I am only starting to realize how hard it will be to say goodbye.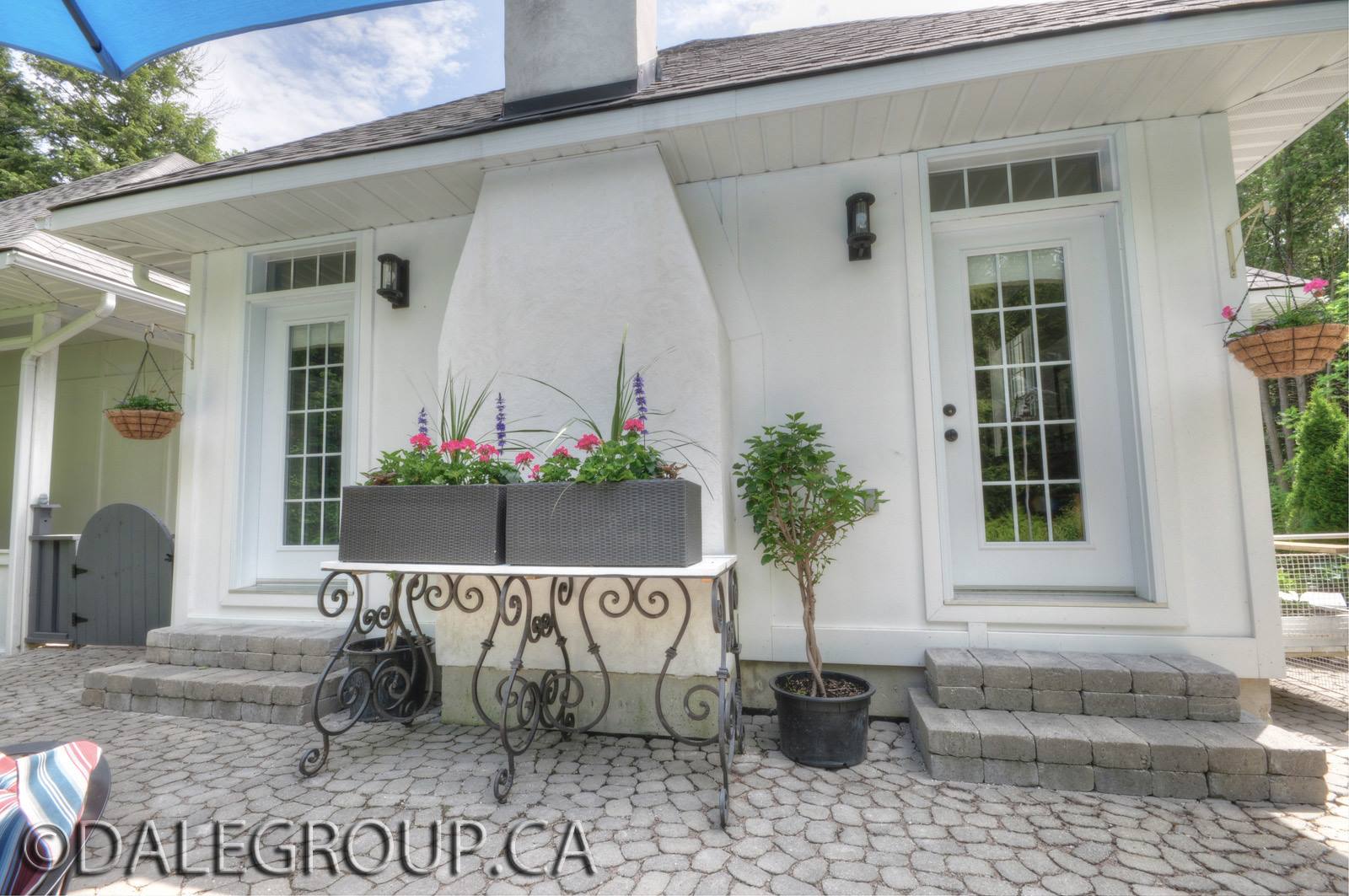 Yes… This house will always have a very special place in my heart.
This is a perfect example of why…
Last year mother nature did her best…
The wisteria came out to play in all it's glory…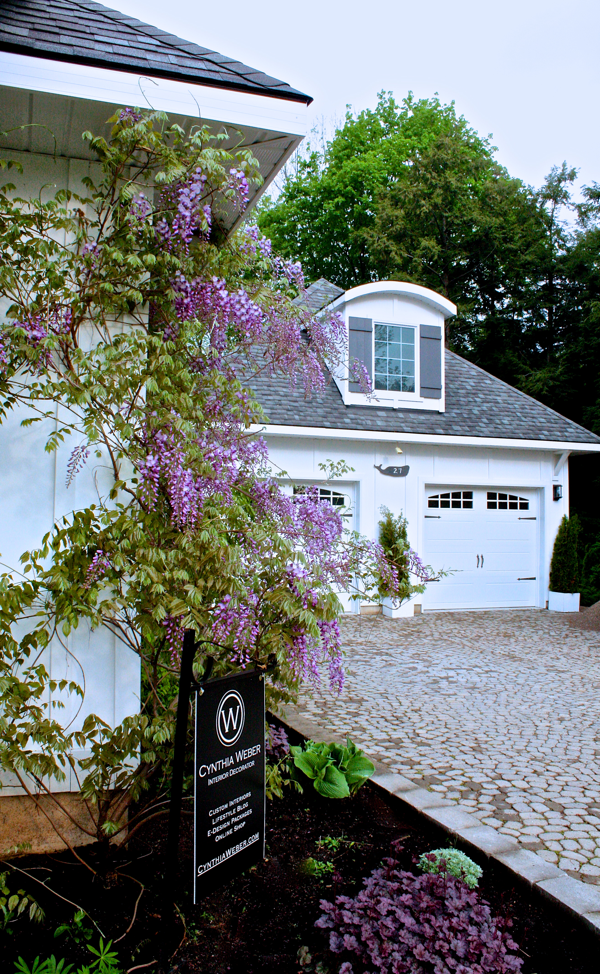 Sigh…
All the seasons have their special appeal… like the crisp beauty of winter…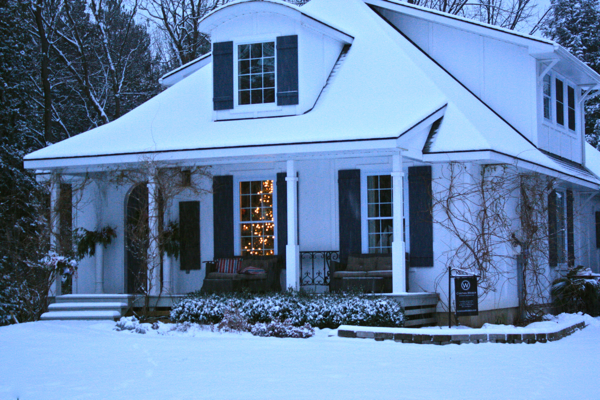 Shall we go inside for a tour now….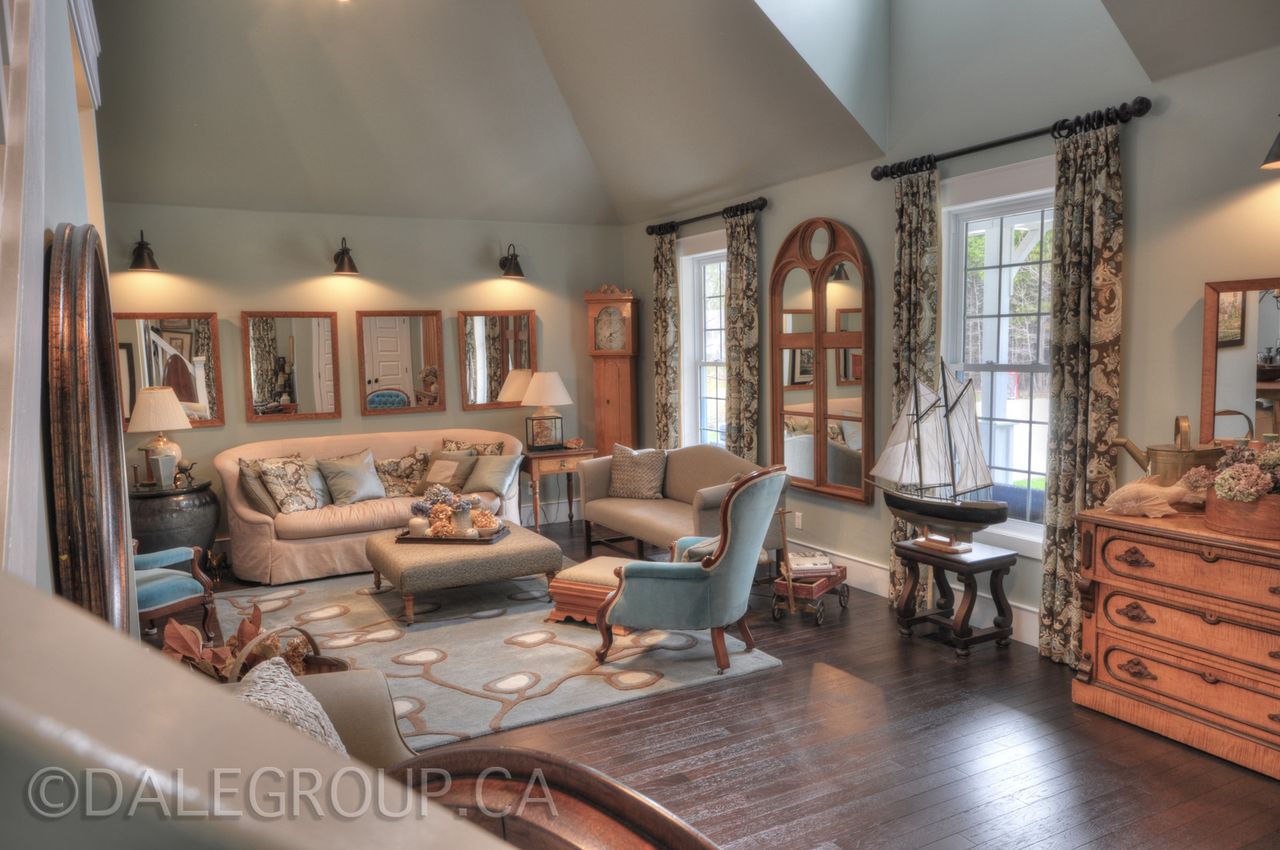 The living room is the first room you see when you come in…with it's 17ft. ceilings, the classic white staircase and the coastal inspired lights that lead the eye around the room and right up to the loft… it is a great room to entertain in.
Hickory hardwood flooring flows throughout.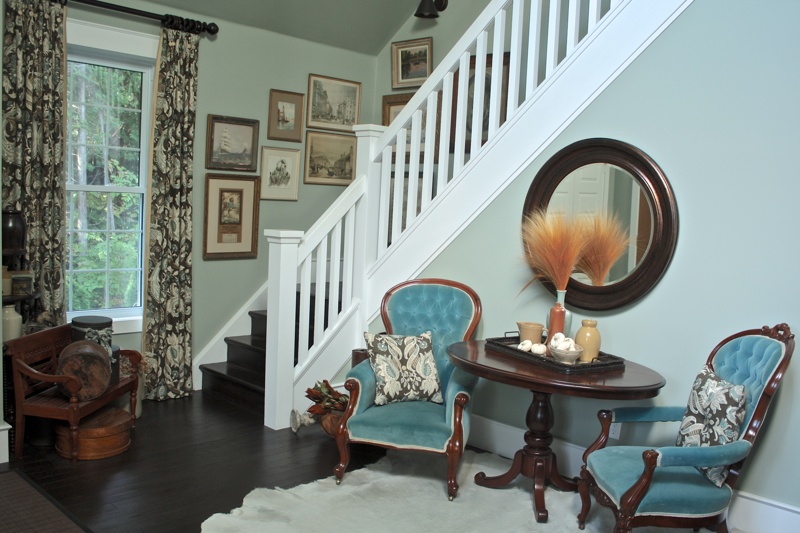 I will especially miss  the Christmas season in this room.
It was a perfect spot for a 14ft. tree and lots of holiday cheer!
I have no idea how many evenings we have spent sitting around the table with friends or family in the dining room…
Kent loves to cook and I love to set a pretty table so, entertaining has always been a pleasure.
This is making me a bit teary… I really didn't think it would be so emotional to write the post but I am finding myself filled with so many memories. Like the Auction adventure where we bought that beautiful hoop top mirror that fir perfectly in the living room…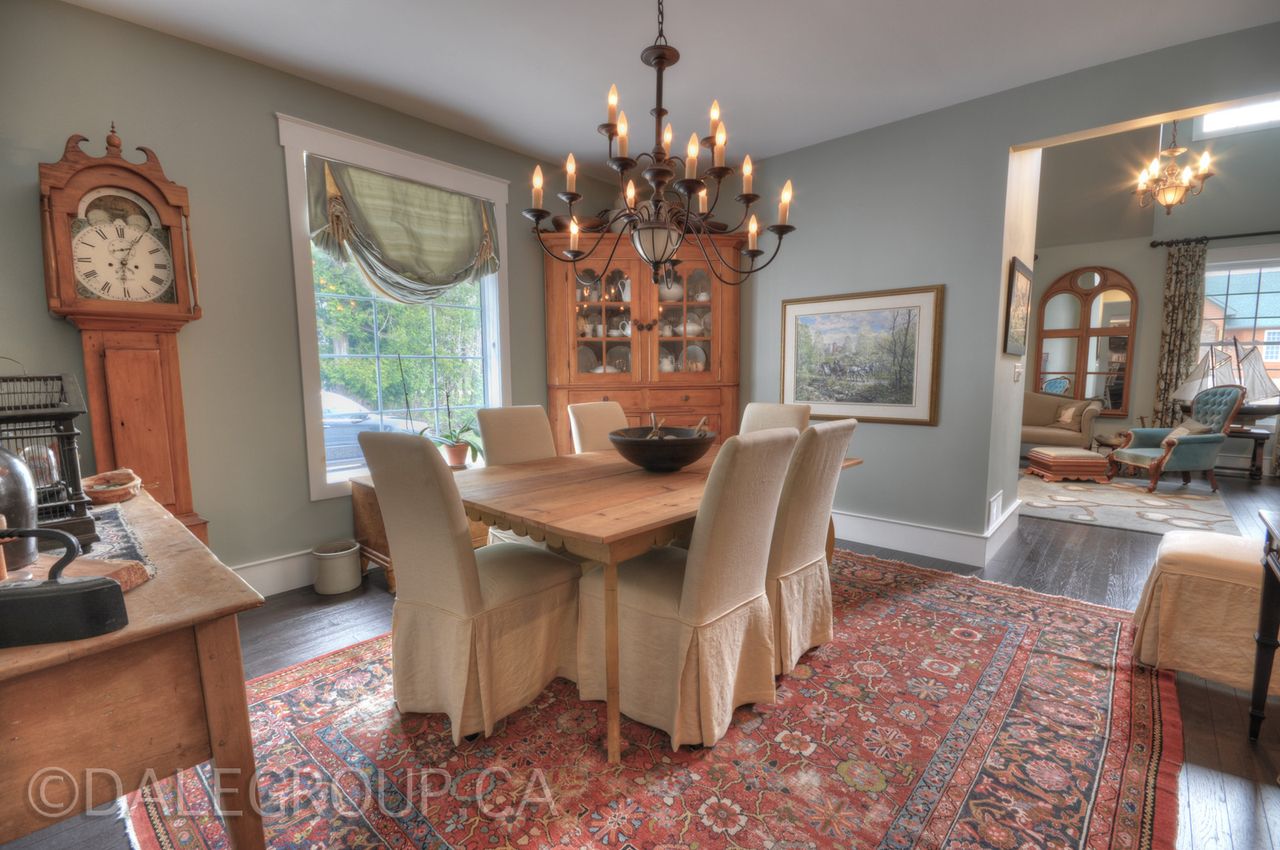 As you will know if you spend time on the blog, we love the kitchen/ familyroom here. I wanted it to be a place where we could relax, cook, and enjoy being together.
I love it so much I even chose it to feature in Roco Magazine awhile back when they asked me what my favourite room in our home was.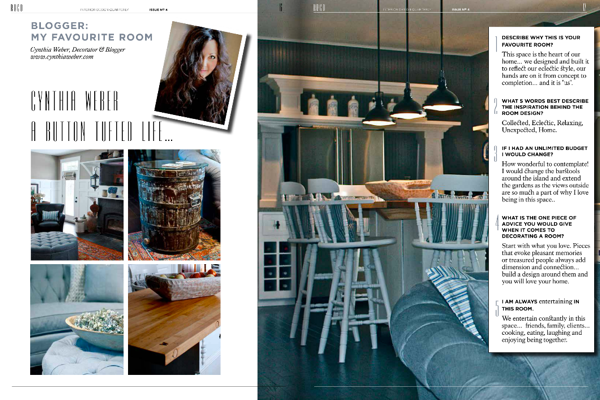 We recently re-painted both the kitchen and family room white.
It has really brightened everything up and made the art and antiques speak.
I liked the drama of the dark beadboard but  it was very moody in the evenings… Now that it is lightened up I adore spending time in here at any time of the day or night!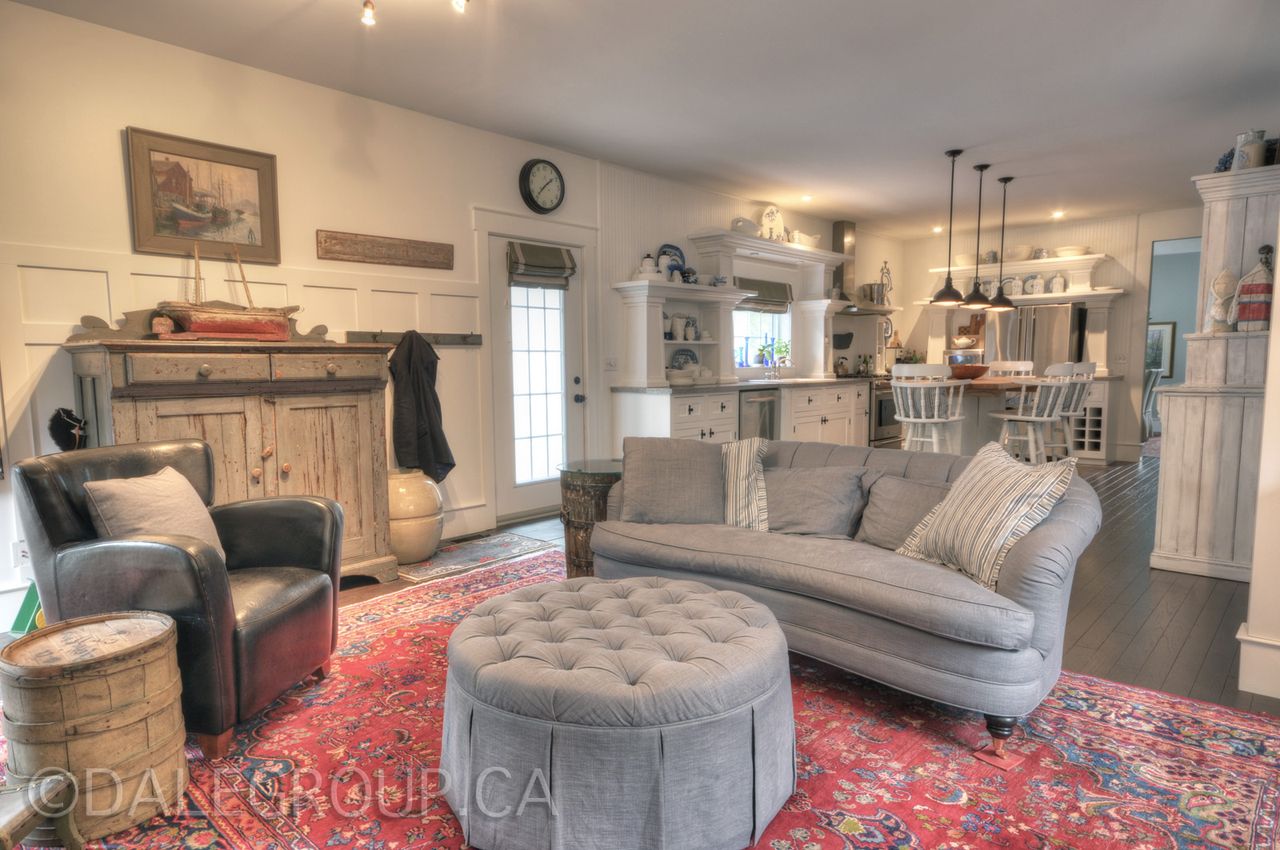 It also has accented the views out into the back garden patio.
We spend so much time out there because it is extremely private.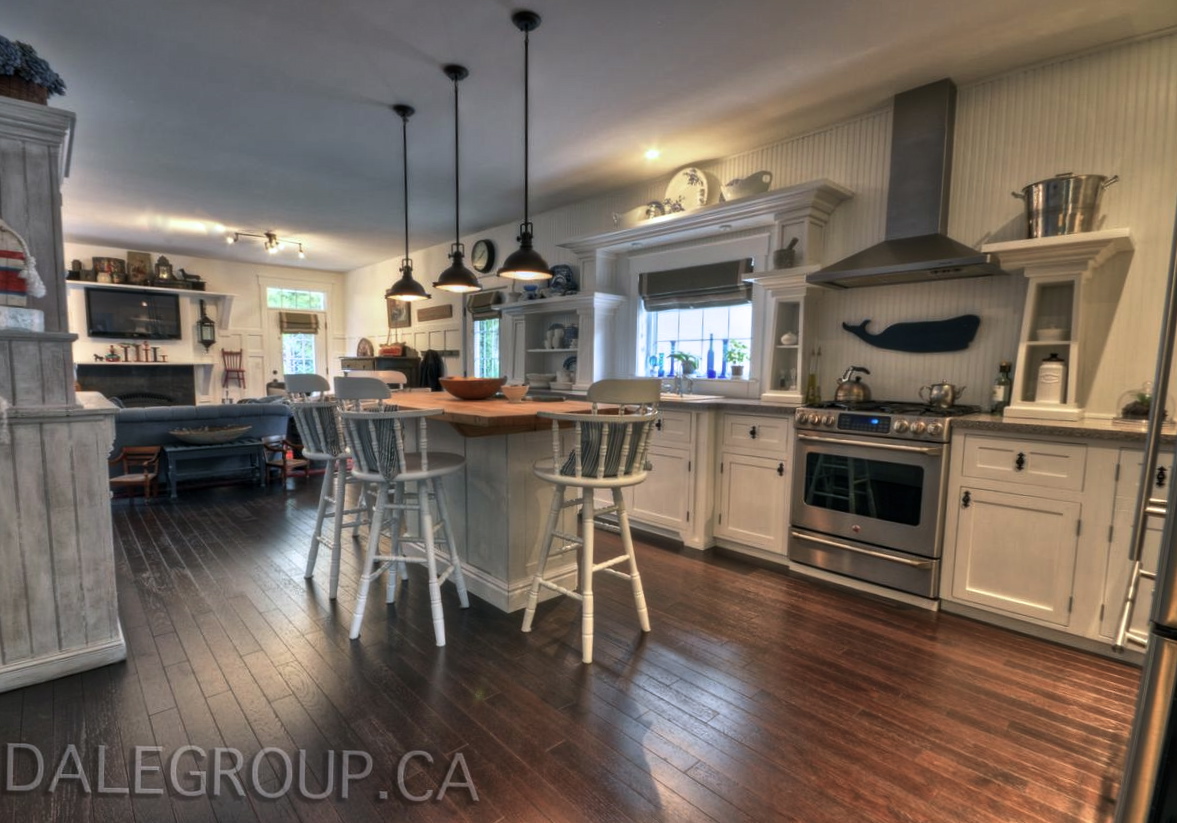 I remember designing the master bedroom space with Kent.
We both wanted a sanctuary, a place that was just for us.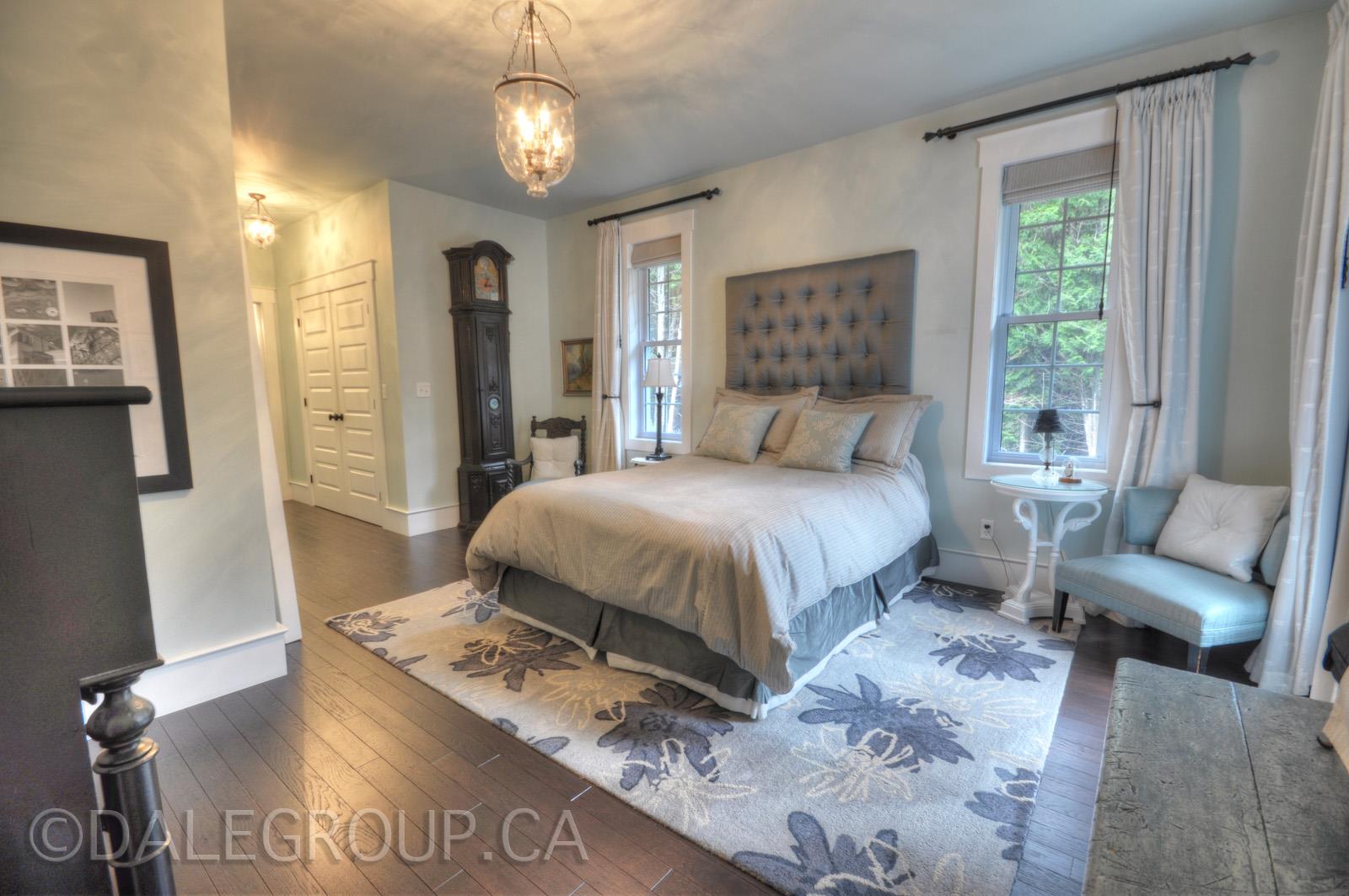 Apothecary inspired lighting with cutwork patterns in the glass cast the most beautiful patterns on the air blue walls.
The colour is one of my favourites, it changes with the light throughout the day…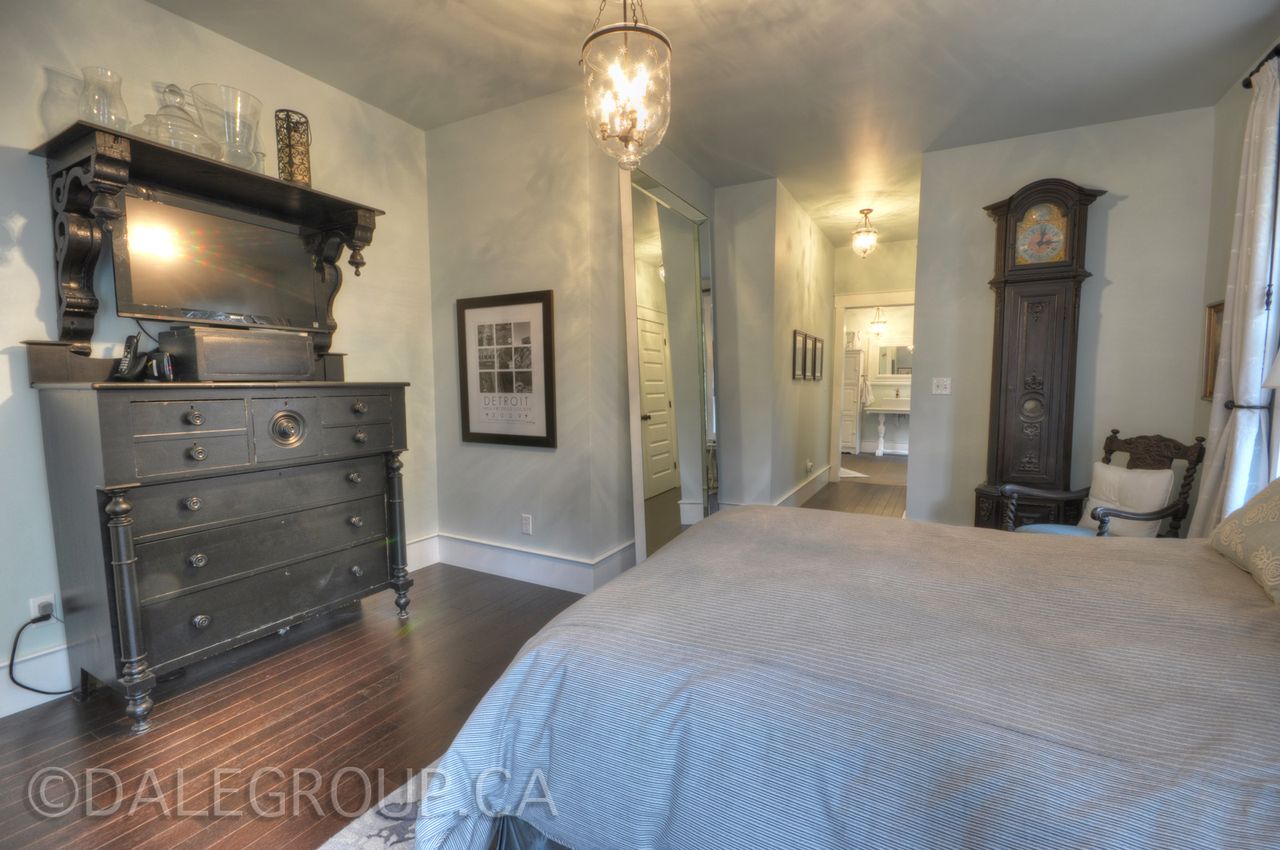 I am so glad we went with 9ft. ceilings… They make such a difference.
The walk in  closet is down the hall towards the master bathroom.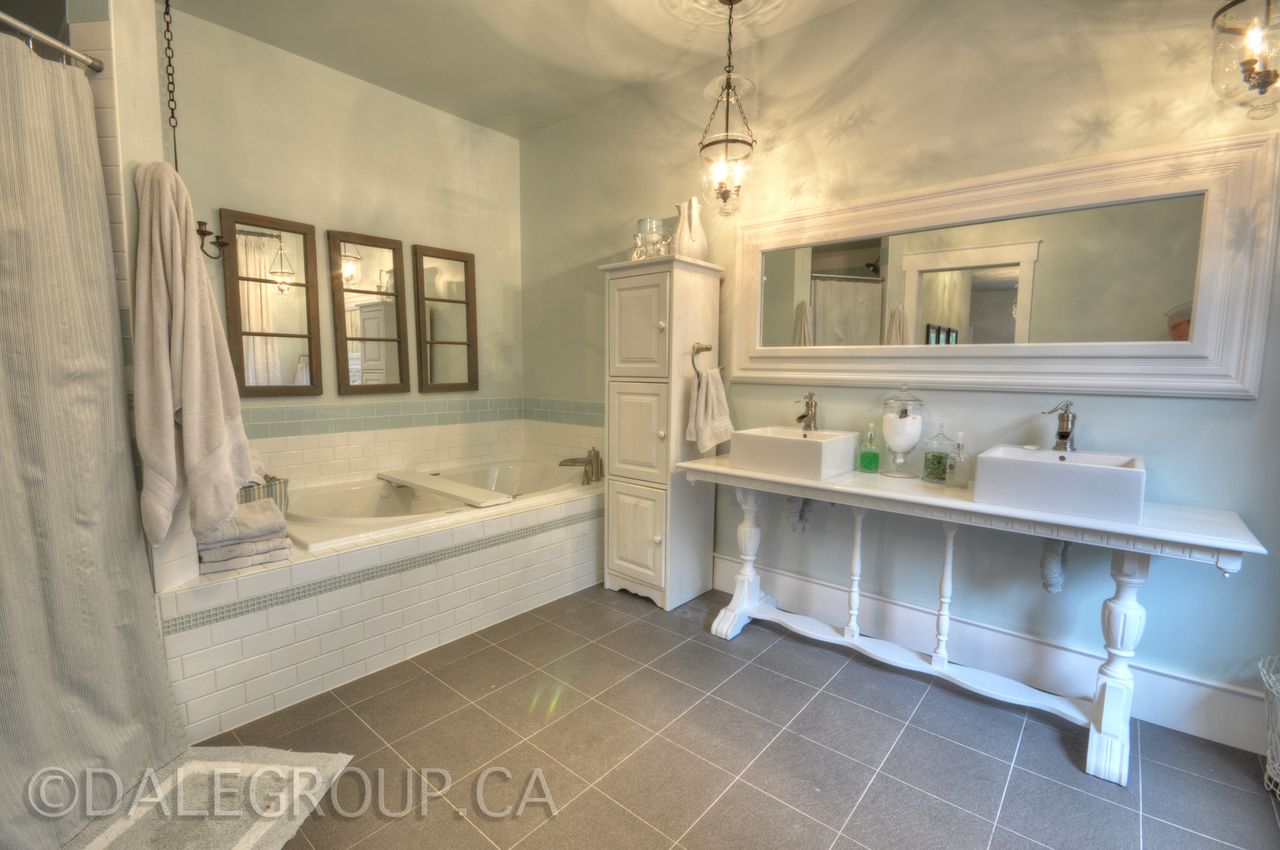 We continued the wall colour in the whole master suite as well as the apothecary lighting.
There are four matching fixtures throughout… I never get tired of looking at them… they are especially beautiful in the evening light while enjoying a soak in the tub!
There are many more spaces to see, feel free to click through to the listing  ( link at the top of the post ) and see them!
People are always surprised how much bigger the house is than it looks from the road.
There is a full basement with recroom and a ton of storage…
Then the big surprise…
The tunnel!
Yes, there is a tunnel that leads up from the basement into the garage! It is Kent's favourite thing to show people… perhaps its a guy thing but I agree it is pretty unique!!

You probably know by now that Kent and I are always looking for projects.
We love the creative process…
The planning…
The dreaming…
The adventure…
I know some couples can't work together. It is just too stressful.
Luckily … Kent and I love working together. In fact we thrive on it!
SO… We have decided to take on a new adventure…  a BIG one.
What exactly the BIG one is… I can't say right now ( I know, but bear with us… it will be worth the wait! )
Selling Hoop Top House is the first step… So, if you think it would be a home you would love to live in… now you can! 🙂
Thank you for all your support and interest in what we are planning …  Kent wanted me to make sure you knew how much we appreciate it!
I promise to let you in on all the details as soon as I can!
Please contact Sandra and Jason  with any queries about Hoop Top House or to schedule a viewing.