It is always nice when people tell you they enjoy your stories…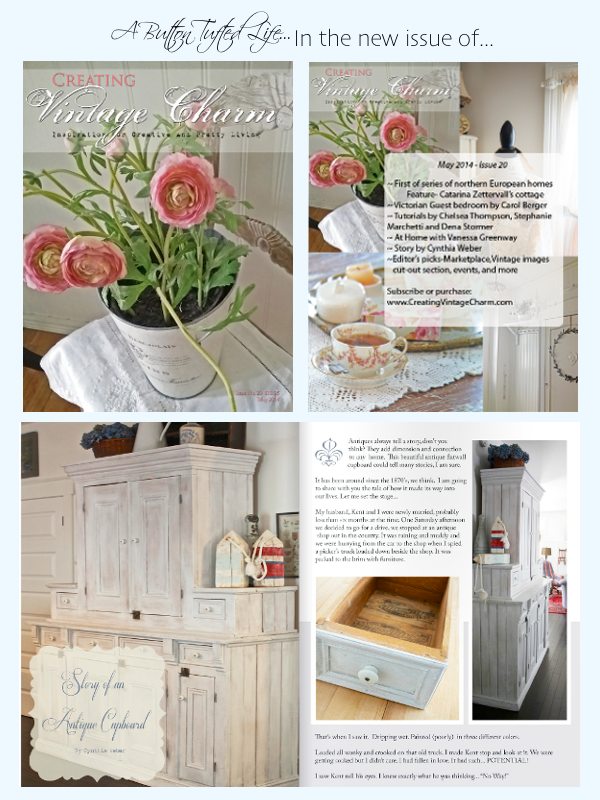 Recently I posted one of my favourite tales about our first fight as a married couple and the beautiful cupboard that started it all.
Sonia from Creating Vintage Charm magazine has just published her newest issue and our story is featured in it!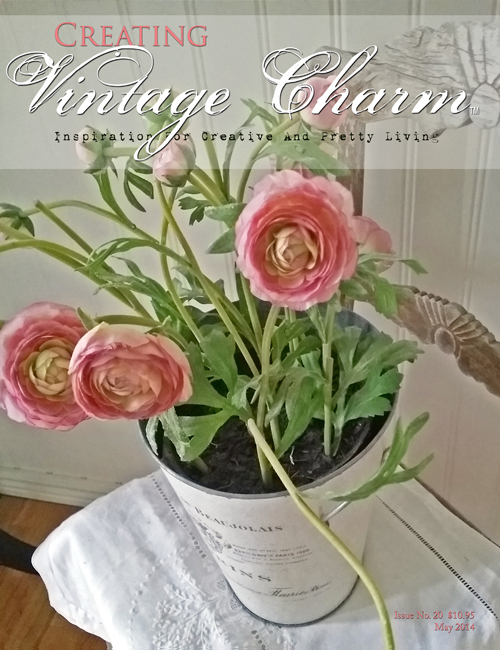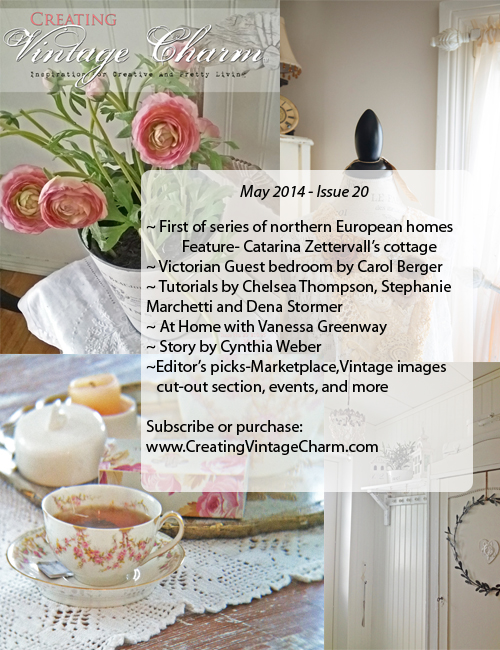 The issue is beautiful… filled with romantic images from cover to cover.
You will see a lovely cottage tour… some coulourful design inspiration… etc. etc. 🙂
You can purchase the issue in digital or hardcopy form over at Magcloud.
It is a lovely read over a cup of tea or a tall glass of lemonade on the patio…
In other news…
Kent and I are gearing up for a little reno project!
Do you remember when we surprised my parents with a kitchen reno while they were away on vacation?
Well… They are leaving this week for a beautiful trip to celebrate their 50th anniversary…
Do you see where I may be going with this?!?
Yes, you got it! We are at it again!
I made my mom promise not to check the blog while they are gone.
Let's see if she can resist a quick peek while relaxing on the cruise!!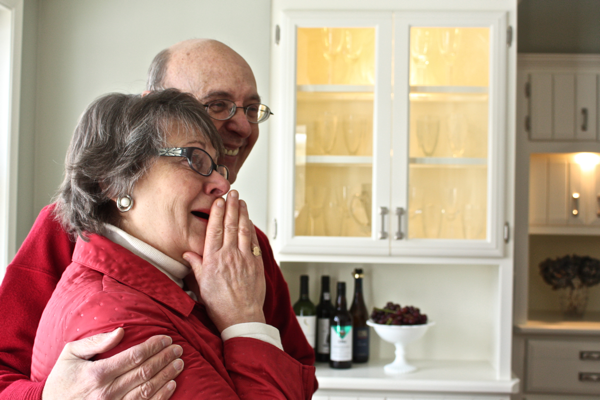 I am hoping for another reaction similar to this one!!!! My mom doesn't like this pic but I do…
I hope you can visit the blog next week to see what we have planned for their Living room, Dining Room and foyer reno!!
It should be a good one!!
I have been looking at old photos of the space from over the years.
It has had several incarnations ranging from blues, browns… dusty rose etc. and I am looking forward to giving it a new Spring wardrobe so to speak!
I am off to plant annuals now… the gardens are slowly coming back to life and I am enjoying all the prettiness!!