Beautiful cabinetry makes me happy.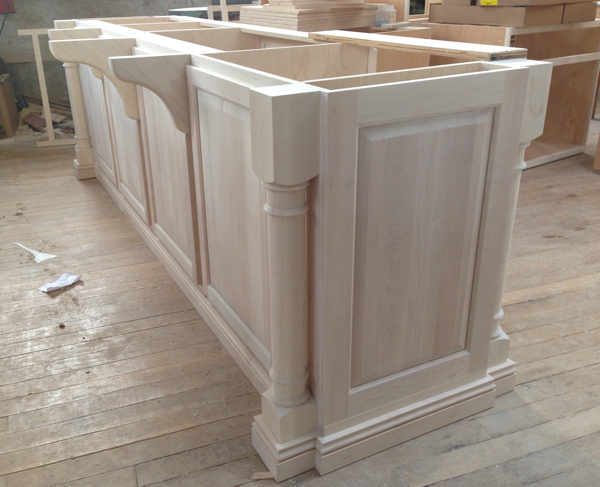 Over the years we have developed a relationship with a wonderful Mennonite cabinetmaker.
His attention to detail, workmanship and dedication to getting everything right…
Well, it is just not common anymore.
And I for one… don't take it for granted.
I know how lucky we are to be able to provide such a high level of craftsmanship to our clients.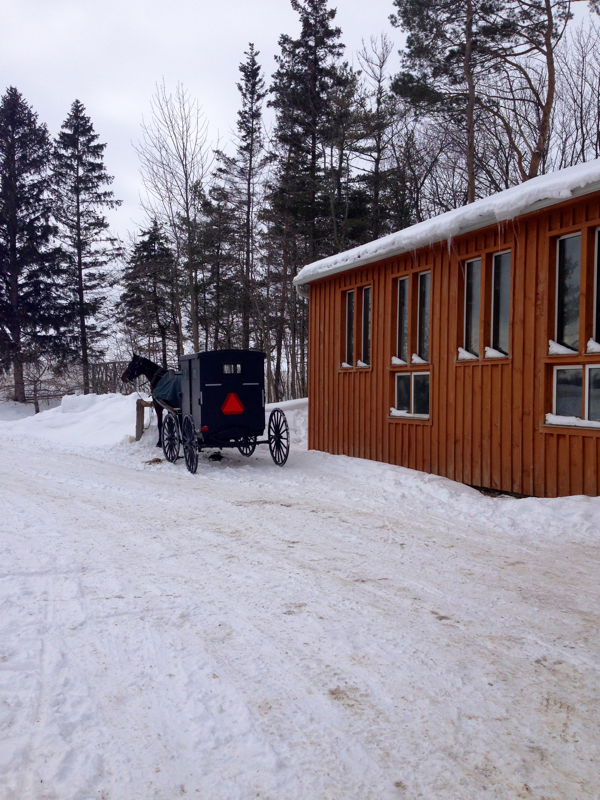 We have had quite a few pieces made by Levi.
They all have been unique and have never failed to make our clients very happy indeed!
The most recent is the wonderful servery cabinet for The Little Inn project.
You may have seen a few teaser pics on my Instagram feed.
I will show more as the room is styled… I promise!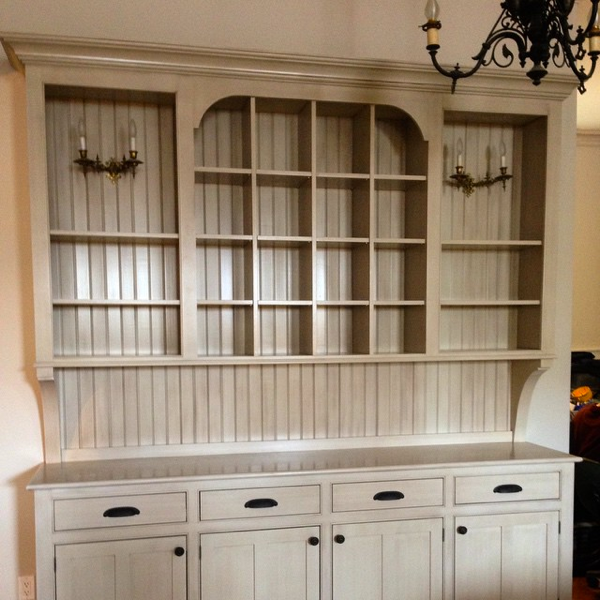 A few weeks back we went to the shop to see how things were coming along with it.
Levi showed us how they develop the layers of distressing with a combing technique.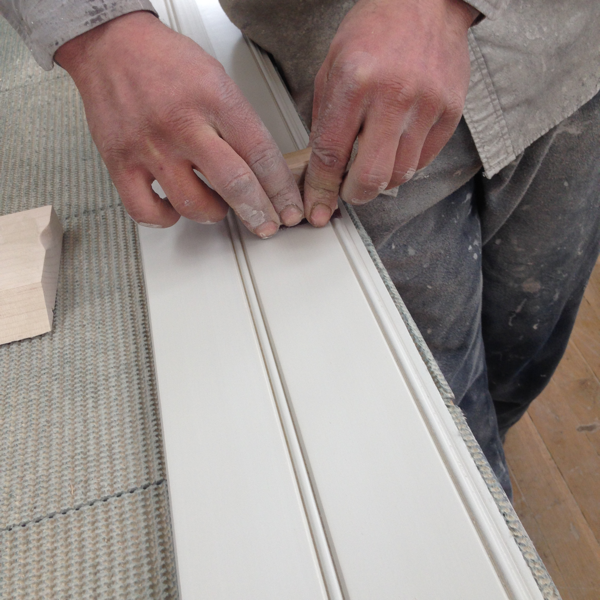 I have shared a few other projects in the past where Levi's work has played a role…
Our Client Diaries series for example.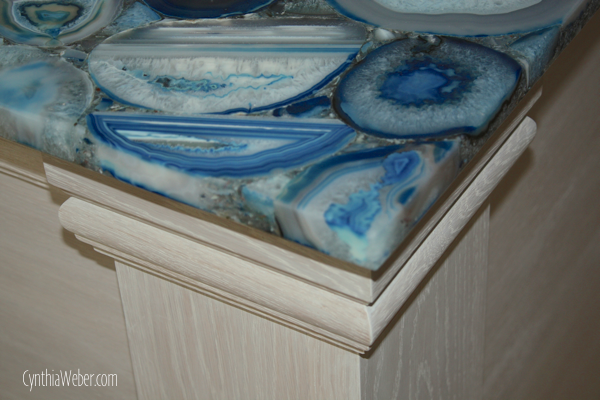 In this project a beautiful kitchen island in white oak with blue agate top played the staring role!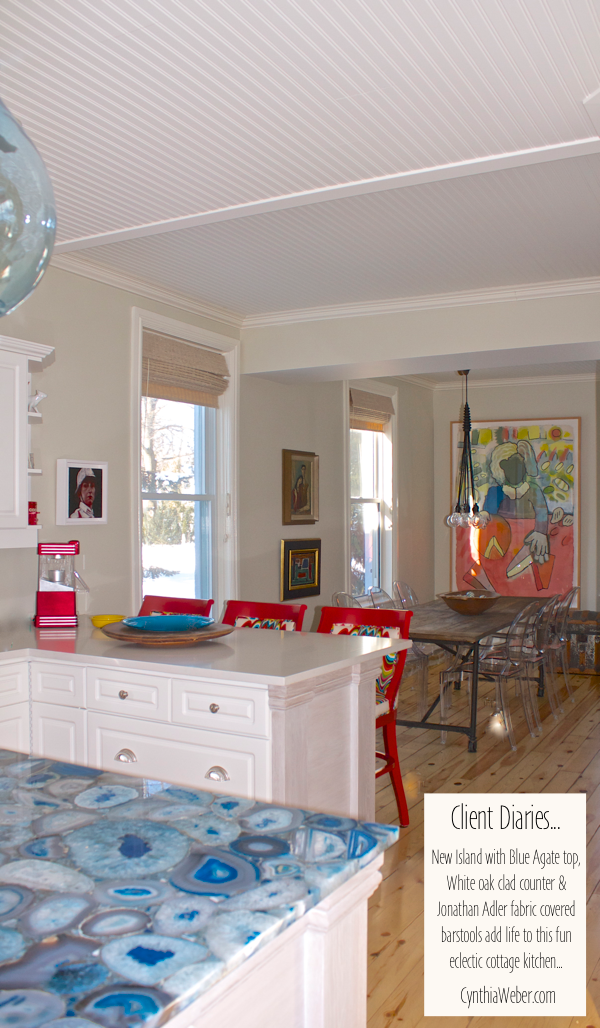 In this same series we had him make x pattern sofa tables.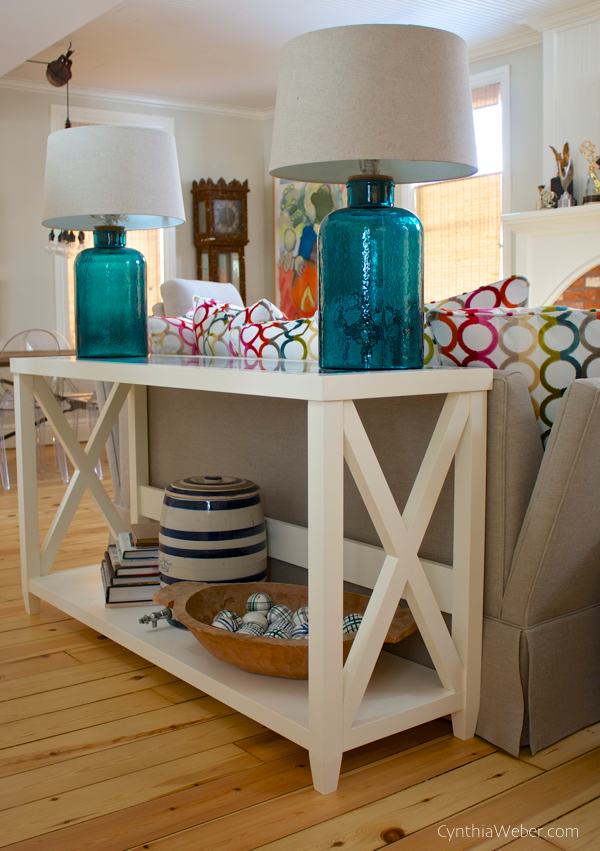 For more on that project… give a click!
There are several more custom works coming soon to the Little Inn…
I can't wait to show you!
In the meantime follow along on Instagram.
Today I posted a peek of the jaw dropping custom banquettes from Gresham House…
Such prettiness!!