I love chapter one…
Chapter one in my world means the start of a new client project…
and this one is going to be FANTASTIC!
I'm not kidding…
FANTASTIC!
Let me get you up to speed…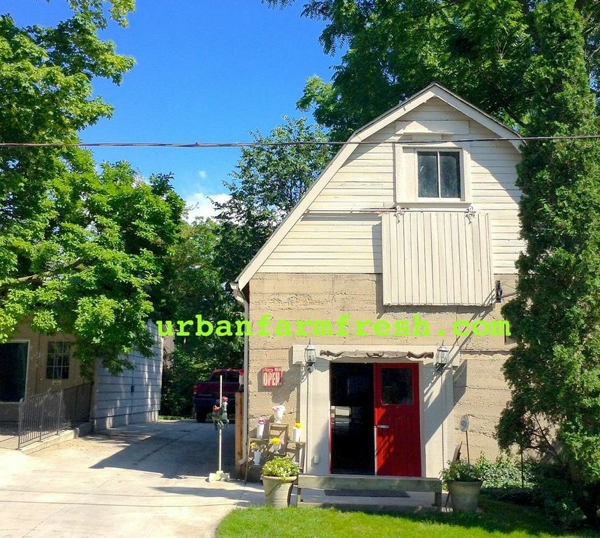 We met Jessica & Brad earlier in the summer…
They are a great couple full of creative ideas.
I knew right away they were going to be fun to work with.
In fact, I did a post on their intriguing gallery.
Now, you need to have a little piece of the puzzle to get the whole picture here…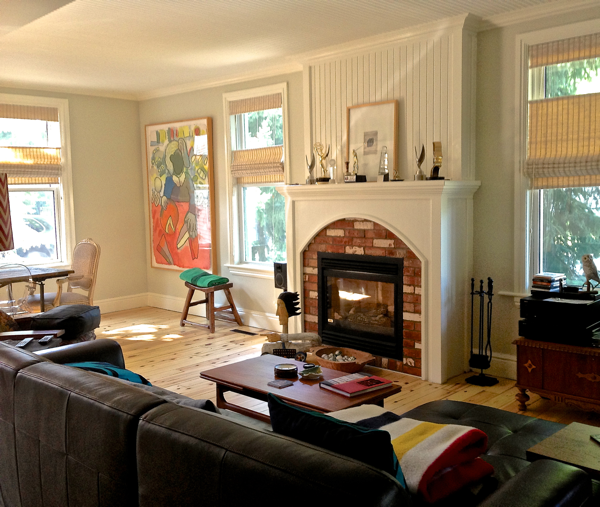 Jess & Brad lead incredibly busy lives…
Not only do they have a gallery to run…
Other work takes them all over…
Notice anything interesting about the pic I snapped at my first consult???
Sorry it is blurry… I was distracted…
BY THE EMMY!!!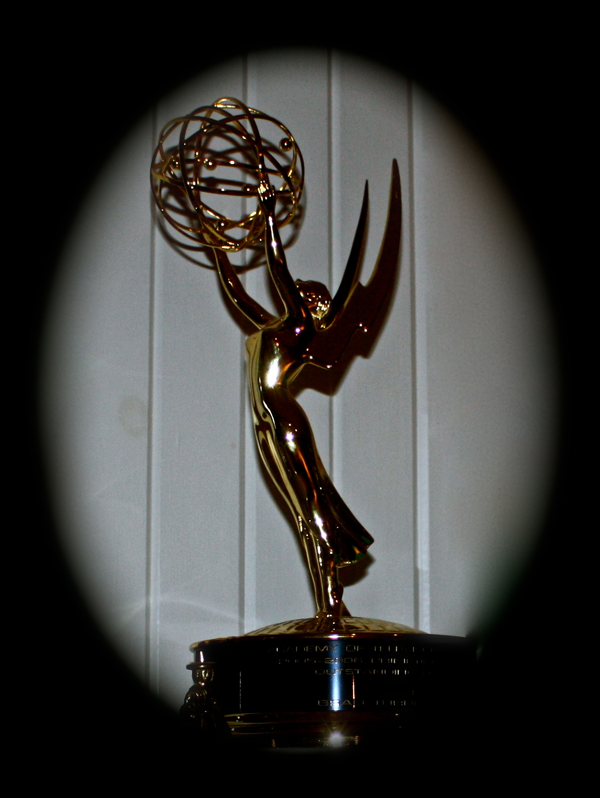 Ok, now I must say, it isn't every day you go to a clients home for a consult and see an Emmy on the mantel… 
Now you can see why they are so busy…
Brad is a director, producer… the list goes on and on.
He produced Hawaii Five-O and 24 ( I know it would be much cooler of me to be all casual about it but the truth is, I can't be cool… it is just too fab!)
Jessica is also full of the creative smarts… She is an executive director and the force behind Urban Farm Media & Design an award winning production company. 
Trying to keep up with where they are at any point in time is exhausting me…
The truth is, I don't know how they do it! 
Now to their project:
They wanted some BIG changes at their cottage so we talked about all their ideas…  
They love art, colour and an eclectic mix of styles…
My kind of project!
I got to work designing away!
I presented my concept and they loved it…
Now here is where it gets interesting with Jess & Brad…
I told you earlier that they travel a lot…
Well, the day I had them over to sign the paperwork… they left!
Right after signing, they packed up and left handing us the keys and the project…
This series is going to be very unique…
Jess & Brad have graciously agreed to let me blog about the whole process.
You will be part of it all as it is happening!
For the first time Kent and I will be blogging in real time about a client project.
We will show you all the steps we go through to make it all come together.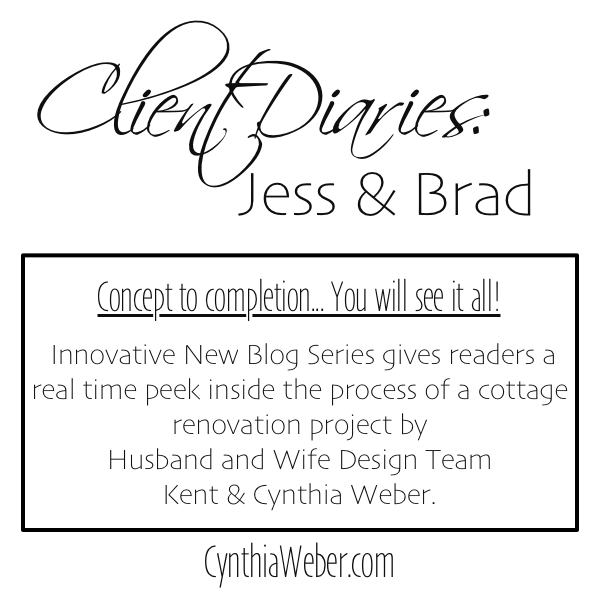 If we get very lucky, Jess may pop in from time to time to share her thoughts by leaving us comments…
Won't it be fun to hear what she thinks as we go along!
Later this week I will share the before photos of each room we will be working on and give you the 411 about our plans.
Kent has started the demo so there will be lots to show you!
We already found a few … surprises!!!
What do you think?
Are you intrigued???
I know I am!
If you like the idea for the series please give me a hand promoting it by pinning the graphic and "liking" on FB… Thank you so very much, I appreciate it!!