Jess & Brad had a great master bedroom space to work with.
It had high ceilings, wonderful light and  a lovely octagon window.
Here is a reminder of how it looked before we started and what the plan was…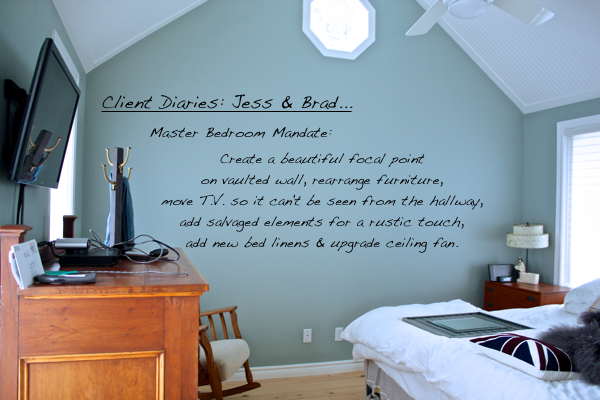 Last week I showed you how we upgraded their builder grade shower surround with salvaged trim…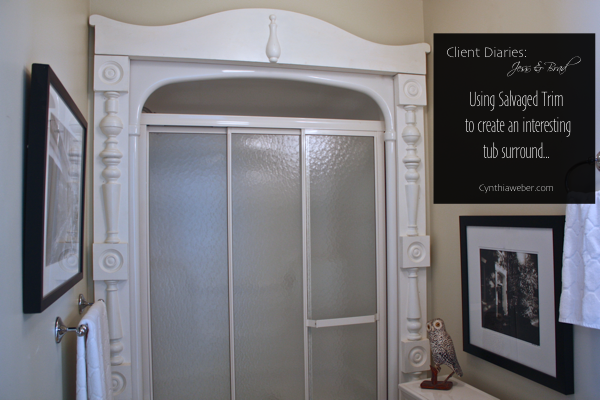 and added a fantastic barn door track system from Rustica Hardware…
Give a click to see the post on both those projects.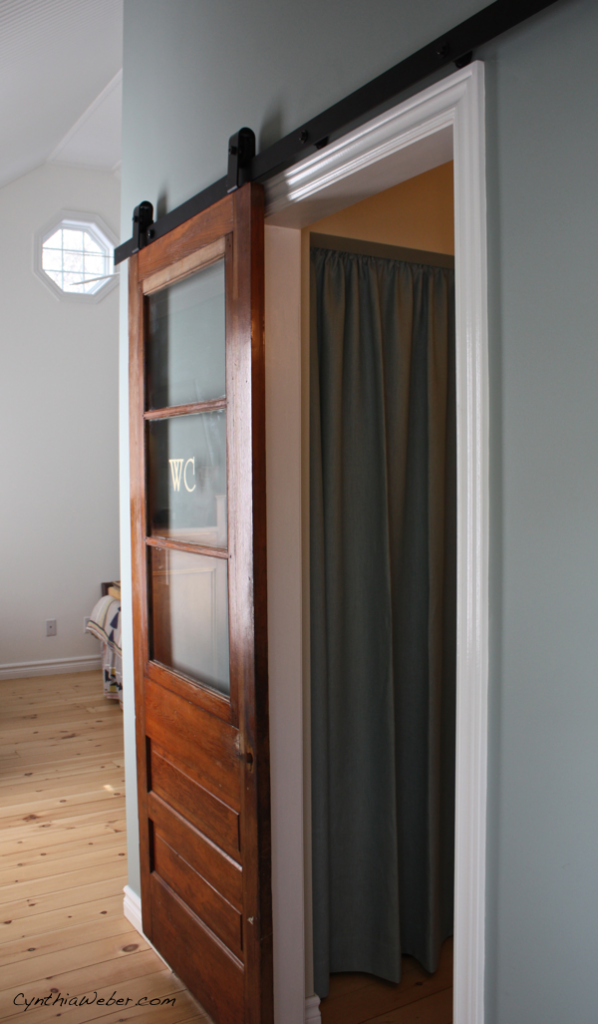 I wanted to continue the rustic theme in the master…
Jess & Brad had a collection of amazing old flags so hanging one of the larger flags as a focal point seemed like a great idea…
The question was… how to get the most impact…
A salvaged cedar rail from the farm of Brad's childhood friend came up as a possible option…
Not only would it be sentimental… it would also be a perfect backdrop for the patina of the flag…
Then… we got really creative…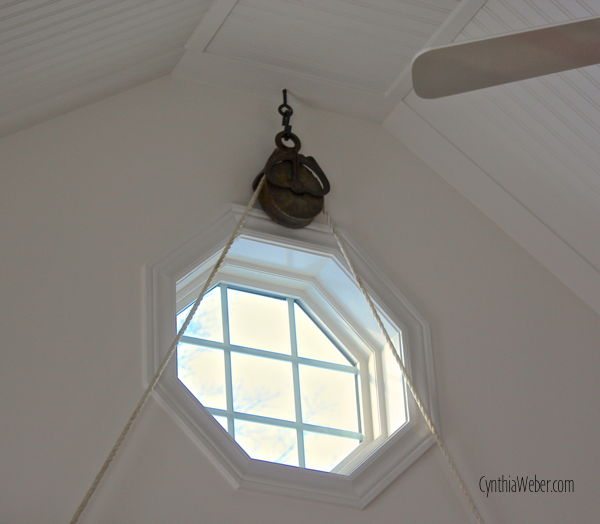 An antique pulley strung with rope…
I am IN LOVE!!!!
And, the flag…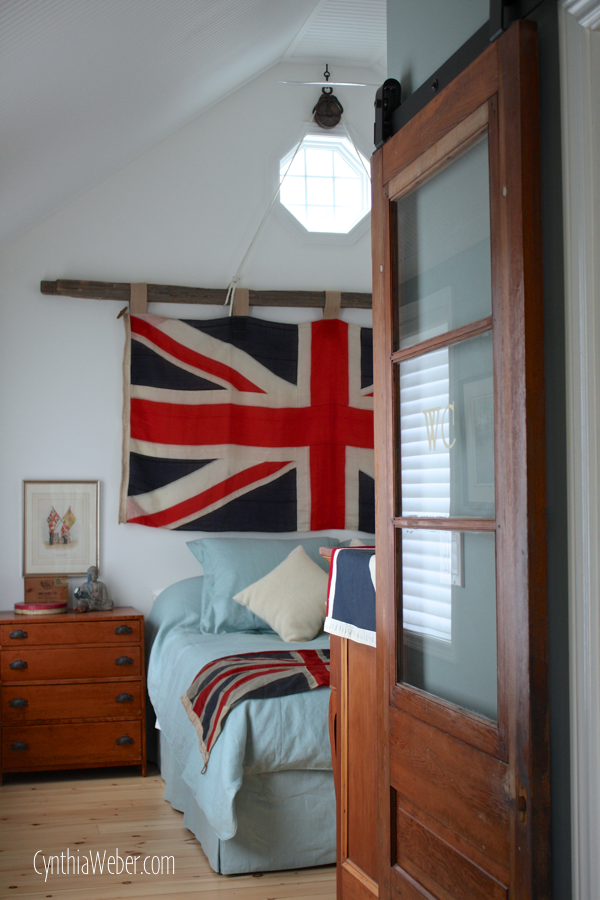 Yes!
The room layout before was not taking full advantage of the beautiful ceiling line…
I chose to paint the end wall out in the ceiling colour, it looks higher and more open now, especially when you are standing in the room.
The new focus is on the tall wall and that amazing flag!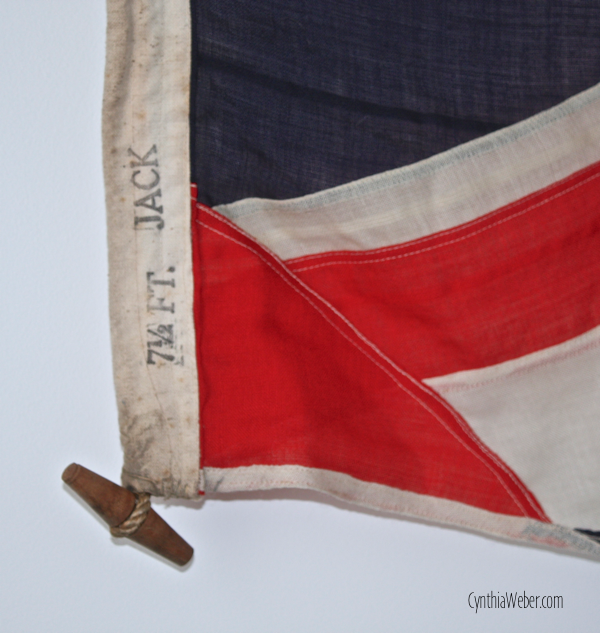 I used a plain linen that echoed the side wall colour for duvet cover, bedskirt and shams…
So, by adding back the colour I removed from the end wall in the fabric I married the room… layering repeated tones in new places.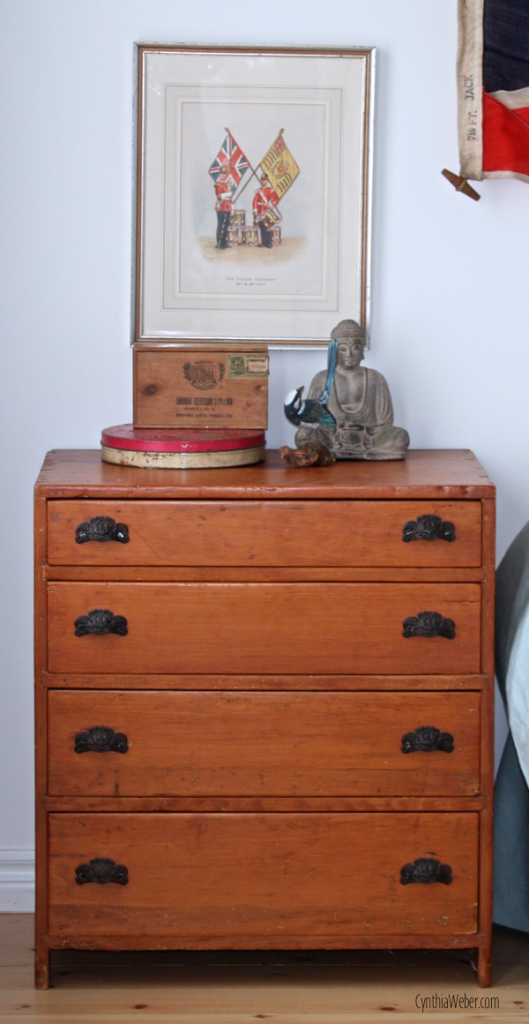 The side tables are just the right form to carry the rustic theme.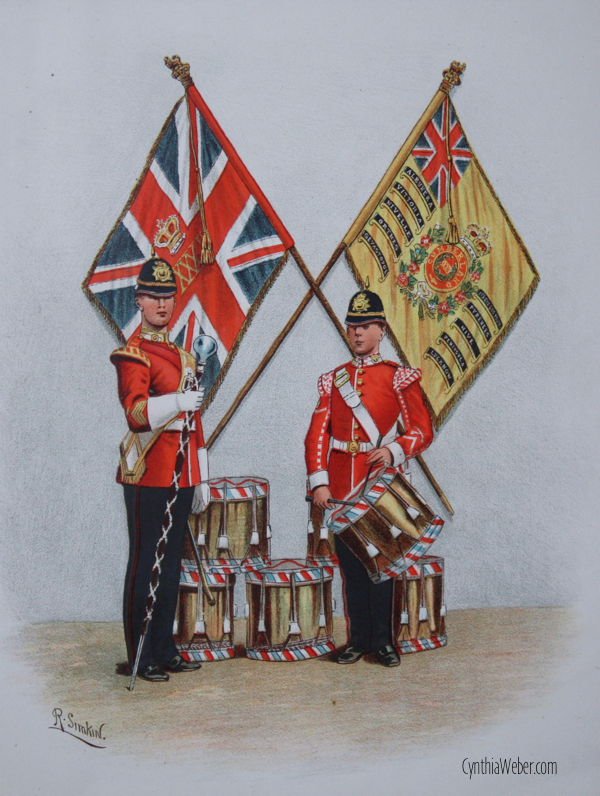 I love this beautiful little print… it mated so well in the space…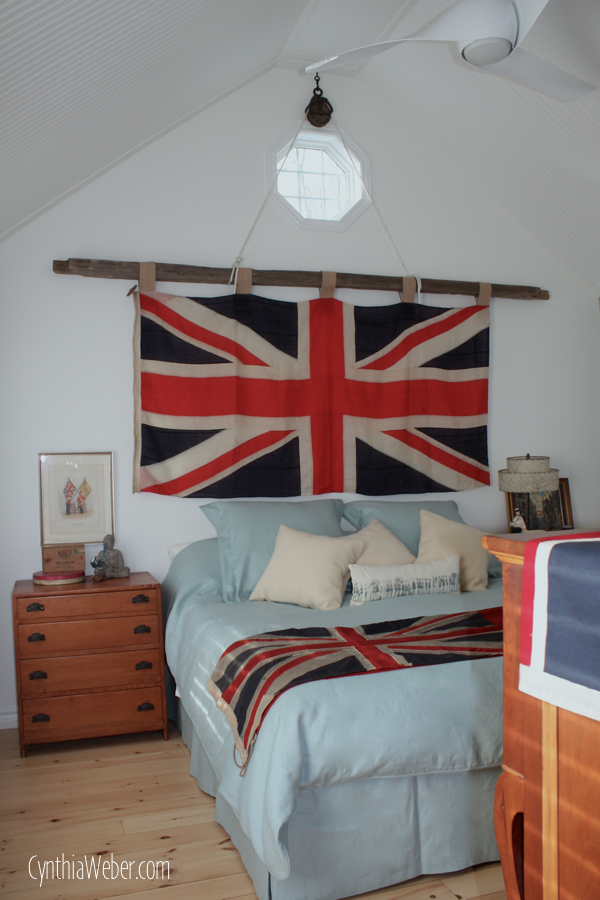 Now the view from the hall is more open and attractive. The T.V. has been moved to the wall opposite the bed.
The same linen fabric makes for a simple privacy curtain on the  bathroom closet. The new fan has aeronautical lines and fits much better in the room.
I adore this space… It has style and charm, mementos of times past and beautiful salvaged treasures…
We are nearing completion on this project. The kitchen is almost done and I have the upstairs bathroom  to show you soon.
I hope you liked the reveal today… would you hang a flag in your master bedroom?